– –

The Series
[Rating:3.5/5]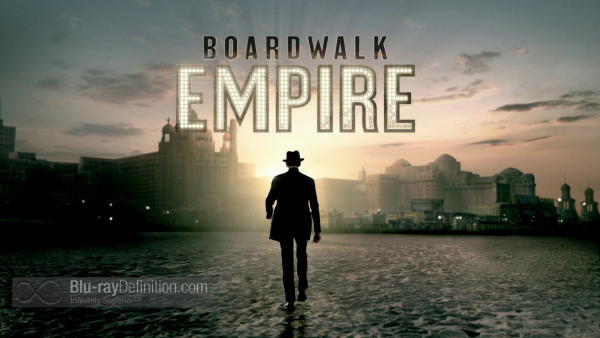 All good things must come to an end, so with the fifth season, HBO's historical, prohibition era crime drama Boardwalk Empire, closed up shop. The final season was a nostalgic one in many ways, opting to spend much of its time in flashbacks through the younger life of protagonist Nucky Thompson (Steve Buscemi), from boyhood through his becoming the Sheriff of Atlantic City.
It's through in depth flashbacks that we finally learn the truth behind Nucky's history with Gillian Darmody (Gretchen Mol) (who spends this season inside a sanitarium, her sentence for the murder she committed and was tried for in season four), and the Commodore (Dabney Coleman). But the whole purpose of a final season is to bring things to a close, and bring this tumultuous, violent, and often shocking series to a close it does. Nucky, after finally coming to an understanding with his estranged wife Margaret (Kelly Macdonald) and looking like he has found a way out of the bootlegging business and to a future of comfortable living ends the series with someone unexpected from his past coming to unexpected close the curtains on his reign. Other chapters are neatly tied up, and in not unexpected gangland fashion – Chalky White (Michael Kenneth Williams) breaks out of prison to seek revenge on Dr. Narcisse (Jeffrey Wright), with tragic results, and, true to history, Al Capone (Stephen Graham) is taken down on federal tax evasion charges, but not before he discovers Nelson Van Alden's (Michael Shannon) past as a federal agent.
In all, it was a satisfying, if somewhat schizophrenic, concluding season to a series that had already been starting to lose a little bit of its direction. Thankfully, they were able to both follow some of the historical facts and use artistic license to make an intriguing final season every bit is violent and sexy as the series deserves.
Video Quality
[Rating:4/5]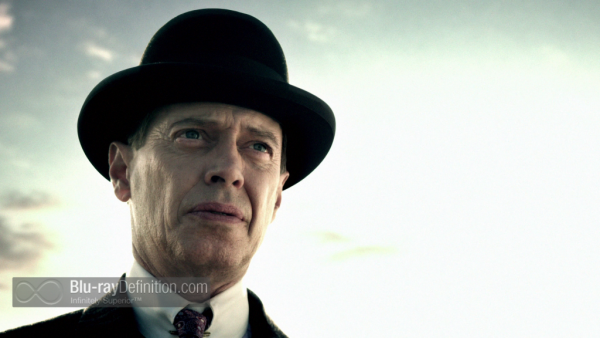 Boardwalk Empire is shot on 35mm Kodak Vision2 50D 5201, Vision3 250D 5207, Vision3 500T 5219 film stock in the 3-perf Super 35 format, and it has always tended to have a bit of a gritty and very sharp looking texture. While this does work for the dramatic mood, as does the earth and sepia toned palette, it can be just a bit murky. Shadows can sometimes give way to crush, but overall there is a natural look to this AVC 1080p transfer. It certainly looks far superior to its 1080i cable broadcasts and is free from the macroblocking, motion artifacts, and posterization that plague those broadcasts.
Audio Quality
[Rating:4/5]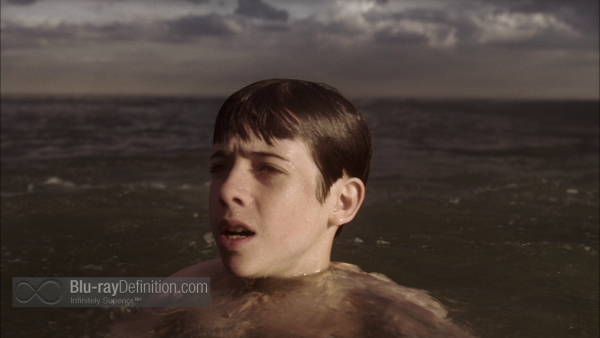 The English DTS-HD Master Audio 5.1 (48kHz/24-bit) soundtrack is subtle but effective when need be. Gunshots ring out through the soundstage with clarity and fullness, dialogue is clear, and the surround channels carry a good bit of atmospheric effects that put us amongst the din of the streets of Atlantic City and Chicago. Low end extension is well enough to make things like blows and car engines rumble, but not boom.
Supplemental Materials
[Rating:3.5/5]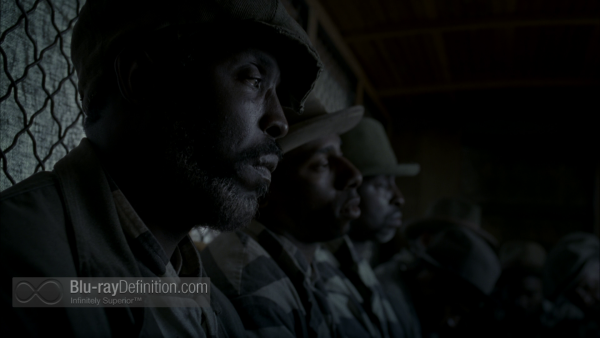 Supplements relevant to the series are limited to four audio commentaries and the Scouting the Boardwalk featurettes that appear on each disc. That said, the set does also come packed with HBO's new HBO Sampler feature that allows network-attached Blu-ray players to view free full episodes of other HBO and Cinemax series, and there is also a DVD with the first two episodes of The Knick included as well.
iTunes Digital HD Digital Copy & Digital HD UltraViolet
HBO Sampler – Watch free full episodes of acclaimed HBO and Cinemax series such as Banshee, Girls, and Looking. (Your Blu-ray player must be network-connected)
DVD with Episodes 1 & 2 of Cinemax series The Knick.
Episode Recaps and Previews (1080i/60)
Audio Commentaries:

Episode 1 "Golden Days for Boys and Girls" by executive producer/writer Howard Korder, executive producer/director Tim Van Patten and Steve Buscemi (Nucky Thompson)
Episode 4 "Cuanto" by creator/executive producer/writer Terence Winter, executive producer/writer Howard Korder, Steve Buscemi (Nucky Thomspon), and Vincent Piazza (Lucky Luciano)
Episode 7 "Friendless Child" by director Allen Coulter, Michael Zegen (Bennie Siegel) and Ben Rosenfield (William Thompson)
Episode 8 "Eldorado" by creator/executive producer/writer Terence Winter, executive producer/writer Howard Korder, executive producer/director Tim Van Patten and Steve Buscemi (Nucky Thompson)

Scouting the Boardwalk (1.78:1; 1080p/24) – Hear how the location managers of Boardwalk Empire find the unique buildings and neighborhoods that bring each episode to life.
The Definitive Word
Overall:
[Rating:3.5/5]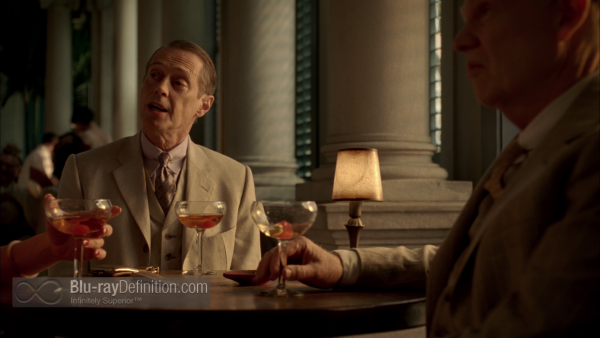 Nucky Thompson and his gang of Atlantic City bootleggers check out with this solid final season of Boardwalk Empire. The finale may have been ever so slightly anti-climactic, but the series on the whole was effective in wrapping up almost all of the pertinent storylines. The Blu-ray set looks strong, especially in comparison to broadcasts, but is just a little weak on relevant supplements.
Additional Screen Captures
[amazon-product]B00NH0MD14[/amazon-product]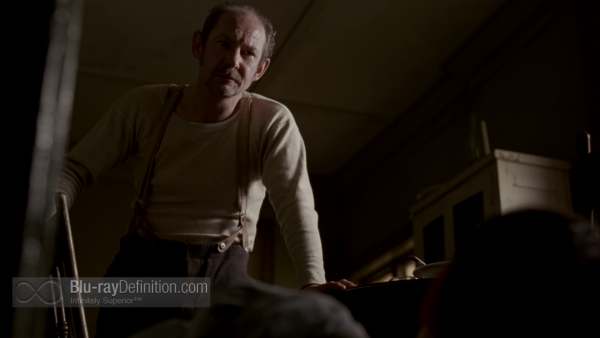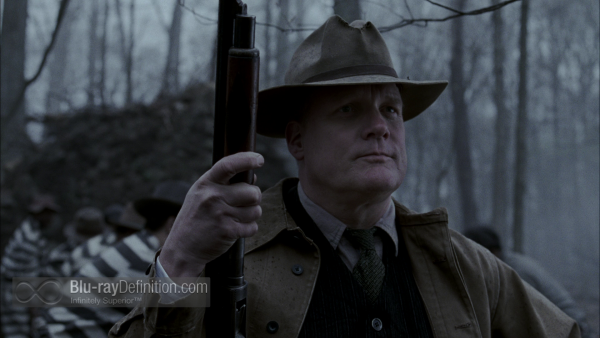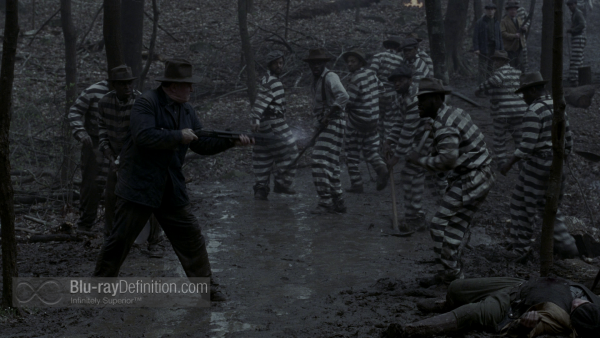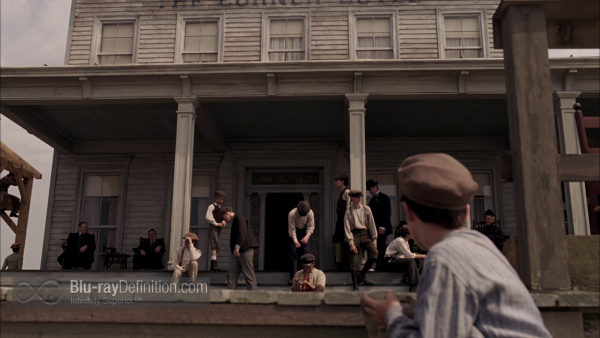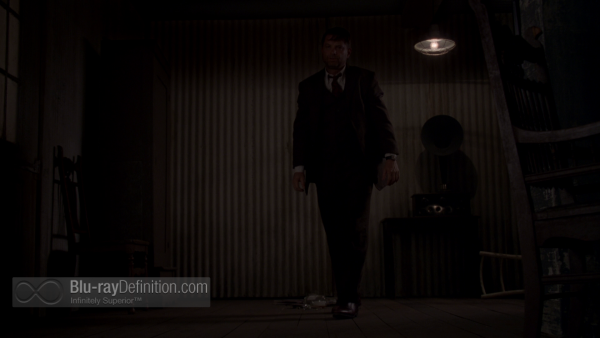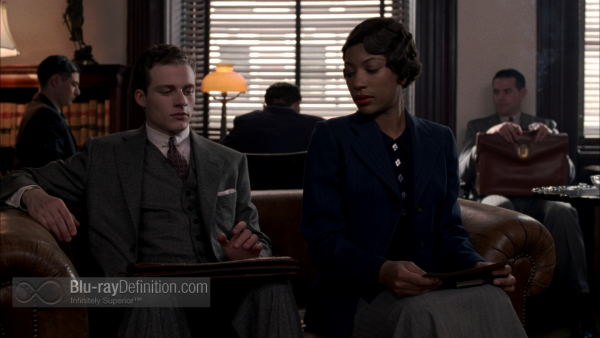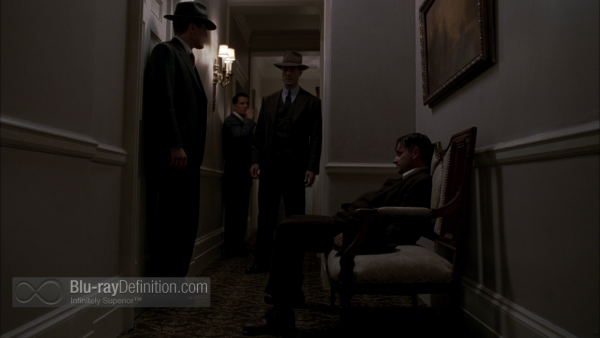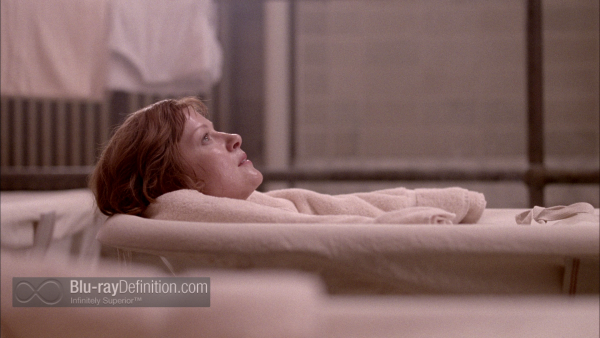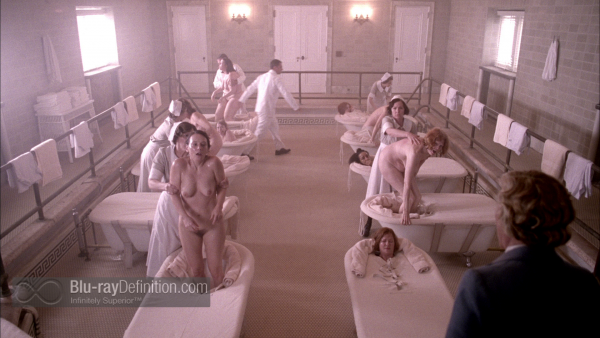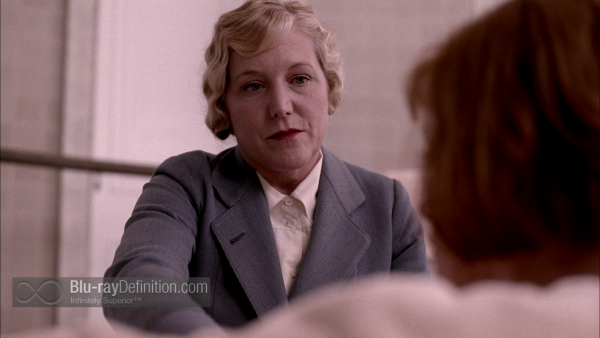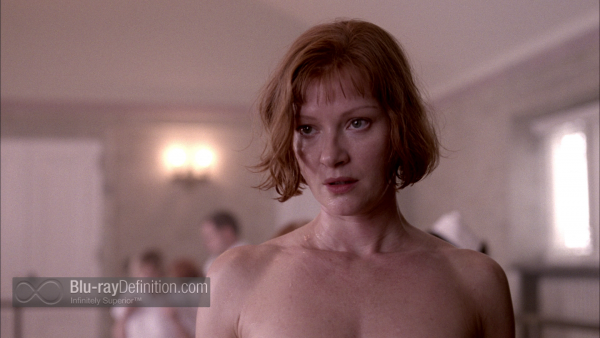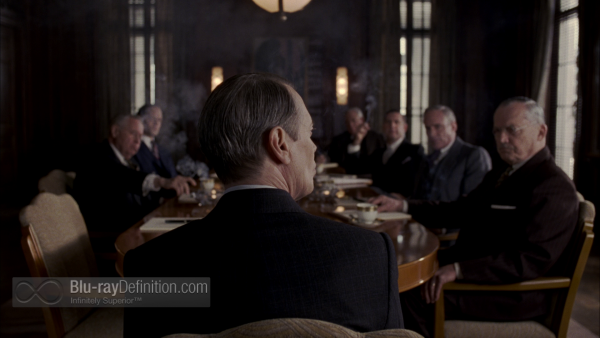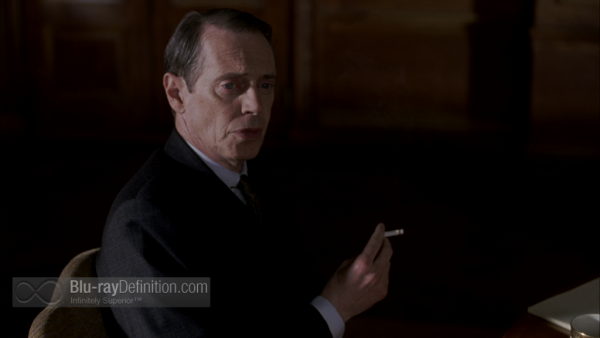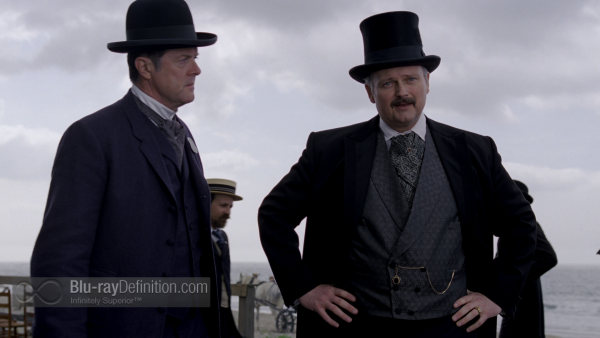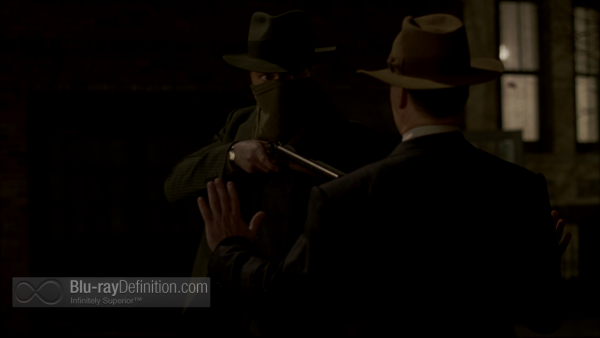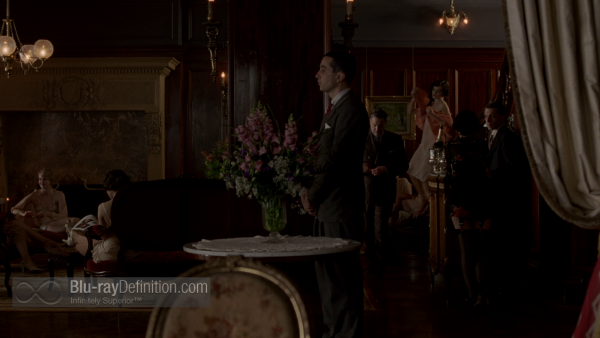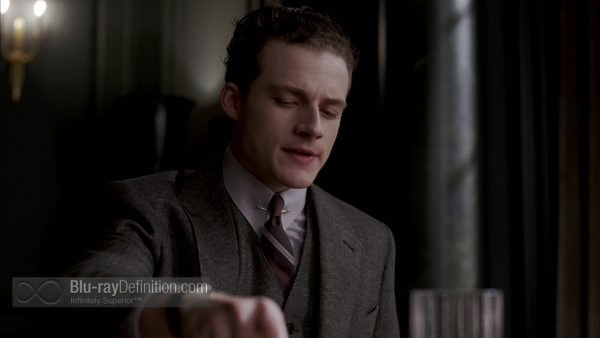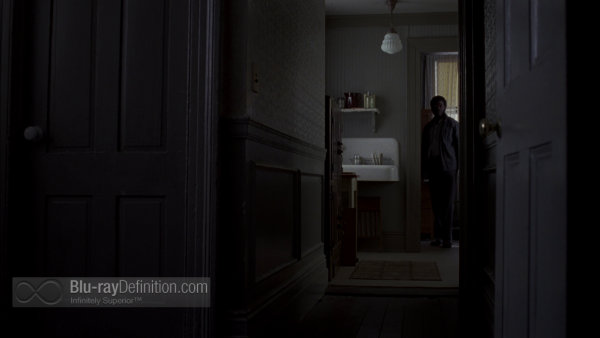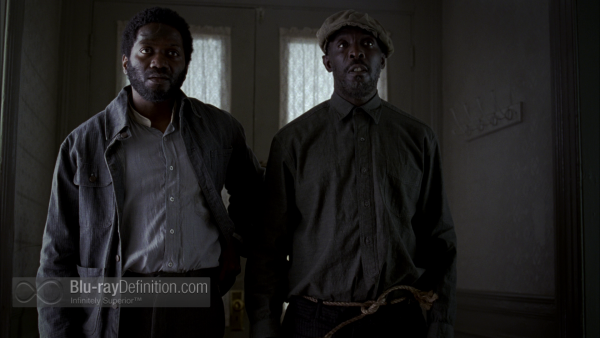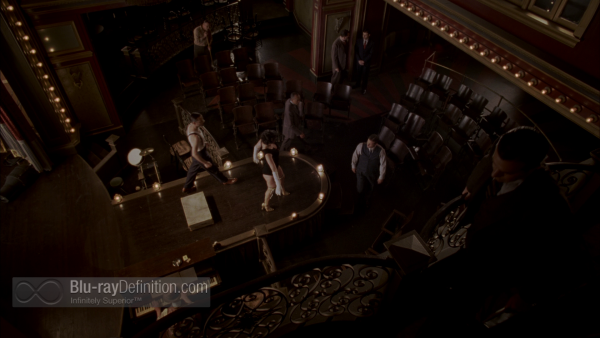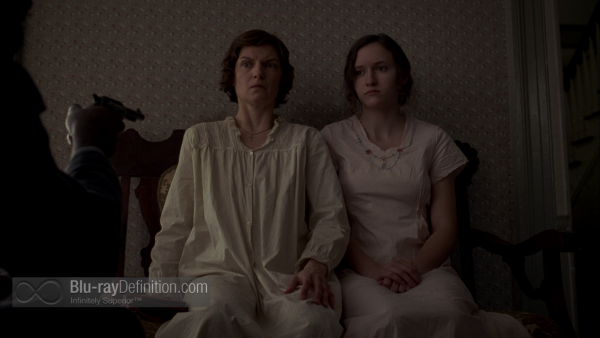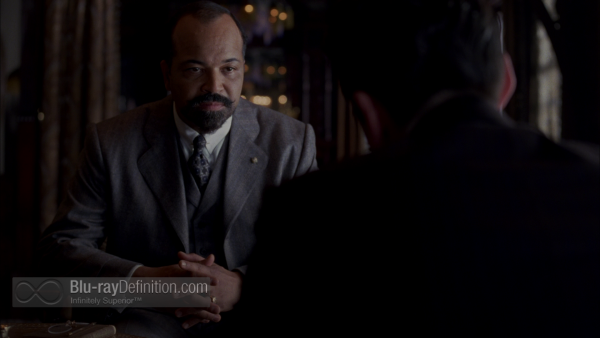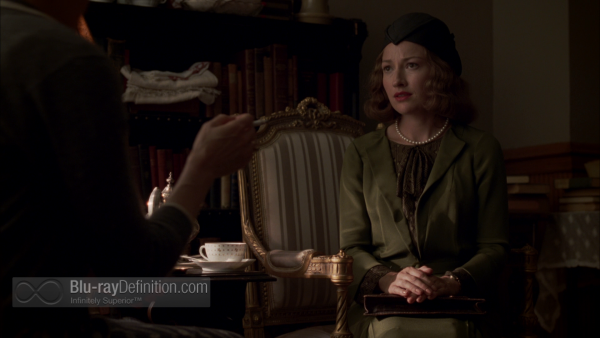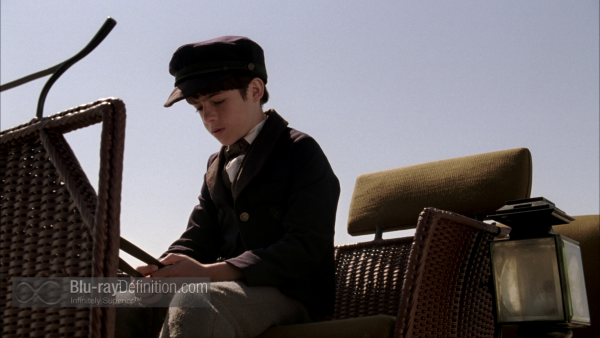 [amazon-product]B00NH0MD14[/amazon-product]