– –
Click thumbnails for high-resolution 1920X1080p screen captures
(All TheaterByte screen captures are lightly compressed with lossy JPEG at 100% quality setting and are meant as a general representation of the content. They do not fully reveal the capabilities of the Blu-ray format)
The Series
[Rating:4.5/5]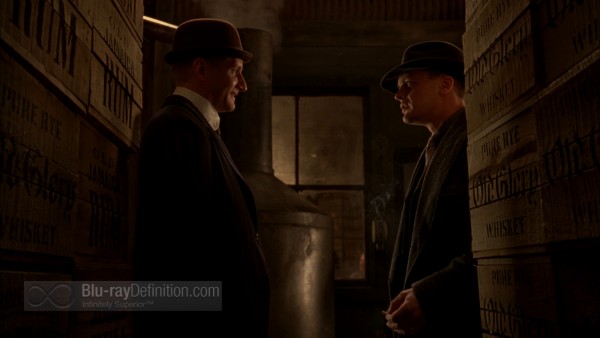 After the incredible splash that this series, in part produced by Mark Wahlberg and Martin Scorcese, made in its first season, it came back for an even stronger second. An historical fiction centered on the fictionalized character Enoch "Nucky" Thompson (Steve Buscemi), based on the real-life "Nucky" Johnson, Atlantic City's political boss during the Prohibition-era 1920s, the series gets even more intriguing, addictive, and visceral in its second season.
In season one, Nucky's young protege Jimmy (Michael Pitt) had been sent away to Chicago where he began working with Al Capone (Stephen Graham) for mobster Johnny Torrio (Greg Antonacci). Now he has returned to Atlantic City and along with his freshly invigorated father, "Commodore" Louis Kaestner (Dabney Coleman) and Nucky's brother Eli (Shea Whigham), begins plotting to bring down Nucky and restore the Commodore to control of the city. As Jimmy continues to gear up for the fight with Nucky, his mother Gillian (Gretchen Mol) continues to pull the strings behind the scenes, and their relationship takes a shocking turn. Nucky continues to expand his reach in the city and beyond even as he faces continued criminal and political pressure. He must keep the peace amongst the city's rapidly growing and necessary black population when the Black bootlegger Chalky White (Michael K. Williams), is attacked by KKK members and kills a white man while defending himself. As Nucky steels himself for the battle, his mistress Mrs. Schroeder (Kelly Macdonald), begins her own search for the family she left in Ireland, digging up painful secrets from the past. Meanwhile, the revenue agent, Agent Nelson Van Alden (Michael Shannon) continues his descent into the depth of corruption, keeping pregnant former showgirl (and former Nucky Thompson girlfriend) Lucy Danziger (Paz de la Huerta) locked up in a boarding room as he skims cash from his bootlegging raids.
The second season successfully portrays the era of the rise of the "new" generation of the crime underworld of the era – "Lucky" Luciano, Al Capone, Meyer Lansky – that would arise during the era of "Nucky's" reign over Atlantic City. Of course, one should be careful not to watch Boardwalk Empire as pure documentary, because it isn't. What it is, is a spectacularly staged and scripted period crime drama and bit of historical fiction that uses as its jumping off point the real life crime figures of the era. And boy does it work – television hardly gets more addictive than this.
Video Quality
[Rating:4.5/5]
Boardwalk Empire continues to be filmed on Super-35 format Kodak Vision2 50D 5201, Vision3 250D 5207, and Vision3 500T 5219 film stocks on various Panavision Panaflex cameras. The inclusion of the slow and mid-speed film stocks does result at times in some softer looking scenes and some spots tend to look just a little gritty, but the overall quality of this AVC/MPEG-4 1080p encodement is generally strong. In comparison to the broadcasts of the series, this is night and day, and this Blu-ray is miles ahead with more nuanced shadow extension, crisper details, better contrast and balance of white levels with a complete absence of noise and posterization.
Audio Quality
[Rating:4/5]
Boardwalk Empire's 5.1 soundtrack, offered on Blu-ray in lossless DTS-HD Master Audio (48kHz/24-bit), has never been particularly aggressive, with the series being mostly dialogue driven, but the mix does do a fairly good job at balancing atmospherics and some discrete sound effects in the surround channels with the front to make things engaging. The dialogue is clean with no clipping and stereo panning across the front to follow the action is rather well done as well.
Supplemental Materials
[Rating:4/5]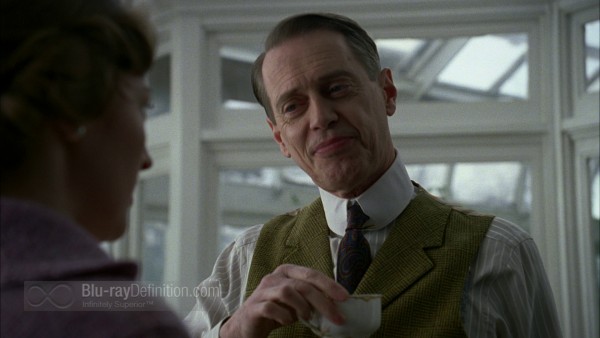 The second season collection is packed with cast, creator, and crew and commentaries, interactive features, and high definition featurettes on the new season and the historical time period.
The supplements:
Character Dossier – This cool in-episode feature allows you to keep track of the many different characters and their interconnections by offering scene-specific character bios.
Audio Commentaries:

Episodes 1 – 21 with creator/writer/executive producer Terence Winter, director/writer/executive producer Tim Van Patten, and Michael K. Williams (Chalky White)
Episode 5 – "Gimcrack & Bunkum" with co-executive producer/writer Howard Korder and Jack Huston (Richard Harrow)
Episode 7 – "Peg of Old" with co-executive producer/writer Howard Korder, co-producer/writer Steve Kornacki, director Allen Coulter, and Charlie Cox (Owen Slater)
Episode 8 – "Two Boats and a Lifeguard" with creator/writer/executive producer Terence Winter, director/writer/executive producer Tom Van Patte and Steve Buscemi (Nucky Thompson)
Episode 11 – "Under God's Power She Flourishes" with co-executive producer/writer Howard Korder, director Allen Coulter, and Gretchen Mol (Gillian Darmody)
Episode 12 – "To the Lost" with creator/writer/executive producer Terence Winter and director/writer/executive producer Tim Van Patten

Back to the Boardwalk (1.78:1; 1080i/60) – Revisit season one of Boardwalk Empire with creator/executive producer Terence Winter in this 15-minute recap.
Secrets of the Past: Storytelling in Episode 11 (Disc 4) – Hear from the writers, cast members, and crew of Boardwalk Empire in this enhanced, picture-in-picture feature as they reflect on season two and the pivotal episode "Under God's Power She Flourishes."
Living in 1921 (Disc 5) – Look Back in time and discover the styles, sounds, and events that defined 1921 in this comprehensive, interactive guide.
New Characters (Disc 5) (1.78:1; 1080i/60; 00:03:35)  – Get acquainted with the two new major characters in season two: Owen Sleater and Manny Horvitz.
Updates to the Boardwalk (Disc 5) (1.78:1; 1080i/60; 00:03:14) – Production designer Bill Groom, and creator /executive producer Terence Winter discuss the new sets of season two.
The Money Decade (Disc 5) (1.78:1; 1080i/60; 00:24:33) – Explore the legacy of the 1920s and get an inside look at the styles and trends that made the decade "roar."
Season Two Promo Spot (Disc 5)
DVDs – 2 double-sided DVDs of the season included
Digital Copy
The Definitive Word
Overall:
[Rating:4.5/5]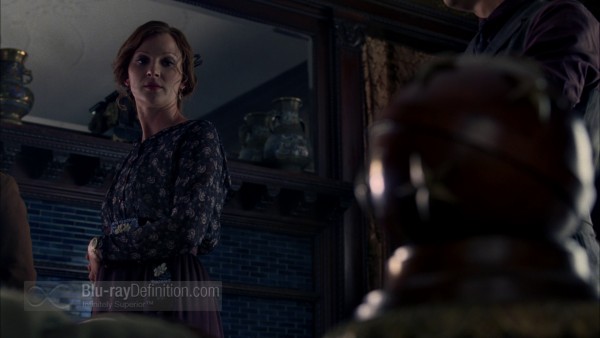 It's gritty, it's salacious, it's violent – in other words, it's everything you want a crime drama on HBO to be, only it's set in the 1920s. Season Two of Boardwalk Empire on Blu-ray continues to entertain just as much, or more, than the first.
Additional Screen Captures
[amazon-product]B005LAJ1HW[/amazon-product]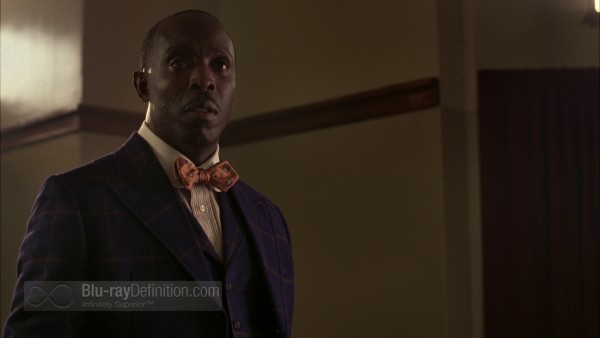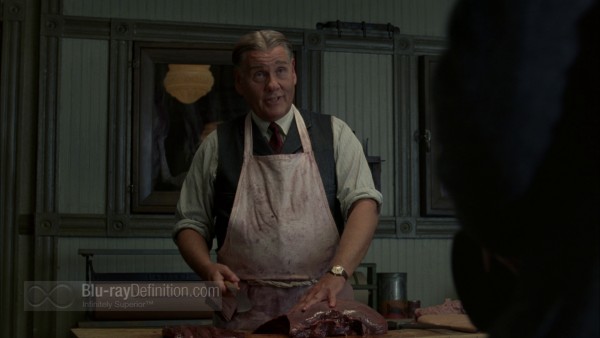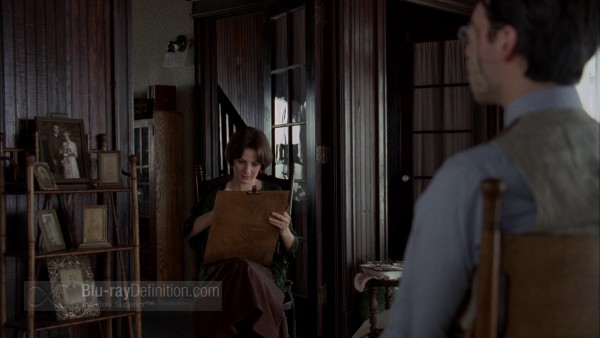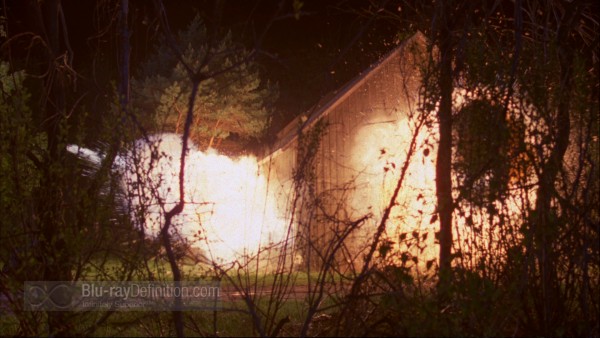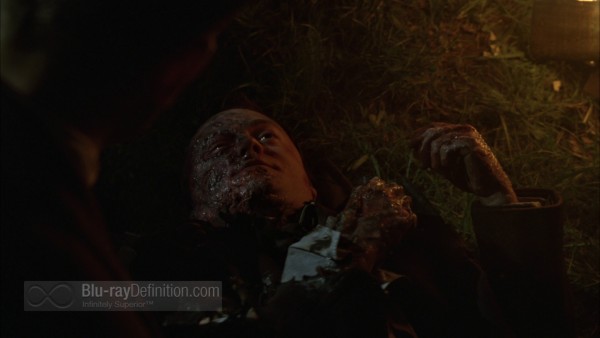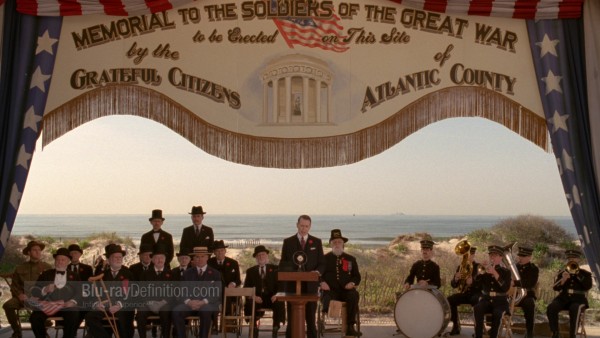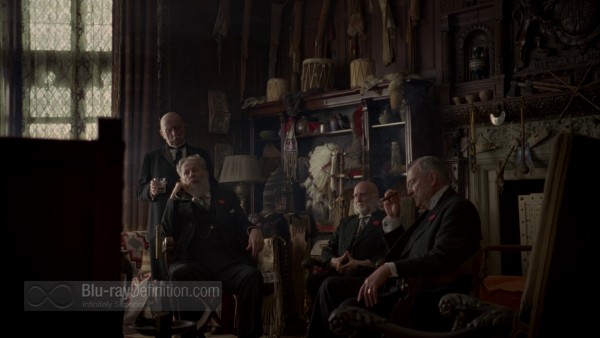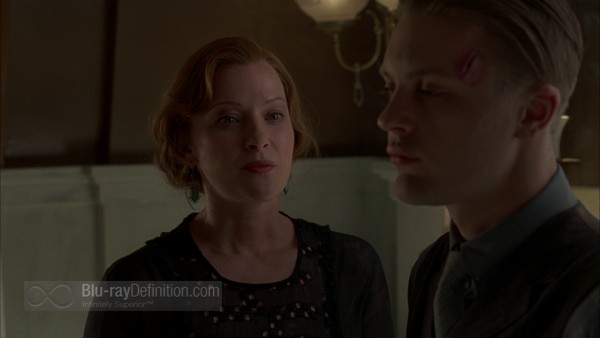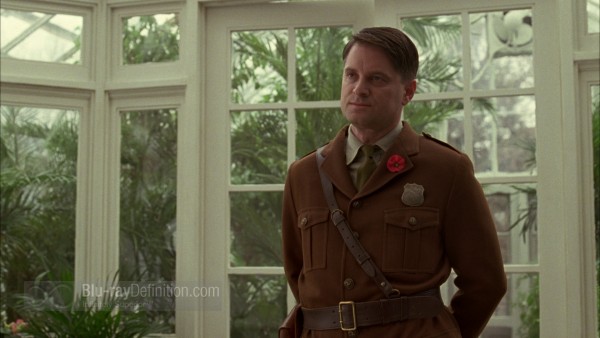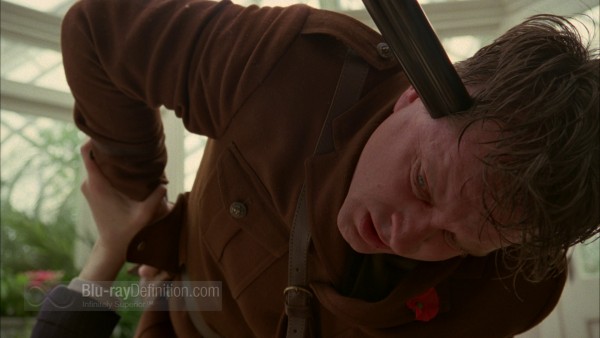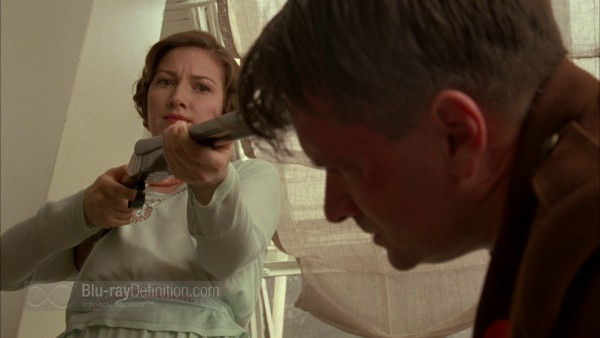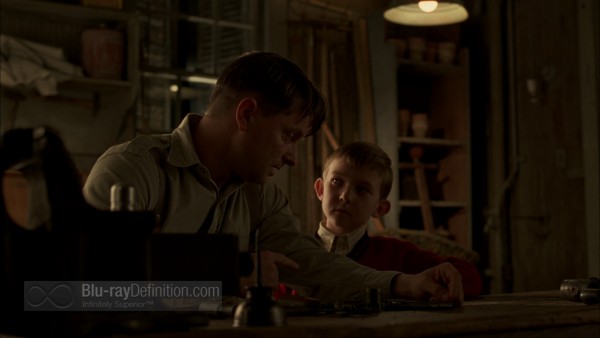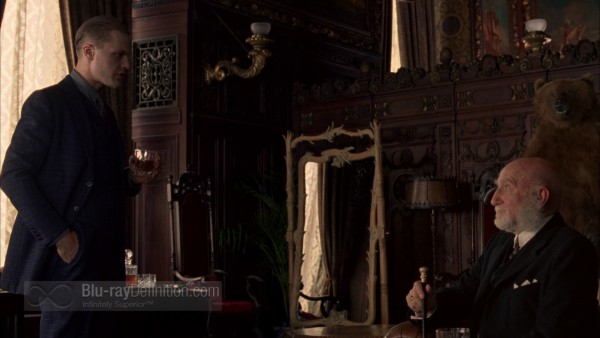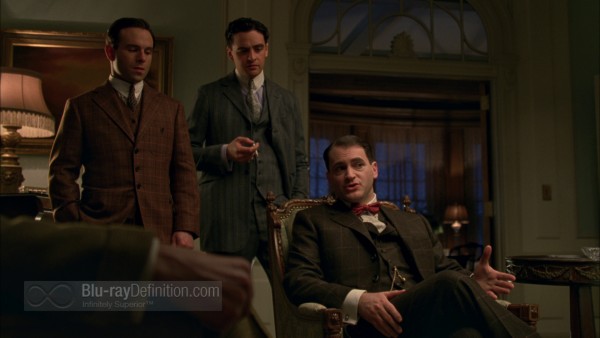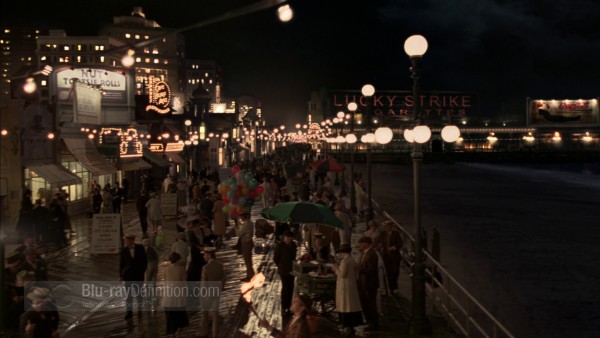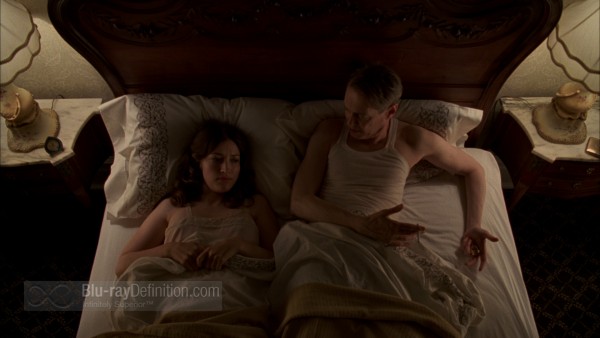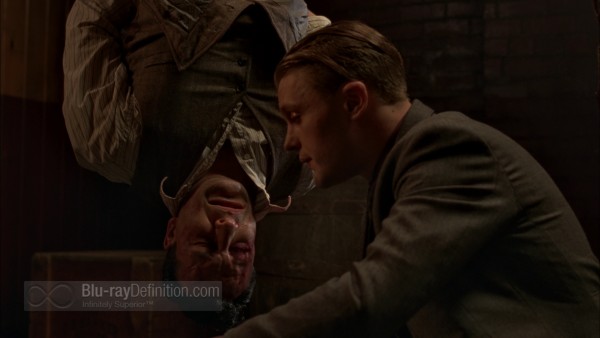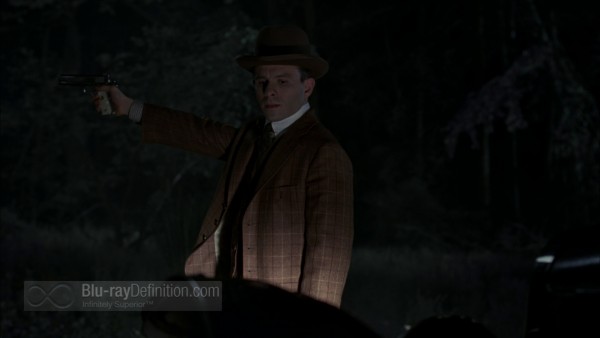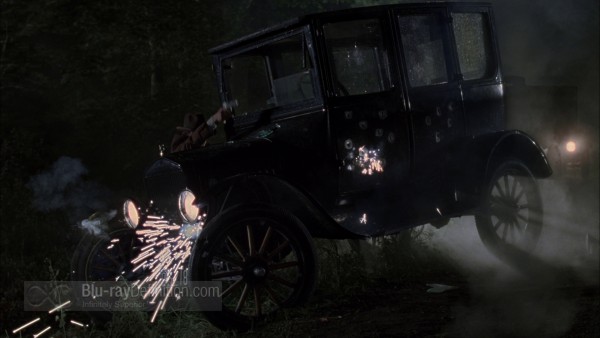 [amazon-product]B005LAJ1HW[/amazon-product]