– –

The Series
[Rating:3/5]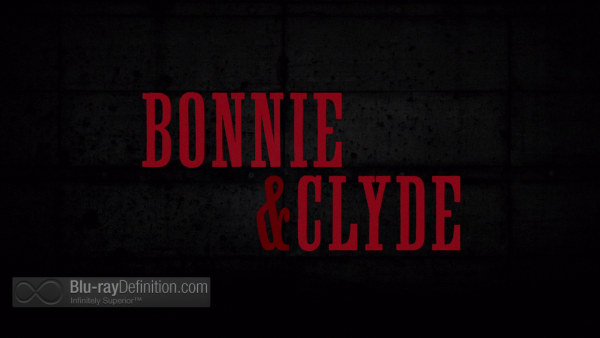 There has been so much said, written, and filmed about the notorious depression era crime duo of Bonnie Parker and Clyde Barrow that a new television mini-series on the lovers/outlaws seems it may fall on a blasé audience. Still, there's something about this couple that people find intriguing. A&E Networks, who ran the two-part series across multiple networks in December 2013, just couldn't resist offering up their interpretation of the historical events.
In this mini-series, Bonnie Parker, played by The Borgias' Holliday Grainger, is cast in the proverbial driver's seat in the deadly duo's spree. A slightly unhinged, fame seeking manipulator who somehow manages to sink her hooks into the charming and criminally minded Clyde Barrow (Emile Hirsch; Lone Survivor; Taking Woodstock). It's not exactly like Adam and Eve, but close. Unlike most stories of the couple, this mini-series goes back to the beginning, before their crime spree began. We get a brief look at Clyde's childhood. A "fever of unknown origins" strikes him, he survives, and is left with "the gift of sight". He has visions of people's deaths and also visions of Bonnie Parker, whom he will later meet as she is getting married when he crashes a wedding with his brother Buck (Lane Garrison). Some time later, Bonnie's husband having abandoned her, Clyde makes his move. He has already become a small time crook, but Bonnie's need for the finer things in life will suck him in deeper. Their first date together he is busted at a local speakeasy and will end up in prison until Bonnie sneaks him in a gun in the holding pen and he busts out. He reaches a point, after a botched robbery, where he doesn't want to continue in the life, but he knows that Bonnie won't have it. Her desire for things, fame and notoriety are too strong. Eventually, they become almost national heroes to the depression era populace, newspaper stories turning them practically into demigods. When their national crime spree turns terribly violent and innocents begin to die, mostly due to the behavior of Bonnie, sentiment turns against them and they are no longer able to hide in plain sight.
Bonnie & Clyde might have made for an interesting mini-series, a really powerful look into what drives people into a life of crime and the psychology of these two co-conspirators. The writers decided to play on some terrible stereotypes instead. They turn Bonnie Parker into the lascivious and immoral "Eve" causing the downfall of her male counterpart, Clyde, an only partially complicit "Adam" in the duo's wrongdoings. Furthermore, they drift off into the world of fantasy with Clyde's auguries of death. This makes the mini-series seem even more far-fetched; less like a historical docudrama or biopic and really like pure fiction.
That said, it is difficult to argue that Bonnie & Clyde doesn't work when there are shootouts and getaways, like any good crime drama should be. It's also spot on when it comes to evoking the feel of the era with its cars, clothes, and dialect. Holliday Grainger, a Brit, puts on a fantastic Southern drawl and really nails her role.
Video Quality
[Rating:4.5/5]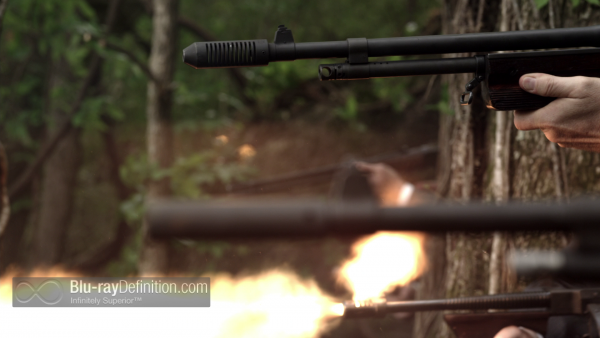 There's nothing to complain about in this AVC/MPEG-4 1080p encodement of Bonnie & Clyde on Blu-ray from Sony. It has a cinematic appearance, clean imagery with strong contrast and no digital anomalies. Colors are nicely saturated and close-ups yield a lot of detail.
Audio Quality
[Rating:5/5]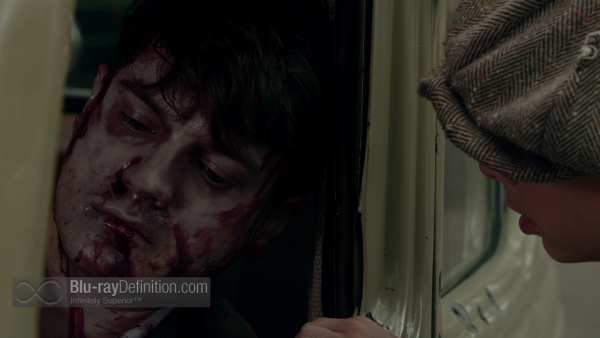 The sole soundtrack, an English DTS-HD Master Audio 5.1 (48kHz/24-bit) is a masterful one for a television production. It has clean dialogue, spacious panning, and great dynamics. It surrounds you in the sounds of rumbling car engines and, most of all, the gunplay of shotguns, pistols, and tommy guns.
Supplemental Materials
[Rating:3/5]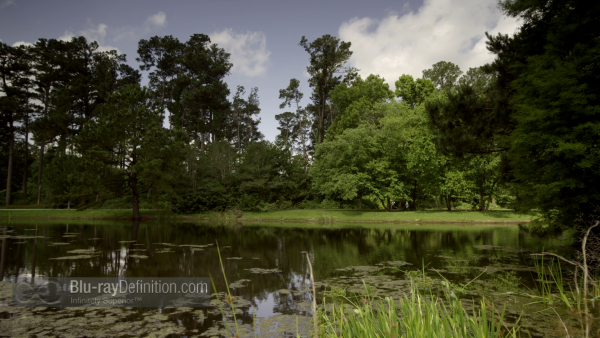 All the supplements here reside on the second Blu-ray Disc and cover the production of the mini-series and a little bit of the history of the real Bonnie and Clyde.
The supplements:
Digital HD UltraViolet
Iconography: The Story of Bonnie & Clyde (1.78:1; 1080i/60; 00:15:30)
Becoming Bonnie (1.78:1; 1080i/60; 00:10:34) – Holliday Grainger discusses playing the role of Bonnie Parker
Becoming Clyde (1.78:1; 1080i/60; 00:05:37) Emile Hirsch discusses the playing the role of Clyde Barrow
Blu-ray Exclusive: A Legendary Story Revisited (1.78:1; 1080i/60; 00:16:05)
The Definitive Word
Overall:
[Rating:3.5/5]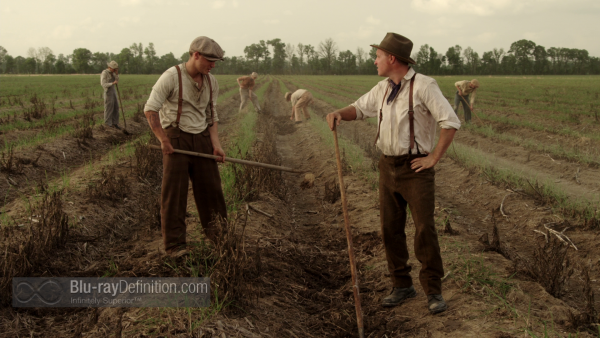 If you're looking for a really good Bonnie & Clyde on screen, then you probably need to look no further than the 1967 film with Warren Beatty and Faye Dunaway. This television mini-series, while visually interesting and sprinkled with some interesting performances by Holliday Grainger, William Hurt, and Holly Hunter, does not compare to its predecessor.
Additional Screen Captures
[amazon-product]B00G7QQ1CC[/amazon-product]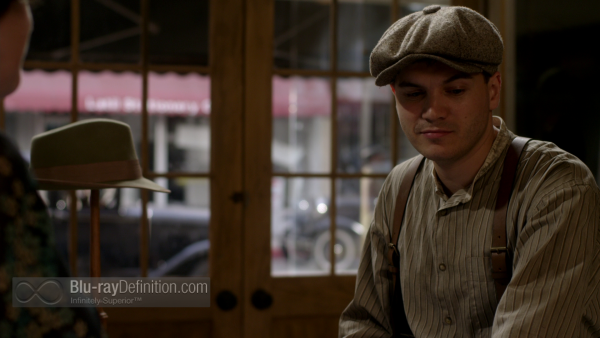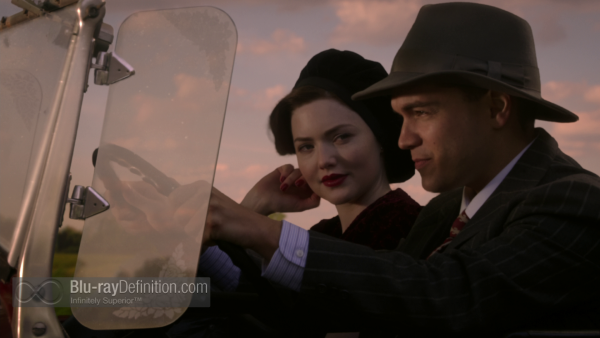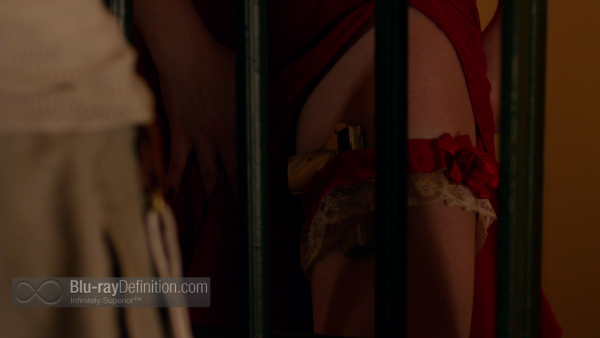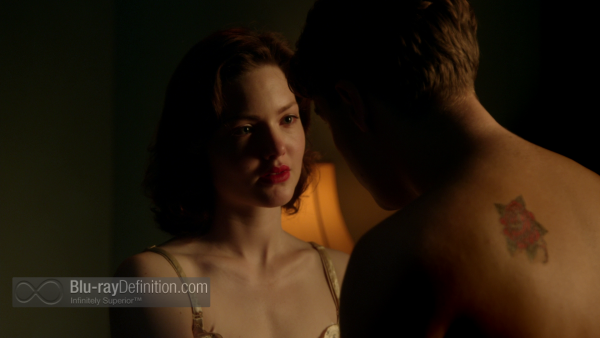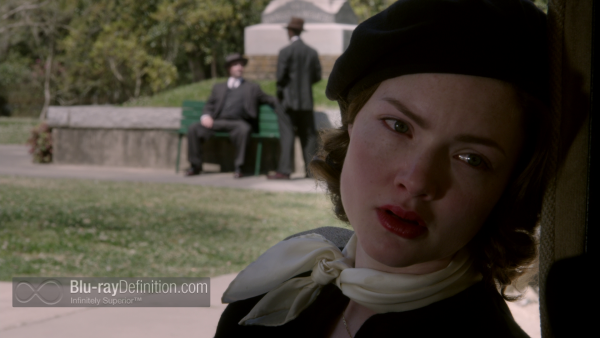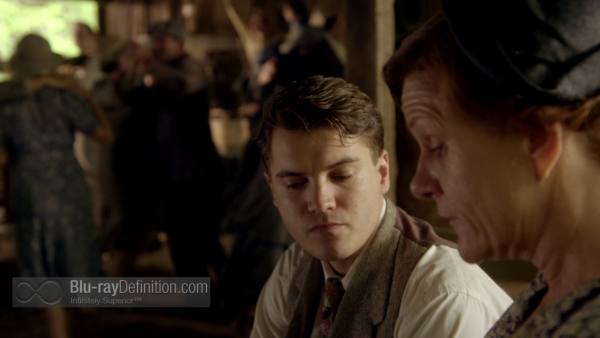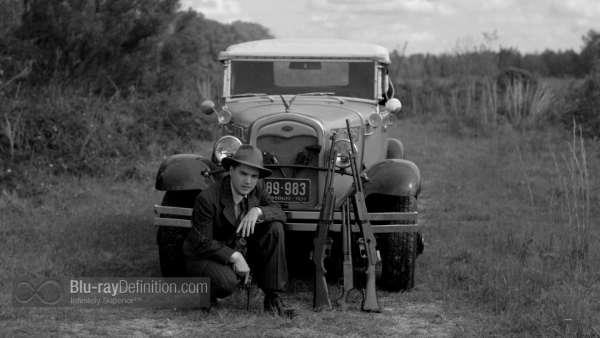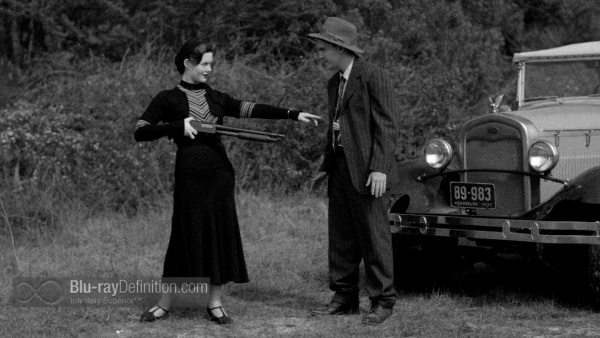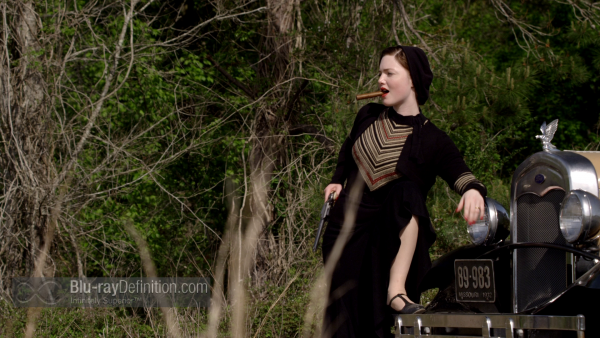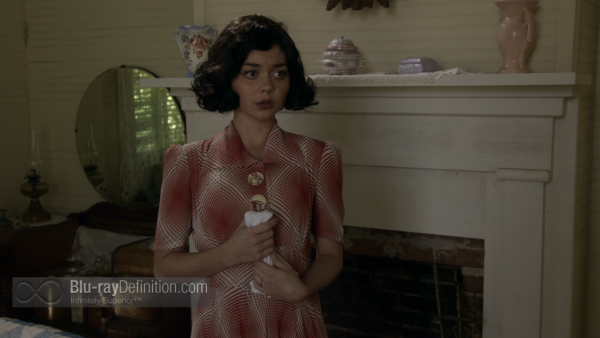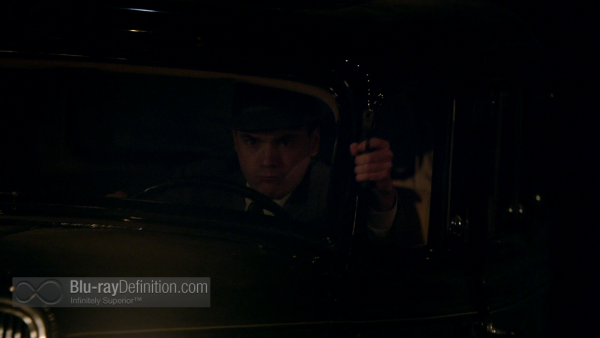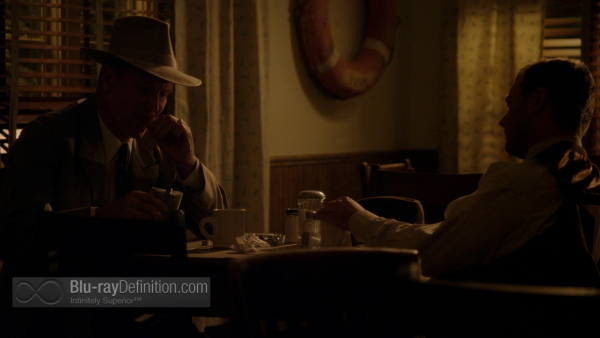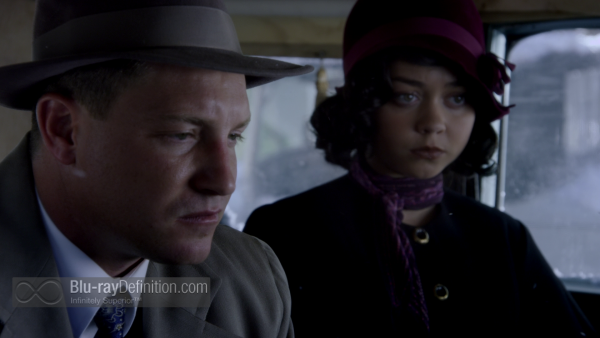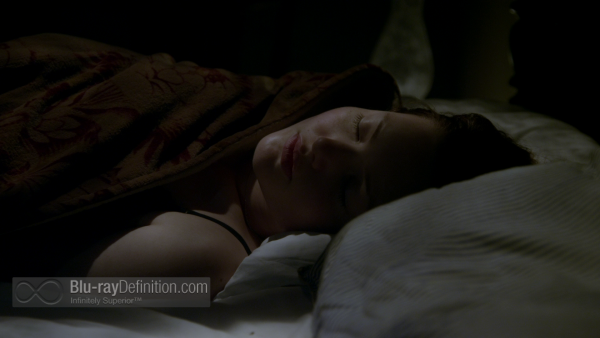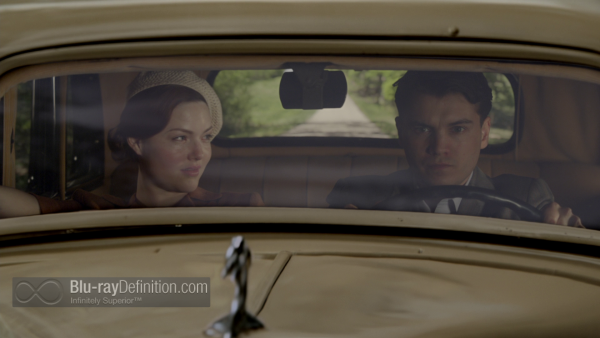 [amazon-product]B00G7QQ1CC[/amazon-product]