– –
The Film
[Rating:3.5/5]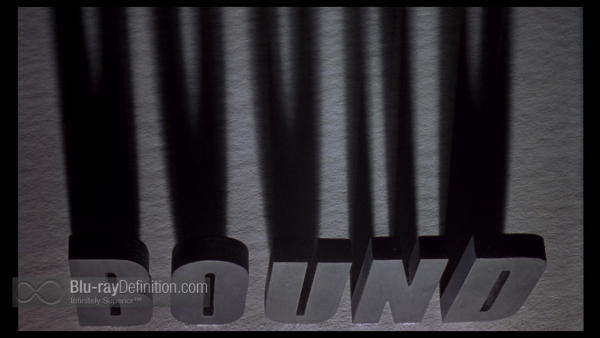 Before exploding into the collective popular conscience with the international big budget sci-fi phenomenon The Matrix, filmmaking siblings the Wachowkis wrote and directed this tasty bit of low budget neo noir. Bound is the stuff of guilty late night viewing, but that doesn't mean it isn't filled with lots of things to make it truly as entertaining as any other film.
Stars Gina Gershon (Showgirls) and Jennifer Tilly (Monsters, Inc.) steam up the lens in this modern twist on the classic film noir, with the Wachowski's gender-bending script. Gershon plays Corky, an ex-con recently out of the big house after doing a five year stint. She gets a temporary job from local mob boss Gino Marzzone (Richard C. Sarafian) as an apartment building superintendent and she's quickly seduced by Violet (Jennifer Tilly), the sexy leman of one of Marzonne's violent thugs, Caesar (Joe Pantoliano).
After a salaciously sexy first act in which the two women become fast lovers and heat up the sheets together, we are treated to a vicious second act from the Wachowkis that sets the tone for the rest of the film and clues us in to just how vicious Caesar and his cronies can be. A set piece in a bathroom in which they "question" a guy about where their money is by bashing his face into a toilet and cutting off his fingers gives us an idea.
In the film's final act Corky and her "femme fatale" Violet find themselves plotting how to steal millions in mob cash from Caesar and pin the blame on him. Things don't go as smoothly as planned and the two lovers find themselves in a dangerous bind as Caesar tries to manipulate his way out of his own precarious situation with his mafia boss.
Even though Bound takes place mainly in the confines of two apartments in the same building, the Wachowskis use their directorial skill and the knowing eye of cinematographer Bill Pope (who had previously worked on Army of Darkness) to create an enticingly rich visual palette with their small allotted budget of only around three-million dollars. The shadows, the angular shots, and the stylish set designs provide a feeling of spaciousness.
The screenplay is also cleverly handled in both its skillful way of keeping us guessing until the very end about what is really going to happen, who's really on whose side, and what the true motivations of each character are. While the device of having the two female protagonists in a film noir may seem like a gimmick, it never seems gimmicky in the hands of the Wachowksis in Bound. Sure, they make it sexy, but just sexy enough to get the point across in the first act of the film that there's an obvious seduction going on. After that, this could be any other noir with the usual gender role assignments. This way freshens it up, and Gershon and Tilly are piping hot in their parts here. Tilly, in particular, seems born to play the femme fatale, with her curves, her natural lisp and breathy voice, and her sultry way of moving around.
Video Quality
[Rating:3/5]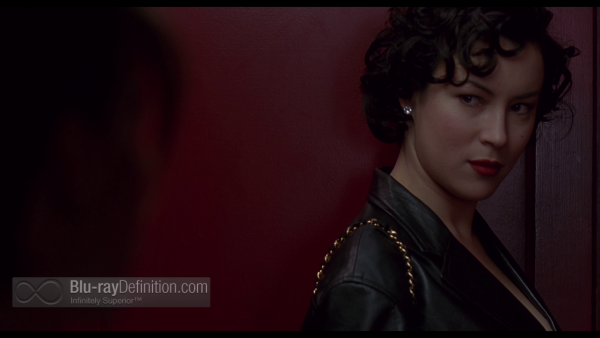 Arrow brings Bound to Blu-ray in a 1080p AVC transfer that looks average at best. There is plenty of film softness, some spotty video noise and noticeable blemishes throughout the presentation, enough that one could safely say there was no major undertaking to restore the film for high definition. It looks quite murky at times at well, blacks often dropping into crush and colors looking a bit dull.
Audio Quality
[Rating:4/5]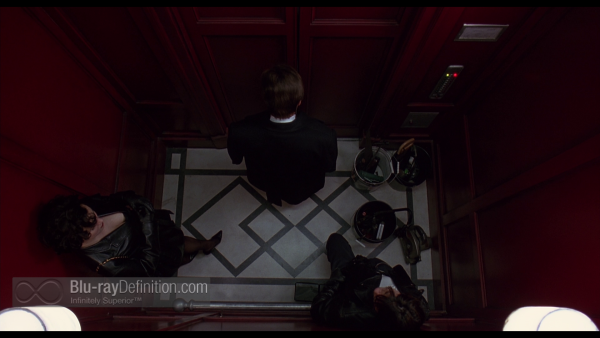 Thankfully, the audio redeems this release a bit. An English DTS-HD Master Audio 5.1 (48kHz/24-bit) mix has been included alongside an English LPCM 2.0 (48kHz/24-bit) track, although the disc menu mistakenly lists this latter track as Dolby Digital 2.0 surround. The 5.1 track has a good amount of atmosphere, clear dialogue and the occasional discrete effect panned off to the side or into surrounds. Low ends isn;t staggering, but it feels solid.
Supplemental Materials
[Rating:4/5]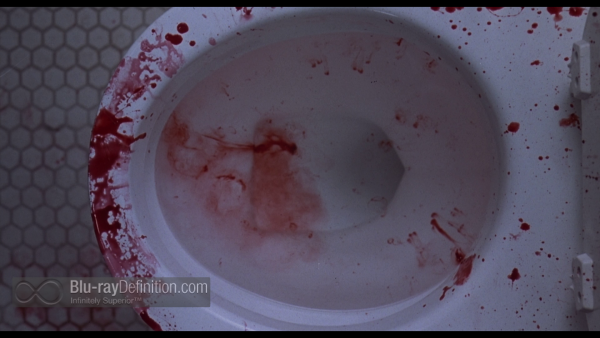 DVD – A standard definition DVD of the film is also included.
Audio Commentary with writer/directors the Wachowskis, stars Jennifer Tilly, Gina Gershon, and Joe Pantoliano, Editor Zach Staenberg, and Consultant Susie Bright
Modern Noir: The Sights & Sounds of Bound (1.78:1; 1080p/24; 00:29:24) – Interviews with director of photography Bill Pope, editor Zach Staenberg, and composer Don Davis
Cast Interviews:

Gina Gershon & Jennifer Tilly – Femme Fatales (1.78:1; 1080p/24; 00:26:52) – Interviews with stars Gina Gershon & Jennifer Tilly
Joe Pantoliano – Hail Caesar (1.78:1; 1080p/24; 00:13:29) – An interview with actor Joe Pantoliano
Christopher Meloni – Here's Johnny! (1.78:1; 1080p/24; 00:10:03) – An interview with actor Christopher Meloni

Making of Featurettes (Vintage EPK Featurettes):

U.S. Featurette (1.33:1; SD: 00:04:53)
International Featurette (1.33:1; SD: 00:05:08)

Trailers (1.33:1; 1080p/24; 00:06:47)
TV Spots (1.33:1; 1080p/24; 00:00:51)
Reversible sleeve featuring original and newly commissioned artwork by Sam Smith
Collector's booklet featuring new writing on the film by James Oliver
The Definitive Word
Overall:
[Rating:3.5/5]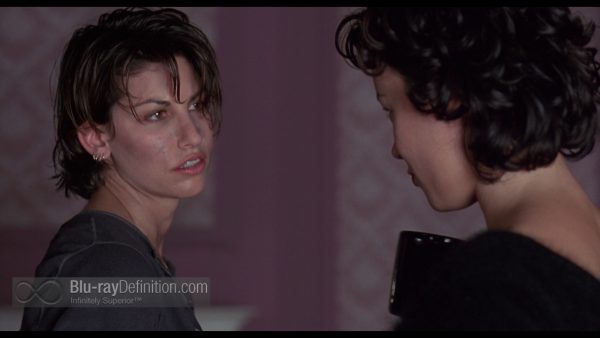 It may be a guilty pleasure, but Bound is the sort of guilty pleasure that is elevated to a different level in the skillful hands of the Wachowskis. The film borrows from the classic crime capers, spices things up, and turns in something that looks and feels more powerful than it budget should allow. And it's sexy.
Additional Screen Captures
[amazon-product region="uk" tracking_id="bluraydefinit-21″]B00KHQD6EE[/amazon-product]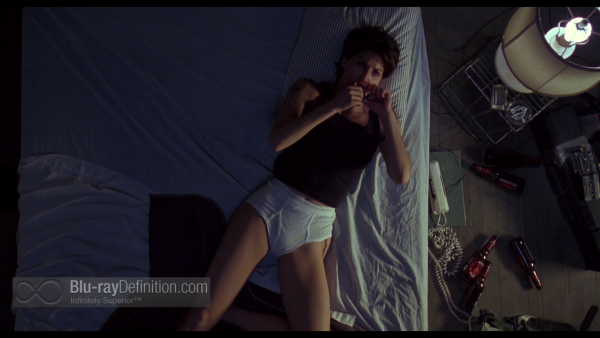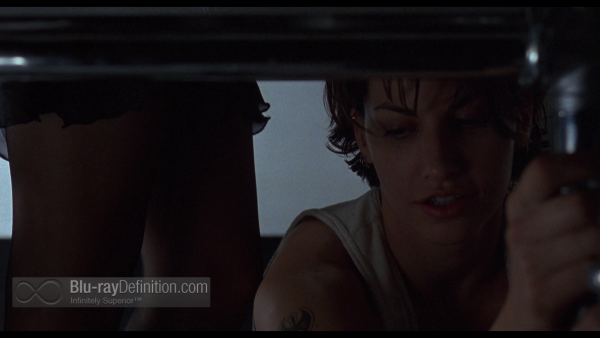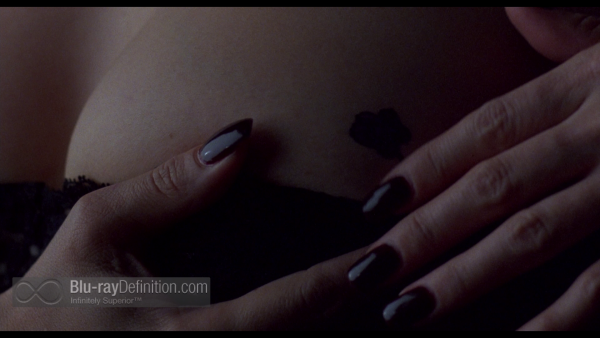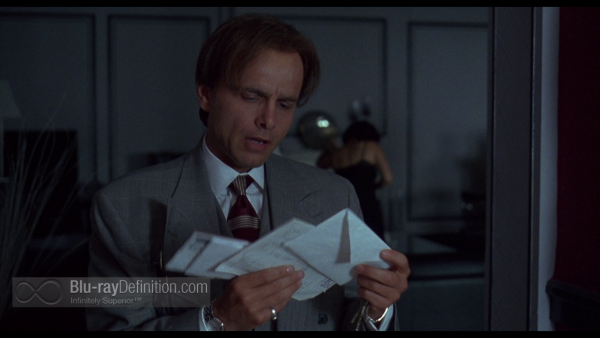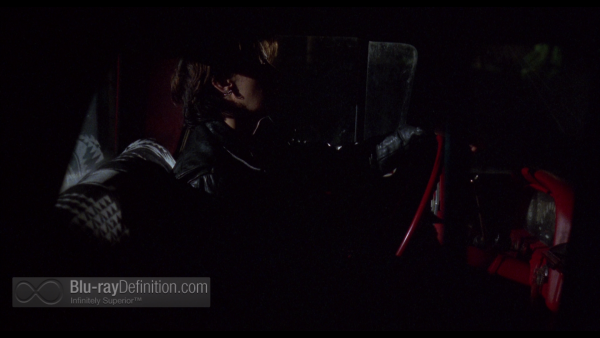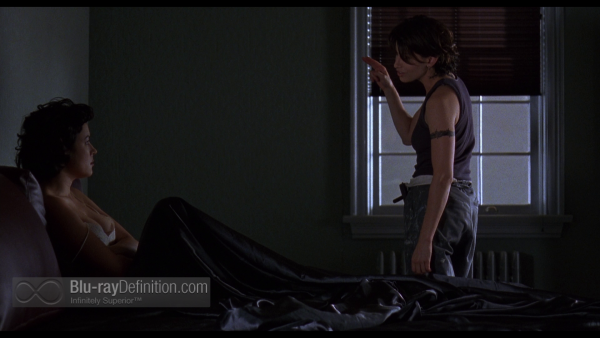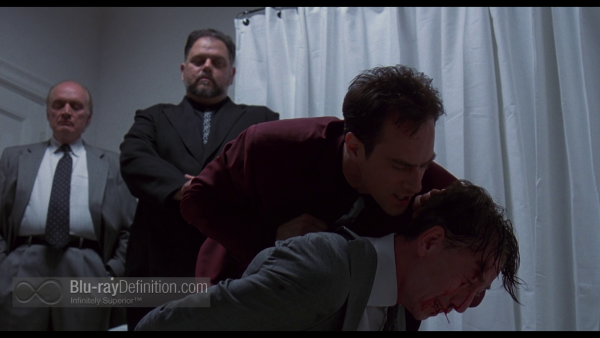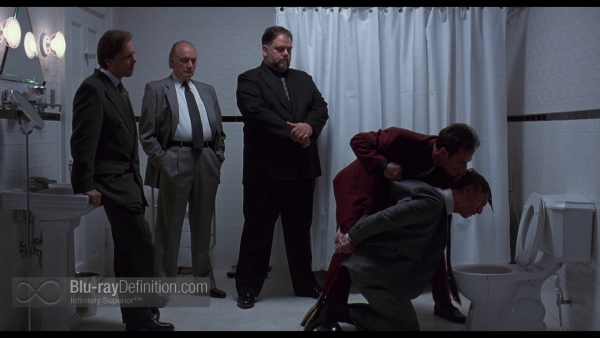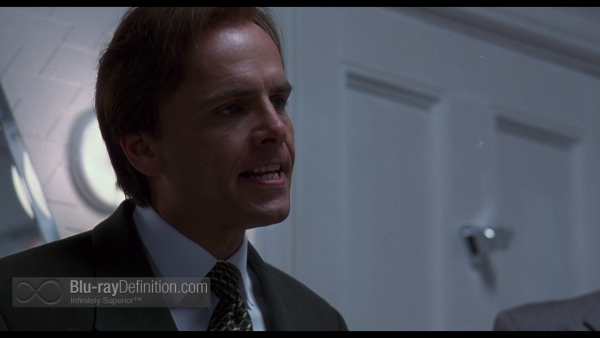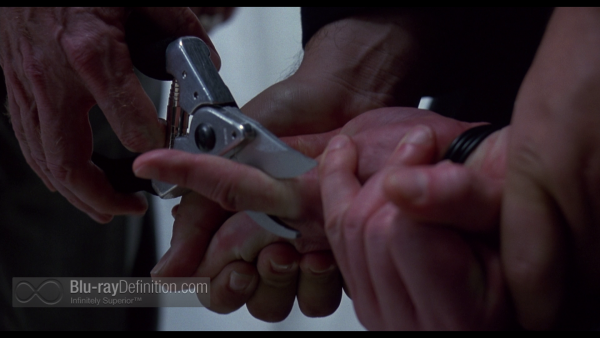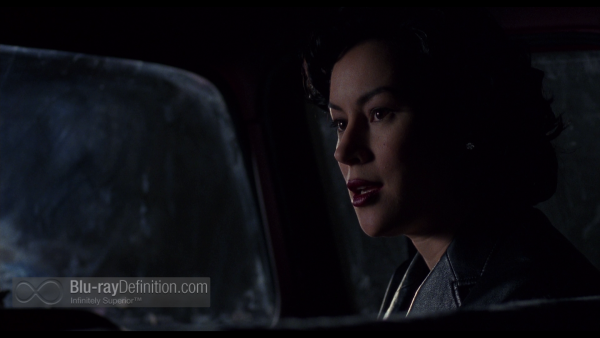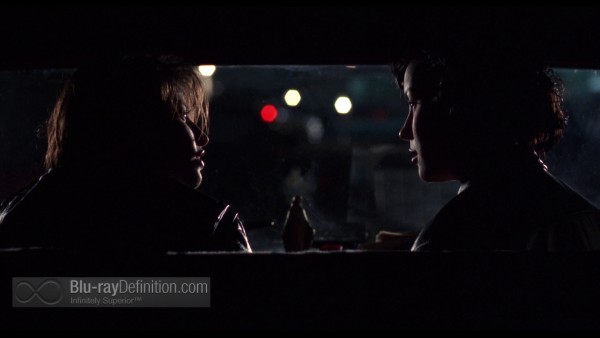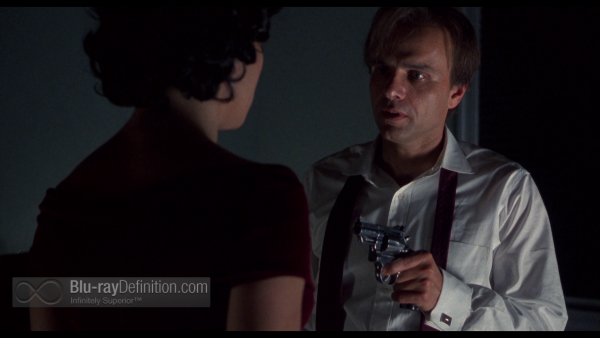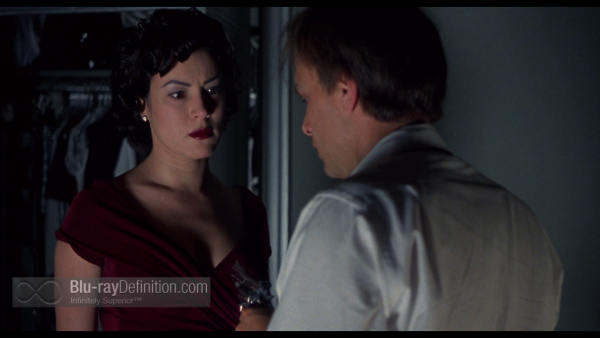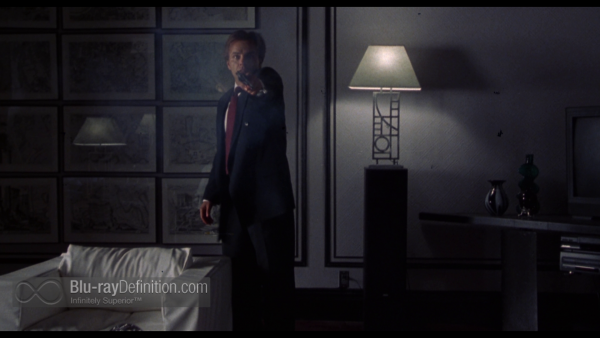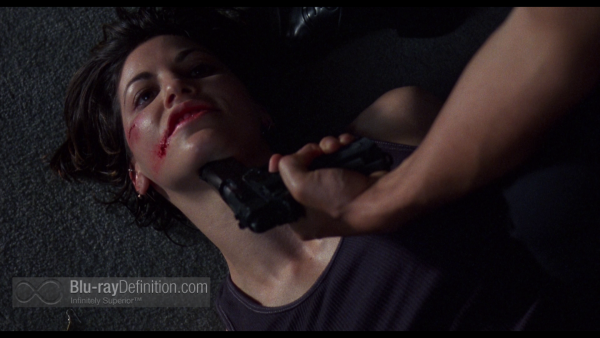 [amazon-product region="uk" tracking_id="bluraydefinit-21″]B00KHQD6EE[/amazon-product]