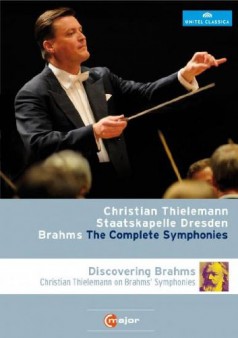 – –

The Performance

[Rating:4/5]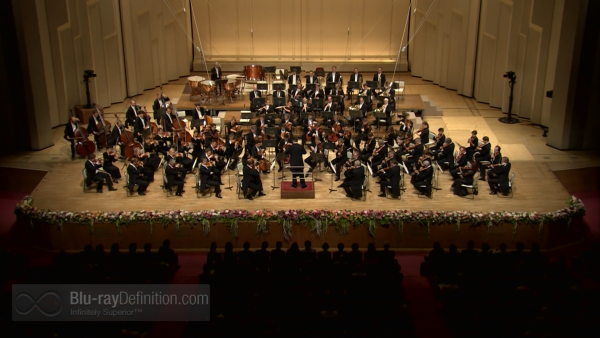 Comparable in scope (if fewer in number) to those of his early Romantic period predecessor, Ludwig van Beethoven, the four symphonies of Johannes Brahms are orchestral beacons of the late Romantic period. While it took the perfectionist Brahms nearly twenty years to finish his First Symphony (Op. 68), Symphonies Nos. 2 (Op. 73), 3 (Op 90) and 4 (Op. 98) were composed within a nine-year span. Hearing them in succession is much more than a travelogue through a composer's development. It is a probing, sometimes difficult, traversal through a musical genius whose personal life had many emotional peaks and troughs.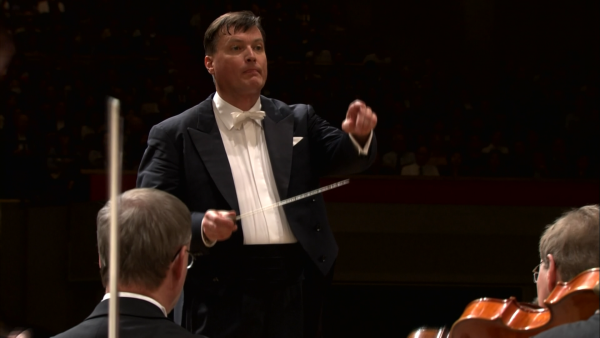 Symphony No. 1 in C Minor shows an already mature orchestral composer whose "horn call" finale (dedicated to the unattainable love of his life, Clara Schumann) recalls the final symphonies of both Beethoven and Schubert. Richly endowed with the wonderful melodies for which Brahms was justly famous, it also exposes the composer's strong adherence to the classical style (one to which he adhered throughout his career).
Symphony No. 2 in D Major is one of Brahms's sunniest works, often called his response to Beethoven's Sixth or "Pastorale" symphony. However, the composer considered this symphony to be mournful rather than joyful. Perhaps, behind the curtain, this is the case but this symphony is also laden with wonderful melodies, ending as an upbeat orchestral paean.
Symphony No. 3 in F Major is the shortest of the four works, and its musical motto, F-A/flat-F, standing for Brahm's personal motto "Frei aber froh" (Free but happy) recurs throughout this symphony.  The ultra-romantic third movement has been one of the most exploited of Brahms's orchestral passages, appearing in numerous films such as Goodbye Again and Undercurrent.
Symphony No. 4 in E Minor had its light-hearted third movement theme lifted by the English pop group Yes for the Cans and Brahms cut on its album Fragile. That aside, its final movement draws from J.S. Bach's cantata, "Nach dir, Herr, verlanget mich," and illustrates clearly how the shadow of this titanic musical presence still loomed over Brahms's compositions.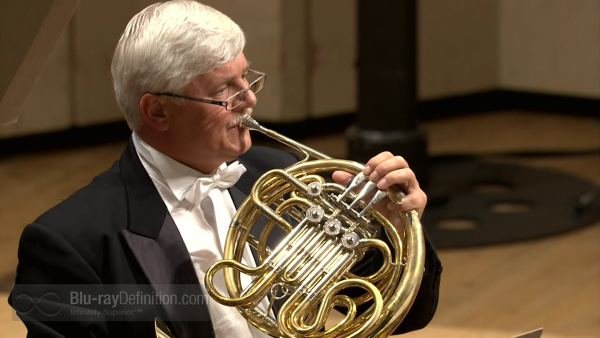 This two-disc set divides the symphonies between two venues: Tokyo's NHK Hall (1 and 3, October 2012) and Dresden's Semperoper (2 and 4, January and April 2013). Directors Yoko Ishida, Henning Karsten, and Andreas Morell share the video duties. The common element in this program, of course, is maestro Christian Thielemann and his personal orchestra, the Dresden Staatskapelle.
Thielemann has led these musicians through enough rehearsals to become as one with them. That kind of rapport, essential to extracting the performance that a conductor envisions, shows up time and time again in the program. The mood shifts exhibited by all of these pieces challenge a single conductor and orchestra to succeed equally on all counts. Glad to report, we get nothing less than successful performances of all four works.
Video Quality
[Rating:4/5]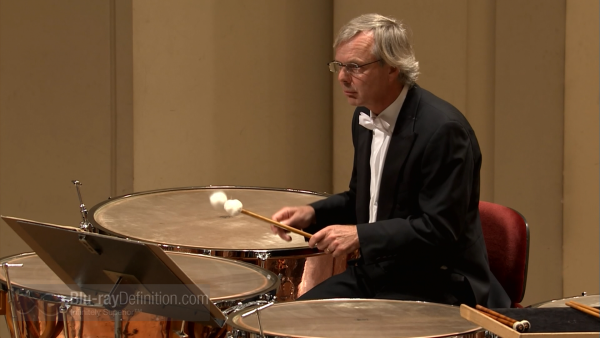 The videographers, regardless of differing venues, crews and directors, bring superior images and camera work to each performance with great attention to the details of each score and appropriate coverage of the ensemble and solo parts (note the horn solo in Symphony 1's finale). The color palette is quite natural appearing.
Audio Quality
[Rating:4/5]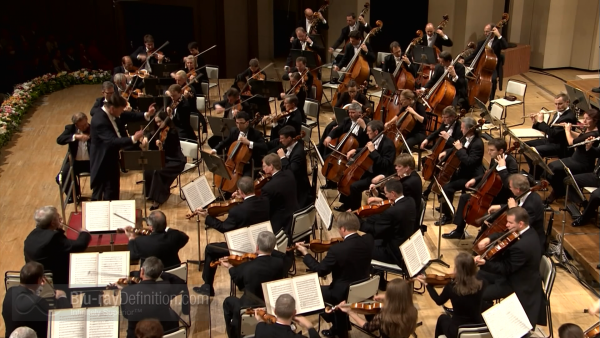 In spite of the differing venues, NHK Hall and Semperoper, there is consistently sound recording of these symphonies with a slight edge to the latter. What comes across most clearly is Thielemann's unerring ability to draw out the inner instrumental voices that are often submerged in other performances. The tracks vary from DTS-HD Master Audio 5.0 (Tokyo) to DTS-HD Master Audio 5.1 (Dresden). Frankly, the differences between lossless formats were subtle, perhaps a touch fuller bass on the latter, but with music that is not bass-heavy, the lack of the sub channel is not really that noticeable. Both surround formats were enveloping and quite good. The two-channel options were decent but not as engrossing.
Supplemental Materials
[Rating:3/5]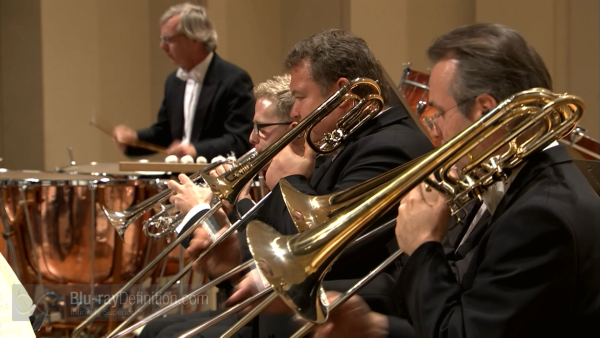 The fifty-two minute interview with maestro Thielemann yields additional insights into these Brahms symphonies, at least from a conductor's viewpoint (LPCM 2.0 48kHz/16bit). Program booklets for each disc delve into the background of the works as well.
The Definitive Word
Overall:
[Rating:4/5]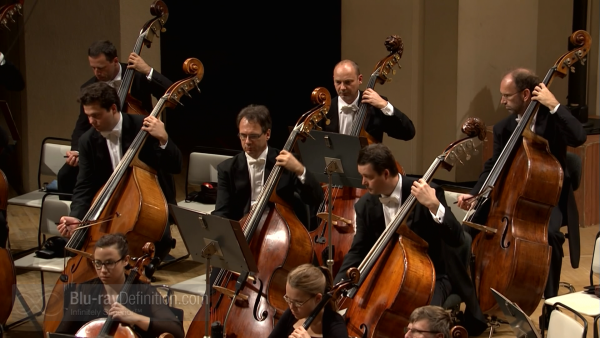 This release is the Blu-ray trailblazer for the complete symphonies of Johannes Brahms. There are DVD versions with Bernstein/Vienna Philharmonic (1980s) and von Karajan/Berlin Philharmonic (1970s) that, in spite of their far different stylistic approaches, make strong arguments for the top spot among the complete filmed sets. Of course, their video and audio properties are not up to the standard of this current release. What Thielemann and his Dresden players bring to this well-known repertory is a thoughtful and consistent point of view that shows listeners the many elements that unify symphonies that, at face value, seem so disparate. With this release, we now have a set that will prove enjoyable, often illuminating, and certainly essential for all classical music lovers. Highly recommended.
Additional Screen Captures
[amazon-product region="uk" tracking_id="bluraydefinit-21″]B00GIPMCJI[/amazon-product]
[amazon-product region="ca" tracking_id="bluraydefinit-20″]B00GIPMCJI[/amazon-product]
[amazon-product]B00GIPMCJI[/amazon-product]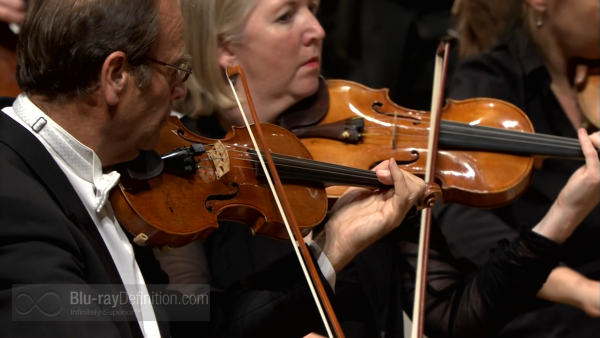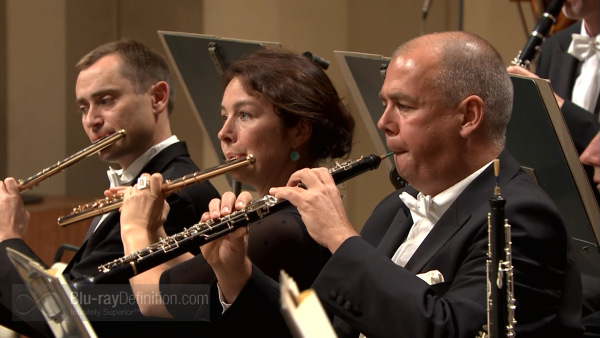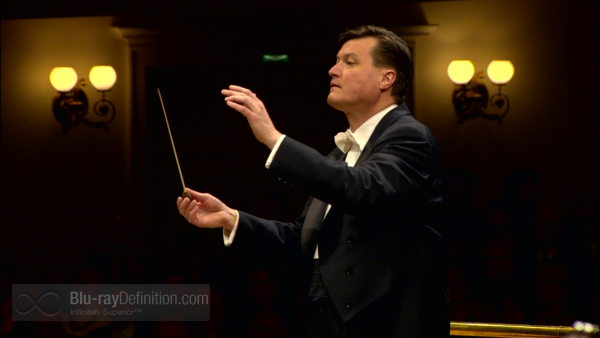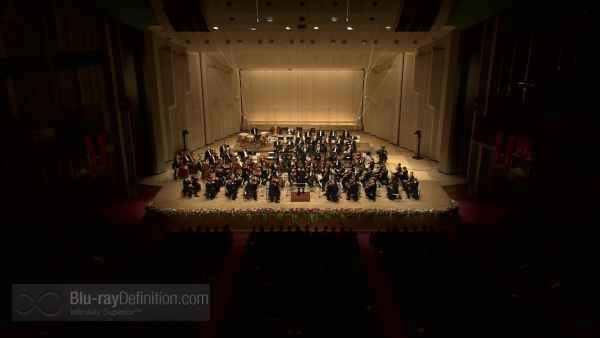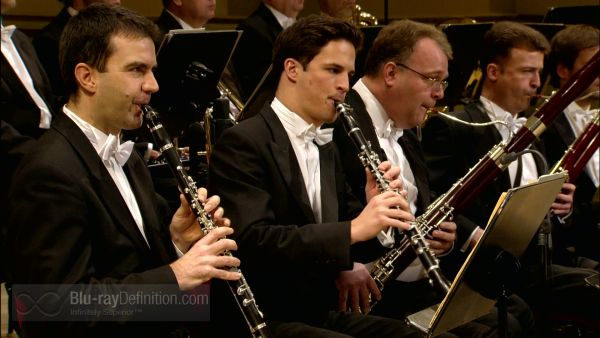 [amazon-product region="uk" tracking_id="bluraydefinit-21″]B00GIPMCJI[/amazon-product]
[amazon-product region="ca" tracking_id="bluraydefinit-20″]B00GIPMCJI[/amazon-product]
[amazon-product]B00GIPMCJI[/amazon-product]