– –
The Film
[Rating:3.5/5]
Director Drake Doremus' (Douchebag, Like Crazy) Breathe In is a domestic drama that chronicles the disruption that occurs when an American family hosts a British exchange student at their home for one semester. High school music teacher Keith (Guy Pearce; Memento; Iron Man 3; Prometheus) once lived the artistic lifestyle in Manhattan, playing in a band and living in a cramped apartment before marrying his wife Megan (Amy Ryan), having daughter Lauren (Mackenzie Davis) and settling in the Upstate New York suburbs, abandoning his dreams for the safety of being a teacher. Only the occasional weekend gig filling in with an elite Manhattan symphony orchestra allows him a reprieve from the doldrums of suburban domesticity he has slipped into. With his daughter Lauren beginning her senior year at high school, Keith begins dreaming of trying to become a full-time musician again, especially when a permanent chair in the orchestra opens up. When his wife decides to host the beautiful British exchange student Sophie (Felicity Jones), a brilliant pianist who's been playing since she was 5, for a semester, it sparks more than just musical desire in Keith.
Even though the screenplay here leans towards melodrama, both Guy Pearce and Felicity Jones manage to wring out even keeled, compelling performances, balanced by the beautiful cinematography and light handed direction of Drake Doremus. Pearce is excellent as a man hitting a midlife crisis and living through it in quiet desperation to recapture a glimmer of his youth while Felicity Jones, undeniably stunning, plays a character some 11-years younger than her actual age, but pulls it off with a coquettish flare and intelligence.
One can be thrown by the overwhelming dismal feeling of Breathe In and the fact that none of the characters focused on here seem to have many redeeming features. Keith is so worried about his youthful dreams he's willing to sacrifice his family. His wife Megan seems rather overbearing at times and dismissive of everything in Keith's life. Sophie is wholly selfish in her desire to fulfill both sexual and artistic desires, and their daughter Lauren is absorbed in her typical teen dramas, the least fleshed out character of the entire film. But getting beyond these things, Breathe In turns out to be a rather moving drama that is propped up by the strengths of its leads and the beautiful visuals. It's definitely worth a look.
Video Quality
[Rating:3.5/5]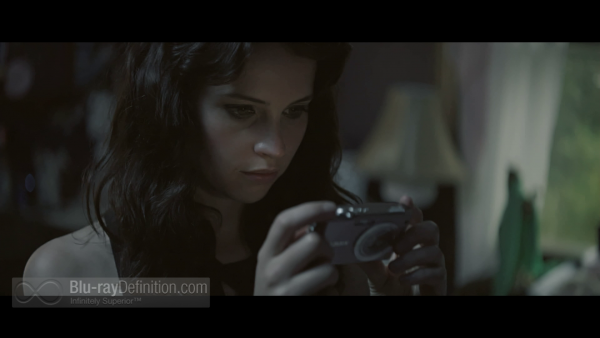 Breathe In was shot in high definition on the Arri Alexa Plus camera and brought to Blu-ray in an AVC/MPEG-4 1080p encodement from Curzon. It's a pleasant enough transfer, but surely not one of the best that we've seen come to Blu-ray for a high definition source. Contrast is middling, with the image looking rather flat and detail lacking a completely crisp, textured look as well, making things a bit soft, without real pop. There are also some evident digital anomalies from time to time like banding in the source.
Audio Quality
[Rating:4/5]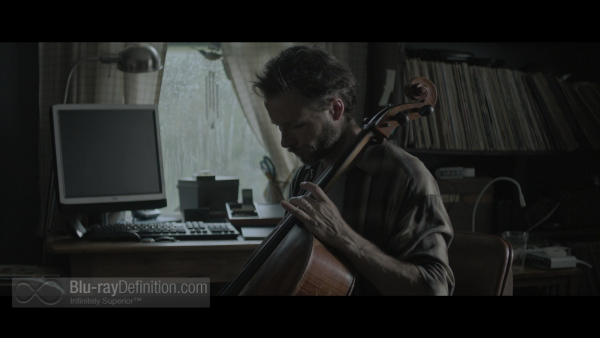 The soundtrack, an English DTS-HD Master Audio 5.1 (48kHz/16-bit) gets the job done, but could have been much better. It works to capture the beautiful piano-based score of Dustin O'Halloran, the piano sounding big, dynamic a realistic. However, atmospherics are rather low in the surrounds and also seem to come and go, making the mix a bit dry. There are occasional discrete effects that pop up in the rear channels that are a bit off-putting as well.
Supplemental Materials
[Rating:1/5]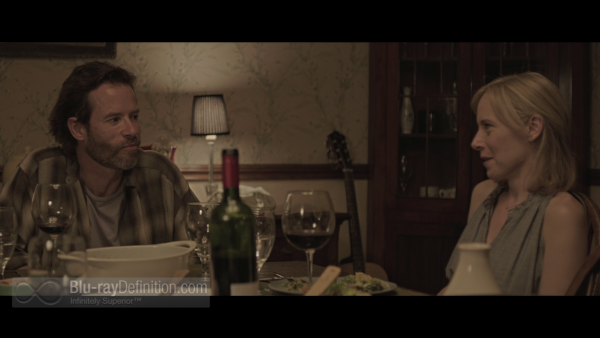 A very brief interview with the director and Felicity Jones are all we really get here.
The supplements:
Interview with Drake Doremus and Felicity Jones (1.78:1; 1080i/50; 00:11:48)
Theatrical Trailer (2.35:1; 1080p/24)
The Definitive Word
Overall:
[Rating:3.5/5]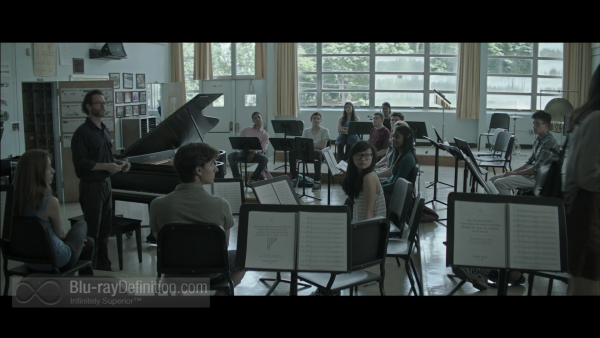 Family dramas never seem to elevate too far beyond simple melodrama, but at least with Drake Doremus' Breathe In, we get a beautifully filmed, and powerfully acted drama.
Additional Screen Captures
[amazon-product region="uk" tracking_id="bluraydefinit-21″]B00DTUF49A[/amazon-product]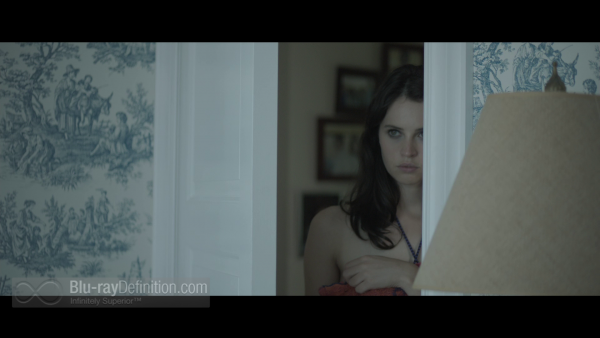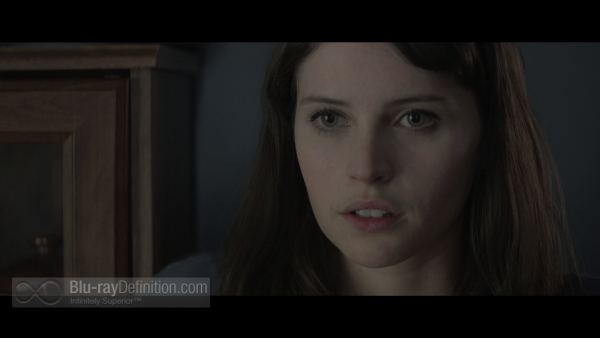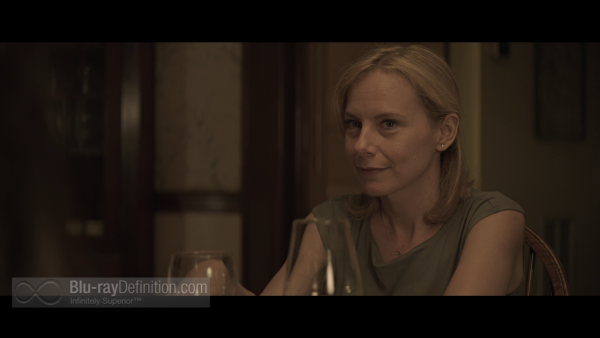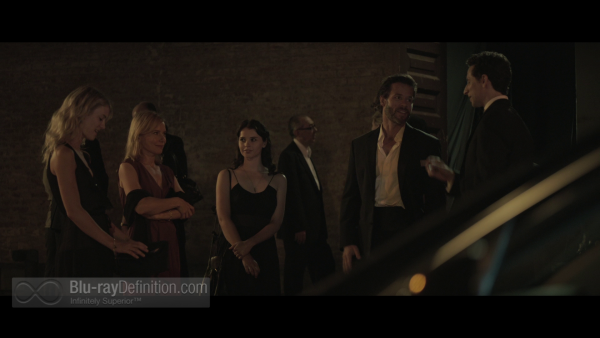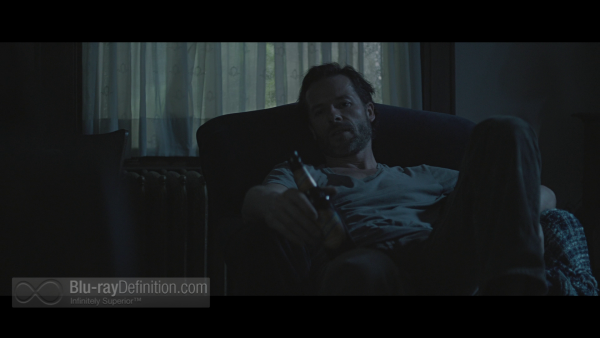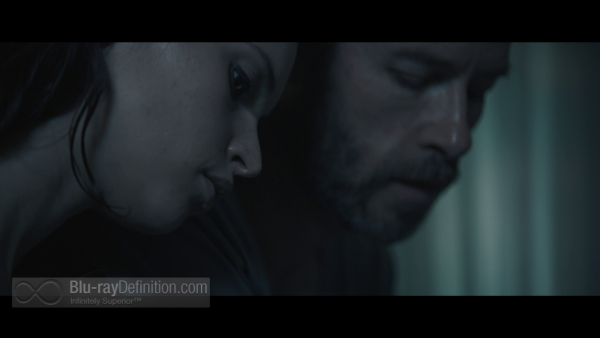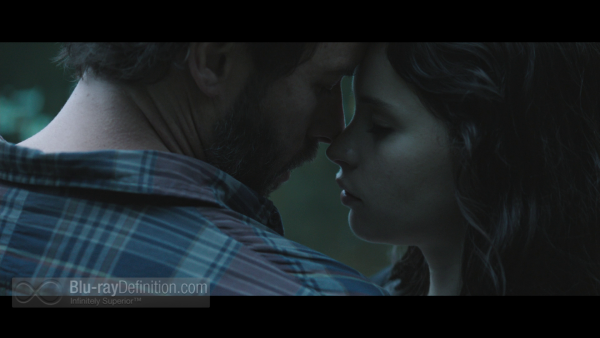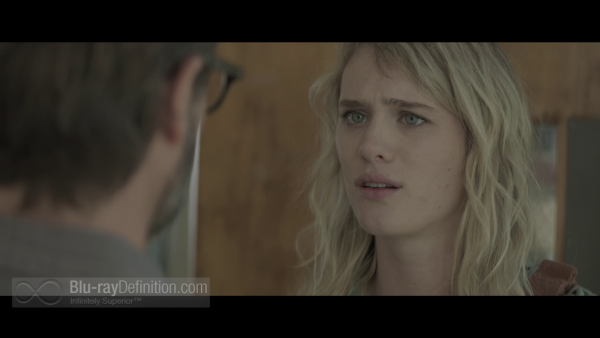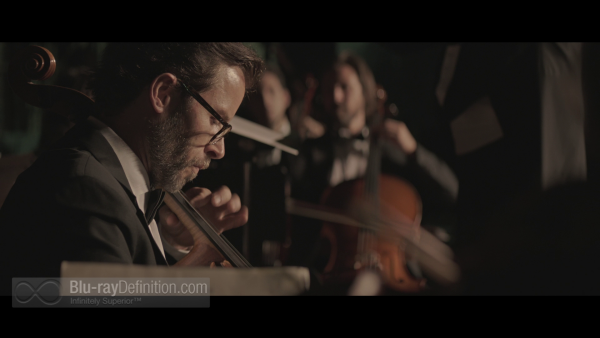 [amazon-product region="uk" tracking_id="bluraydefinit-21″]B00DTUF49A[/amazon-product]