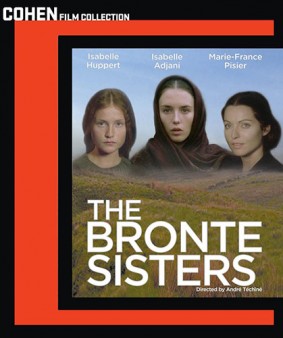 –
Click thumbnails for high-resolution 1920X1080p screen captures
(The below TheaterByte screen captures were taken directly from the Blu-ray Disc and losslessly compressed in the PNG format. There should be no loss of picture quality with this format. All screen captures should be regarded only as an approximation of the full capabilities of the Blu-ray format.)
The Film
[Rating:4/5]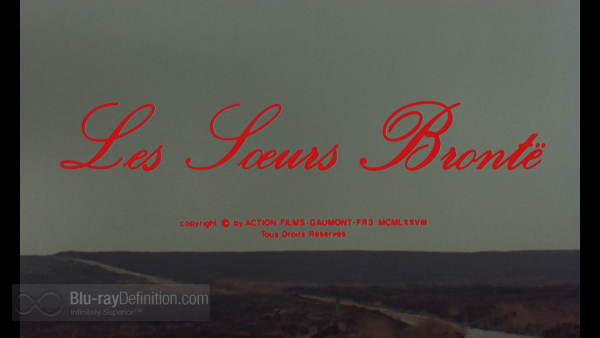 The Cohen Film Collection is beginning to release remastered Blu-ray premieres of some amazing films of widely varying provenances.  In this instance, we get a French retelling of the Bronte sisters'  story by screenwriter/director André Téchiné. Les Soeurs Bronté (The Bronte Sisters), originally released in 1979 and Cannes Film Festival Palme d'Or nominee, features three of the leading French actresses of the day, Isabelle Adjani (Emily), Marie-France Pisier (Charlotte), and Isabelle Huppert (Anne).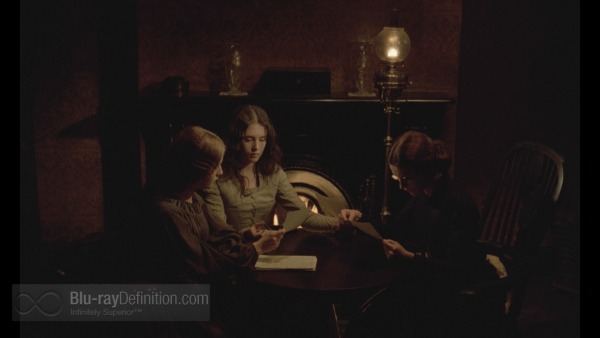 Film biographies are often difficult subjects, particularly when they deal with more than one principal character. Here we get three sisters (not to mention a brother, Branwell, played by Pascal Greggory) who were talented writers growing up in an age where female writers were usually regarded as second-class citizens. The brilliance of this film is obvious from an early scene in which Emily informs Charlotte that the wild rose that she favors, like love, does not last very long while the humble holly bush stands for friendship and will last for years.  It also does not take very long to recognize the cloistered life of this family, cut off from the big city, changes the sisters' perspective on society.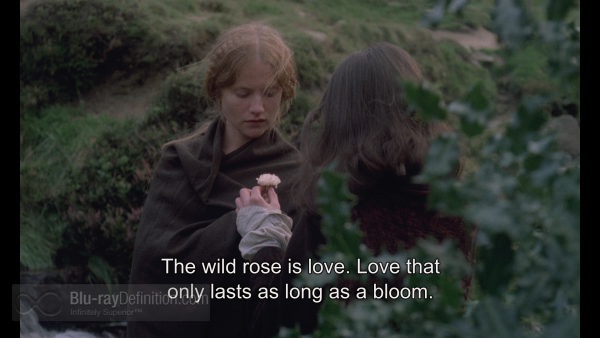 This film digs deeply into the Bronte family dynamic showing the internal conflicts of young women stifled by contemporary social conventions. Considerable attention is paid to the personal struggles of the poet/painter Branwell, including a doomed affair with a much older married woman (Helene Surgere) and a long descent into a private hell of drugs and alcoholism.  A watershed moment comes when the sisters' novels are not only published but become extremely popular.  Written under male pseudonyms, there is considerable speculation about the sex of the authors until the secret is revealed. Those familiar with the fate of this talented but often troubled group of siblings will know in advance that the final twenty minutes has its share of premature death scenes (none of the Bronte children lived to age 40).
For the most part, The Bronte Sisters is an understated film, the small gestures and expressive faces of its strong cast often taking the place of the rather sparse dialogue. Director Téchiné keeps his viewers engaged by digging deeply into each of the characters and letting their story tell itself.
Video Quality
[Rating:3.5/5]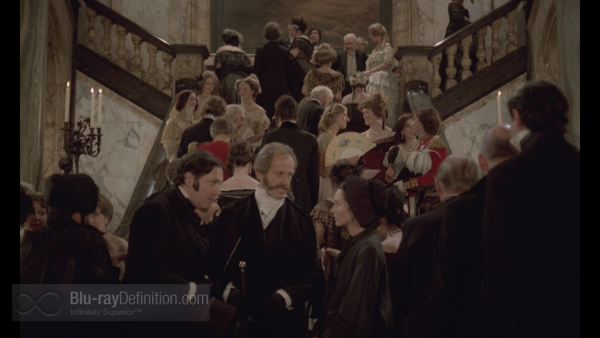 From beginning to end, Bruno Nuytten's cinematography is simply magnificent. There is a feeling for place and character that draws the viewers in and never lets them go.  While not a crisply detailed picture, and there is occasional mild washout and grain, these shortcomings should not keep viewers from enjoying some truly outstanding camera work.
Audio Quality
[Rating:3/5]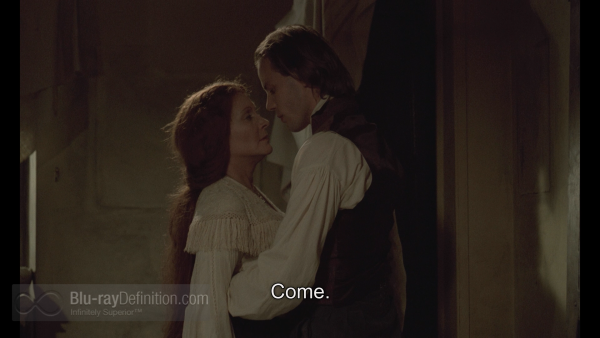 There are two soundtracks, a French LPCM stereo (48 kHz/24-bit) and an English Dolby Digital mono. The former has a better acoustic but remains boxy and flat.  The atmospheric score, composed by Philippe Sarde does a fabulous job in conveying the emotions that are unspoken by the actors.
Supplemental Materials
[Rating:3/5]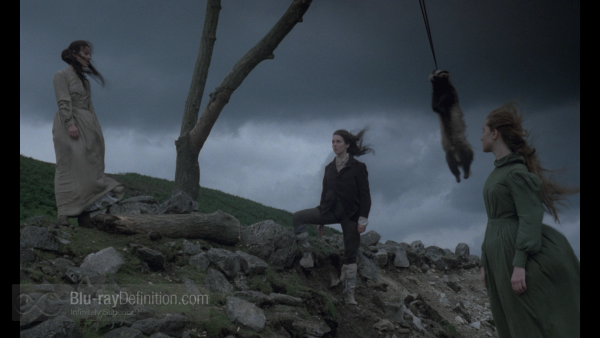 In addition to the original French and 2013 re-release theatrical trailers,
Les fantomes de Haworth (59:57) (French LPCM Stereo 48 kHz/24-bit ): a documentary by Dominique Maillet on the making of this film. It contains interviews with director Téchiné, co-screenwriter Pascal Bonitzer, and others involved in the creative process, including cast member Pascal Greggory.
Original French theatrical trailer (3:23) (French LPCM Stereo 48 kHz/24-bit)
2013 re-release theatrical trailer (1:42) (English LPCM Stereo 48 kHz/24-bit)
The Definitive Word
Overall:
[Rating:4/5]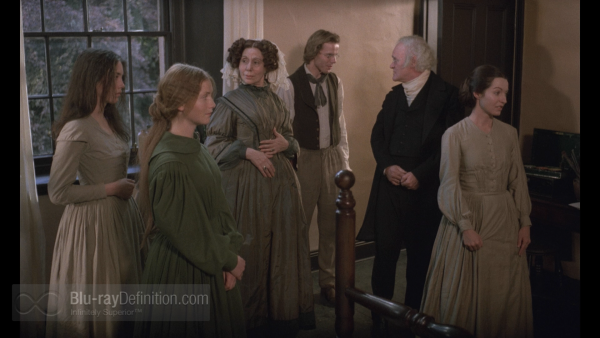 The Bronte Sisters takes an unvarnished look into mid-19th century life for women who were pursuing unconventional careers as writers. While rather little attention is paid to their actual works, we get a penetrating story of the four siblings, told in French. Director Téchiné took what could have been a rather slight story and with a superb cast, cinematography, and score  delivers a masterpiece, marred only by some visual and audio shortcomings, at least when compared to the best current technical standards. Another triumph for the Cohen Film Collection.
 Additional Screen Captures
[amazon-product]B00CG4XKWS[/amazon-product]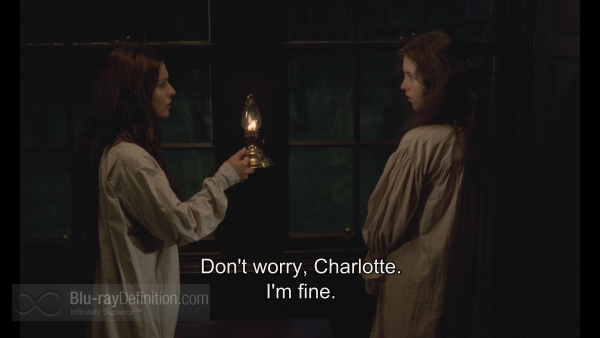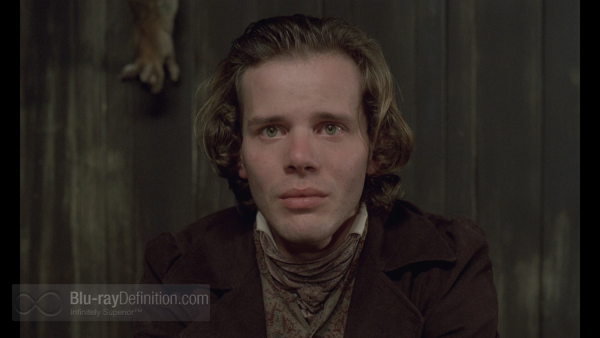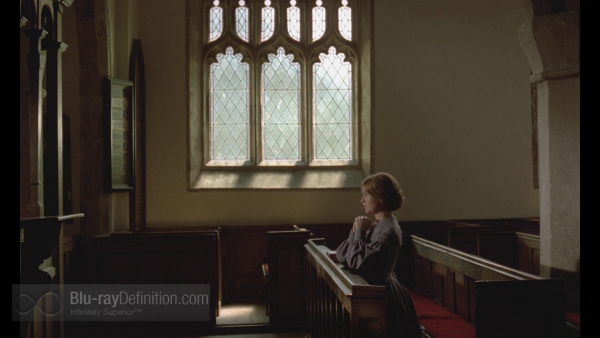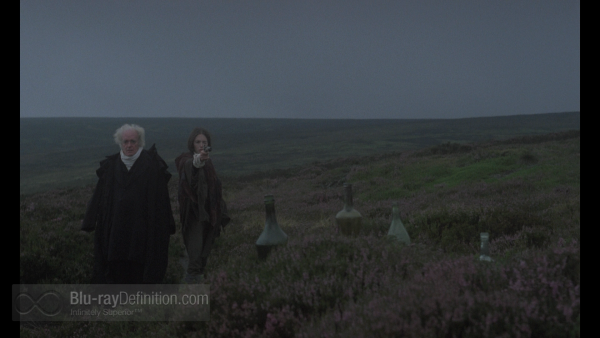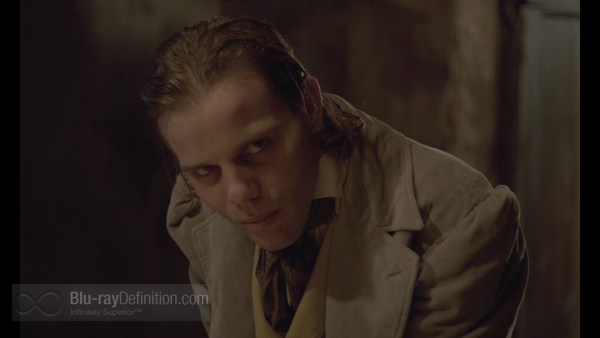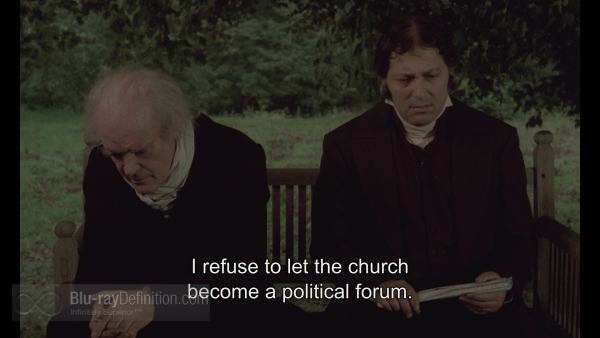 [amazon-product]B00CG4XKWS[/amazon-product]