Mouse-over Cover Art for Details
Click thumbnails for high-resolution 1920X1080p screen captures
(The below TheaterByte screen captures were taken directly from the Blu-ray Disc and losslessly compressed in the PNG format. There should be no loss of picture quality with this format. All screen captures should be regarded only as an approximation of the full capabilities of the Blu-ray format.
The Film
[Rating:4/5]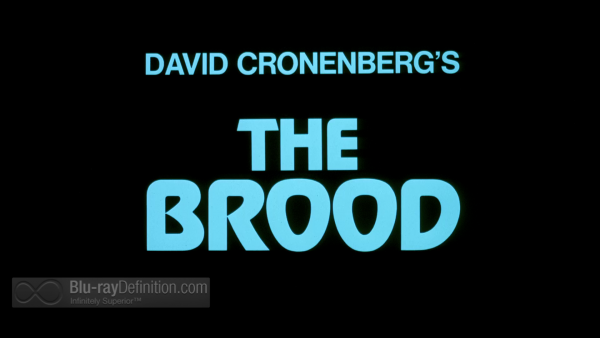 In this early masterpiece from Canadian horror auteur David Cronenberg (Videodrome; Scanners) one can already see his signature style – the visceral horror, the sleek modernity, the angled camera shots – that define his films. Beyond the superficial, the film is also psychologically thrilling and explorative in a way that so many horror films of today (and the era) fail to be. Rather than going simply for the shock factor, Cronenberg always takes us on a journey through the scariest parts of the human psyche, which inevitably leads to a more satisfying horror experience, and then unleashes a visceral wrath just when we are the most vulnerable.
In The Brood, Cronenberg does just that. We are immediately thrown as the film begins in the middle of a therapy session in which a psychologist, Dr. Hal Raglan (Oliver Reed) is belittling a patient, taunting him to release his innermost feelings. The patient's powerful feelings seem to manifest themselves physically as sores all over his body. The cult figure Dr. Raglan and his controversial "Somafree Institute for Psychoplasmics" are at the center of our story, as we discover Frank Carveth (Art Hindle; Invasion of the Body Snatchers) has serious concerns about his ex-wife Nola's (Samantha Eggar) secretive treatment by Dr. Raglan at the center. As Dr. Raglan continues to urge Nola on in her therapy to express her inner rage, mainly toward her ex-husband, strange murders begin occurring around the town. Finally, Frank's daughter is abducted after her teacher is one of the victims of these brutal murders, and it leads him straight to Dr. Raglan's compound and one of the most infamous scenes in horror history plays out.
The Brood succeeds in misdirecting us for the entire film, keeping us guessing for the longest time as to what exactly is going on is this odd world of strange, cult-like psycho-therapy, alleged child abuse, and mysterious brutal murders. It's all done against a nearly sterile backdrop of post-modern architecture, and a detached sense of reality that only Cronenberg could pull off without it feeling contrived. It helps of course that he is assisted by cinematographer Mark Irwin, whom he would use again for his cult classics Scanners and Videodrome.
Video Quality
[Rating:4.5/5]
The Brood was shot on 35mm with Panaflex cameras and has a typical late 70s look about – a little gritty, a bit true to life more so than heavily stylized color-wise. This look is conveyed rather truthfully in this AVC/MPEG-4 encodement from Second Sight with vivid primary colors, strong contrast, and a textured image that only falters on occasion concerning shadowy areas where the black levels sometimes wash out and are often pushed a little to noisiness. Apart from this, overall stability in the image is rather consistent, detail is strong, and it looks film-like.
Audio Quality
[Rating:4/5]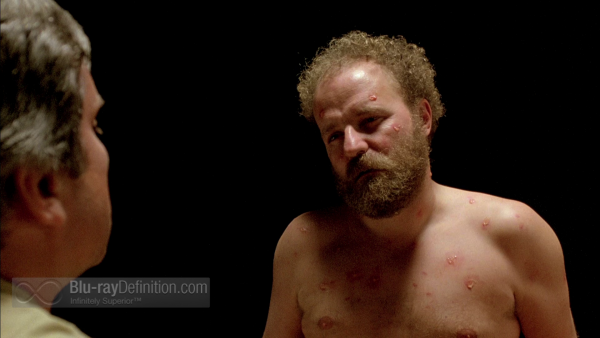 The original monaural soundtrack is supplied in a LPCM 2.0 (48kHz/16-bit) track that is effective conveying the dialogue with little crackle and the slightest bit of hiss.
Supplemental Materials
[Rating:3.5/5]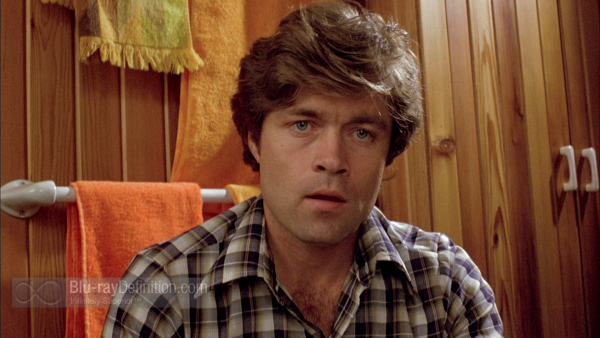 A solid slate of high definition interviews that bring back the cast and crew is included.
The supplements:
Producing The Brood (1.78:1; 1080p/24; 00:11:10) – Art Hindle and Cindy Hinds interviewed by Fangoria editor Chris Alexander
The Look of Rage (1.78:1; 1080p/24; 00:13:33) – Interview with cinematographer Mark Irwin
Meet the Carveths (1.78:1; 1080i/60; 00:19:48) – Interview with producer Pierre David
Character for Cronenberg (1.78:1; 1080i/60; 00:10:24) – Interview with actor Robert A. Silverman
David Cronenberg – The Early Years (1.78:1; 1080p/24; 00:13:16) – Writer/director David Cronenberg discusses how he broke into filmmaking.
The Definitive Word
Overall:
[Rating:4/5]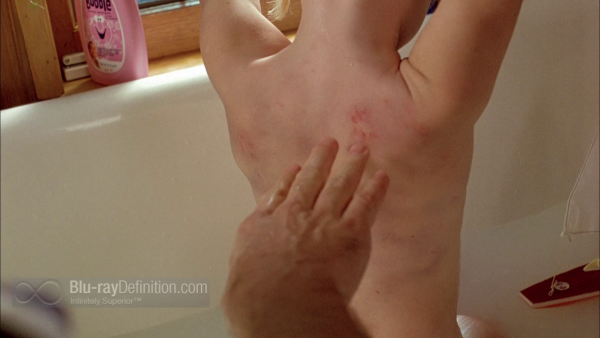 This early Cronenberg horror classic is a must for horror fans. Visceral, psychologically perplexing, and with a truly chilling finale, The Brood is classic through and through. This is what horror should be, as opposed to some of the so-called horror films of today that have completely lost sight of story or psychology, the things that are really scary, and instead just try to shock us with violence (you know who you are).
Additional Screen Captures
[amazon-product region="uk" tracking_id="bluraydefinit-21″]B00CMAPOVQ[/amazon-product]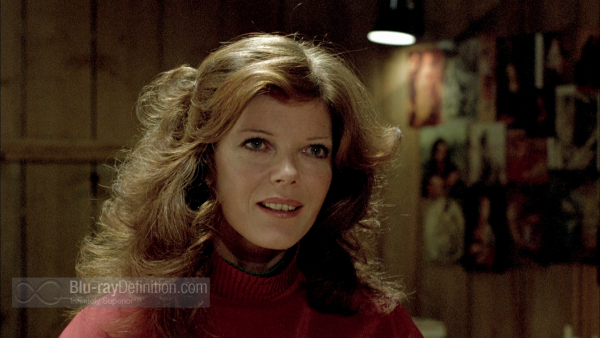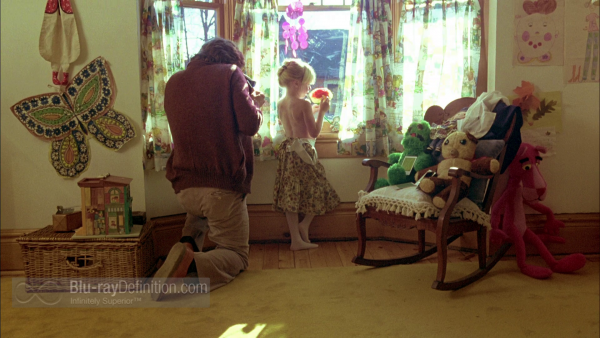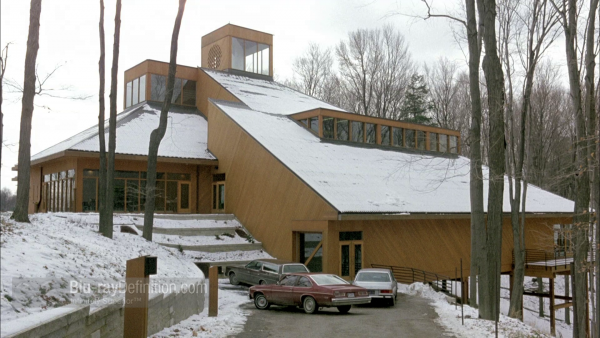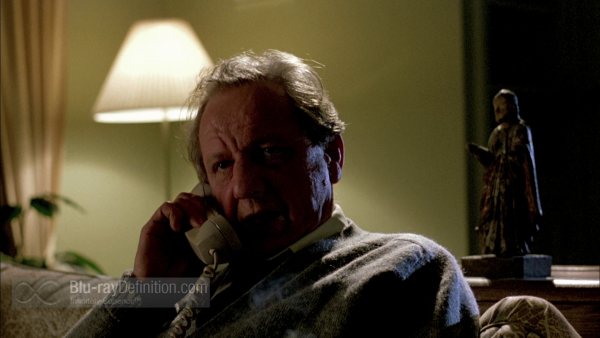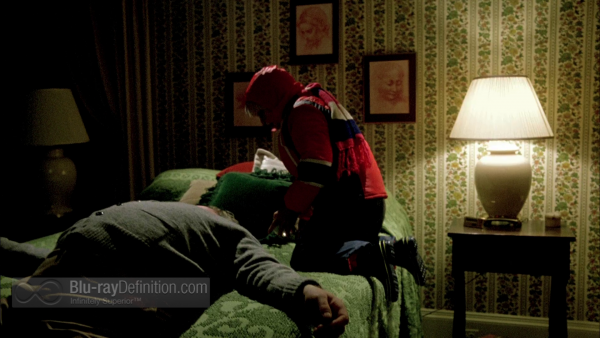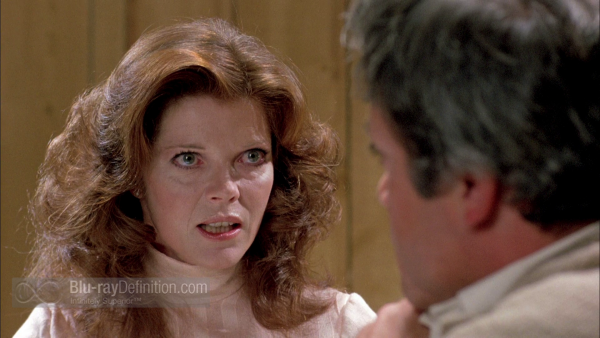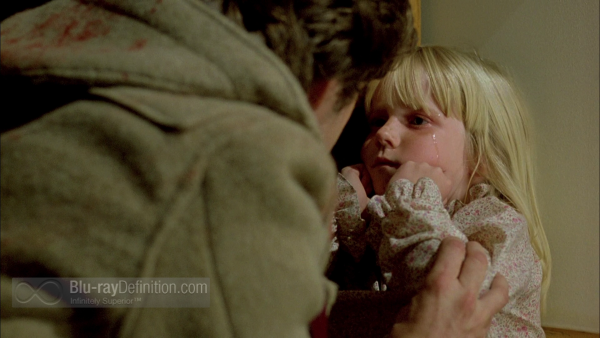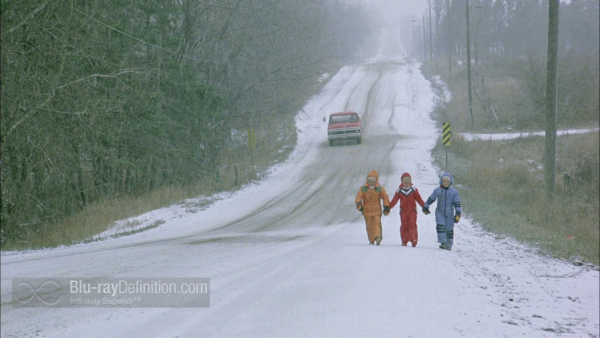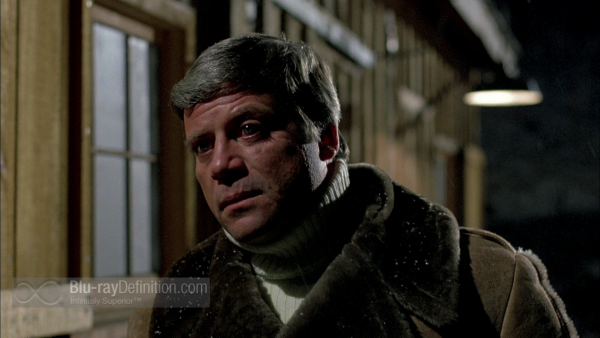 [amazon-product region="uk" tracking_id="bluraydefinit-21″]B00CMAPOVQ[/amazon-product]