– –
The Series
[Rating:5/5]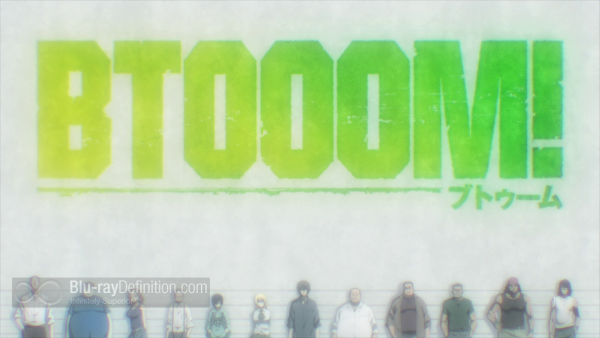 Btoom! was nothing like I expected it to be when I tore it open and slid into the Blu-ray player, and that's a good thing. This anime series is based on the manga series written by Inoue Jun'ya and it is a fantastic piece of work, visually and thematically from beginning to end.
The series takes elements of the series Lost and mixes it with first person shooters for an action-filled, mystery adventure centered around the main character Sakamoto Ryouta. He's an unemployed 22-year-old man who spends his days at home with his divorced mother doing nothing but playing the FPS shooter Btoom!. In fact, he lives out his life online and has become a NEET (Not in Education, Employment, or Training), and is a master Btoom! player, the only Japanese player ranked in the top ten in the world. Of course, his employment status has caused friction between himself and his mother, but he is so caught up with his online life he doesn't care anymore and he has even gone as far as to have an online marriage ceremony with a girl he met in the game, Himiko.
One day Ryouta awakes on a tropical island with no memory if how he got there and nothing but a case of some food and a bag full of bombs. He soon realizes he is meant to play Btoom! for real against live opponents and use the bombs to kill in order to collect enough chips from his dead opponents to leave. Ryouta tries his best not to play along, even trying to make allies, but he is drawn into the game no matter how hard he fights against it. One of the people he meets on the island is a beautiful high school girl afraid of all men. It's Himiko, the same one from the game that he had a virtual marriage to, but she's not letting on that she's the same girl and she's suspicious of him. They form an uneasy alliance with a fellow opponent and fight against all odds, but it will be a struggle to survive. They each have different bomb types and only the original owner can use the bombs, unless they kill the other person and take them away. In this world where it's kill or be killed, can anyone truly be trusted?
Through flashbacks to their lives before arriving on the island (a similar tactic as the one employed on the series Lost) we learn about the lives of the various characters, including Ryouta and Himiko, and some of their nastier opponents, such as one unhinged boy who was arrested for murdering and raping three women. We also begin to learn of a deeper connection between all of the people who have been brought to the island to compete and just why they may have ended up there.
Making Btoom! all the more enjoyable to watch – apart from the nail-biting action sequences and bombastic explosions – is the enticing visual style. More realistic than the kawaii style of many of the series we normally see, the character designs often show the deep crevices in people's faces, beads of sweat and so forth. The backgrounds are lavish as well, with the green forest vegetation, palm trees, and shimmering pools of water.
If you see one anime series for the year, this is the one to see, especially if you like action and drama.
Video Quality
[Rating:4/5]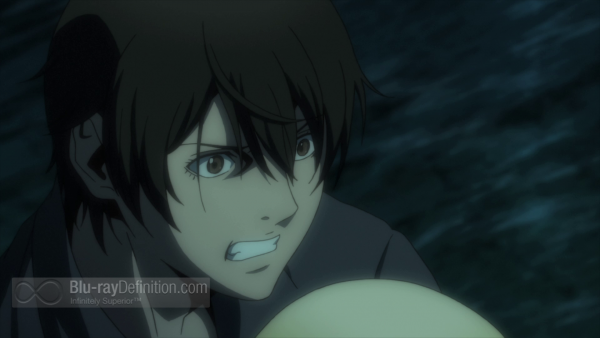 With only a slight bit of softness and some occasional color banding, Btoom!'s digital animation looks really solid in this AVC/MPEG-4 1080p encodement from Sentai Filmworks on Blu-ray. The colors really come alive, the contrast is wide and darker scenes are nicely shaded with little in the way of digital noise to hamper the visual impact.
Audio Quality
[Rating:4.5/5]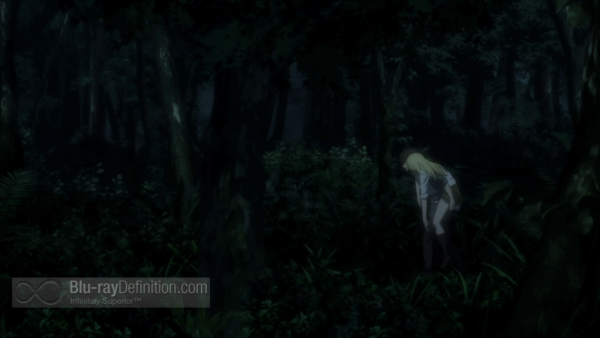 This is one instance where one certainly wishes that the Blu-ray came with a lossless 5.1 mix given the numerous explosions and the atmospheric sounds of the island jungle. Nevertheless, the Japanese and English DTS-HD Master Audio 2.0 Stereo (48kHz/24-bit) options are surprisingly up to the task. If your speakers are up to the task as well, you'll get the benefit of big, deep explosive sound, a very wide dynamic range, and crystal clear dialogue.
Supplemental Materials
[Rating:2.5/5]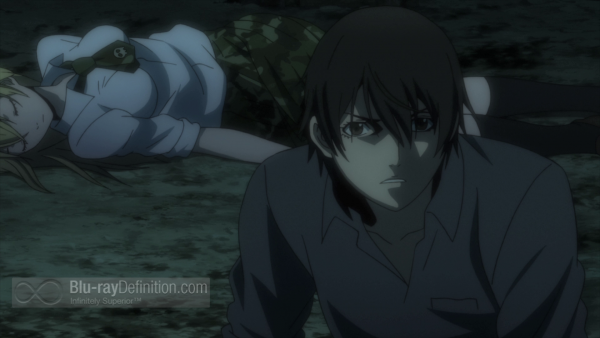 We get the typical clean animations and promos plus two "digests" that summarize the events of the series. If nothing more, they offer up more opportunities to view the stunning animation of the series.
The supplements:
Clean Opening Animation
Clean Closing Animation
Btoom! Digest 1 (1.78:1; 1080p/24; 00:02:17)
Btoom! Digest 2 (1.78:1; 1080p/24; 00:02:17)
Japanese Promos (1.78:1; 1080p/24; 00:01:06)
Japanese TV Spots (1.78:1; 1080p/24; 00:01:21)
Sentai Filmworks Trailers
Disc Credits
The Definitive Word
Overall:
[Rating:4.5/5]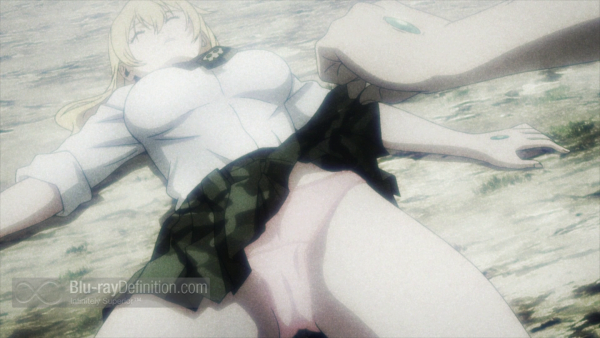 A suspenseful anime series with elements of mystery and sci-fi, Btoom! blends Lost with video game action and breathtaking visuals for an addictive thrill ride. You'll be hooked from the first episode and won't want to stop watching, even when you reach the final episode.
Additional Screen Captures
[amazon-product]B00EZ228VS[/amazon-product]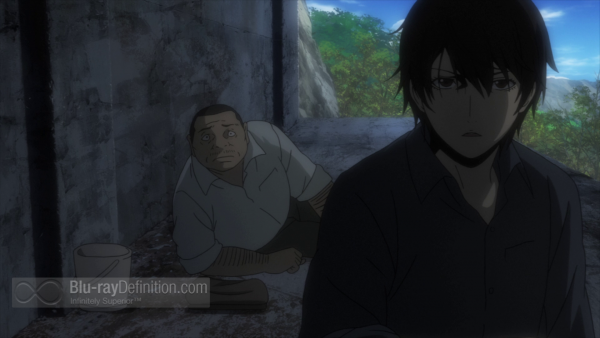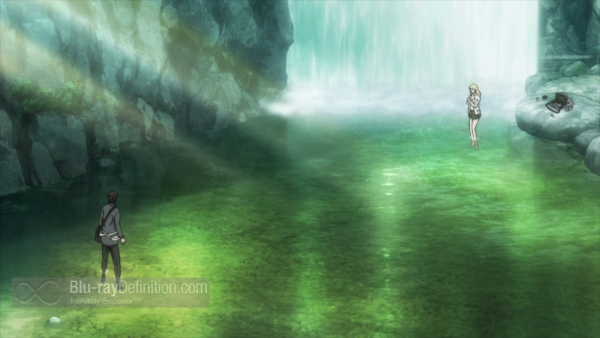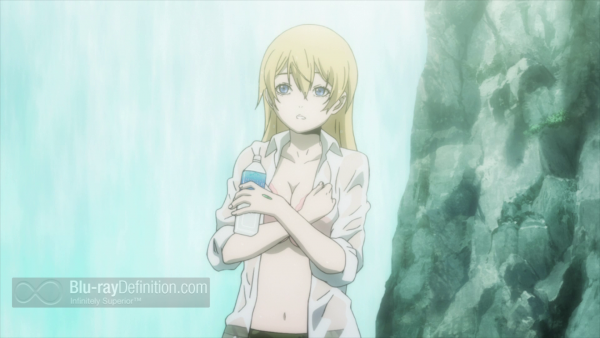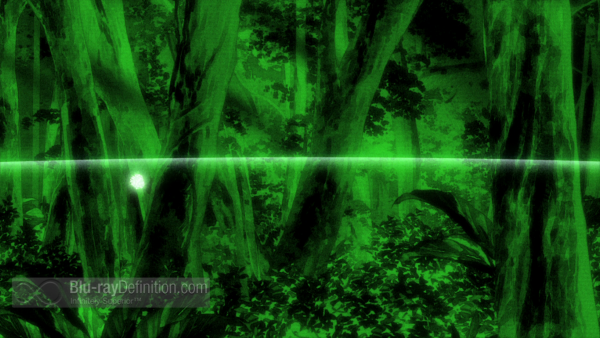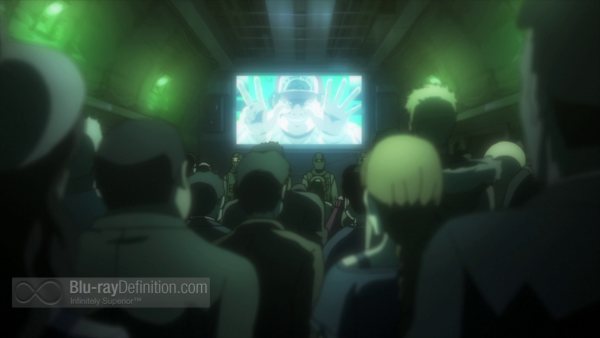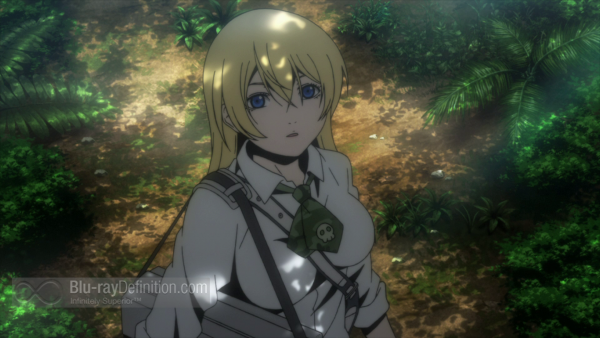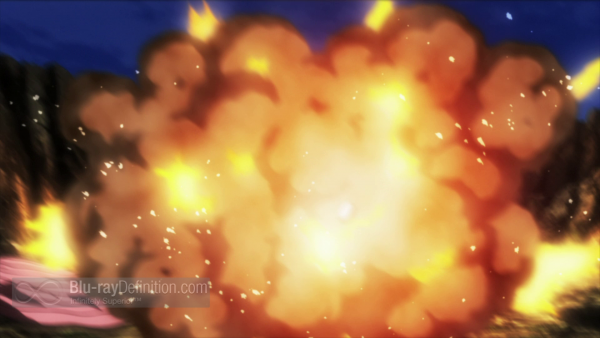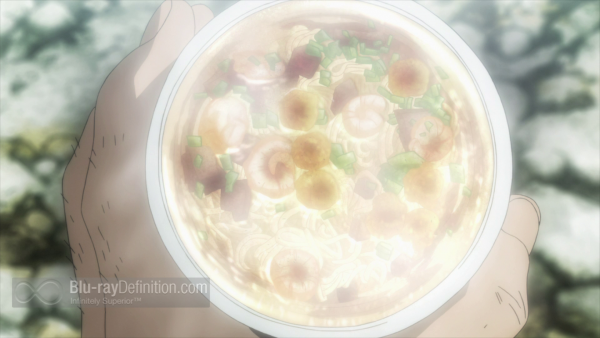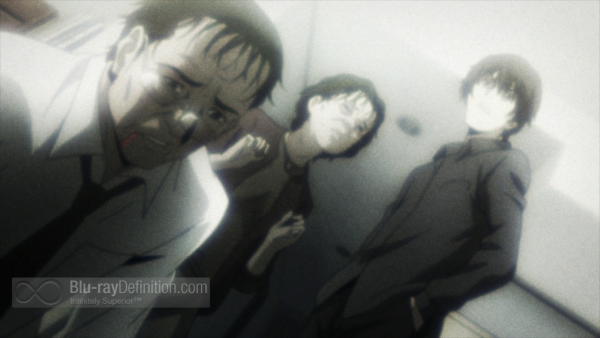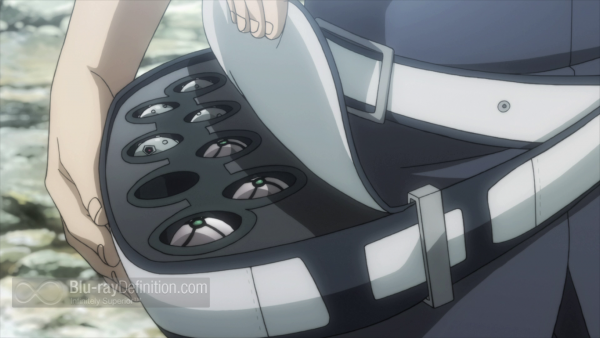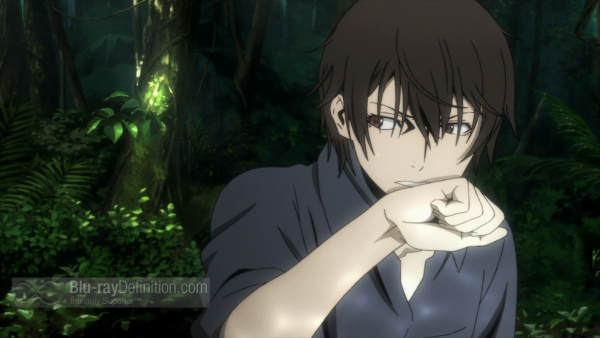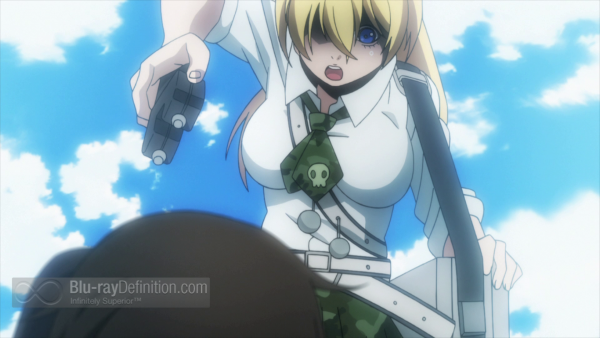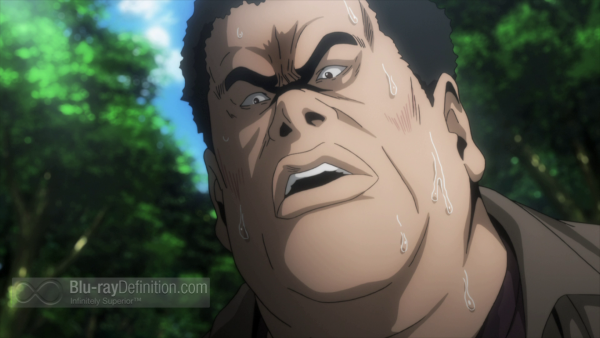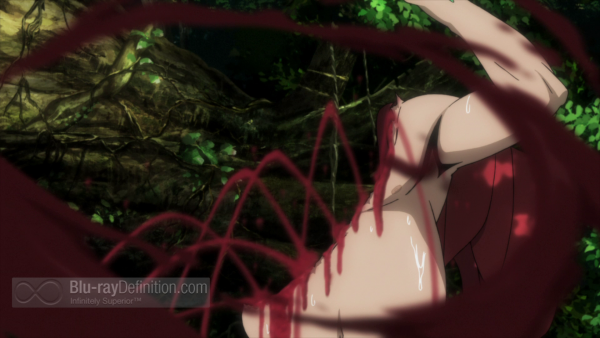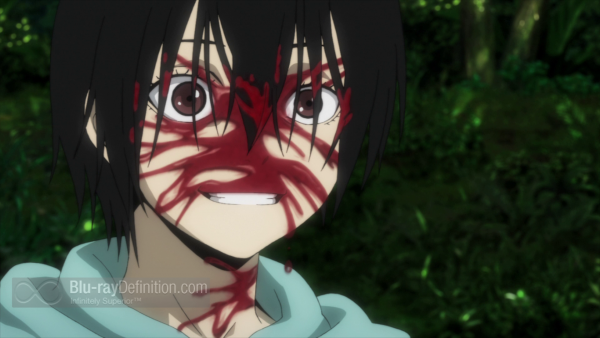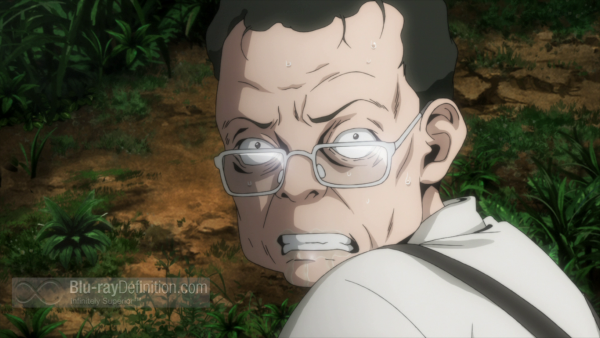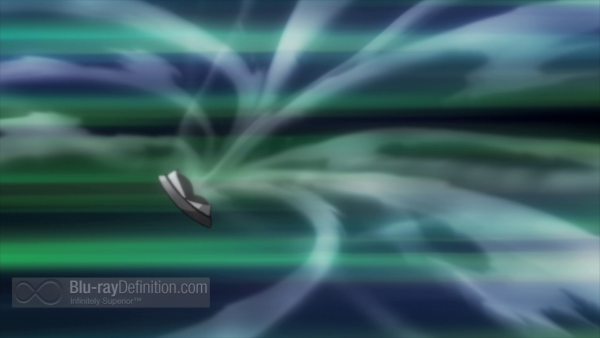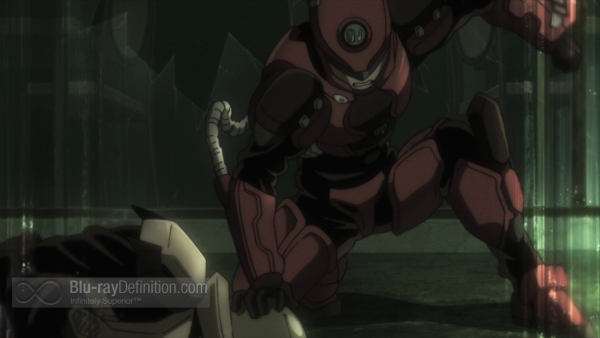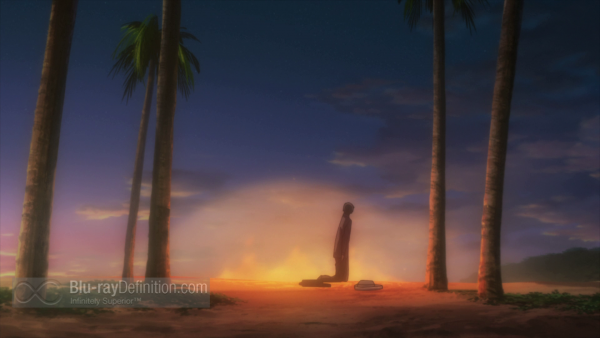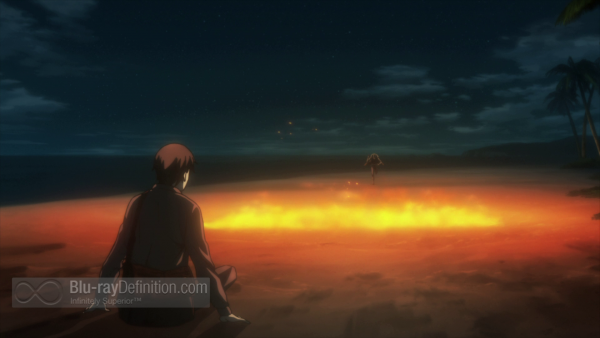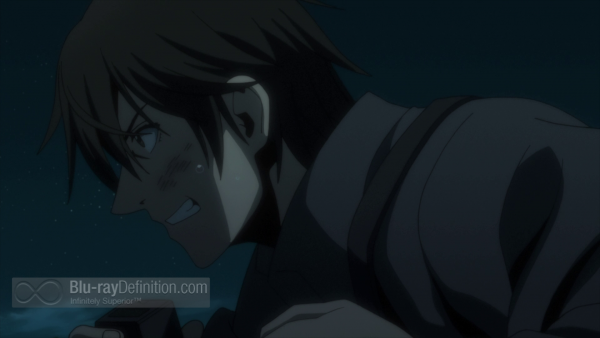 [amazon-product]B00EZ228VS[/amazon-product]