–
The Film
[Rating:2.5/5]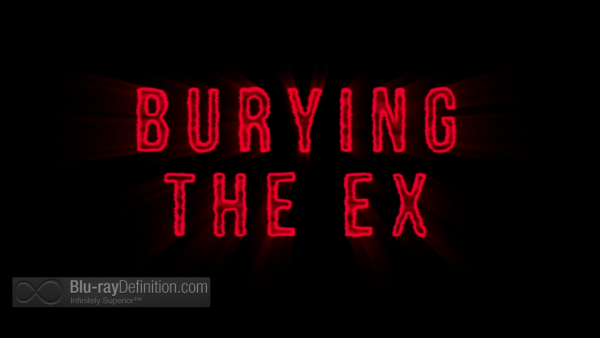 Anton Yelchin, Alexandra Daddario, and Ashley Greene star in Joe Dante's Burying the Ex. Max (Anton Yelchin) is a laid back kind of guy that works at a Halloween supply store. He has dreams of opening his very own monster shop but his highly controlling eco-friendly girlfriend, Evelyn (Ashley Greene), won't let him and doesn't respect him. Yeah, Max is one of those guys that we call "door mats." Evelyn is beautiful, successful, and has her life together even though they live together. She's the take charge, authoritarian kind of significant other while Max is content to chill on the couch and watch horror movies.
One day while working at the Halloween shop Max gets an unexpected delivery consisting of a weird looking satanic statue granting the possessor of it special power. Yeah, it's pretty weird, but Max dismisses it. Later on while he and Evelyn walk down the street to grab some ice cream they venture into a new shop that is owned and operated by the lovely Olivia (Alexandra Daddario). Evelyn has a few choice words for Olivia and Max and things get awkward.
Max realizes that he has to break up from Evelyn and her controlling and manipulative ways but when a freak accident kills Evelyn he's, for the most part, off the hook. Now that Max is single and ready to mingle he and Olivia make time to spend together and things start working out well for them that is until Evelyn returns from the grave to claim Max for all of eternity.
Burying the Ex is goofball fun. Joe Dante is back making feature films and he's crafted an average film, with some cool horror set pieces. The story however, is very clichéd, and the ending borrows heavily from films such as Shaun of the Dead. I kind of shook my head at that one. Ashley, Alexandra, and Anton work well together and they seemed to have had lots of fun but I wished the material itself were stronger. The film was shot all over Hollywood and Los Angeles, so the locals will recognize some of their familiar stomping grounds.
Burying the Film is harmless entertainment and you may get a chuckle or two out of it but it does have its place in the horror-comedy sub-genre. I gave the film an overall 2 1/2 stars but not because it was horrible or unwatchable. Its got its moments, it's not a "good" film, but I was entertained by it. I hope that makes sense.

Video Quality
[Rating:4.5/5]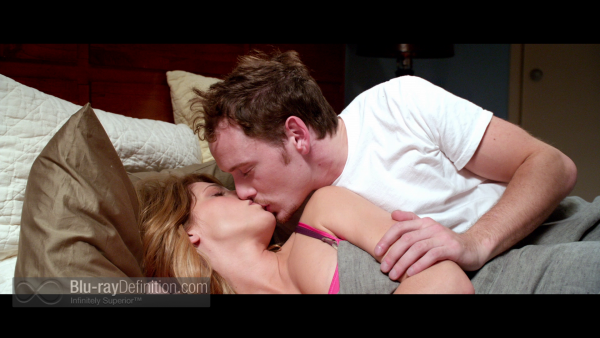 Burying the Ex is presented in 2.40:1. It was most certainly shot through a digital workflow and it looks great. Flesh tones appear nice and natural until one of our characters becomes "unnatural." The color palette is big and bold especially in the scenes taking place inside Max's newly renovated "green" apartment. There are several scenes that take place at night and in cemeteries and those look great. I did not detect any instances of crush or compression. Sharpness and contrast levels also remain steady. I did not detect any post-production tinkering either.

Audio Quality
[Rating:5/5]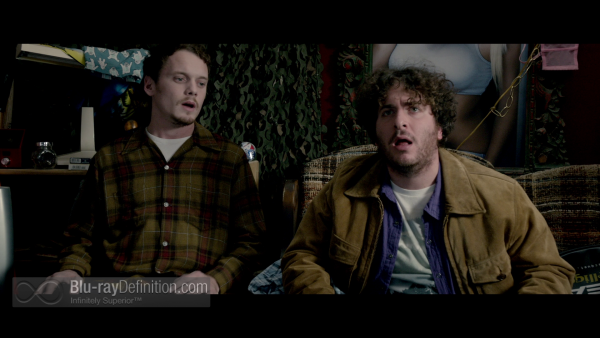 Burying the Ex is presented in DTS-HD Master Audio 5.1 (48kHz/16-bit). This is a great track that showcases the lossless audio format. Dialogue is crystal clear, as are the scenes of horror action and gore. The rear channels handle ambience, objects, and people being thrown about back there. The LFE channel comes in and adds some subtle low-end bass to the sinister happenings, as does the scene that takes place at the Goth nightclub featured.

Supplemental Materials
[Rating:0/5]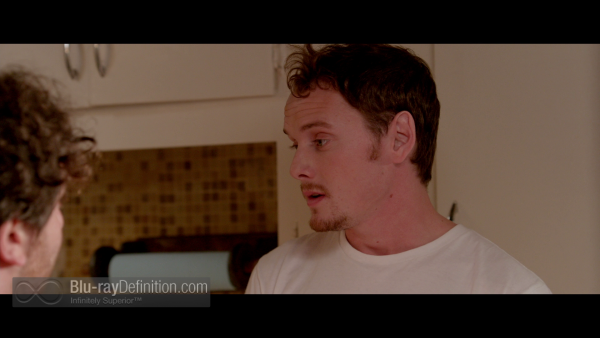 There are no special features on this Blu-ray to speak of.

The Definitive Word
Overall: 
[Rating:2.5/5]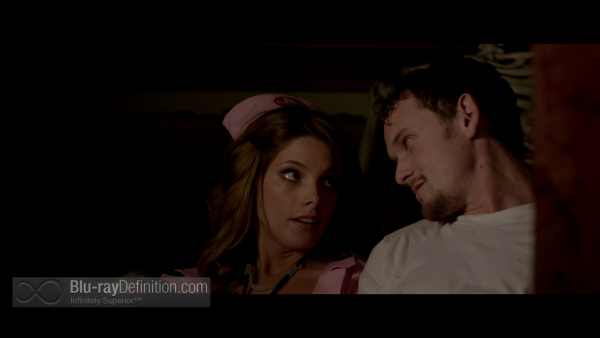 Burying the Ex is cheesy disposable entertainment and it works for the most part. Our female leads are lovely to look at and it's great to see Joe Dante back in the feature film director's chair. Too bad the material isn't stronger. Please keep in mind that Burying the Ex is ONLY available at your local Best Buy retailer. It will be available everywhere else October 26, 2015. Burying the Ex is worth a rental.

Additional Screen Captures