– –
The Series
[Rating:3.5/5]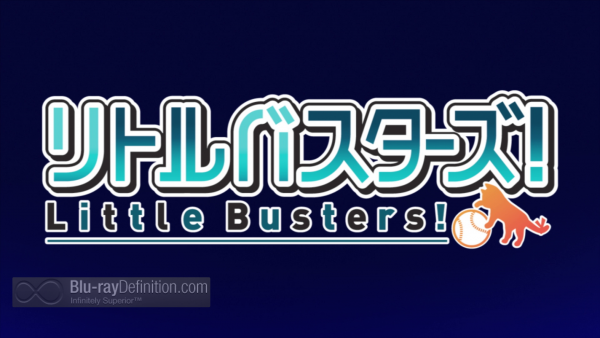 Little Busters! (リトルバスターズ!) is an anime series based on a visual novel. I'll admit upfront that this sub-genre of anime tends to be one of my least favorite mostly because it seems difficult to adapt the non-linear gameplay of the visual novel format to an anime series that requires some formal storytelling. Little Busters! is no exception to this rule, regrettably.
The game is a romance visual novel, and the anime sort of captures that, but not quite. Set in high school, the series concerns itself with a group friends from childhood who want to hold onto their youth as long as possible before they have to move on, some of them in their final year and readying to graduate. The de facto leader of the group seems to be the charismatic Kyouske, a senior, who decides to bring them all together to form a casual hardball team. Unfortunately, the creators of the anime series don't settle on Kyouske as their protagonist, but rather the rather bland Riki, who seems almost too young to even be in high school and doesn't have much of a personality at all. The other core members of the group are Rin, Kyouske's younger sister, a shy girl who has trouble speaking to other people, especially other girls, and is obsessed with cats. Then there are Riki's roommate Masato who is obsessed with his muscles and working out, and Kengo, a skilled kendo martial artist who speaks in idioms. Kyouske assigns Riki the task of finding more members for their baseball club, dubbed the "Little Busters", so that they have enough members for a team. Through his searches, they meet a varied and eccentric array of girls from their school who all join the Little Busters, including the happy-go-lucky Komari, the prankster Haruka, the foreign student Kudryavka who's part-Japanese and has a slight understanding of English, the elegant, and nearly perfect at everything Yuiko, whom everyone looks up to, and the quiet and retiring Mio who always carries a parasol.
In this second collection (the second half of the first season), the series expands. Riki learns about Mio's missing shadow and her alternate personality, Midori. Plus, the shocking truth about Haruka's family history and her battle's with the head of the school disciplinary committee, Kanata, come to light. We also get a story arc with the irresistibly cute Kudryavka, whose mother comes into the picture and turns out to be a national hero in her homeland.
I felt the first half of this series was uneven at best, but this second half of the collection works to smooth over many of the rough edges and answer a lot of the questions, especially why Haruka and Kanata look so similar. Riki is still a very non-distinct and ineffectual lead character with little charisma, but the strength of the story arcs help to shift focus away from him and prop up the series.
Video Quality
[Rating:4/5]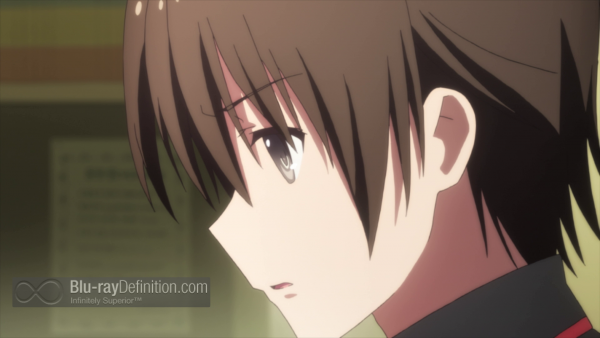 Collection Two of Little Busters! Season One comes to Blu-ray with the same AVC/MPEG-4 1080p encodement. It looks just as good as its first half, with rich color reproduction and a reasonable amount of detail apparent in the line art. Some slight banding can be still be spotted in the color fills and there's a soft look to the overall image, but it isn't too much of a distraction from what is an otherwise strong transfer.
Audio Quality
[Rating:4/5]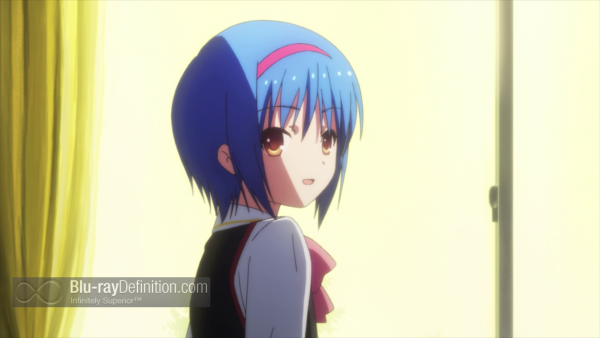 Little Busters! Season One – Collection Two also has Japanese and English lossless soundtracks in DTS-HD Master Audio 2.0 (48kHz/24-bit). They both convey the dialogue well and provide wide stereo imaging. The musical score, which consists of a lot of upbeat piano-based tunes, comes across well, with good dynamics and a natural sound.
Supplemental Materials
[Rating:1.5/5]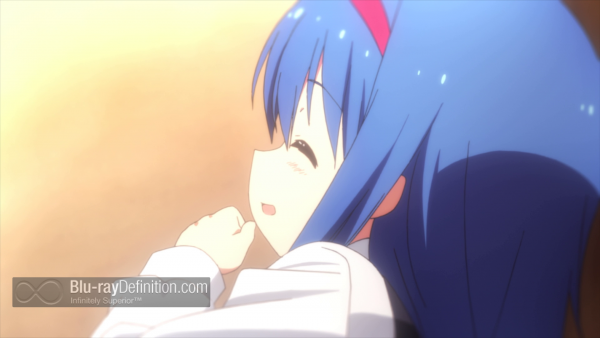 We get just a little bit more in the way of promotional materials for the series on this second half of the release.
The supplements:
Japanese Promo (1.78:1 1080p/24; 00:01:39)
Japanese TV Promos (1.78:1; 1080p24; 00:02:50)
Japanese BD Promos (1.78:1; 1080p/24; 00:02:16)
Clean Opening Animation
Clean Closing Animation
Sentai Filmworks Trailers
Disc Credits
The Definitive Word
Overall:
[Rating:3.5/5]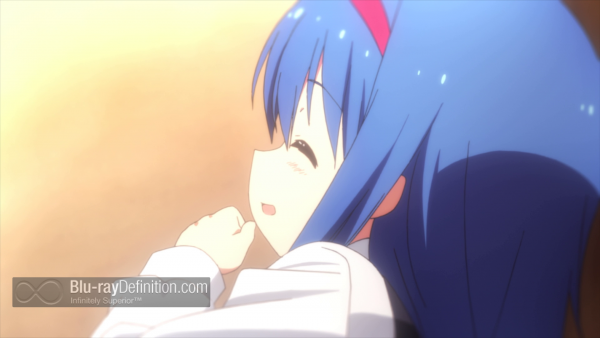 I was disappointed after viewing the first half of Little Busters!, but I have come around just a little bit with a second half to the series that has helped to bring some of the characters a little more into focus. The series is still a bit uneven with an uncharismatic lead character and character designs that bleed together into a monolith, but there have been worse.
Additional Screen Captures
[amazon-product]B00HQI72UK[/amazon-product]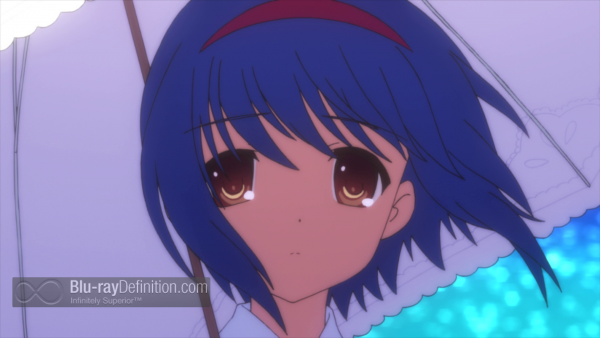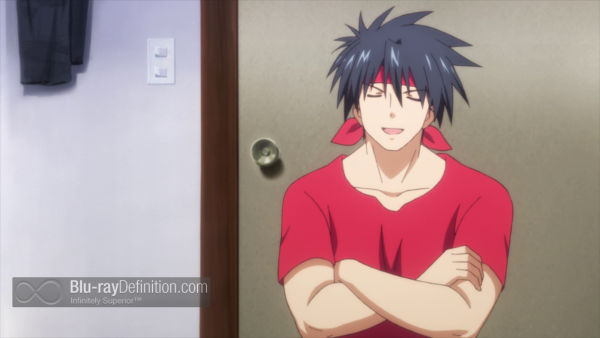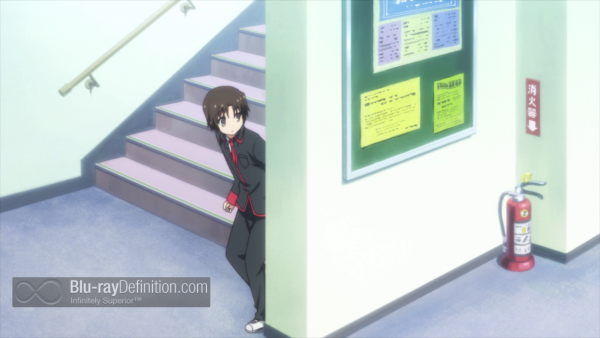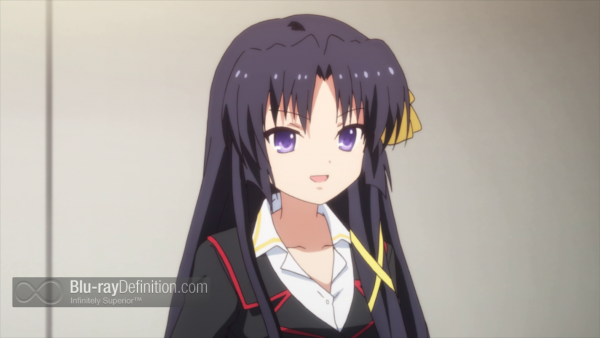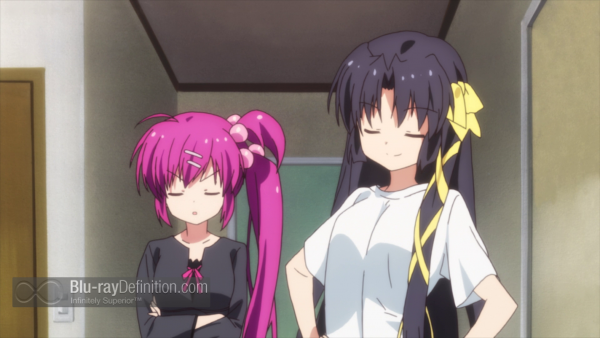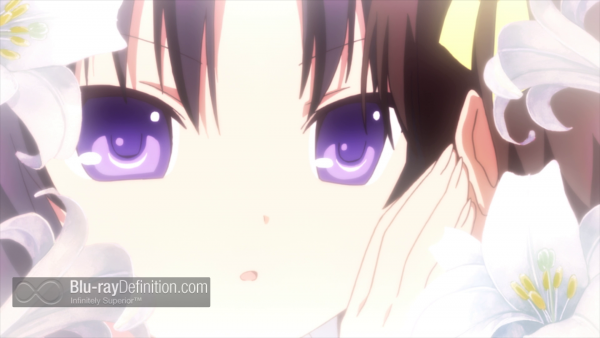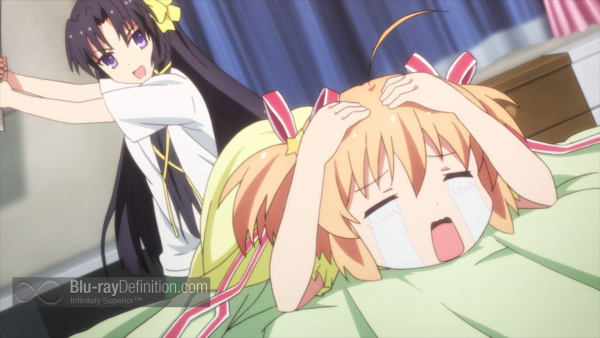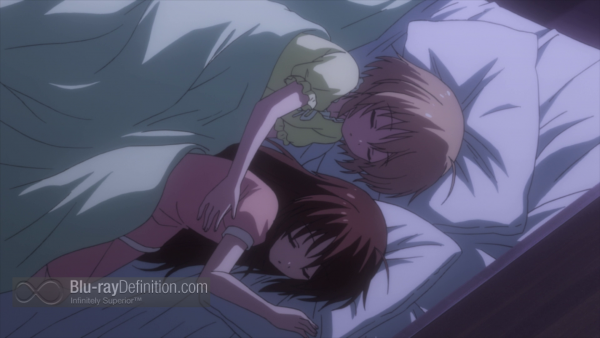 [amazon-product]B00HQI72UK[/amazon-product]