– –
The Film
[Rating:4/5]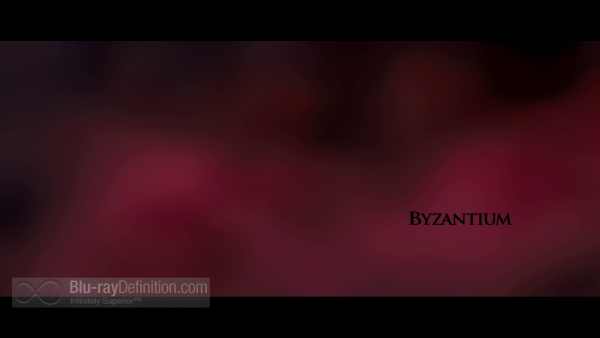 Vampires continue to be hot at the moment and who better to direct a film about them than the man responsible for directing Interview with the Vampire, Neil Jordan. Keeping true to the glamour of that film from nearly 20-years ago, Byzantium is another lavishly filmed effort that is beautiful to watch, but it avoids the melodrama of Twilight, so don't even bother lumping it in with that material that makes tweens swoon. That's where similarities end, however. The preening, almost campiness , and Gothic sets of Interview are forgone in favor of a more serious and complex tone.
Mother Clara (Gemma Arterton; Hansel & Gretel: Witch Hunters) and daughter Eleanor (Saoirse Ronan) have been running for over two-hundred years. Clara has scraped out a living for the two of them doing what she knows best, using her street smarts – and her body. Lately, however, Eleanor has been growing weary of the lifestyle her mother has made for them, and of her mother's manners in general. We slowly learn why and more about their pasts as the movie progresses.  Clara was a poor girl abducted by a high ranking military officer and turned into a prostitute for his own prurient purposes. Flash forward a few years, and Clara gives birth to Eleanor at the "ripe" age of 13. Unable to keep her newborn in the brothel, she spirits her away to a nearby orphanage and leaves her on their doorstep with a letter.
Flashing forward to the present, Clara and Eleanor are still together and on the run, Why? Well, that explanation continues to come as their story is told through Eleanor's own recounting of her life story. Eleanor is now a teenager – a 200-year-old teenager. In accordance with her two centuries of experience, she's pensive, thoughtful, but still at odds with her mother. It's a division that persists from a lifetime of being together, more so than your usual mother-daughter dynamic. Their lives are about to change drastically. Fresh into a new coastal town in the UK after fleeing someone in pursuit of them, Clara gets to work at a local carnival turning tricks to make money. She conveniently meets Noel (Daniel Mays), a simple man who is less interested in sex and more in human contact after his mother has just died. After he breaks down into tears and spills that he owns an empty boarding house, Clara immediately works her influence over him and finds a place to stay, the Byzantium. She's soon convinced the pushover to allow her to run a brothel out of the place. Eleanor, meanwhile, has joined a writing class as part of their plan to keep up the deception. So fed up with keeping up the rouse and her mother's behavior, she takes a straightforward writing assignment meant to be a description of herself, and instead writes an elaborate and truthful biography describing her centuries-long saga, that she and her mother are vampires, and how they must survive on human blood. Though impressed by her writing skills, her instructors immediately feel the essay is a cry for help and begin to investigate. Clara goes into clean up mode, which means some people have to die, but that is when the mother and daughter come face to face with a past that finally catches up to them.
Devoid of the trappings of most vampire "sagas", Byzantium skips most of the things you think you know about vampires. There's no "glamoring", there are no fangs, elaborate costumes and luxuriant Gothic mansions. No one turns into a bat. No, instead, Clara and Eleanor are human in every way, they don't even appear to posses any sort of superhuman strength. They carry with them all the idiosyncrasies, anxieties and flaws of typical humans. That very much grounds Byzantium in the real world and makes the film work. Placed against a visually enticing backdrop that evokes the mood and atmosphere of all of the vampire films we have seen over the years without any obvious visual queues, it becomes one of the better, more interesting films in the genre in a long while.
Video Quality
[Rating:4/5]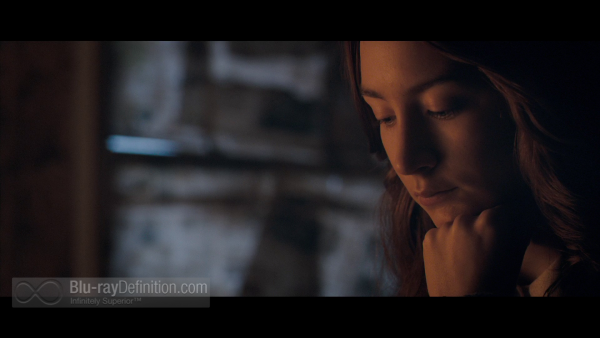 Byzantium was shot in high definition on the Arri Alexa Plus and comes to Blu-ray with an AVC/MPEG-4 1080p encodement that still looks film-like despite being an HD production. The video noise looks organic rather than harsh, but there are some inherent digital anomalies that can be spotted, such as some banding and a little posterization.
Audio Quality
[Rating:4/5]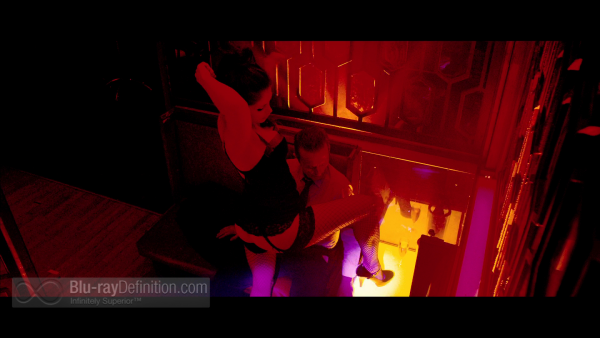 The English DTS-HD Master Audio 5.1 (48kHz/16-bit) soundtrack isn't quite as atmospheric as one would like a film like this to be, but it is effective nonetheless. There are moments when the surrounds do come alive and engulf you in the score and foley effects, but there are also lulls of dryness and front-heaviness. Despite this, the dialogue is clean and dynamic range doesn't sound constrained at all.
Supplemental Materials
[Rating:2/5]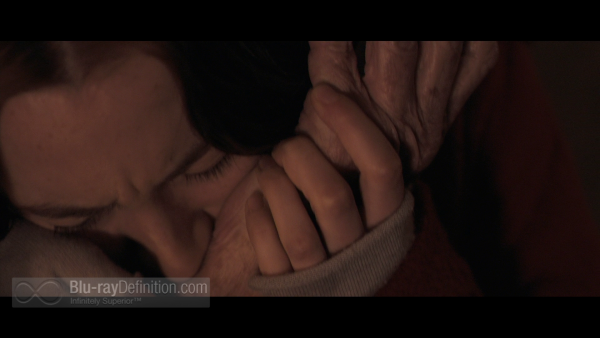 There are over an hour's worth of interviews with nearly everybody associated with the film and the original theatrical trailer included as on disc extras.
The supplements:
Interviews (1.78:1; SD; 01:16:34):

Neil Jordan
Gemma Atterton
Sam Riley
Caleb Landry Jones
Moira Buffini (Writer)
Stephen Woolley (Producer)
Alan Moloney (Producer)
Sean Bobbitt (Cinematographer)
Donal O'Farrell (Stunt Coordinator)
Simon Eliot (Production Designer)
Lynn Johnston (Key Makeup Artist)

Trailer (2.35:1; 1080p/24)
The Definitive Word
Overall:
[Rating:4/5]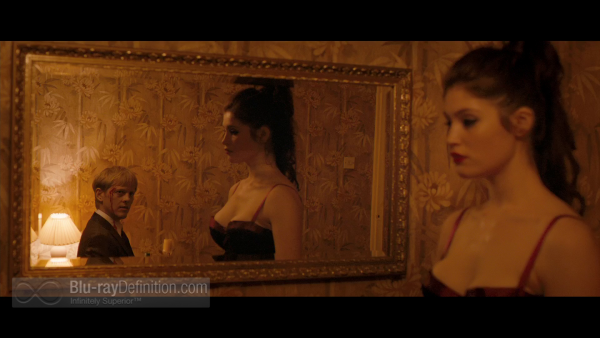 A beautifully filmed and evocative piece of horror, Byzantium, from Interview with the Vampire director Neil Jordan, is leaps and bounds above any Twilight film, grounded in reality, but still otherworldly.
Additional Screen Captures
[amazon-product]B00DPUB59W[/amazon-product]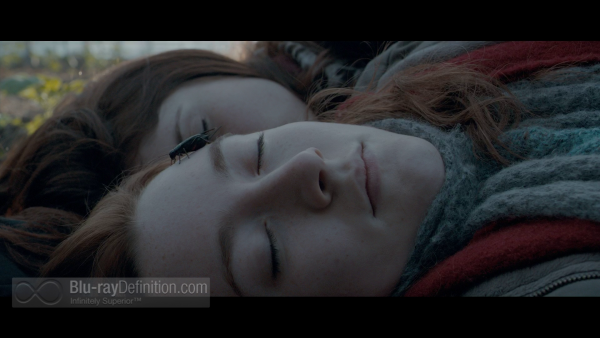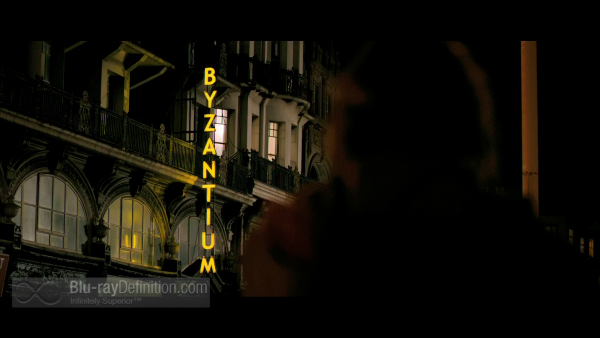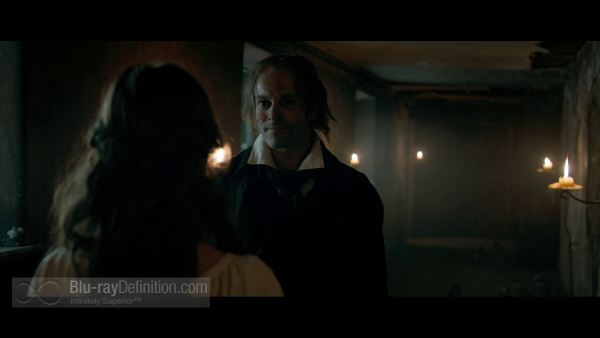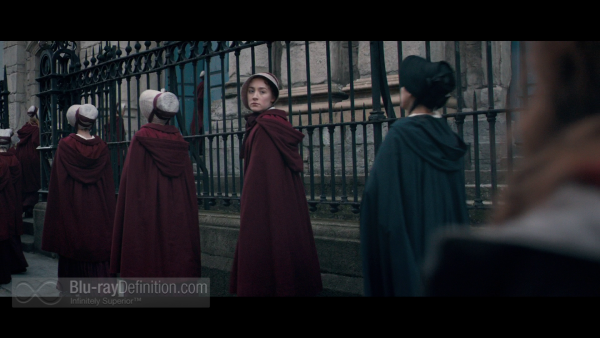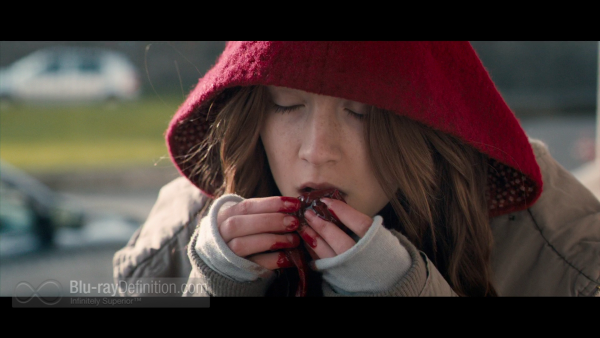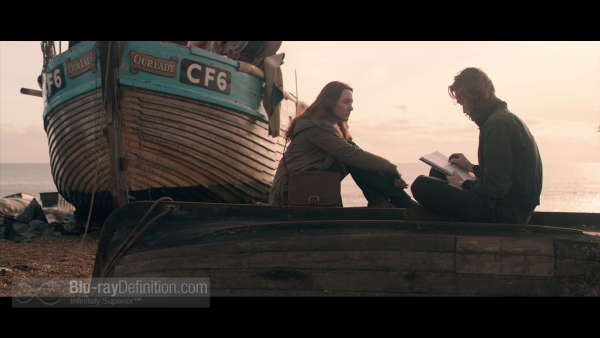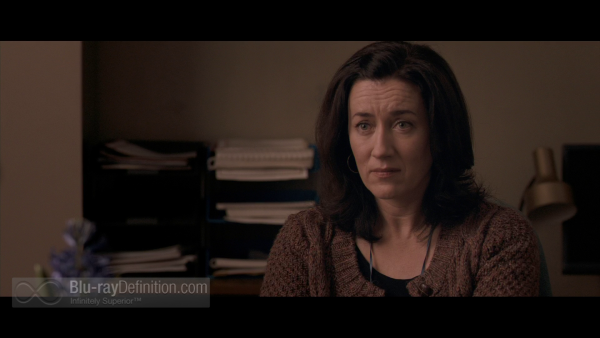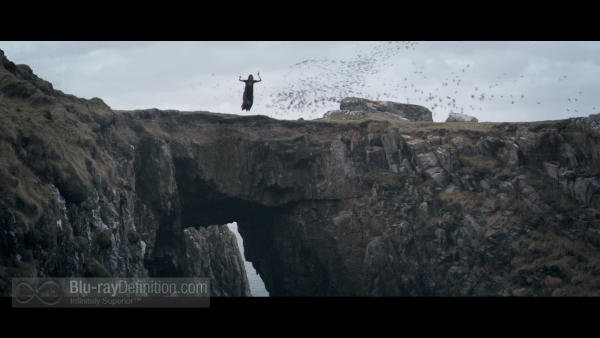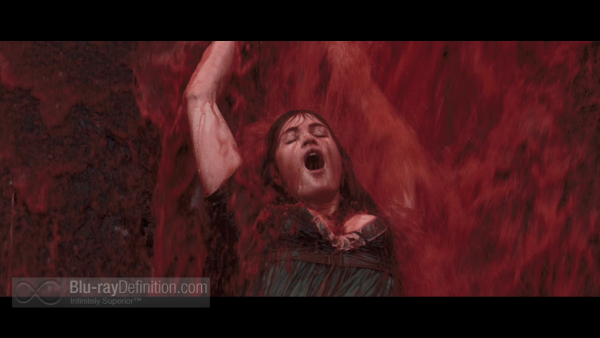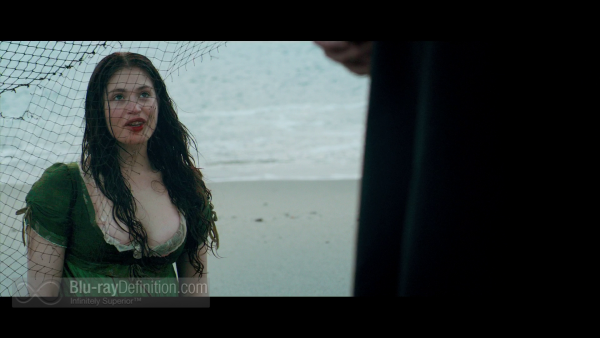 [amazon-product]B00DPUB59W[/amazon-product]