–
The Film
[Rating:5/5]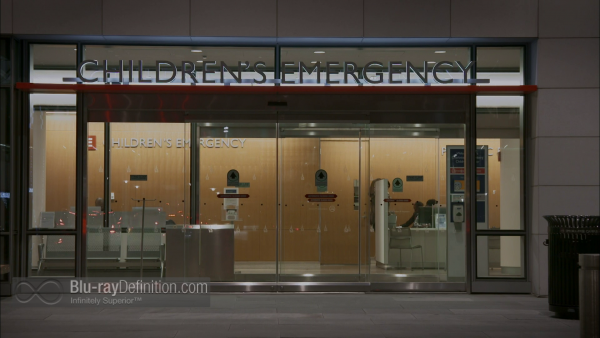 If you can make it through Barak Goodman's six-hour, three-part documentary film Cancer: The Emperor of All Maladies without tears coming to your eyes, then I suggest you go find the yellow brick road in search for a heart, and perhaps ask the Wizard of Oz for a cure to cancer while you're at it. Based on the Pulitzer Prize-winning book by Siddartha Mukherjee, the three parts of Cancer tell the story of the disease, from the very first known mention of it in an early Egyptian scroll, to the present day. Encompassing not only centuries of the human struggle to find a cure, but weaving in the personal modern day stories of people personally affected by the disease, like a 17-month-old baby girl with leukemia, or a middle-aged man with skin cancer. The film is a powerful and heartening look at the ongoing fight, the missteps, hope and hopelessness cancer has wrought throughout the centuries.
Produced by Ken Burns, the documentary is very much a Barak Goodman work, having a more personal feel than the works of Burns. It does not often portray the medical community in the kindest of light,  revealing the ethical dilemma and grey areas between torturing a patient, children even, in the name of finding the "magic bullet" cure, and doing what is best for them.
That said, the mini-series does end on a more optimistic note, after having laid out the various branches of exploration for an ultimate cure, be it in genetics, prevention, chemotherapy, or immunotherapy. The latest research into the latter has so far shown great promise, but has the centuries have gone by, there have been many false starts, billions of dollars wasted, and many lives lost on promising treatments that proved infective.
For anyone whose life has been touched by cancer (my own cousin is a breast cancer survivor), this film is a must. Even if you haven't been personally affected by this "emperor of all maladies" this documentary will be a moving eye opener.
Video Quality
[Rating:4/5]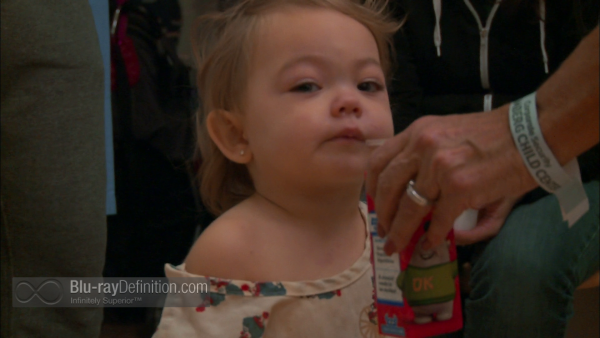 Cancer: The Emperor of Maladies is given an AVC 1080i/60 encodement on Blu-ray from PBS. The picture is as good as can be expected for a documentary, especially given the mixture of archival footage plus newer footage and interview segments. Some very mild motion artifacts can be spotted, but other than that, it is as clean as can be except where the older film, photo, and video sources do not allow for it.
Audio Quality
[Rating:3.5/5]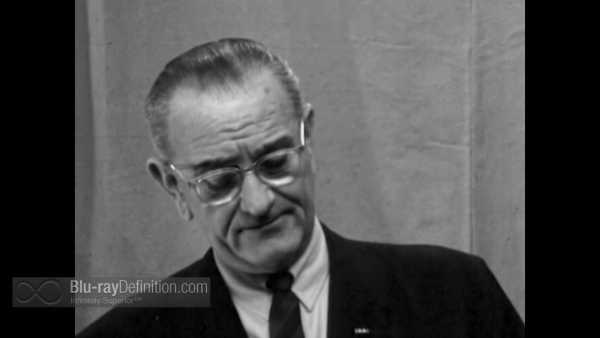 The documentary gets a stereo mix offered up on Blu-ray by PBS in a lossless DTS-HD Master Audio 2.0 (48kHz/16-bit) encodement. This stereo mix is perfectly adequate for this documentary materials, conveying clean narration and interview dialogue, with mild stereo separation of the score and other ambient effects. There is also a lossless Descriptive Audio track included.
Supplemental Materials
[Rating:2.5/5]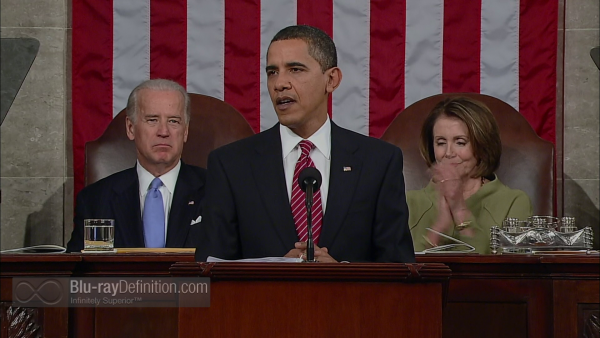 Interview with the Filmmakers (1.78:1; 1080i/60; 00:02:00)
Additional Scenes:

Caitlin's Story (1.78:1; 1080p/24; 00:23:36)
Terri's Story (1.78:1; 1080p/24; 00:19:43)
The Definitive Word
Overall:
[Rating:4/5]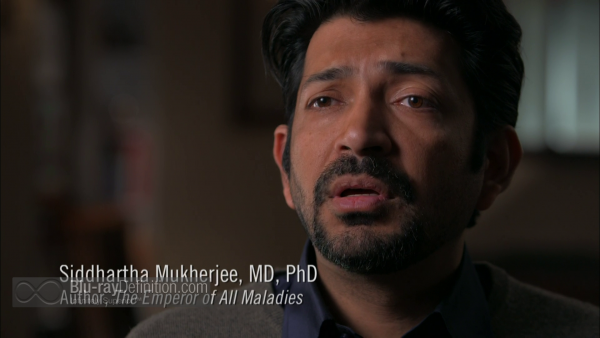 Beautiful, emotional, terrifying, and optimistic all at once, Cancer: The Emperor of All Maladies is a touching and detailed charting of the tragic disease that affects almost all lifeforms on our planet. Far from a simple history, Goodman humanizes this story with real stories of people affected by cancer, some who survive and some who do not. The gut punch is those who die from it, but if it motivates even one person to go out there and start working on a cure, then it makes this documentary even that much more important.
Additional Screen Captures
[amazon-product]B00R041FIA[/amazon-product]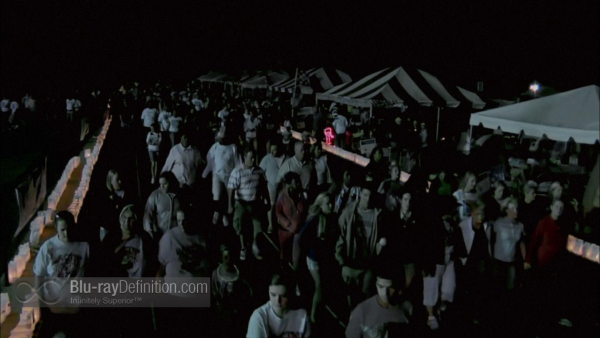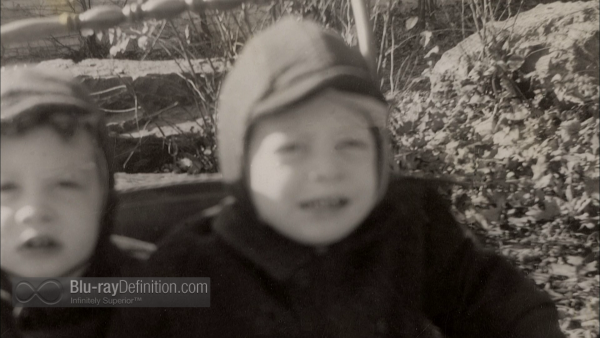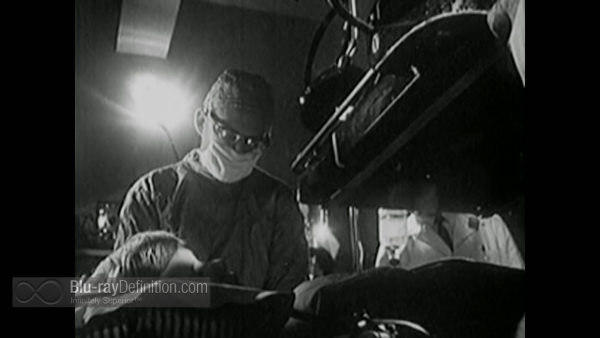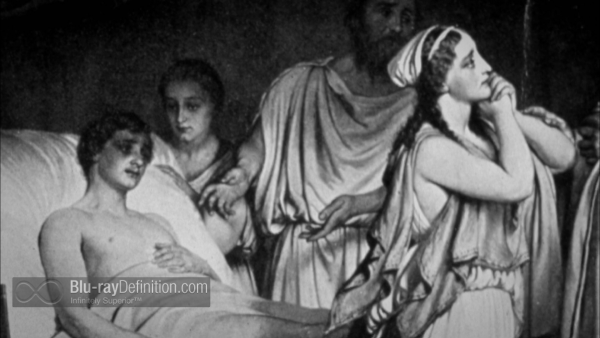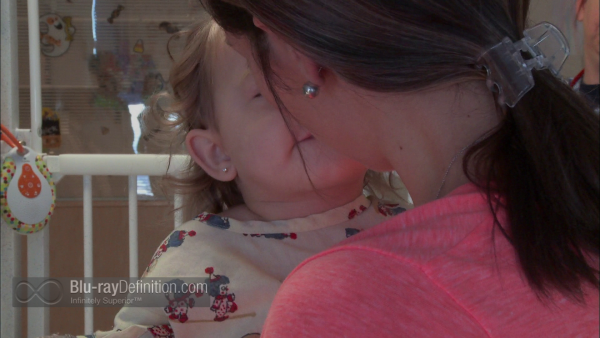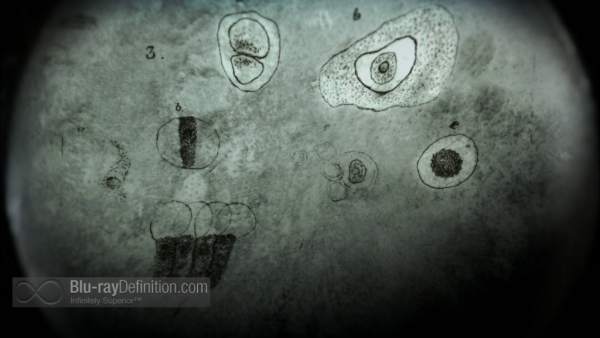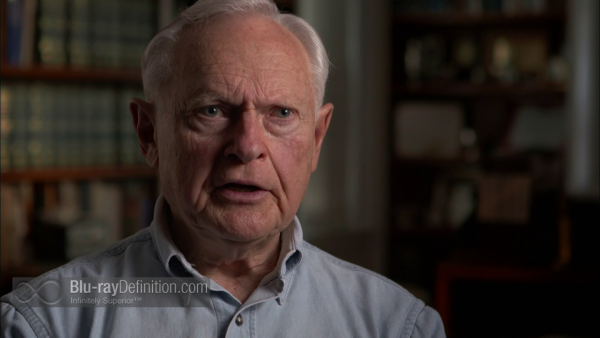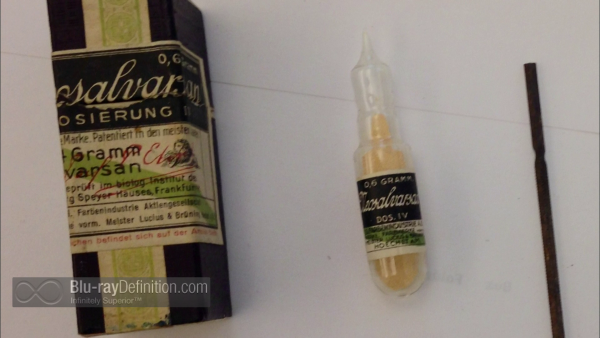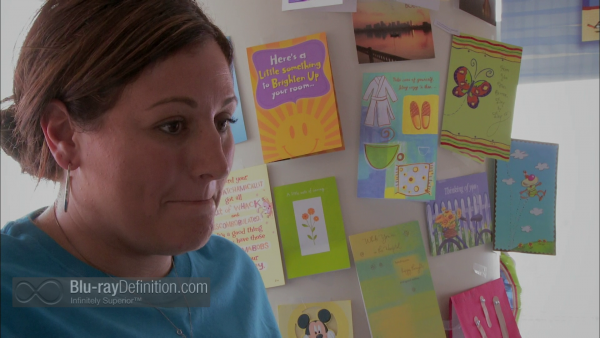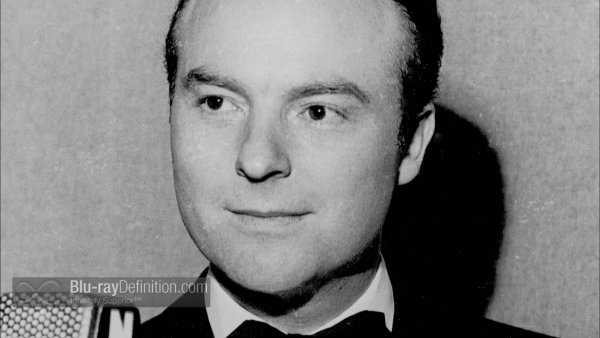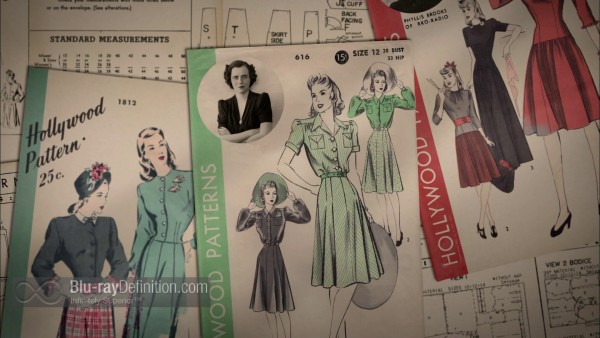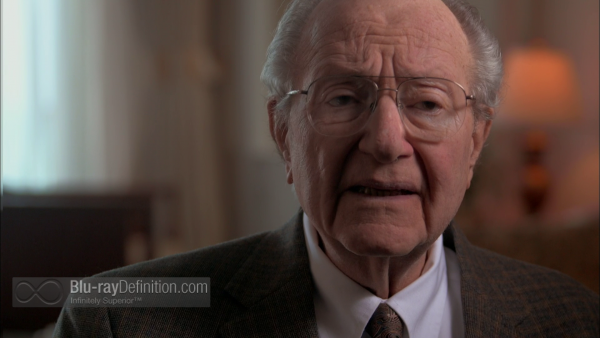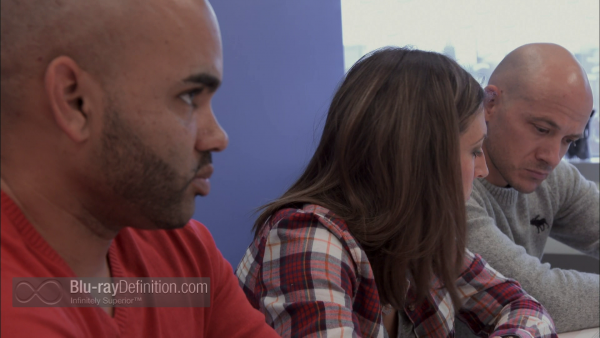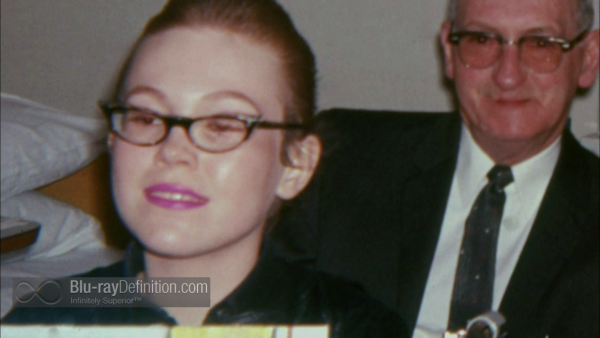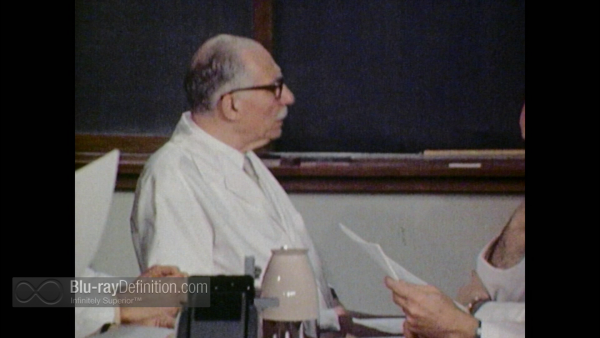 [amazon-product]B00R041FIA[/amazon-product]