– –

The Film
[Rating:3.5/5]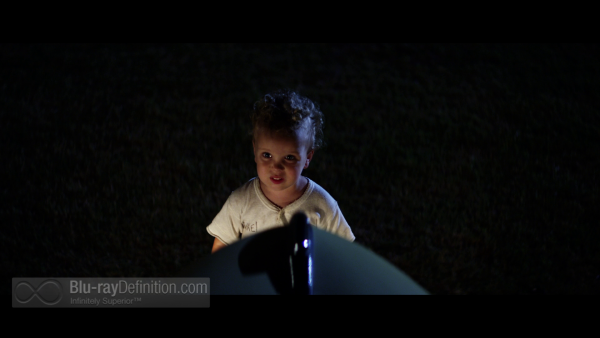 CBGB (Country Bluegrass Blues) was a staple in the New York City music scene for decades until it closed its doors in 2006. The club was at the forefront of the 1970s punk and new wave movements and over the years saw tens of thousands of bands perform on its tiny stage (among them some friends of mine as well). Musical acts who passed through its doors included Television, Blondie, Talking Heads, The Ramones, Bruce Springsteen, Sonic Youth, The Black Crowes, and The Wallflowers.
This film from director Randall Miller (Bottle Shock) tells the story of the club and its larger than life owner Hilly Kristal (played effectively by Alan Rickman), as he takes over a dive bar in New York City's slum area of The Bowery after suffering through two bankruptcies with the idea of turning it into a country music club. Hilly, however, stumbles into the burgeoning punk movement when the band Television shows up to audition for him he decides on a whim to let them play. When they go on to critical acclaim in the Village Voice, it sparks a run on CBGB from other young bands in the emerging scene wanting to perform at the club and be seen and heard.
The film is aided in a large way by the comedic edge in which it is told, courtesy of a screenplay by Miller and co-writer Jody Savin. It"s not unlike the way Miller used comedy to effectively tell the true story of California wineries in Bottle Shock. The supporting castmembers also play their parts well, including Hilly's best friend, the construction hat-wearing Merv, portrayed by Donal Logue, and Hilly's exasperated daughter Lisa (Ashley Greene).
The director infuses the film with a comic book frame storytelling technique that ties it in to the Punk magazine illustrations that helped define the era, and also helps to keep the film feeling quick and funny.
CBGB is also about the fantastic music, and the soundtrack is obviously killer. Actors including Malin Akerman (Deborah Harry) and Taylor Hawkins (Iggy Pop) stand in well for the rock star personae, although Kyle Gallner does not make for a convincing Lou Reed at all. Meanwhile, audiences are treated to an assault of classic music from the era, including "Psycho Killer", "Now I Wanna Be Your Dog", and "Because the Night".
Video Quality
[Rating:4/5]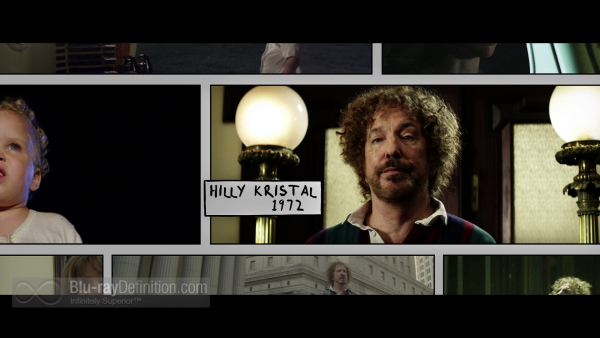 A generally good transfer in AVC/MPEG-4 1080p on a BD-25 disc, CBGB does have a good amount of detail and textural information, but there are some occasional issues with color banding and very slight posterization that can be spotted. Crush is not an issue, shadows are nuanced, midtones look good, and contrast is rather strong.
Audio Quality
[Rating:4/5]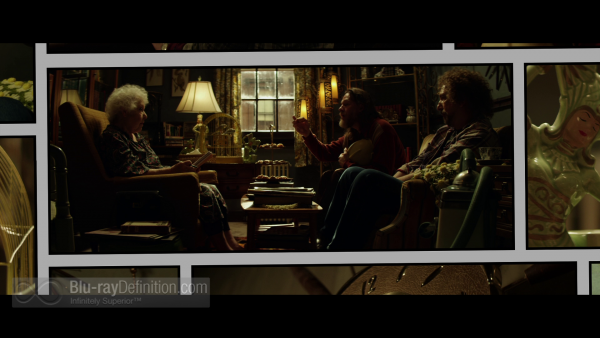 The English DTS-HD Master Audio 5.1 (48kHz/24-bit) serves the film well by offering up clean dialogue and presenting the punk and new wave music with a lot of punch and musicality.
Supplemental Materials
[Rating:2/5]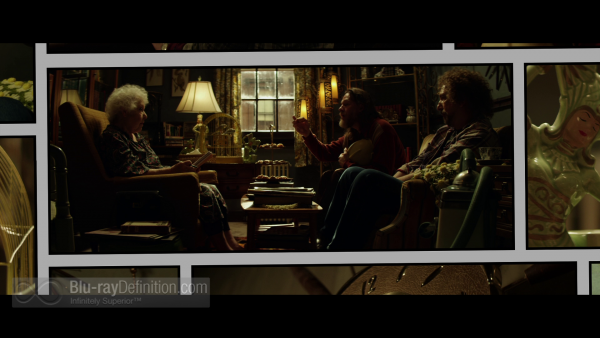 Commentary by filmmakers Randall Miller, Jody Savin, and Brad Rosenberger
Outtakes (2.35:1; 1080p/24; 00:02:59)
Deleted Scenes (2.35:1; 1080p/24; 00:02:36):

Hilly is pissed at Dead Boys, has it out with Merv
Cheetah flips the bird!
The Definitive Word
Overall:
[Rating:3.5/5]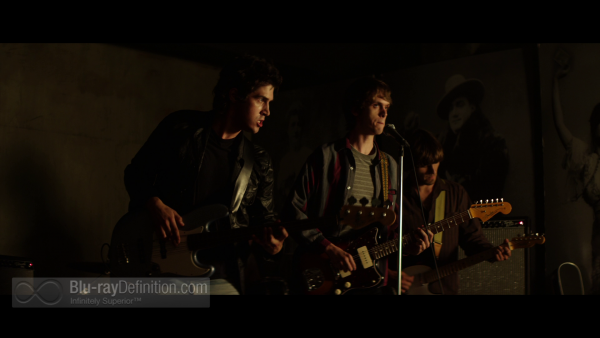 CBGB is admittedly a bit slight on story and misses opportunities to really explore the chemistry between the numerous bands and band members that graced its stage. What can one expect from a film that comes right out and tells you "this story is mostly true"? For anyone who lived through the era it depicts or had the pleasure of experiencing live shows at the famous club (or its infamous bathroom) then this one will definitely strike the right balance between edgy, comedic, and musical. Even if you didn't live through it all, CBGB is still an enjoyable film to watch.
Additional Screen Captures
[amazon-product]B00F3TDA2I[/amazon-product]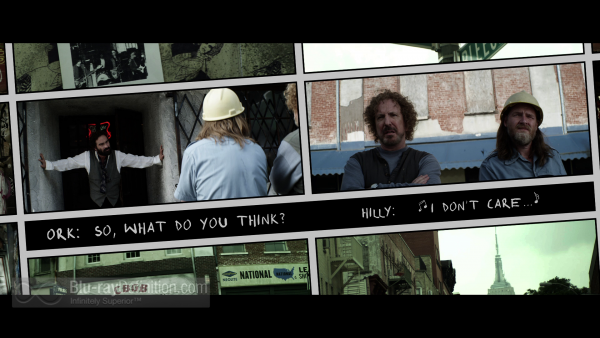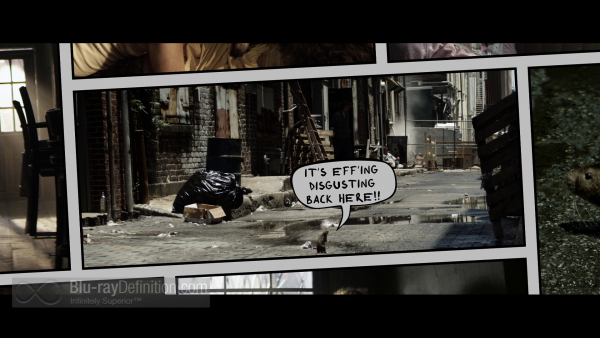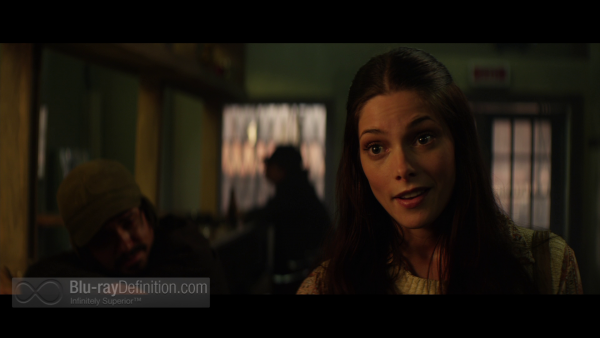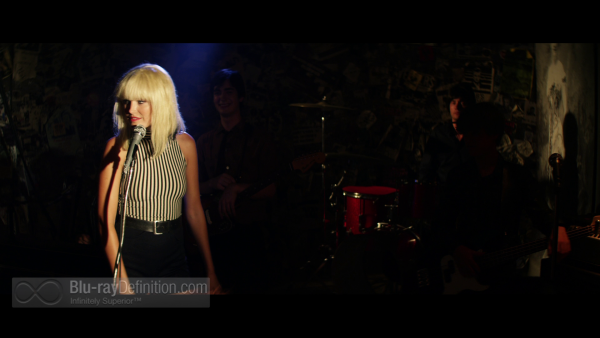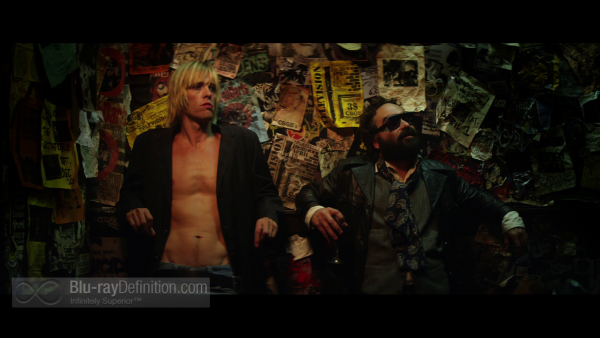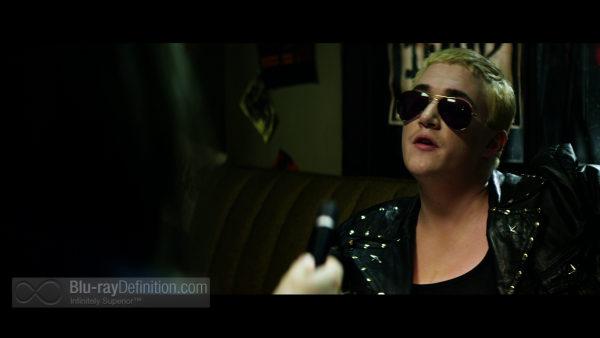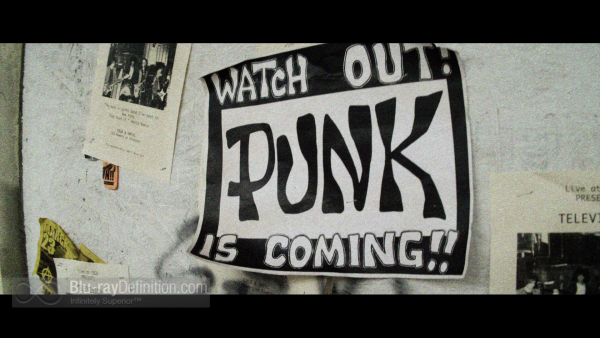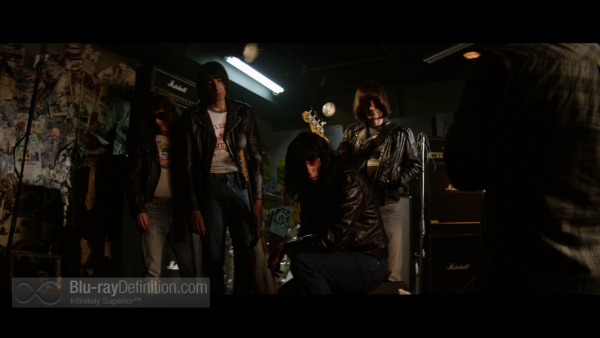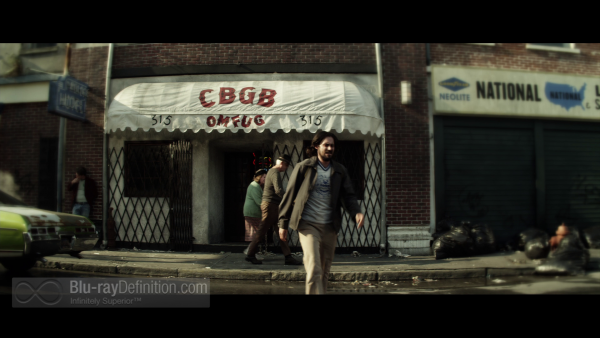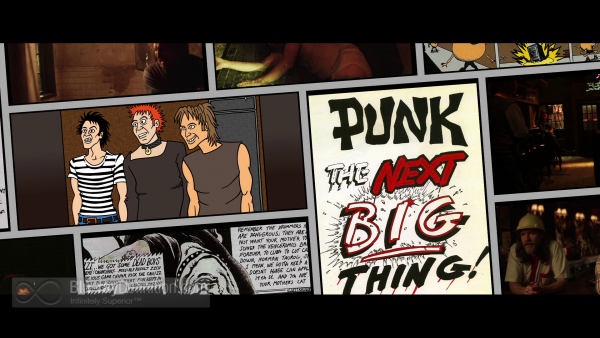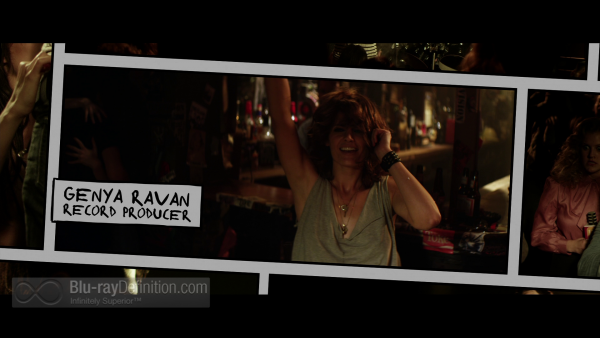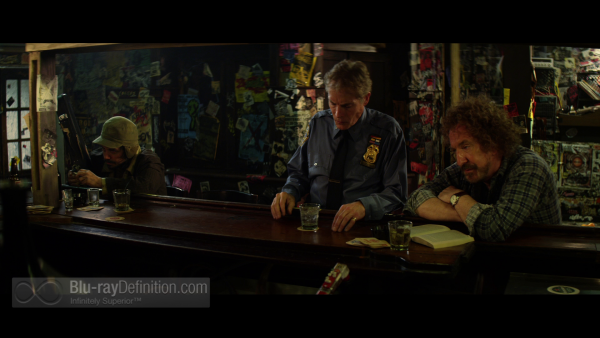 [amazon-product]B00F3TDA2I[/amazon-product]