– –
The Film
[Rating:3.5/5]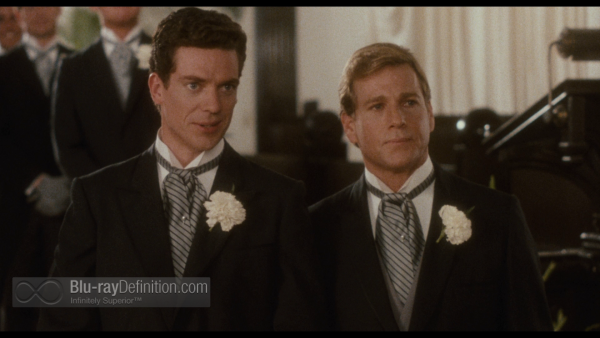 A film from director of Dirty Dancing, Emile Ardolino, and the writers of Mystic Pizza, Perry and Randy Howze, also starring a fetching Cybill Shepherd late of Moonlighting fame and a bright, young, and typically energetic Robert Downey, Jr. (Iron Man 3) would be a breakout success. The supernatural romance Chances Are, however, failed to live up to box office expectations.
Fitting into a long line of afterlife romances like The Ghost and Mrs. Muir or, or more contemporary film, Ghost, Chances Are, despite its failure to live up to its predecessors successes is still a charmer that fits into its genre well.
Louie Jeffries (Christopher McDonald) is a successful D.C. Lawyer who has it all. Recently married to the charming Corinne (Shepherd), Jeffries stumbles into a case involving the mafia and, after finding the judge is in their pocket, he gets himself killed. Sent up to heaven and awaiting reincarnation, Louie just doesn't have the patience – he's too antsy to get back to his beautiful new wife, who's pregnant with their child. So, he skips to the head of the line and gets himself sent back, but he fails to get his inoculation shot that will keep the memories of his former life from returning.
Back on Earth, some 22-years later, Alex Finch (Downey, Jr.) has grown up the son of a dry cleaner and is now a journalism graduate. He heads right to The Washington Post looking for a job. He's turned down, but he meets reporter, Philip Train (Ryan O'Neal), Louie's best friend. The two hit it off and Philip invites Alex over to his friends' place for dinner. That's where Alex meets Corinne, who has remained devoted to her dead husband for these past twenty years. But the meeting sparks memories in Alex. He's convinced that he is Louie Jeffries reborn and now he wants to win Corinne's love back. The problem is, Corinne and Louie's daughter, Miranda (Mary Stuart Masterson), is also the girl from college that he is romantically involved with, a terrible coincidence. To make things even more complicated, his new friend Philip has been pining away for Corrine for years and is finally building up the courage to let her know, but now even Corinne seems convinced that Alex just may be the long-dead husband she's been pining for all these years.
Charming, just a little bit sexy, and with the right amount of tongue-in-cheek humor, Chances Are is carried by the energy of its cast and the lighthearted nature of its script, which helps to smooth over the rough edges in its plot. No, it's not a resounding success, but neither is it a colossal failure.
Video Quality
[Rating:3.5/5]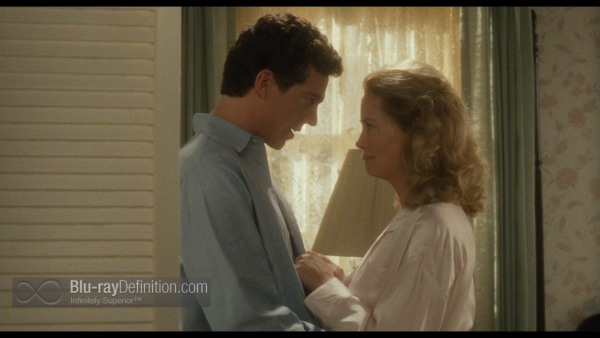 Chances Are gets an AVC/MPEG-4 1080p encodement on Blu-ray from Image Entertainment. The quality looks fairly good for a film from 1989 one wouldn't think got a major restoration of any sort. It looks clean, if a little soft. If memory serves, however, Chances Are always had a bit of a soft filter applied to it to give it that ethereal sort of feel. This doesn't really make for the crispest image, but it works.
Audio Quality
[Rating:3/5]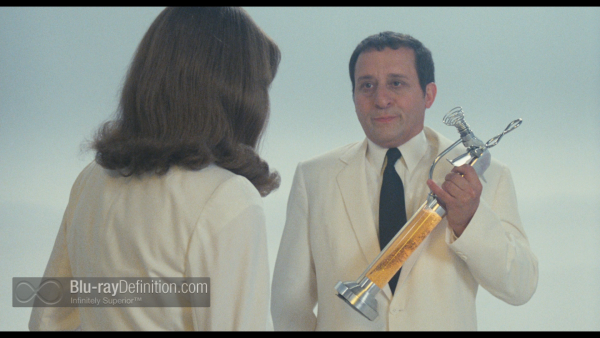 The simple stereo soundtrack is supplied on Blu-ray in DTS-HD Master Audio 2.0 (48kHz/16-bit). It has clear dialogue and, at times, strong stereo imaging, but it is fairly mellow and dialogue with little directional panning of any sort.
Supplemental Materials
[Rating:0/5]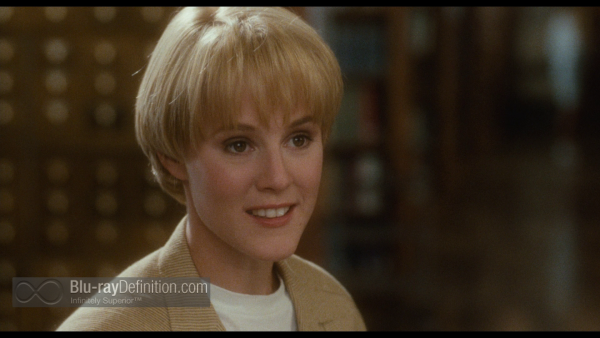 Zip. It's barebones all the way for this one.
The Definitive Word
Overall:
[Rating:3.5/5]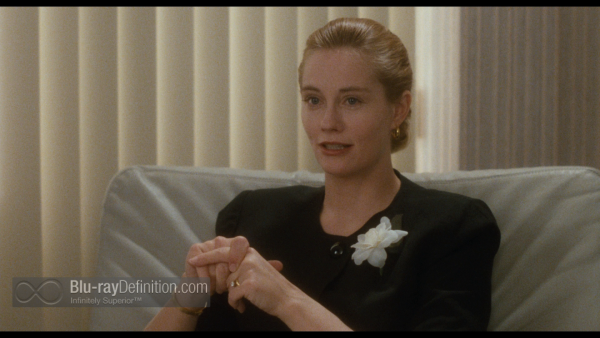 Chances Are strikes just the right balance between cheekiness and romance, with good pacing as well, making this flawed gem perfect date night fodder as a rental or even as as slow weekend time passer.
Additional Screen Captures
[amazon-product]B00FMGPVLU[/amazon-product]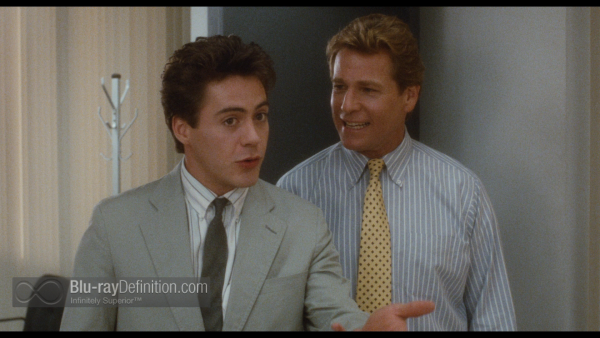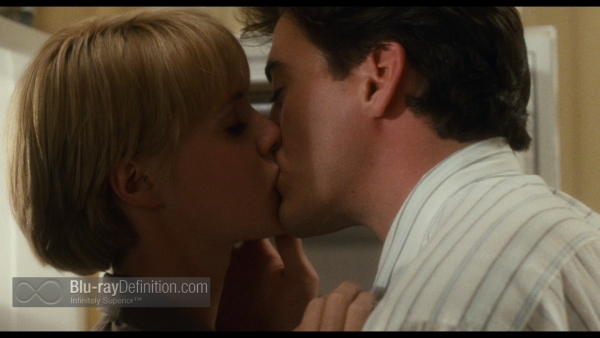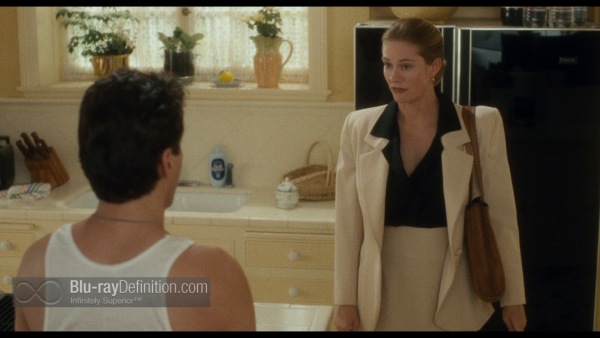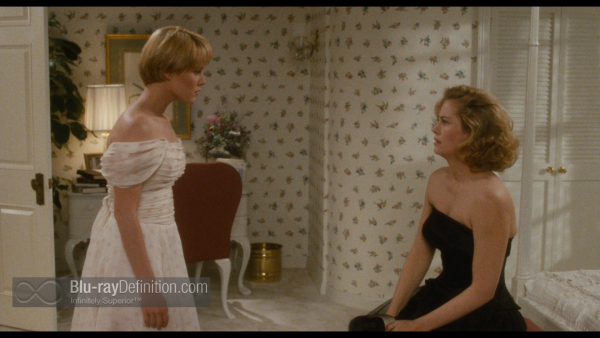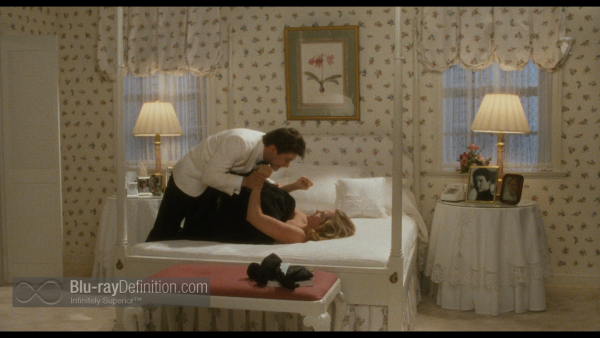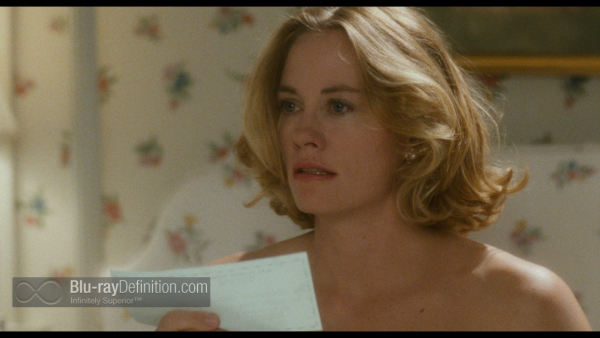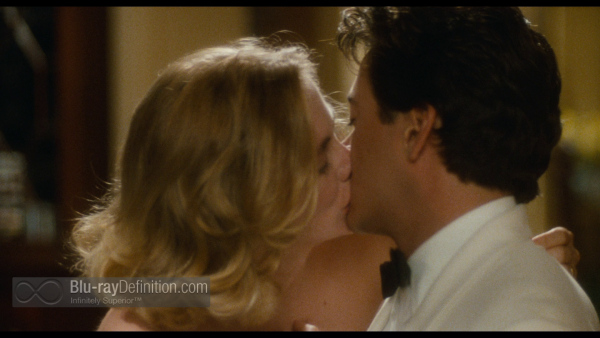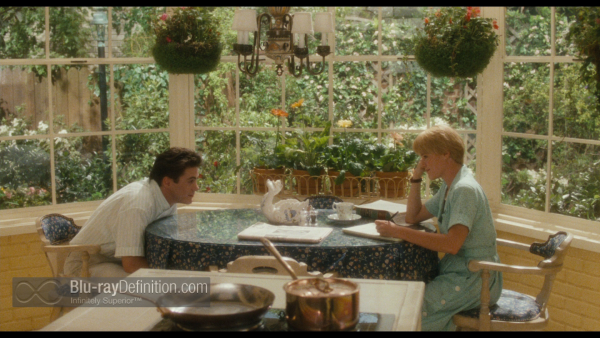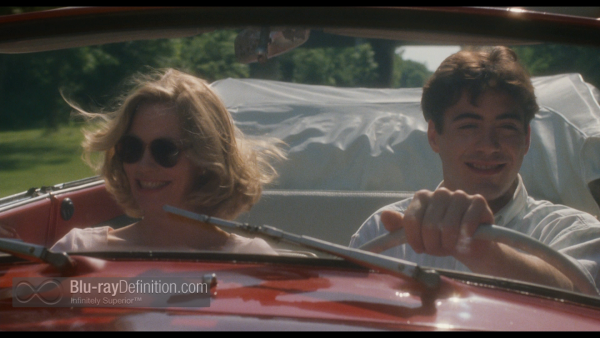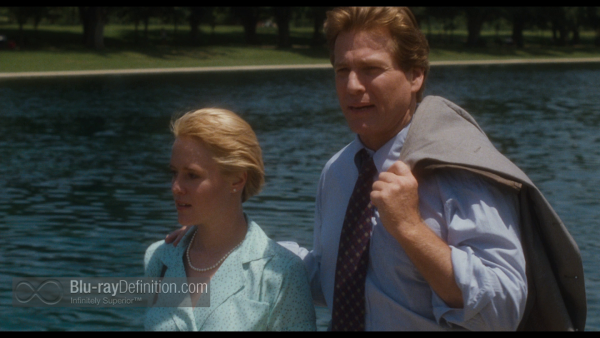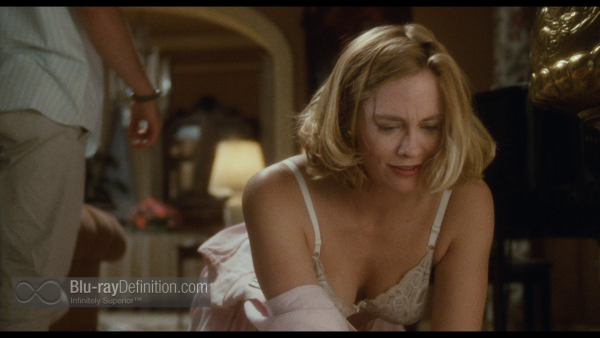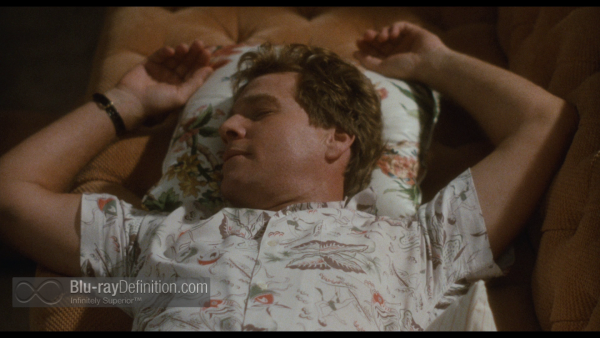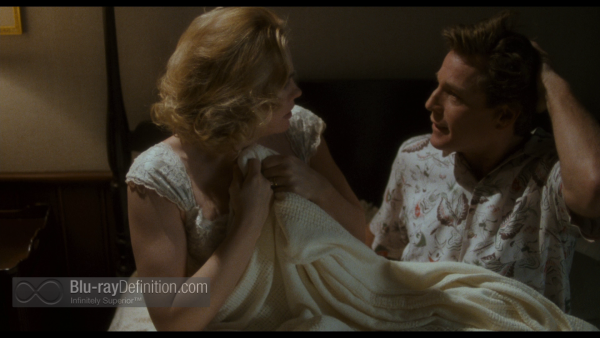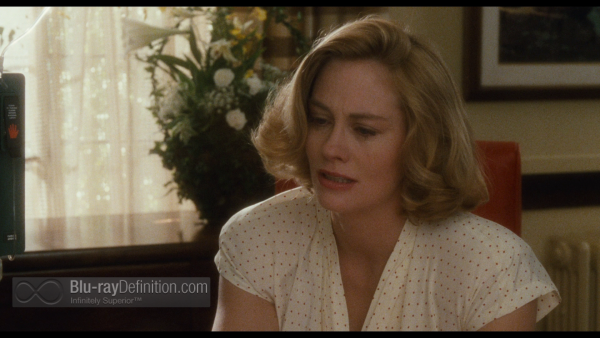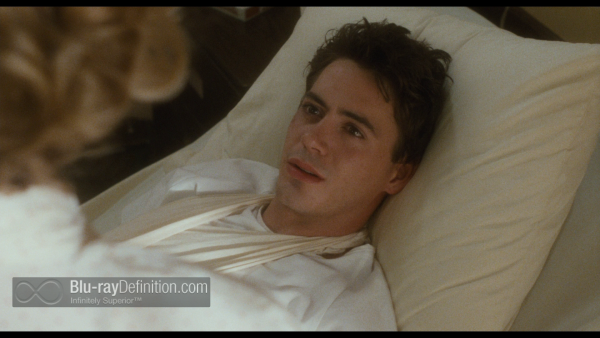 [amazon-product]B00FMGPVLU[/amazon-product]