–
The Film
[Rating:4/5]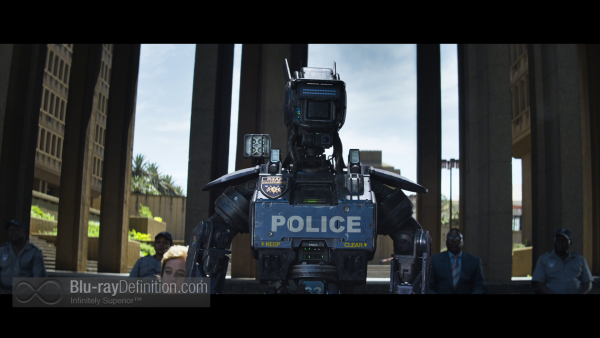 South African filmmaker Neil Blomkamp infuses his latest big budget work Chappie with the same hectic energy and social commentary that made up his film District 9 and infused the action and visual style of Elysium. A high octane cross between Robocop and Short Circuit, Chappie is a futuristic sci-fi romp that incorporates many of the key ideas of the genre, including a violently oppressive government, robotics and artificial intelligence.
In Johannesburg, the government has decided to replace its police force with an autonomous robotic squad of humanoid police bots built by the Tetra Vaal corporation. Genius engineer Deon Wilson (Dev Patel) whose work resides in the robots doesn't feel their software has gone far enough and he is working on a truly artificial intelligent operating system to install on the robots, but facing resistance from the head of Tetra Vaal, Michelle Bradley (Sigourney Weaver). Meanwhile, roboticist Vincent Moore (Hugh Jackman) who has been toiling in obscurity on his own robotic design is against all forms of autonomous robots and is looking for any opening to sabotage Deon Wilson's police robot project.
After a debut mission unveiling the robotic police force against some drug dealers that turns violent, one bot is damaged by an RPG and earmarked for the junk pile. Deon sees an opportunity to save the junked machine and clandestinely install his AI on it for testing. He sneaks the robot out from the Tera Vaal plant, but he's ambushed by a group of low-level criminals who want him to program one of the robots to work for them. What they get instead, with the new AI, is Chappie (portrayed via motion capture by Sharlto Copley). As a "newborn", Chappie is timid, afraid of the world, and very open to suggestion. The struggle ensues amongst Deon and the thieves on how Chappie should be trained. His maker, Deon, want to take things slowly and teach him as one would a human child. Yolandi (Yo-Landi Visser) becomes Chappie's surrogate mother and very protective of him. Meanwhile, Ninja (Ninja) wants to toughen him up quickly and take him out for criminal endeavors in order to help payback a particularly bulked up drug dealer.
Blomkamp's films often have a much larger meaning than they first let on. District 9, the first big South African big budget blockbuster, was a sci-fi parable on the country's Apartheid past. Elysium spoke to the growing disparity between the rich and the poor. Chappie gives us a look at the harsh world we have created for our youth and how they are now forced to grow up, sometimes more quickly than they should. It's violent yet touching at the same time. And the film does also touches on the essence of what it means to be a human in our increasingly turbulent and technology-driven world. Chappie could be the evolution of all us is perhaps what Blomkamp is saying.
The visual effects are astounding, particularly the motion capture work that places Chappie on the screen. Overall, the look of the film is one familiar to those who have seen Blomkamp's previous efforts, it's a gritty sci-fi realism that is part techie dreamscape/part post-apocalyptic horror, and one hundred percent something that will not soon be forgotten.

Video Quality
[Rating:5/5]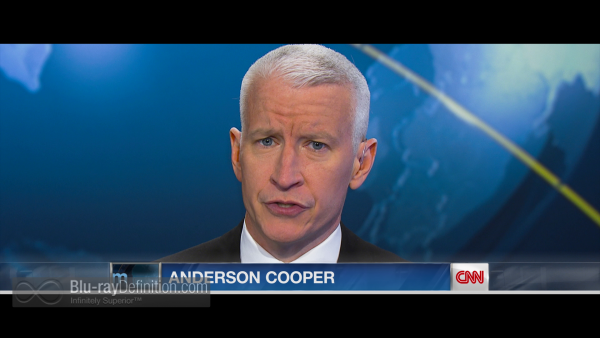 Chappie is an original high definition production shot on the Red Epic and Sony PMW-EX3 cameras in 4K. The Blu-ray release is offered up in an AVC/MPEG-4 1080p/24 encodement from Sony that is reference quality and would likely make for a good 4K home video release whenever those 4K Blu-ray Discs make it to market. The picture is clear with strong contrast and color reproduction, natural flesh tones, and excellent handling of detail in the shadows. No evidence of compression artifacts or edge enhancement can be spotted.

Audio Quality
[Rating:5/5]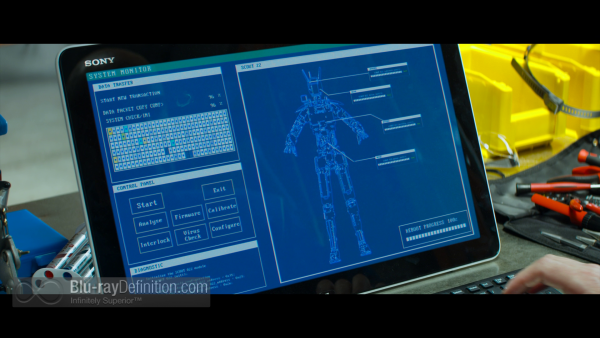 Chappie is given an engrossing and aggressive English DTS-HD Master Audio 7.1 (48kHz/24-bit) soundtrack. Low frequency extension is extensive and the surround channels carry lots of solid sound effects, especially in the numerous action sequences, which contain gun shots, explosions, punches, kicks and more. The dialogue is crystal clear and doesn't dip below the sound effects.

Supplemental Materials
[Rating:4/5]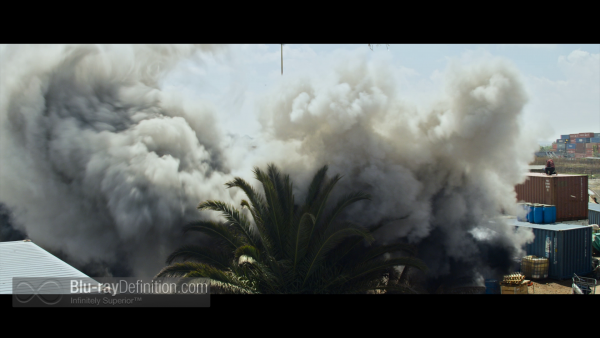 Digital HD UltraViolet
Alternate Ending (2.35:1; 1080p/24; 00:05:16)
Extended Scene: Very Bad Man (2.35:1; 1080p/24; 00:01:30)
Featurettes (1.78:1; 1080p/24; 01:19:30):

From Tetra Vaal to Chappie
Jozi: Real City and a Sci-Fi Setting
Chappie: The Streetwise Professor
We Are Tetravaal
Keep it Gangster

Rogue Robot: Deconstructing the Stunts and Special Effects
Arms Race: The Weapons and Robots
Bringing Chappie to Life: The Visual Effects
The Reality of Robotics
The Art of Chappie Gallery

The Definitive Word
Overall:
[Rating:4.5/5]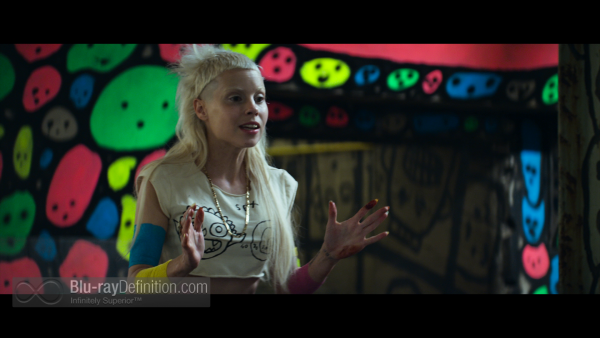 A funny, heartfelt, and action-packed mash-up of Robocop and Short Circuit with amazing visual effects, Chappie is a wild ride and a great time.

Additional Screen Captures
[amazon-product]B00UC9SOKW[/amazon-product]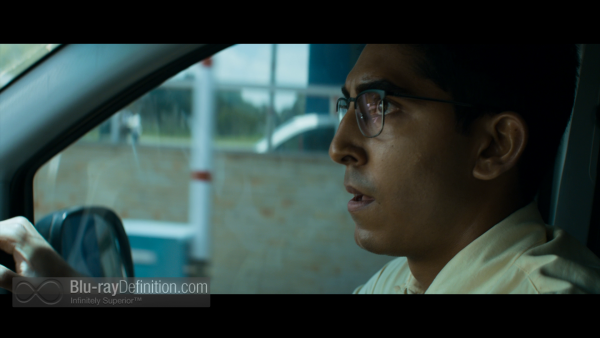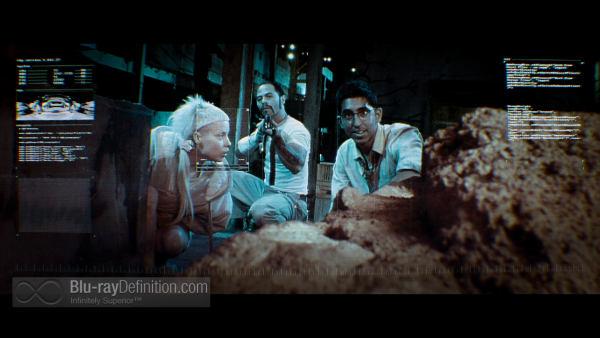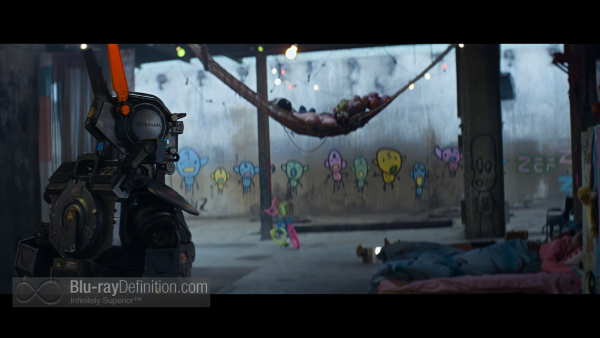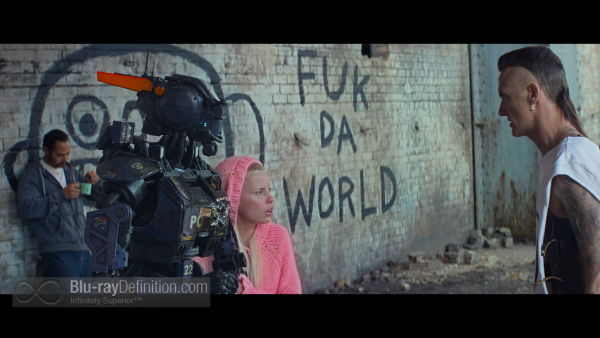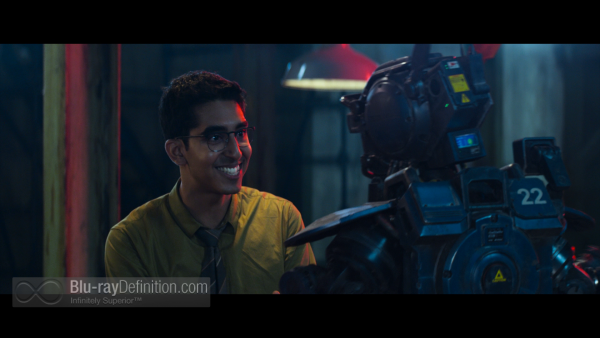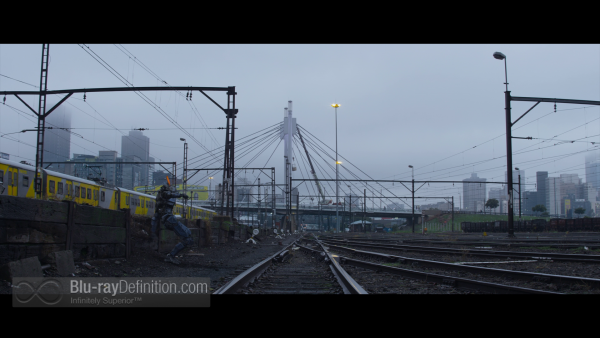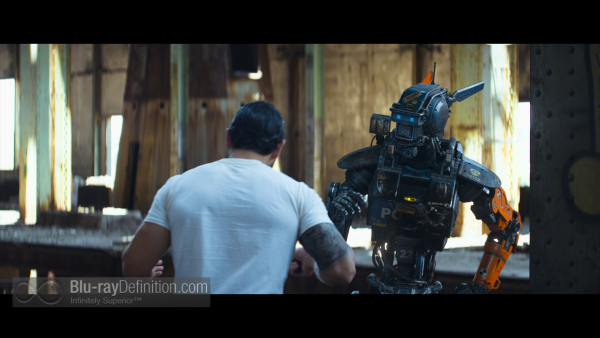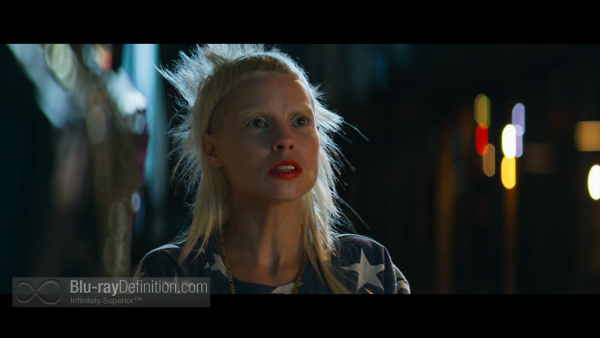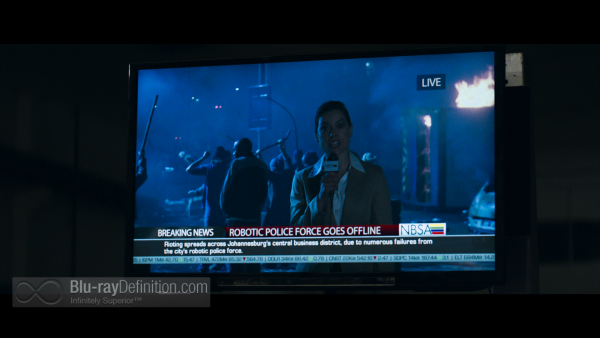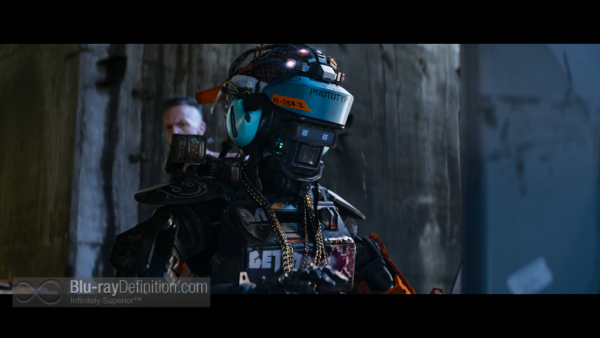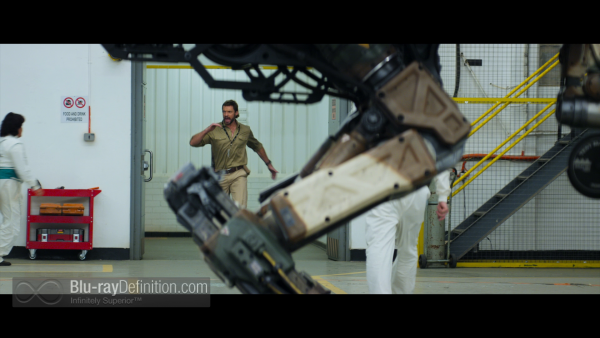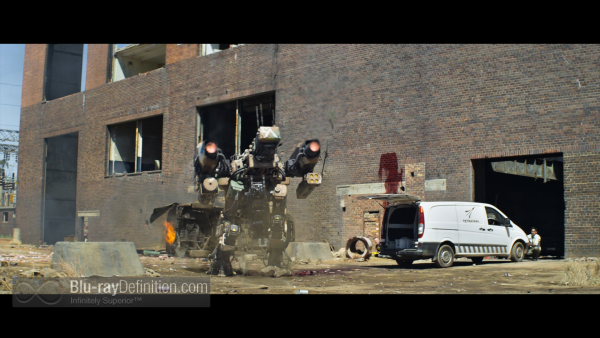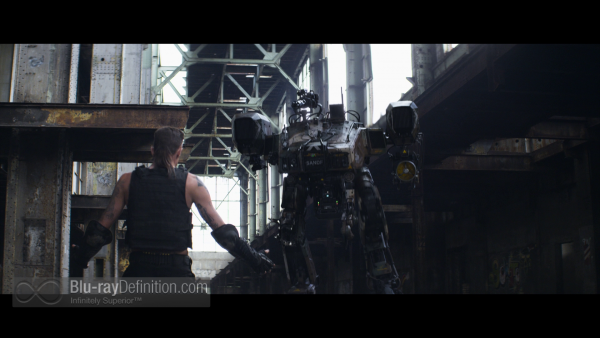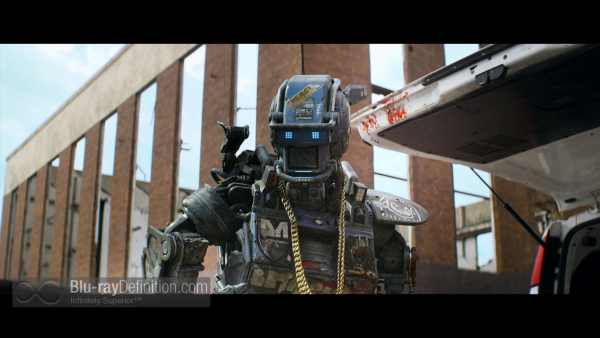 [amazon-product]B00UC9SOKW[/amazon-product]