– –
The Performance
[Rating:4/5]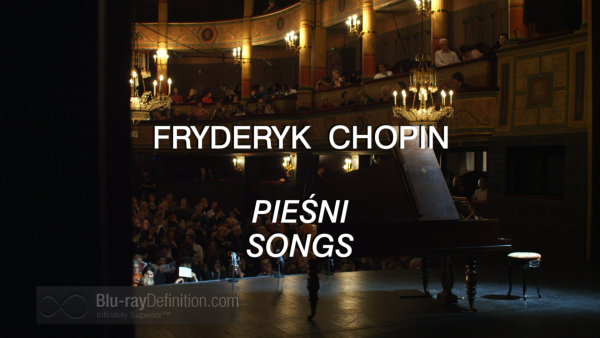 Fryderyk Chopin was recognized internationally as Poland's most accomplished composer of the 19th century. Although most of his compositions were for the solo piano, he wrote nineteen songs for piano and solo voice over nearly two decades (1829-1847). The period of these songs' composition coincides with Chopin's move to Paris where he spent the rest of his short life dying before his 40th birthday. This song collection was published posthumously since they were really intended as salon pieces for the enjoyment of Chopin's friends.  In celebration of the composer's bicentenary, this 2010 recital by soprano Ewa Izykowska and pianist Wojciech Switala provides the entire Chopin songbook.  Ms Izykowska is a well-known artist equally at home on the opera stage or in a program of songs. Mr. Switala is an award-winning soloist who has performed world wide, specializing in the works of Chopin and fellow Polish composer Karol Szymanowski.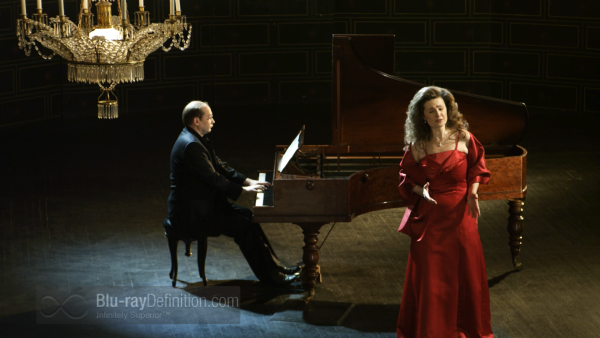 Andrezej Lipinski and his team recorded this program in Paris's Concert Hall of the Music Conservatory where Chopin himself performed his own works. To add a further authenticity, Mr. Switala performs on an 1843 Pleyel fortepiano (the predecessor of the modern pianoforte) once owned by Georgiana Gaugler de Gempen, a close friend of Chopin.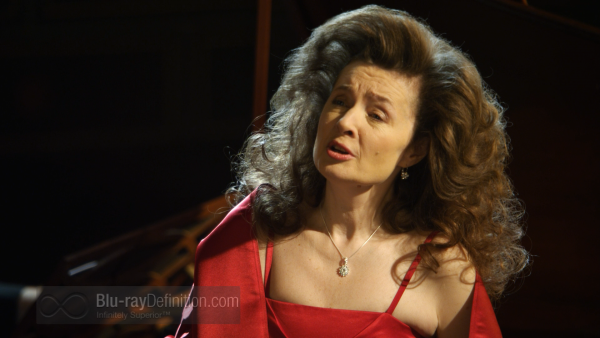 The collection contains mostly wistful, occasionally melancholic numbers like The Wish, or A Drinking Song, others dealing with Death (Elegy) or Polish nationalism (Leaves are Falling)  with a rare lighthearted song like A Girl's Desire:
A Young Girl's Wish
Spring Song
Sad River
A Drinking Song
A Girl's Desire
Out of My Sight
The Messenger
The Handsome Lad
Elegy
The Warrior
Death's Divisions
My Sweetheart
Faded and Vanished
The Ring
The Betrothed
A Lithuanian Song
Leaves are Falling,
Witchcraft
Song (Dumka)
In the vein similar to Chopin's predecessor and supreme song writer, Franz Schubert, the singer and pianist are coequals with the piano lines often as challenging as those given to the vocalist.
Video Quality
[Rating:4/5]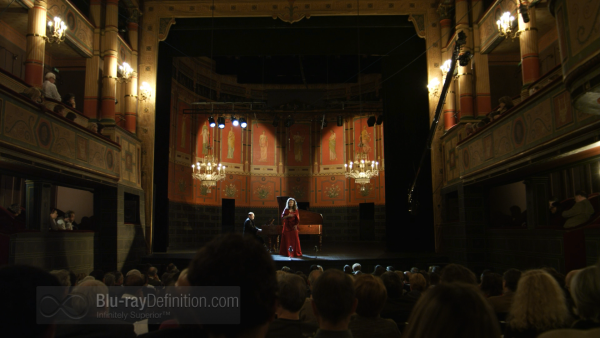 For a high definition film shot shot in a dimly lit recital hall, the colors and details are quite good, down to the individual hairs in Ms. Izykowska's generous mane. Camera work is varied keeping our interest in a program with only two performers. There is virtually no motion artifact.
Audio Quality
[Rating:4/5]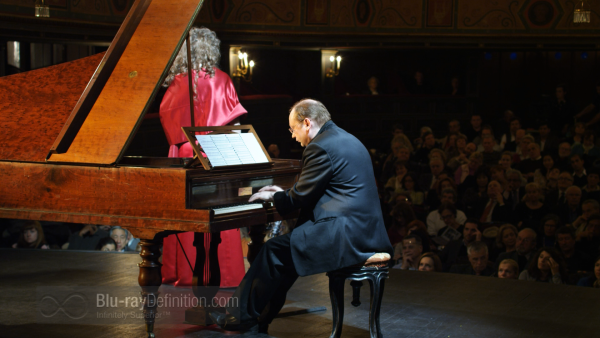 The three soundtracks are an LPCM stereo and two high-resolution Dolby TrueHD formats. I listened to the stereo 192k/24bit and surround 96kHz/24-bit versions, eventually preferring the latter in terms of soundstage presentation, ambience and balance between the artists. All of the audio options are outstanding reflecting the care that Mr. Lipinski and crew took during this live recording.
Supplemental Materials
[Rating:2.5/5]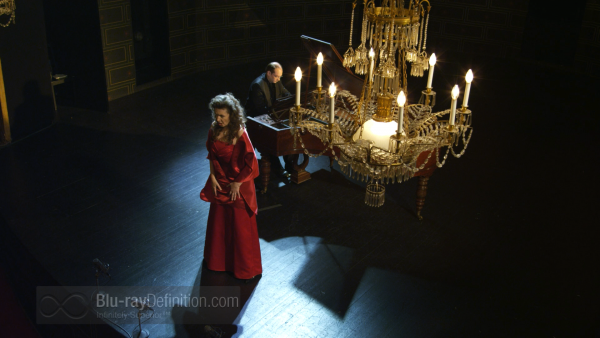 Besides a beautiful red presentation case, there is a deluxe booklet with playlists, translations, biographies of the artists, background essays on the music and Pleyel piano, and recording notes.  What is missing, surprisingly enough, are the subtitles that would assist the majority of listeners who are not native Polish speakers. Frankly, with the translations at hand (and having gone through the playlist several times), some, like myself, might find this mostly a relief without the distraction that subtitles often create.
The Definitive Word
Overall:
[Rating:4/5]
There are a number of CDs of the Chopin songbook performed by some eminent artists like Ewa Podles or Elisabeth Soderstrom. However, this is a Blu-ray premiere with better sound than CDs can muster. These songs do offer a challengingly wide vocal range for either a soprano or mezzo-soprano. Ms. Izykowska is an expressive singer who is clearly at home with this repertoire. While her voice is not lustrous and tends to have a bit of a steely quality when pushed, her idiomatic performances will please most viewers. Available in the United States at www.amazon.com, the $85 retail price seems high for a program that runs short of one hour. However, given the high production values and being the only available video disc of this program, I would encourage Chopin lovers to treat themselves to a Blu-ray that they will enjoy over and over again.
Additional Screen Captures
[amazon-product]B004X4SZTW[/amazon-product]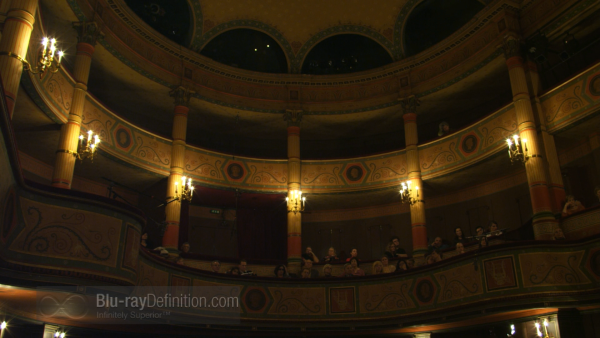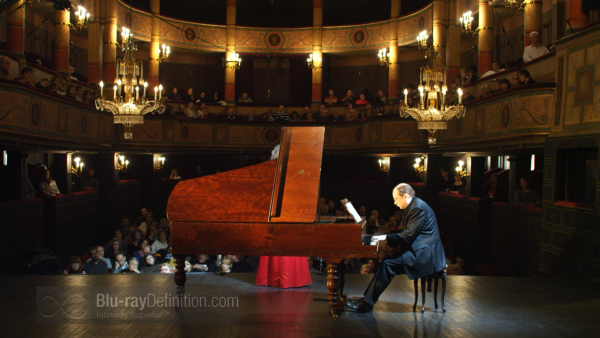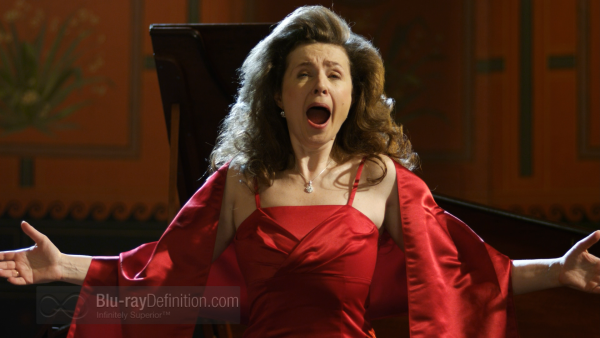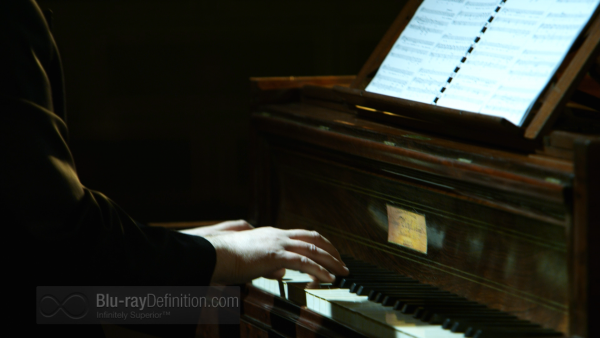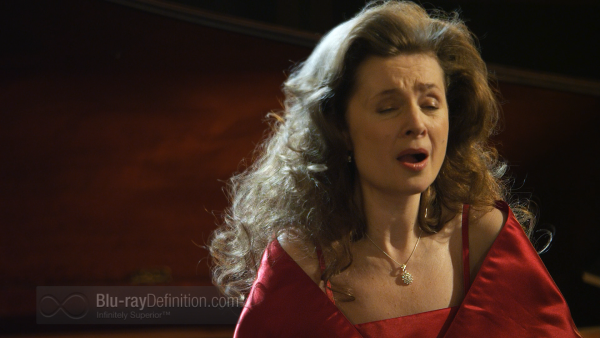 [amazon-product]B004X4SZTW[/amazon-product]