–
The Film
[Rating:4/5]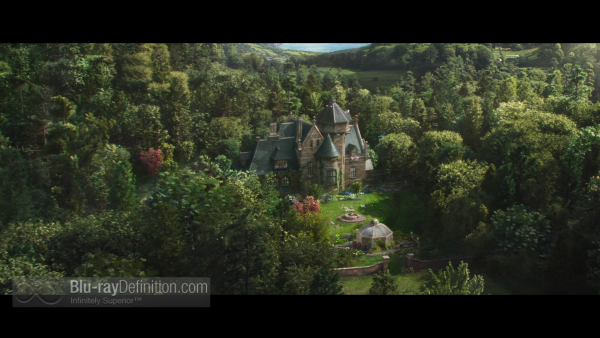 Kenneth Branagh directs this live action version of Disney's adaption of the classic Cinderella fairly tale and he plays it quite safe to good effect, sticking close to Disney's animated feature with only a few added twists.
We all know the story of Cinderella, here played by Lily James. Brannagh's film, from a screenplay by Chris Weitz, starts with a brief prologue about young Ella (Eloise Webb) and the idyllic life she lived with her mother (Hayley Atwell) and father (Ben Chaplin) in their country home. But tragedy strikes, and Ella's mother dies. Then her father remarries and soon after, her father dies while away on business, leaving Ella, now grown up, all alone with her cruel stepmother (Cate Blanchett) and her two daughters Drisella (Sophie McShera) and Anastasia (Holiday Grainger). With no one but her animal friends to keep her company (Ella likes to talk to little mice she calls her friends), her stepmother and stepsisters begin to treat her as no more than a servant girl. They give her the name "Cinderella' because the fireplace cinders that cover her face from sleeping next to the fireplace in the kitchen because the attic her stepmother put her in is too cold. Finally, Cinderella's luck turns when she meets a handsome stranger (Richard Madden) one day in the woods. This stranger, as it turns out, just happens to be the prince of the kingdom and he is smitten with her. Not knowing who she is, he throws a grand ball inviting all the maidens of the kingdom, but Cinderella's stepmother bans her from going. All hope is not lost, however, because her fairy godmother (Helena Bonham Carter) comes to her rescue, transforming her into a beautiful princess in glass slippers, turning a pumpkin into a golden carriage, her mice into horses, and two lizards into footmen. She makes a grand impression at the ball and on the prince, but must quickly dash away before the stroke of midnight when all of the fairy godmother's magic will come to an end. In order to find her, the prince launches a kingdom-wide search for the woman who can fit the glass slipper Cinderella left behind.
The story, as mentioned, stays true to Disney's animated classic, so what really makes this film worth watching are the standout performances from Cate Blanchett as a tastily wicked stepmother and Helena Bonham Carter who leaves an impression in her brief on screen appearance as the somewhat flighty fairy godmother. Brannagh was wise to leave a good thing be, but also wise to fill the film with beautiful imagery at every turn, and the costume designs from Sandy Powell will surely have little girls wanting to play dress up come this Halloween. The set designs are also appropriately lavish, particularly during the ball and there's just the right amount of CGI to make this Cinderella, though live action, seem very other worldly.

Video Quality
[Rating:5/5]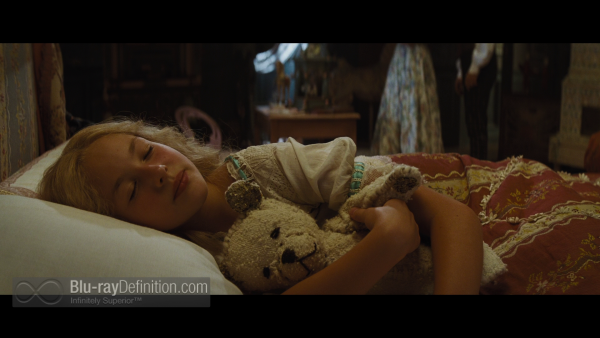 It is quite refreshing to see such a visually appealing contemporary film as this shot in an anamorphic format on 35mm Kodak Vision3 50D 5203 and Vision3 200T 5213. But do not fret, this in now way means it is not up to the quality of the many digital productions that many filmmakers favor today. In fact, Cinderella looks fantastic, with a very fine grain structure, lots of detail and texture, and a natural and vibrant color palette. I'd go as far as to say, the 35mm film stock adds to the filmic quality and timelessness of this particular fairy tale as well and helps to ground it somewhat. The AVC/MPEG-4 1080p transfer to Blu-ray is pure reference with no noise, crush, clipping or edge enhancement.

Audio Quality
[Rating:5/5]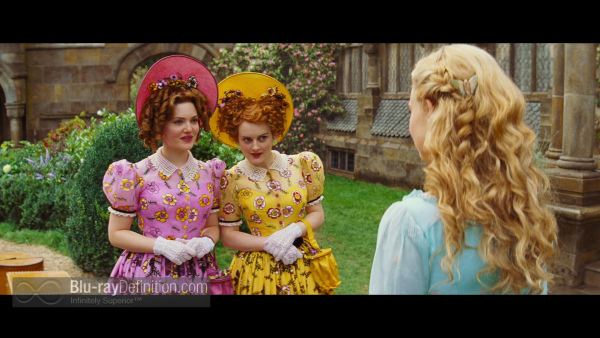 Cinderella comes with an equally splendid English DTS-HD Master Audio 7.1 (48kHz/24-bit) soundtrack, while not as aggressive as an action blockbuster, makes wonderful use of subtlety, atmospherics, and dynamics for an engrossing and well balanced mix. The sweeping, romantic score sounds very open and musical and swells and the right moments with the right levels, reverberation is just right, and in the famous carriage scene as Cinderella makes her quick escape from the grand ball, there is plenty of discrete mixing of solid effects around the room and good low end. The dialogue is perfect straight through.

Supplemental Materials
[Rating:3/5]
DVD
Disney Movies Anywhere
A Fairy Tale Comes to Life (1.78:1; 1080p/24; 00:09:23)
Costume Test Fun (2.39:1; 1080p/24; 00:02:39) – Sandy Powell's costumes are given their camera tests and features the cast in some lighthearted moments.
Staging the Ball (1.78:1; 1080p/24; 00:11:27
Alternative Opening: Ella's Childhood (1080p/24; 00:03:02)
Ella's Furry Friends (1.78:1; 1080p/24; 00:03:43)
Frozen Fever (2.40:1; 1080p/24; DTS-HD Master Audio 7.1; 00:07:56) – Animated short featuring the characters from Frozen.

The Definitive Word
Overall:
[Rating:4/5]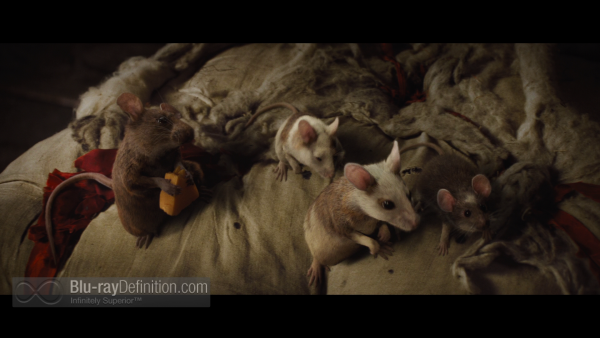 A very pleasant and traditional take on Cinderella that looks and sounds beautiful. This film doesn't try to reinvent this classic fairy tale, just present it as most of us know it, but in a live setting. It succeeds on that count and the Blu-ray is purely reference all around.

Additional Screen Captures