– –
The Film
[Rating:4/5]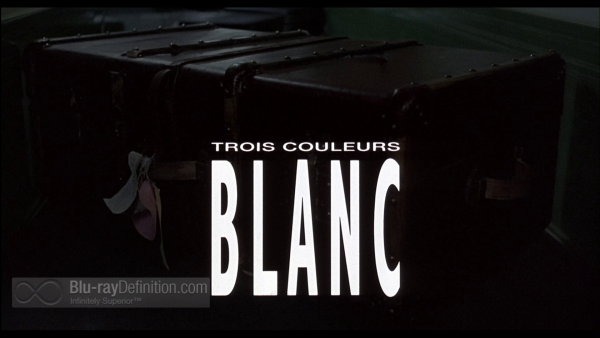 I don't know that I can describe Krzystof Kieṡlowski's (The Double Life of Veronique) Three Colours (Trois couleurs) as eloquently as our very own Chris Chiarella did in the TheaterByte Holiday Gift Guide 2011 and as Lawrence Devoe did in his review of the Criterion Collection release of Three Colors Trilogy, but I shall try my best.
A symphony of post-cold war European life taking as its inspiration the tri-color of the French flag, blue, white, and red, symbolizing liberty, equality, and fraternity or brotherhood, Three Colours: Blue, White, and Red is probably the greatest cinematic achievement of the late 20th century. As far as trilogies go, no other trilogy is as artistically cohesive, as moving, and as inherently European as Three Colours. From the moving musical score, so reminiscent of the classical greats by Zbigniew Preisner, to the mixture of Euro cultures in White, Kieṡlowski modeled a fragment of continental life, the good, the bad, and mundane, that is honest and intriguing. Each film's color palette is dominated by its symbolic color, most difficultly captured in White, where each scene contains a white object.
White finds the Polish hairdresser Karol Karol (Zbigniew Zamachowski) thrown out of his home and divorced by his French wife Domique (Julie Delpy), leaving him destitute and begging for money in the Paris subways. When a compatriot named Mikolaj (Janusz Gajos) approaches him with an unusual job back home in Poland, Karol is smuggled back into his homeland in his suitcase. There, he begins building up a business and becomes a successful businessman, but he cannot get over the memory of his ex-wife. Soon he begins plotting a complex plan to get Dominique to Poland and make her pay for breaking his heart.
While White is the least effective in capturing its color on screen to convey its thematic content, Kieṡlowski's use of the cold weather is an effective way of symbolizing the bitter feelings and cold-heartedness of the subjects at the center of its story. No one more effectively did this than perhaps the Coen Brothers in Fargo, but here Kieṡlowski's film, which predates that by two years, is still quite clever and darkly twisted in a less violent way than the Coens'.
Video Quality
[Rating:4.5/5]
As a simple reissue of the previous full release from Artificial Eye of the Three Colours Trilogy, White in its single-issue release receives the same AVC/MPEG-4 1080p transfer to Blu-ray as before. While the screen captures in this review are taken from the new release, any differences are mainly due to the differences in codecs (PNG versus our current preferred use of the lossless PNG format) or slight variations in the exact frame.
The AVC/MPEG-4 1080p/24 transfer from Artificial Eye looks strong and filmic with beautiful flesh tones and sharp reproduction of grain. Contrast is strong, but could possibly have been just a bit better, as darks don't always look quite as deep as I would like them to be and the overall image sometimes flattens, but shadow detail is greatly extended and I see no evidence of edge enhancement or compression artifacts.
Audio Quality
[Rating:4/5]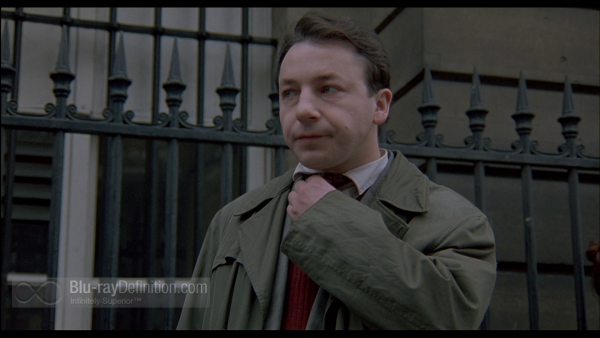 Audio remains the same as well and is provided in the bi-lingual Polish/French DTS-HD Master Audio 5.0 (48kHz/24-bit) and LPCM 2.0 Stereo (48kHz/24-bit) options. The 5.0 surround mix, more subtle and ambient than full-on and bombastic, seems to allow more breathing room. It has more dynamic range and slightly more subtle high frequencies across the board. The stereo mix, on the other hand, seems to be generally louder and have sound effects pushed forward a bit more in the mix with less range and a slightly more jarring high frequency response. Both mixes, however, have slight clipping in the dialogue on occasion, particularly when voices rise.
Supplemental Materials
[Rating:2.5/5]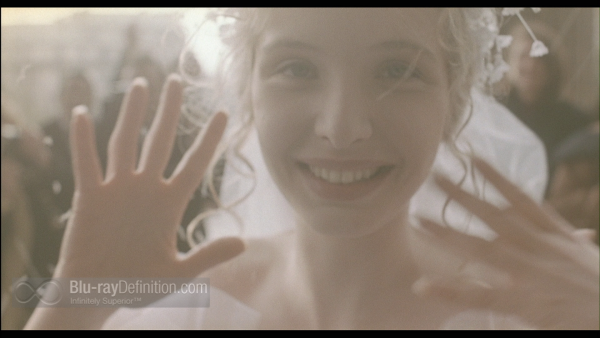 All of the supplements on this single-film reissue remain the same.
Krzystof Kieṡlowski's Masterclass (1994) (1.33:1; PAL; 00:10:45)
Interviews (1.33:1; SD/PAL):
Julie Delpy
Marin Karmitz, Producer
The Making Of (1.33:1; SD/PAL; 00:17:13)
Theatrical Trailers (1.33:1; SD/PAL)

Three Colours Blue
Three Colours White
Three Colours Red
The Definitive Word
Overall:
[Rating:4.5/5]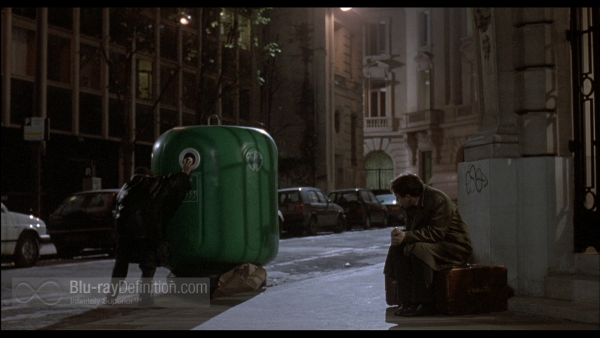 A wickedly dark tale of love lost and revenge, Three Colours: White ties into the previous film in the trilogy, Blue, in that it too deals with loss, but a completely different kind of loss. Kieṡlowski manages to capture the "blanc" slate of starting over after a bitter breakup in the cold winter whites and twisting plot. One also wonders if Julie Delpy herself was not cast partly due to her own milky white complexion, a perfect casting if ever there was one.
Additional Screen Captures
[amazon-product region="uk" tracking_id="bluraydefinit-21″]B00ENHM6Z8[/amazon-product]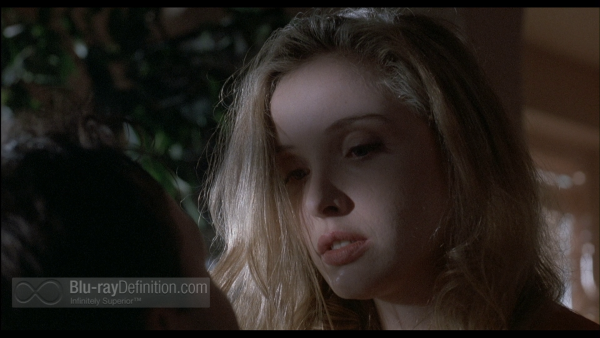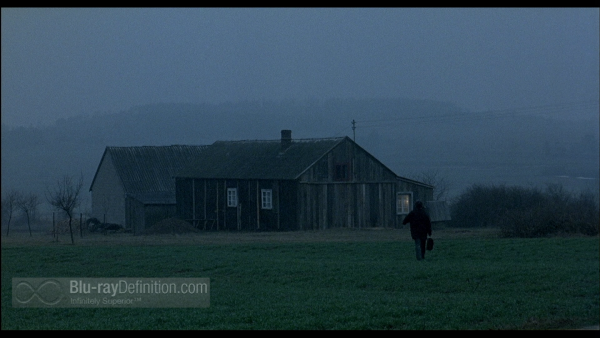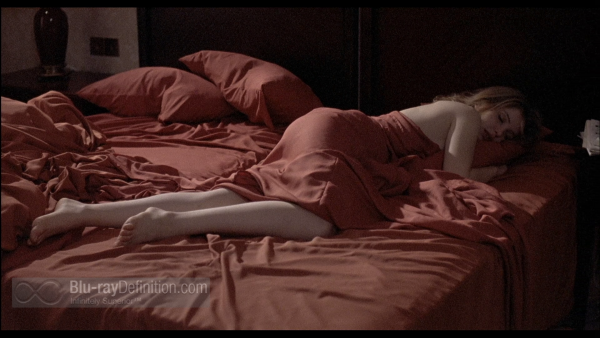 [amazon-product region="uk" tracking_id="bluraydefinit-21″]B00ENHM6Z8[/amazon-product]