–
Click thumbnails for high-resolution 1920X1080p screen captures
(The below TheaterByte screen captures were taken directly from the Blu-ray Discs and losslessly compressed in the PNG format. There should be no loss of picture quality with this format. All screen captures should be regarded only as an approximation of the full capabilities of the Blu-ray format.)

The Film
[Rating:3.5/5]
Crush tells the story of High School heartthrob Scott (Lucas Till.) Scott has it all, good looks, popularity as the school's top soccer star and a secret admirer as well. While this may sound good on paper, a seemingly innocent crush by said admirer turns into a deadly obsession. Who's responsible? Scott's long time friend Jules (Sarah Bolger), Bess (Crystal Reed), a shy classmate who is jealous of Scott's friendship with Jules, or is it Jeffrey (Reid Ewing,) a bright outcast who has a crush on Bess. Scott must now figure out who exactly is behind this obsession before his life is placed in any real danger. What results is the perfect definition of 'don't judge a book by its cover.'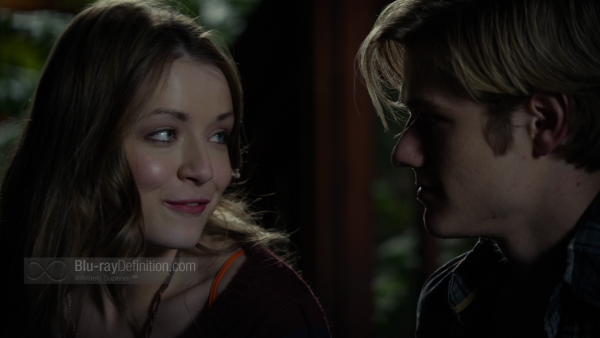 Upon first glance at the Blu-ray cover of Crush, we see a woman holding a knife with words like 'mine' and 'he loves me' etched into a nearby staircase in blood. Sounds like the recipe for a brooding teen romance, no? Well, gosh if I don't feel dumb for having pre-judged this film as something that would be mundane. While I won't go as far as to say that Crush is the best 'teen' film I've ever seen (Thirteen is high on that list,) I was downright shocked by not only the physical quality of the story told within. Instead of playing out as the one millionth reiteration of this tried and true story, Director Malik Bader is able to give this genre a fresh, occasional intelligent spin. Equally impressive is that of the acting. Lucas Till (whom I recognized from X-Men: First Class) turns in a solid performance. Billed as the type of character we've seen a thousand times over, Till's performance is able to carry this typical role into something new, something different (which is rare in this genre of film.)
Video Quality
[Rating:5/5]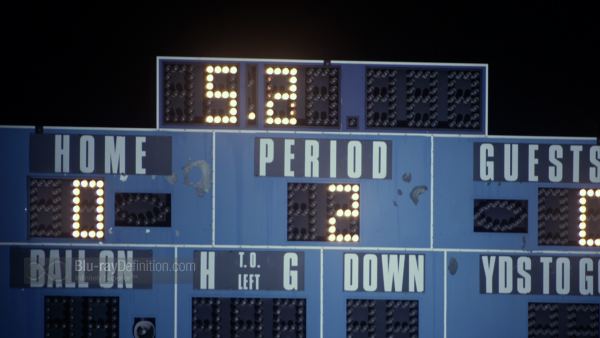 Just like the film itself, I was shocked at how impressive Crush's 1:78:1 framed, AVC MPEG-4 encoded transfer was. Perhaps the standout aspect of this release is the sheer amount of clarity and detail found within. Whether it be the film's color palette, which features bright exterior shots or solid dimly lit interiors, or physical skin/clothing textures, everything is handled with expert precision. Sharpness and overall image quality is one of the better transfers I've seen in recent time. While this won't end on any top of the year releases due to the smaller release as a film, Crush contains a truly solid transfer, one of which fans will certainly appreciate.
Audio Quality
[Rating:4.5/5]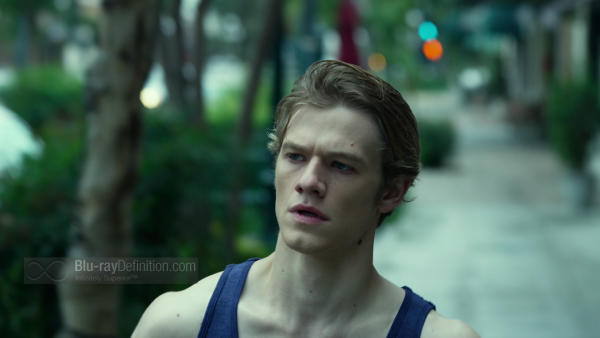 Audio-wise, the film's Dolby TrueHD 5.1 mix is almost as impressive as the aforementioned video transfer. Dialogue is well reproduced throughout via the center channel, while the film's atmosphere delivers a solid aural experience. Take in case some of the varying party footage, where the mix of both dialogue and music places us right in the middle of the fun. Smaller details, lack that of background chatter in some of the earlier sequences, and a fairly good amount of deep low-end help to prove that Millennium has delivered the goods.
Supplemental Materials
[Rating:1/5]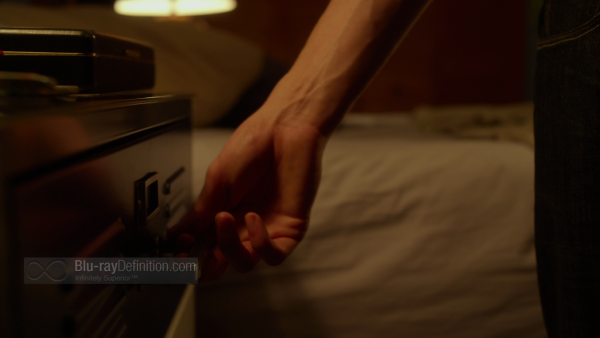 The included features are presented in High Definition:
The Making of Crush – This runs 21:10 and details the film's making of, dating back to the first day of shooting in November of 2011. 
The Definitive Word
Overall:
[Rating:3.5/5]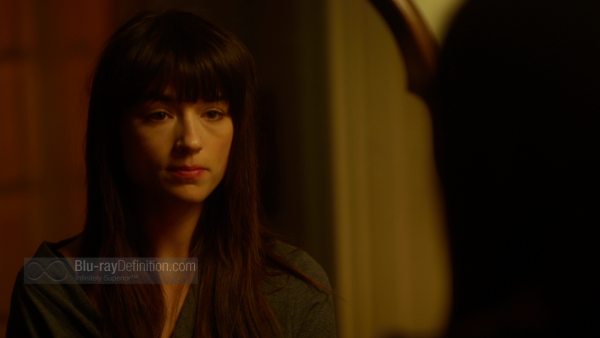 Simply put, Crush surprised the heck out of me not only with its cast, but also with its ability to raise above the standard 'teen' flick. Equally solid is Millennium's Blu-ray for the film with impressive V/A. Recommended on all fronts.
Additional Screen Captures
[amazon-product]B00CA45O1O[/amazon-product]
[amazon-product]B00A7F0LDY[/amazon-product]
Purchase Crush on Blu-ray at CD Universe
Shop for more Blu-ray titles on Amazon.com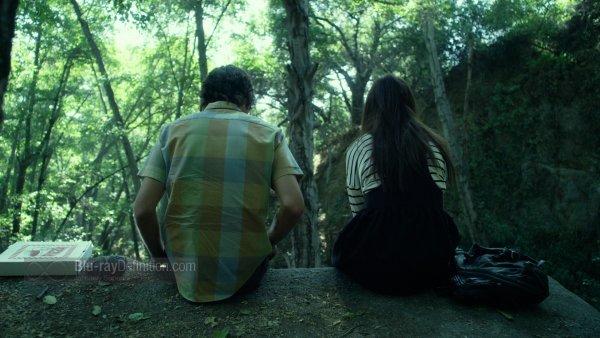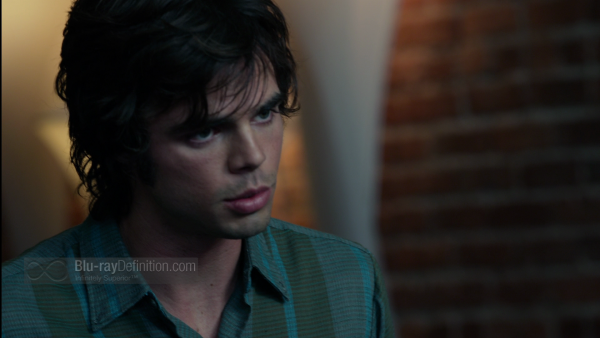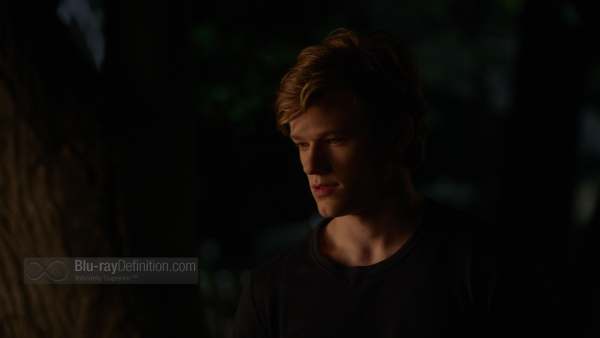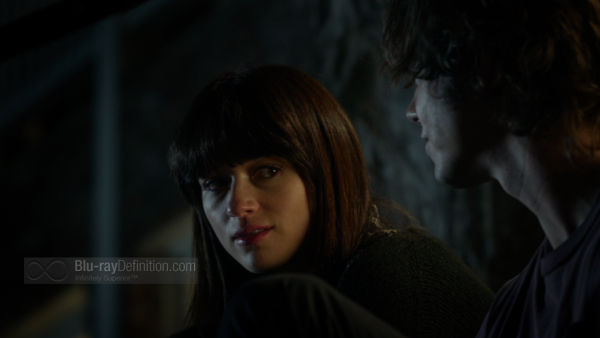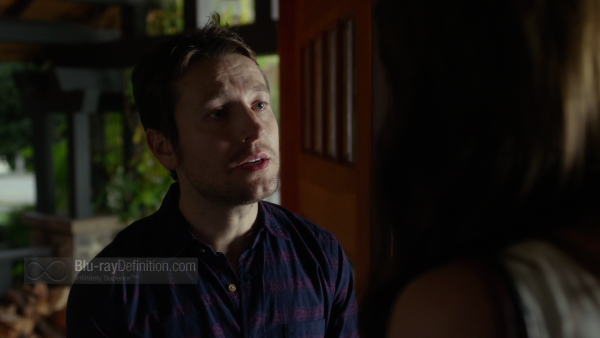 [amazon-product]B00CA45O1O[/amazon-product]
[amazon-product]B00A7F0LDY[/amazon-product]
Purchase Crush on Blu-ray at CD Universe
Shop for more Blu-ray titles on Amazon.com