–
(The below TheaterByte screen captures were taken directly from the Blu-ray Disc and losslessly compressed in the PNG format. There should be no loss of picture quality with this format. All screen captures should be regarded only as an approximation of the full capabilities of the Blu-ray format.)
The Film
[Rating:4/5]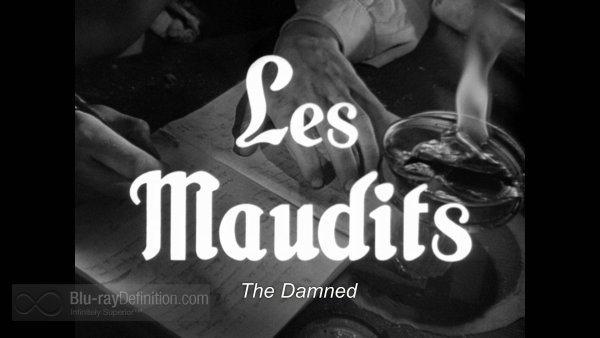 René Clément emerged as one of the leading French film directors following World War II. Les Maudits (The Damned) was one of his first feature films released after the war, and won a Cannes Film Festival award.
It is April 1945 and France is being liberated by the Allies from German occupation. High ranking Nazis, General von Hauser (Kurt Kronefeld) and Herr Forster (Jo Dest) with his assistant, petty criminal Willy Morus (Michel Auclair) are preparing to escape from Oslo to South America via submarine. After landing in South America, they plan to set up secret cells and refuges for other Nazis.  Also on board are the General's mistress, Hilda Garosi (Florence Marly) and her Italian husband (Fosco Giachetti), a French propagandist Couturier (Paul Bernard), and the Ericksens, a Scandinavian professor (Lucien Hector) and his daughter Ingrid (Anne Campion).  After surviving an attack by Allied destroyers, the crew heads for the seaside town of Royan to get treatment for Hilda who had suffered a head injuy. Local doctor Guilbert (Henri Vidal) is forcibly taken on board to treat Hilda and realizes that his life is now in danger. The life or death conflicts of the principal characters, crammed into the sub's claustrophobic quarters, all begin to surface.  The announcement of Berlin's fall and Hitler's death reaches the crew and passengers, further increasing the tension onboard. A contingent from the sub goes ashore and meets importer and Nazi agent Larga (Marcel Dalio) who was supposed to provide much needed fuel but things go very wrong. Taking a page out of Agatha Christie's Ten Little Indians, the submarine begins to "lose" some of its passengers.  This taut drama concludes in one of those bitter ironies of war that is simply staggering.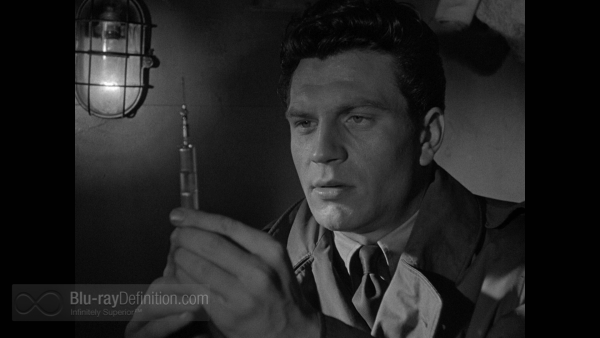 Considering the proximity of this film's release to WW II, the emotional content becomes even more poignant, probably leading to the heavy-handed portrayal of the Nazis and sympathetic treatment of French nationals.
Video Quality
[Rating:3/5]
Films in confined settings rely heavily upon cinematography to carry their dramatic values. Here we are fortunate for the efforts of Henri Alekan and his crew. The close-ups are telling and the expressive faces of the actors are well conveyed. There is the intrusion of graininess and loss of detail in some of the distance shots, but this does not detract from the overall quality of the film.
Audio Quality
[Rating:2.5/5]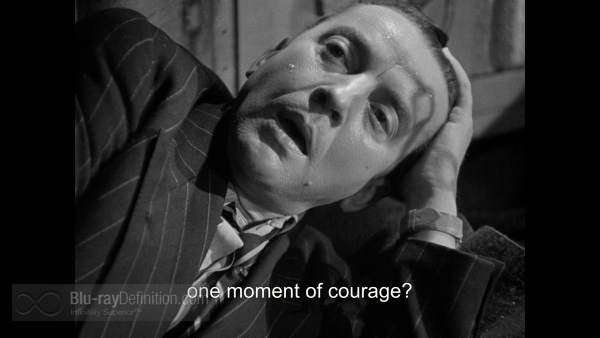 There is a French LPCM in phony stereo (48 kHz/24-bit) soundtrack. The boxy quality is understandable given the film's age but the dialogue is perfectly intelligible in all three of the languages (French, German and Italian) that I speak. Fear not for viewers not fluent in these languages, there are excellent subtitles.
Supplemental Materials
[Rating:3/5]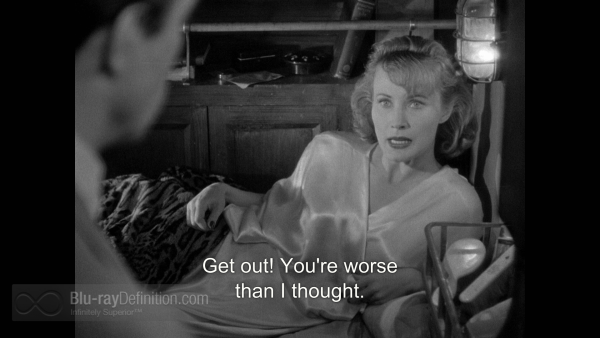 There are the following extras
René Clément  or The Cinema of Sketches (54:06) (French LPCM Stereo 48 kHz/24-bit ): a 2010 documentary on the making of this film and its director . It contains interviews with a number of Clément's colleagues, contemporaries and film critics.
Audio Commentary by film scholars Judith Mayne and John E. Davidson
2013 re-release theatrical trailer (1:37) (English LPCM Stereo 48 kHz/24-bit)
The Definitive Word
Overall:
[Rating:3.5/5]
2013 is the centennial for René Clément and The Damned pays homage to all of the qualities that made him one of France's greatest 20th century directors. Sight and sound shortcomings aside, the intensity of this film's drama is terrific and one can see how subsequent Clément films like Purple Noon and Forbidden Games stemmed from this powerful predecessor.
 Additional Screen Captures

[amazon-product]B00D3XMIS8[/amazon-product]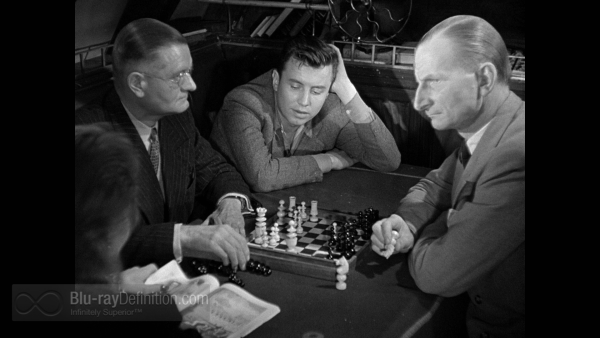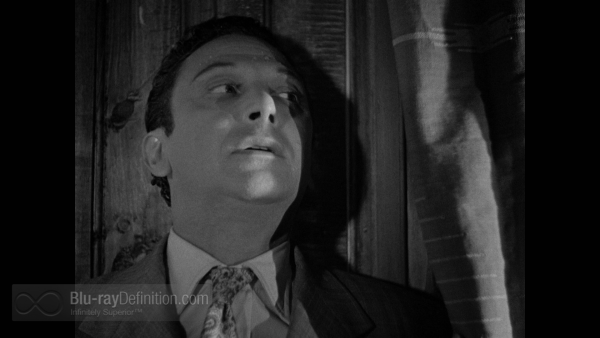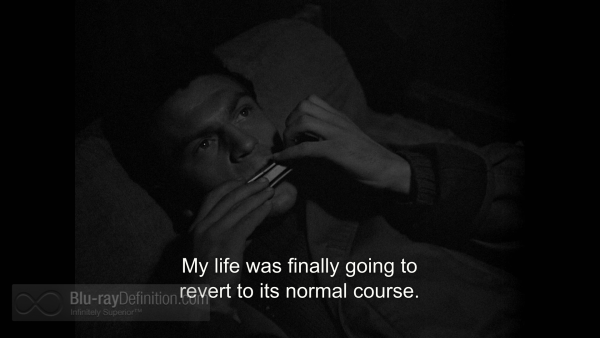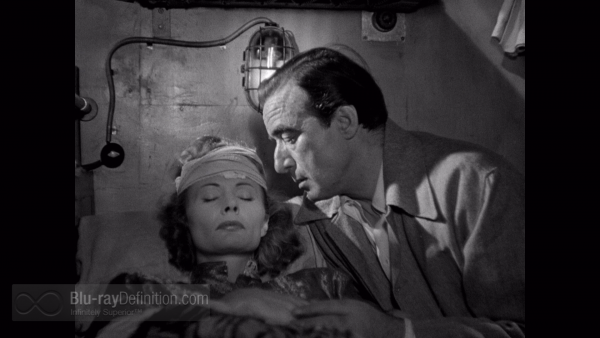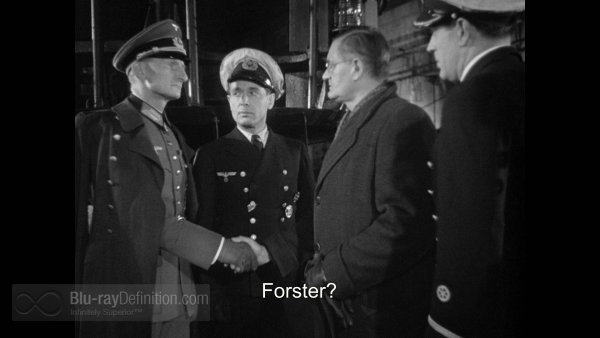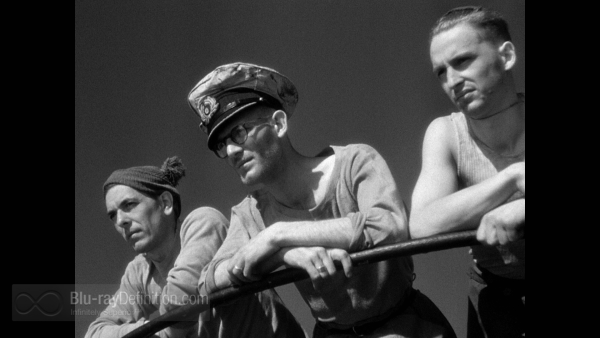 [amazon-product]B00D3XMIS8[/amazon-product]