–
The Film
[Rating:2.5/5]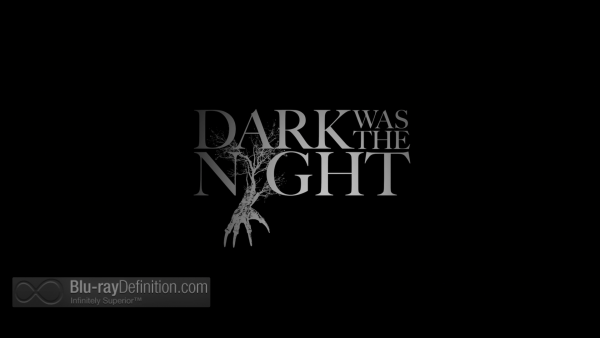 In this atmospheric horror film directed by Jack Heller (Enter Nowhere), Kevin Durand plays Sheriff Paul Shields who's dealing with the loss of his son and the subsequent collapse of his marriage when he and his family move to the quaint and isolated logging town of Maiden Woods. But soon Paul and his deputy (Lukas Haas) find them dealing with an ancient terror from within the woods surrounding the town after a logging company destroys a large patch of old woods and unleashed a force that, until now, was just a local myth, but increasingly seems like it may be real.
Dark Was the Night will not win any awards for originality, but the film, which ran at the Screamfest Horror Festival, is effective at creating oodles of atmosphere. In fact, that's petty much all that seems to be going on here. Outside of some very somber looks on everyone's faces, especially Kevin Durand who mopes around the entire film over the death of his son and the loss of his wife, even though this thread of the storyline is barely touched on, and the creepy lighting and sound effects, nothing really happens in Dark Was the Night until the final act. We finally get the big reveal of what was really going on, but after so much mucking about, it's all so anticlimactic.

Video Quality
[Rating:4/5]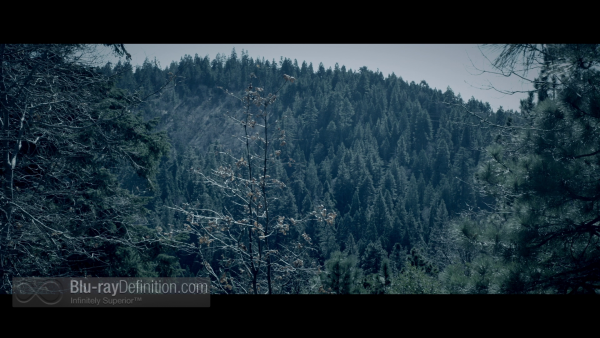 True to its name, Dark Was the Night has a very dark and subdued color palette, shot in what is obviously a digital format. It arrives on Blu-ray in what is a very solid AVC/MPEG-4 1080p transfer from Image Entertainment that presents this shadowy and nuanced production as best as it can, and it is free from color banding, posterization, and edge enhancement.

Audio Quality
[Rating:4/5]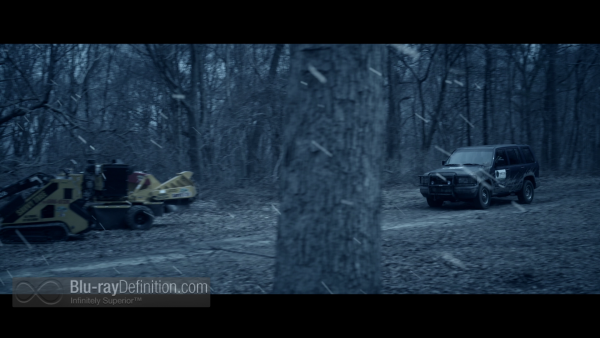 Dark Was the Night comes with an atmospheric English DTS-HD Master Audio 5.1 (48kHz/24-bit) soundtrack that suits the material well. The sound is dynamic and dialogue is full and clear in the center channel and we get a good balance between the front channels and the surrounds which carry a lush amount of reverberation and little sounds that help to bring us into the action.

Supplemental Materials
[Rating:2/5]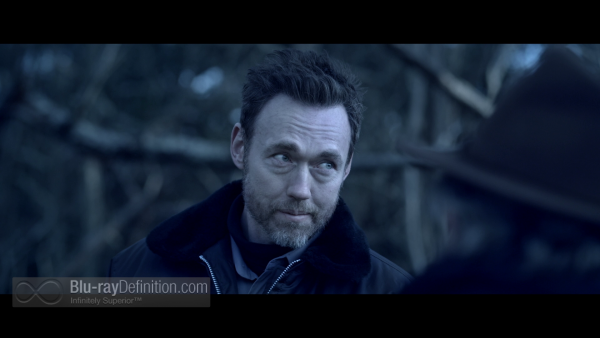 Behind the Scenes: A Trip to Maiden Woods (1.78:1; 1080p/24; 00:07:34)
Q&A with the Cast of Dark was the Night (2.35:1; SD; 00:08:38)

The Definitive Word
Overall:
[Rating:3/5]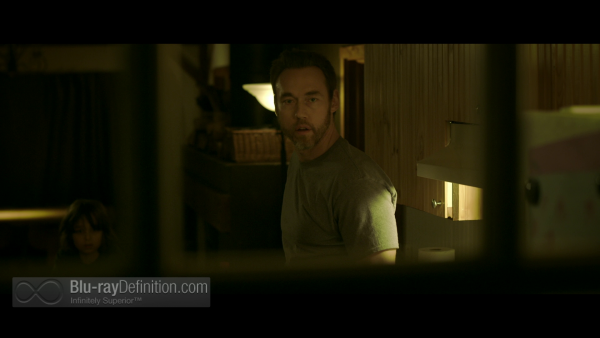 Dark Was the Night may not rise to the top of anyone's horror marathon lists this coming Halloween season, but, despite its flaws, it does have some good points. It's just missing a stronger screenplay and perhaps a slightly more adept director behind the lens. It may work to pass the time on a late night for some mild thrills.

Additional Screen Captures