– –

The Film
[Rating:4/5]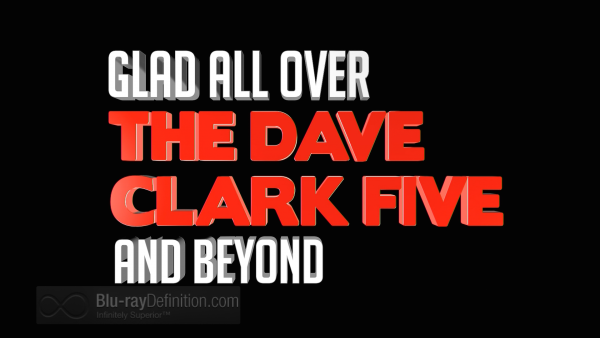 In 1964, the United States experienced the first wave of the British pop star invasion. Of course, there were The Beatles and…at the same time…there was the Dave Clark Five (think about how many groups of that era actually bore somebody's name). This PBS documentary goes back to the beginning of a band that caught the RnR wave and rode it to tremendous success. Beatles notwithstanding, these guys were top track rockers that delivered the sounds of their times with fifteen consecutive singles hitting Billboard's Top 40. Many loyal UK fans considered the DC5 to be better than the Beatles, thus fomenting the so-called battle of the bands. It did not hurt the DC5 cause that Clark was also more photogenic than any of the Lennon-McCartney crew. The group's initial hit, "Glad All Over" jammed our jukeboxes and the DC5 became the new musical darlings of the United States.
This documentary is peppered with bits from original DC5 fans and other luminaries like Elton John, Paul McCartney, Bruce Springsteen, Twiggy, Stevie Wonder, Whoopi Goldberg, Sharon and Ozzy Osbourne, Freddy Mercury, and Kiss's Gene Simmons.  Weaving in and out is the Tom Hanks encomium during the DC5's 2008 induction into the Rock and Roll Hall of Fame.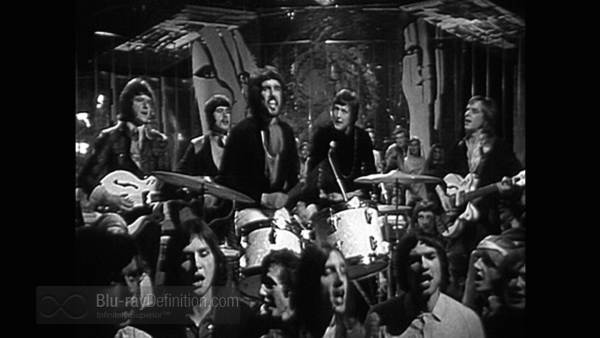 Combining clips from live and televised performances, The Dave Clark Five and Beyond: Glad All Over tells a compelling story of ambition, drive, and lucky breaks. Beginning with the band's humble origins in London's Tottenham district, we get to see the light and dark sides of instant fame caught in films and videos of the era.  Much of this rockumentary goes past the DC5's brief candle era and on to Dave Clark's entrepreneurial success with other projects.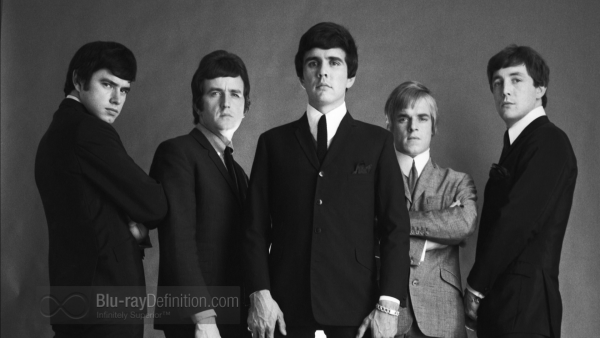 The Dave Clark 5 was leader/drummer Clark, Rick Huxley (bass), Mike Smith (keyboards), Lenny Davidson (lead guitar) and Denis Payton (saxophone/harmonica/guitar). Lead singer  Smith had a sensational voice that drove the band forward while Clark was an aggressive big-beat drummer as well as creator of most of the group's hits. As Clark owned the rights to the DC5 catalog, he decided not to license their recordings from 1978 to 1993, restricting access to their extensive catalog. Fortunately, much of their music is now available on iTunes.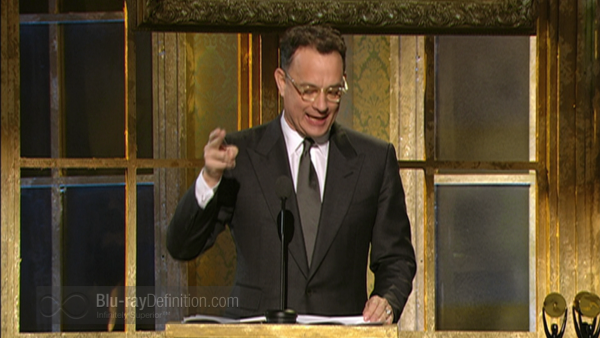 Directed by Clark himself, and expanded from its original PBS television version, we get what must be considered the definitive account of one of the most successful pop groups in history, going on to sell more than 100 million records and pack performing venues in the US and back home in the UK.
Video Quality
[Rating:3.5/5]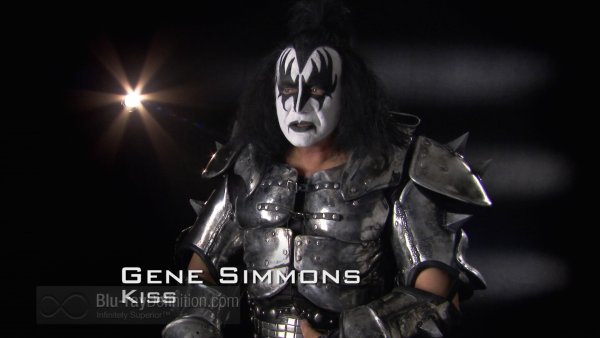 As might be expected, there is considerable variation in the video quality of the program with much of the filmed segments coming from the '60s and the newer interviews being in hi-def. That said, the integration of these sources into a whole is absolutely brilliant, a model for this genre of pop music documentaries.
Audio Quality
[Rating:4/5]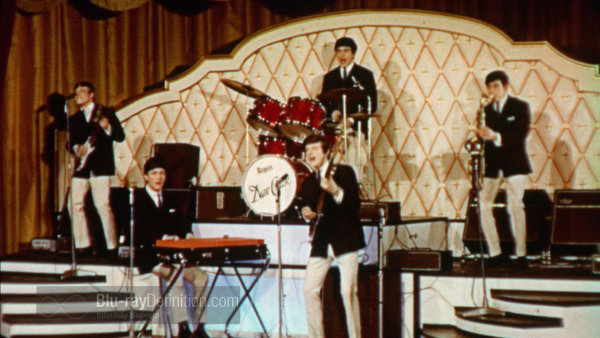 Again, the provenance of the music covers nearly a half-century, with much being in glorious mono. But there is so much good stuff here and reproduced so clearly that it grabs viewers and holds on to them for the nearly two-hour running time.
Supplemental Materials
[Rating:3.5/5]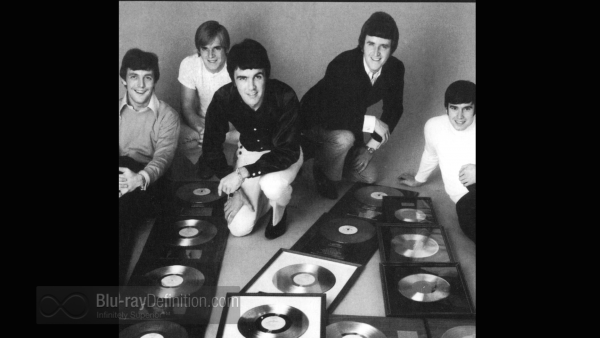 A second Blu-ray disc is included that has enough "extras" to nearly constitute another documentary film.
Outtakes (DTS-HD Master Audio 5.1; 48kHz/24-bit; 7:22) — Interview clips with many of the same performers in the original PBS special.
Alternative DC5 Performances (DTS-HD Master Audio 5.1; 48kHz/24-bit; 12:00)
"You Can't Win 'Em All (DTS-HD Master Audio 5.1; 48kHz/24-bit; 1:45) — Additional interview clips.
Hold On Film Sequences (DTS-HD Master Audio 5.1; 48kHz/24-bit; 3:30) — Scenes from the DC5 television show.
Hits in Action Promotional Film (DTS-HD Master Audio 5.1; 48kHz/24-bit; 15:00).
The Royal Command Performance Unedited Version (DTS-HD Master Audio 5.1;48kHz/24-bit; 6:30) –The legendary broadcast that features several DC5 hits "Nineteen Days," and "Georgia."
Dave Clark's Time: The Musical (DTS-HD Master Audio 5.1; 48kHz/24-bit; 25:00) An interview with Clark and Freddie Mercury.
Dave Clark's Time: The Musical (DTS-HD Master Audio 5.1; 48kHz/24-bit; 5:00) — Interviews with Dave and Julian Lennon.
Dave Clark's Time: The Musical (DTS-HD Master Audio 5.1; 48kHz/24-bit; 6:30) — A featurette on Dave Clark's big musical that debuted in 1986 along with reactions from those in attendance.
Dave Clark's Time: The Musical (DTS-HD Master Audio 5.1; 48kHz/24-bit; 23:00) — Conversation between Film Critic Iain Johnstone, Laurence Olivier and Dave Clark.
Give Time For AIDS (DTS-HD Master Audio 5.1; 48kHz/24-bit; 5:00) — A brief glimpse of the Time benefit for AIDS, one of the very first of its kind.
The Definitive Word
Overall:
[Rating:4/5]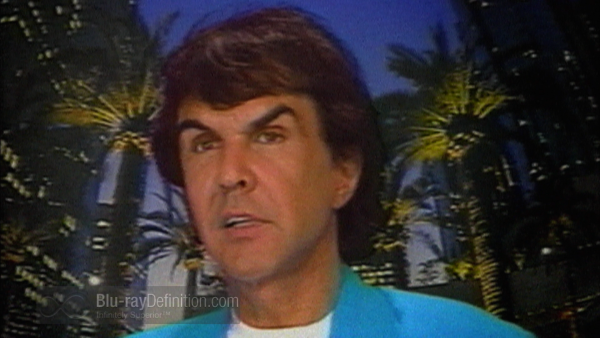 This is one terrific PBS special film that will bring back many good memories to DC5 fans, old and new alike. Coupled with a generous disc of extras, this Blu-ray set is self-recommending .
Additional Screen Captures
[amazon-product]B00IVLRC88[/amazon-product]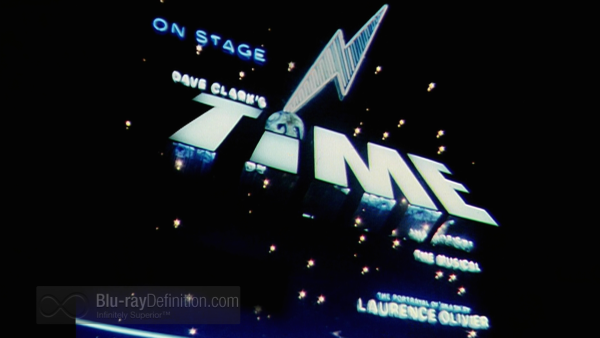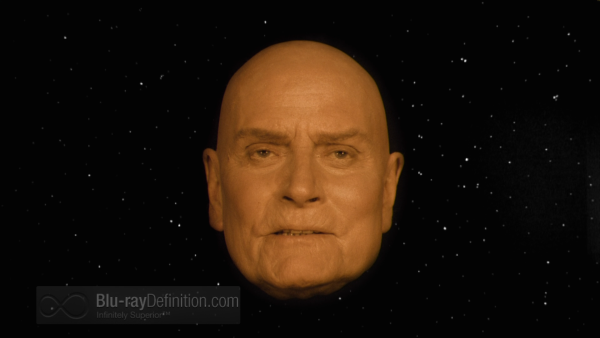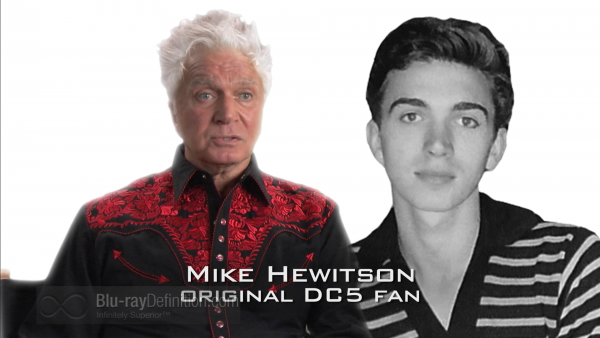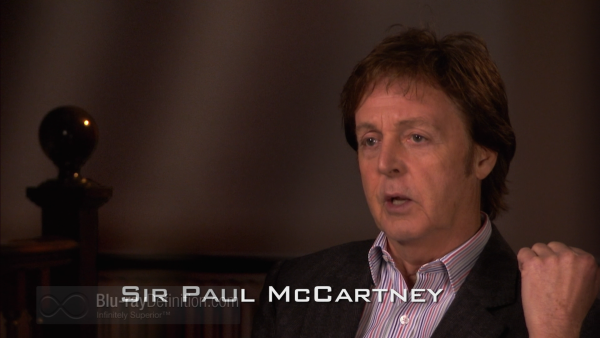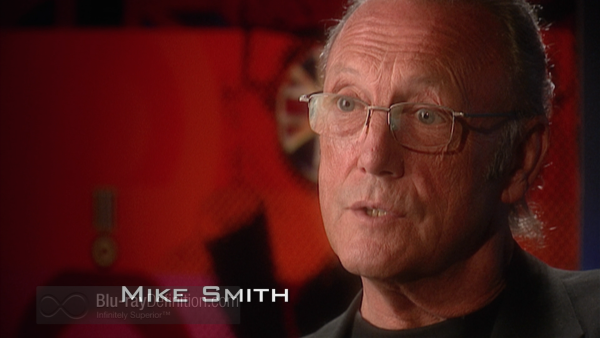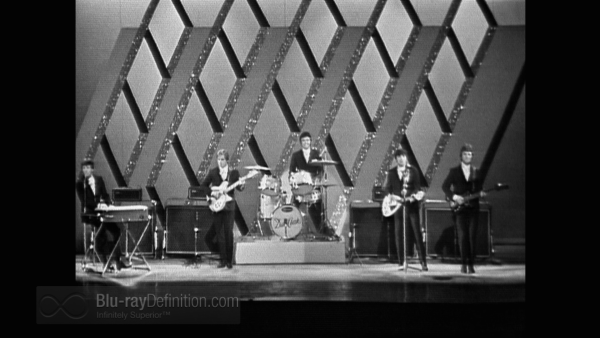 [amazon-product]B00IVLRC88[/amazon-product]