– –
Click thumbnails for high-resolution 1920X1080p screen captures
(The below TheaterByte screen captures were taken directly from the Blu-ray Discs and losslessly compressed in the PNG format. There should be no loss of picture quality with this format. All screen captures should be regarded only as an approximation of the full capabilities of the Blu-ray format.)

The Film
[Rating:3.5/5]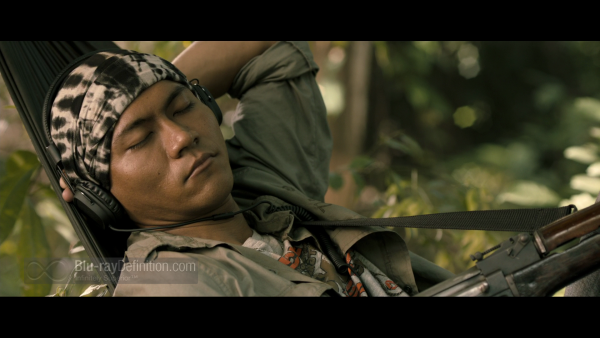 Dead Mine tells the story of the legend of Yamashita's Gold, hidden in the deep jungles of Indonesian. Lead by Captain Tino Prawa (Ario Bayu), his sergeant Papa Ular (Bang Tigor), as well as Price (Les Loveday,) the groups ultimate goal is to discover this treasure and one particular 'dead mine' (an abandoned mine used by the Japanese military during World War II.) Now like most of these films go, the group will soon discover that hunting for this long lost treasure just may be more dangerous than any of them had ever imagined. What results is a fairly solid horror flick, highlighted by a few impressive action sequences.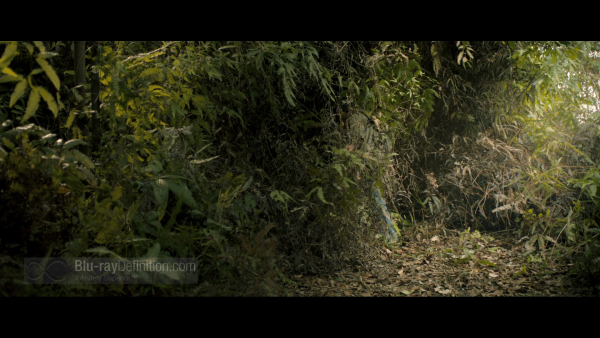 While the plot of Dead Mine is by-the-numbers in more than a few sequences throughout, the film still manages to entertain thanks in part to a share of solid action moments. In particular, the scenes that occur inside the mines are the more effective moments. It's here, mostly due to the dark, low-lit interiors, that we constantly find ourselves scanning both the forefront and surroundings of each scene. These scenes really help to make the film worth checking out as, outside of this, Dead Mine is still a rather 'follow the standard horror/action cliches' to get by kind of film.
Video Quality
[Rating:4.5/5]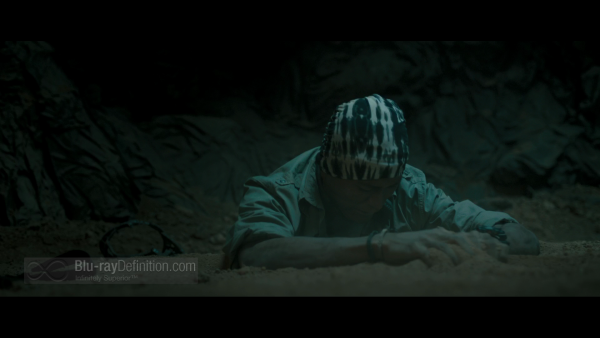 Arriving with a 1:78:1 framed, AVC MPEG-4 encoded transfer, Dead Mine offers up a stellar video presentation courtesy of XLRator Media. Shot digitally, the film's color palette focuses more on the brighter side of the color spectrum featuring lush, vibrant greens of the trees and leaves. Blacks are equally as impressive, with no sequence losing any detail nor any noticeable crush or smearing of colors. Facial close ups result in accurate flesh tones/contrast levels, while there isn't any instance of noise or print damage.
Audio Quality
[Rating:5/5]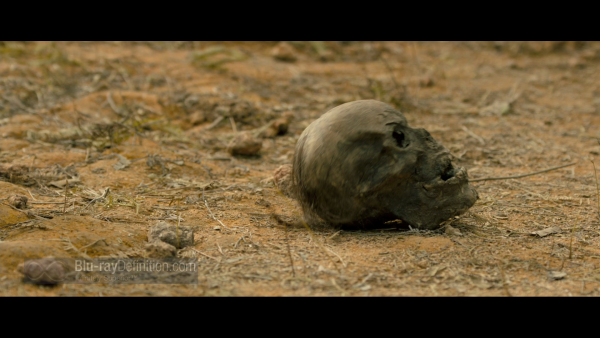 Audio-wise, the film's DTS-HD Master Audio mix offers up a fantastic audio presentation. Dialogue is crisp, clean and intelligible throughout with no instance of drop out. Atmosphere, whether it be the insect filled jungles of Indonesian, or the dark, interior shots, is excellent. LFE is dominate when called upon, but also provides us with slight, little 'oomphs' here and there making us feel like we're right in the middle of all the action.
Supplemental Materials
[Rating:0/5]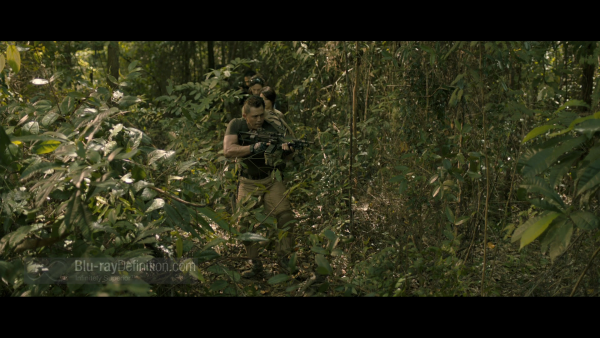 No features have been included in this release.
The Definitive Word
Overall:
[Rating:3.5/5]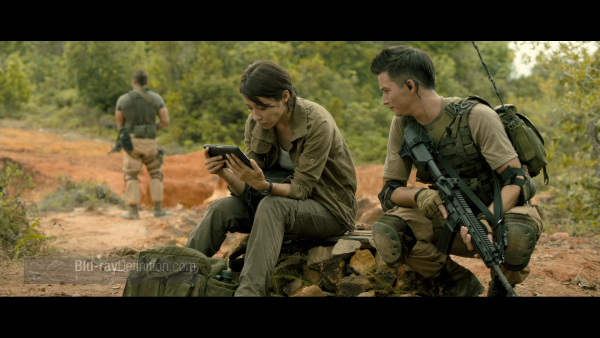 Despite following a few tried and true action/horror cliches, XLRator's Dead Mine is worth looking into for those who can't get enough action in their lives.
Additional Screen Captures
[amazon-product]B00BIYQPAG[/amazon-product]
Purchase Dead Mine on Blu-ray at CD Universe
Shop for more Blu-ray titles on Amazon.com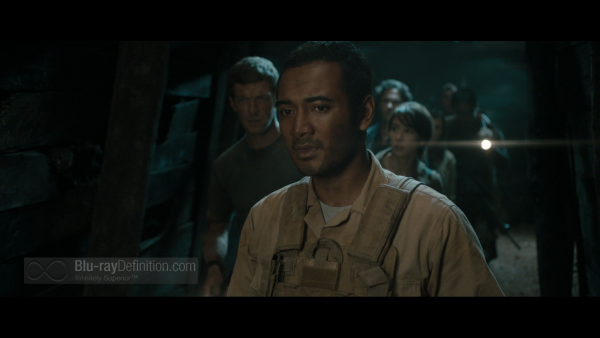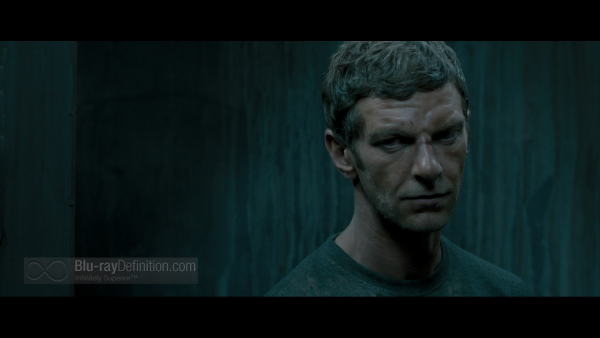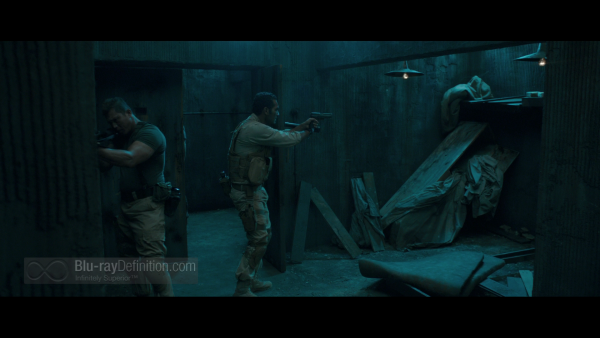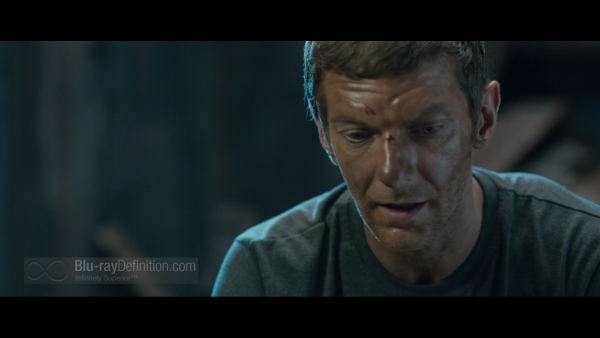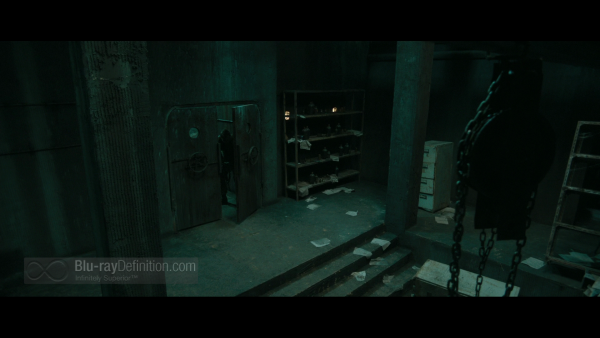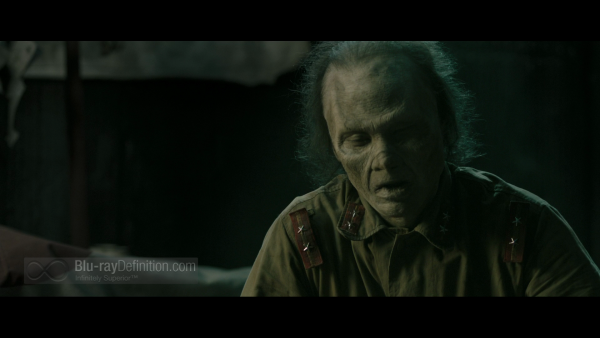 [amazon-product]B00BIYQPAG[/amazon-product]
Purchase Dead Mine on Blu-ray at CD Universe
Shop for more Blu-ray titles on Amazon.com