– –
The Film
[Rating:3.5/5]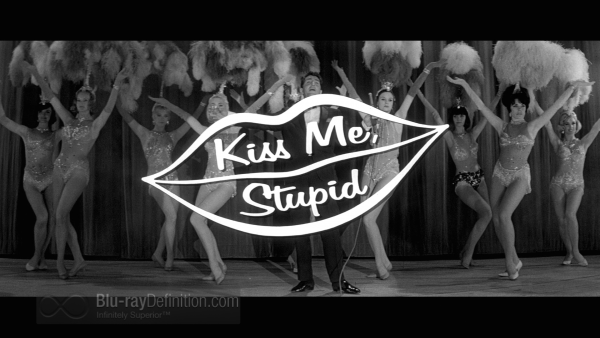 Fan favorite Dean Martin plays a Las Vegas entertainer surprisingly named "Dino," a skirt-chasing, hard-drinking crooner, whose night club show is closing. The singer's constant need for sex is legendary, claiming that if he misses a day, he will have a headache. Kiss Me Stupid finds Dino heading back to Los Angeles when his car is suddenly detoured to Climax (!), Nevada, a real entertainment backwater town.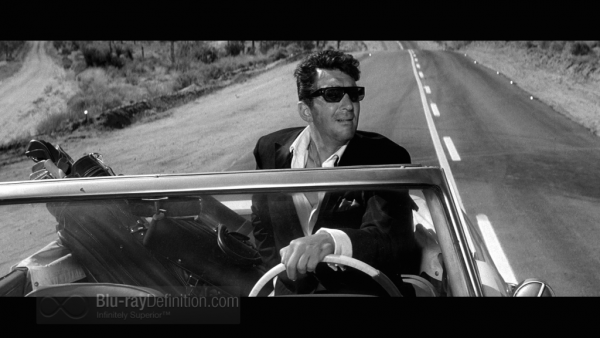 Local piano teacher, Orville J. Spooner (Ray Walston) has a beautiful, much younger wife Zelda (Felicia Farr). He is pathologically jealous and thinks that every man from the handsome milkman (James Ward) to teenager Johnnie Mulligan (Tommy Nolan) is after her.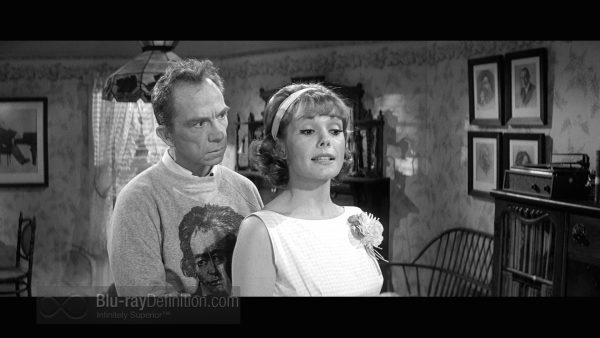 Dino pulls into town and suddenly Orville and gas station attendant Barney Millsap (Cliff Osmond), both aspiring songwriters,  see a great opportunity to get the famous singer to hear their songs (all of which have unfortunate titles, ex. "Two Coins in a Fountain"). To keep Dino from getting away, Barney sabotages his fancy car, and Orville offers him lodging at his house. When Zelda comes home and informs her husband that she has always been a major Dino fan, Orville realizes that housing the singer might be a huge mistake.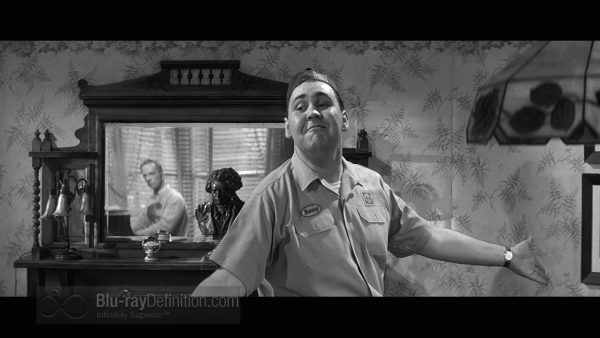 Even though it is their anniversary, Barney convinces Orville to get into an argument with Zelda so that she will walk out and avoid Dino's amorous advances. Once Zelda leaves, Barney plans to procure a cocktail waitress from the notorious watering hole, "The Belly Button", and passes her off to Dino as Orville's wife. Enter sassy waitress Polly the Pistol (Kim Novak), originally from New Jersey, and stranded in Climax for lack of a car.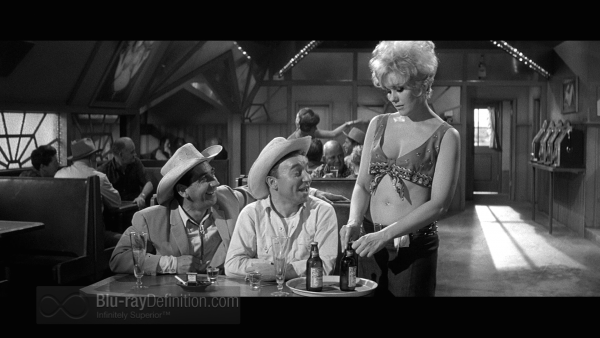 Polly and Orville set the domestic scene and Dino immediately makes his move on the new "Zelda." Dino's crude advances repulse Polly in spite of Orville's efforts to keep the party going. There is a further complication. Zelda has had it with her bitchy mother and drives home just in time to witness Orville and Polly cavorting around the living room, and drinking wine out of her shoes.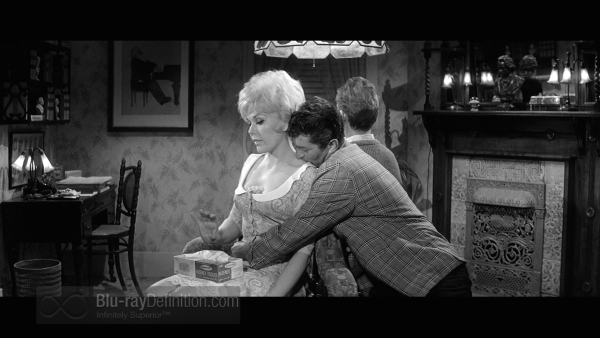 There is a gradual but obvious shift in the relationships of the characters as Zelda goes to The Belly Button and gets blitzed, ironically being carried to Polly's trailer. Things heat up between Polly and Orville but when he sees Dino moving in on his "wife," he loses it and tosses Dino out along with what he believes is his future in songwriting.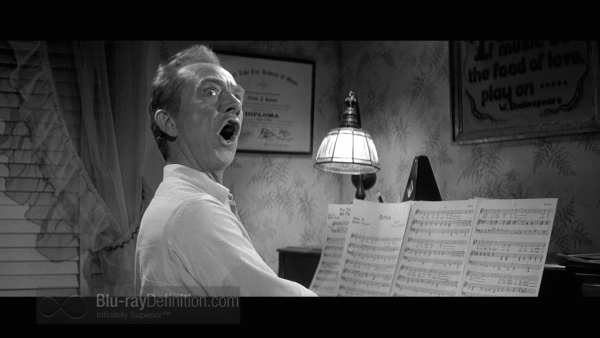 More plot twists develop involving all of the characters, and, in the end, Billy Wilder and crew have simply created another screwball comedy that makes us all chuckle.

Video Quality
[Rating:3.5/5]
Most of this restored version of this 1964 black-and-white film is quite sharp with great contrasts. There is the occasional grainy sequence but that is the exception rather than the rule. Contrasts and close-ups are generally excellent.

Audio Quality
[Rating:3/5]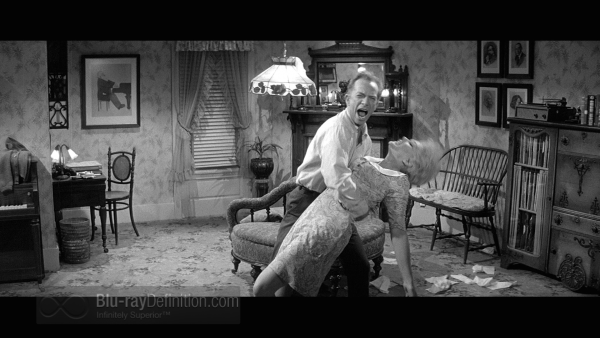 The mono DTS-HD Master Audio soundtrack is clearly compressed and frequently boxy. That aside, dialogue is well presented and the musical selections are well done.

Supplemental Materials
[Rating:1/5]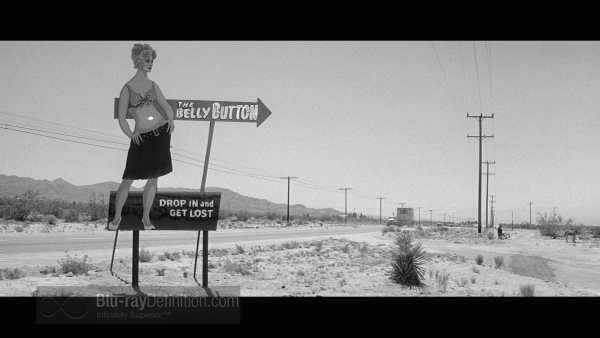 A theatrical trailer is included.

The Definitive Word
Overall:
[Rating:3.5/5]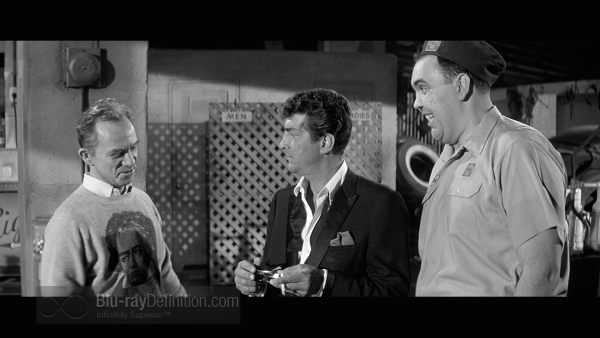 This is one of those role-reversal romantic comedies that takes an established plot premise and makes it work. Kim Novak was a great comic actress and her supporting cast is superb. It is interesting to note that roles of Orville and Polly in Kiss Me, Stupid were originally offered to Jack Lemmon (Felicia Farr's real-life husband) and Marilyn Monroe. That said, I cannot imagine a better ensemble for Billy Wilder to carry across the finish line. Dean Martin adds the final touch to a very clever and enjoyable film.
 Additional Screen Captures
[amazon-product]B00R5TAWT8[/amazon-product]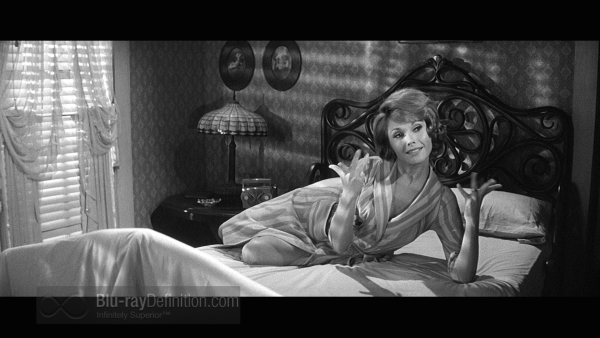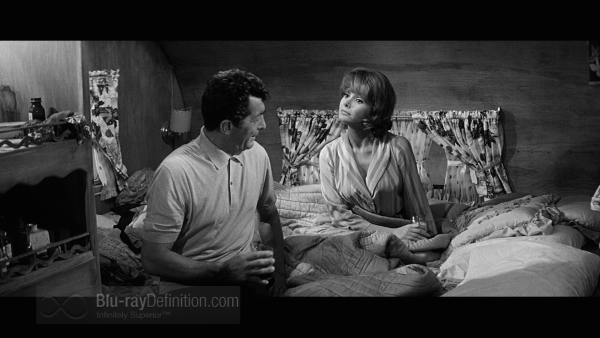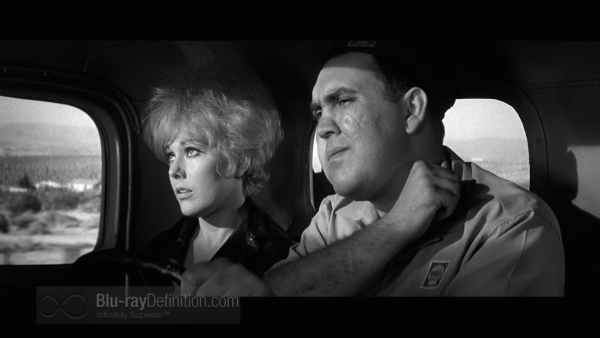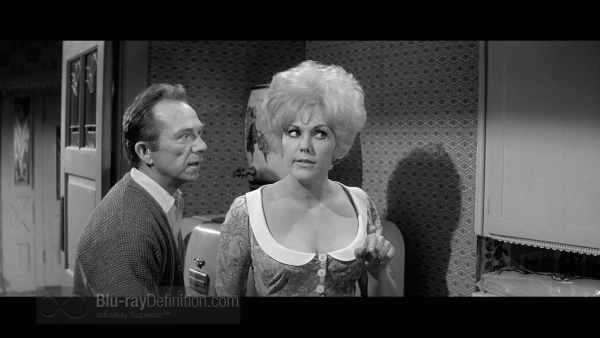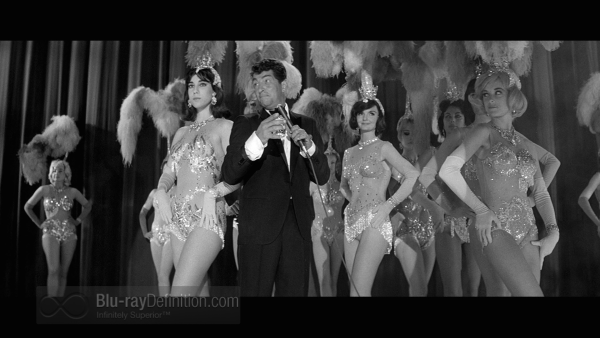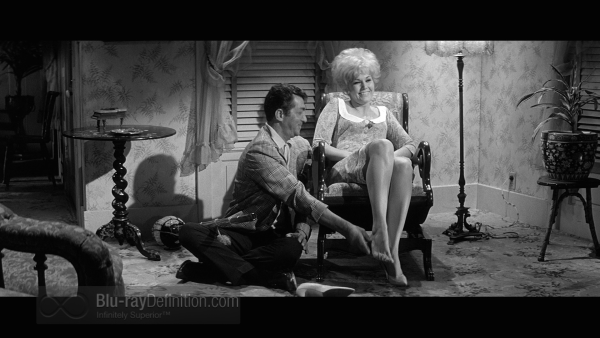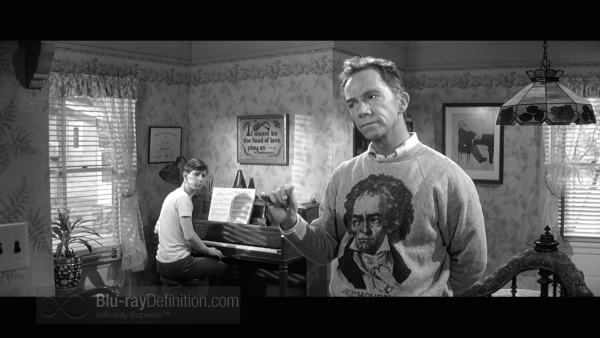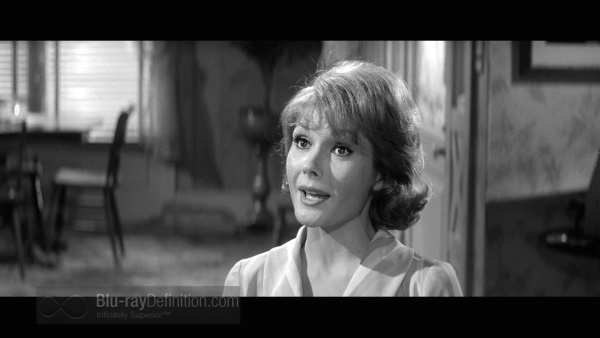 [amazon-product]B00R5TAWT8[/amazon-product]