– –

The Series
[Rating:4/5]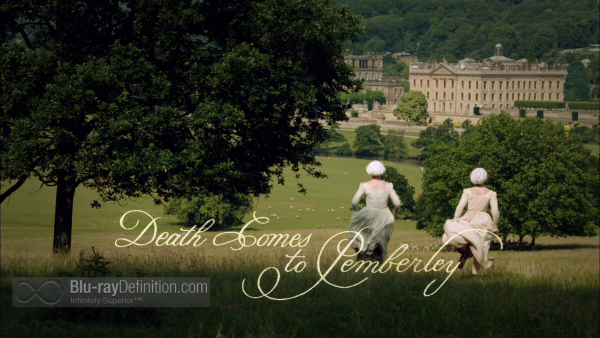 Death Comes to Pemberley is the British thee-part mini-series based on the bestselling P.D. James novel of the same name. A murder mystery, the story is a continuation of the famous Jane Austen novel Pride and Prejudice incorporating the same characters and set in 1803, some six years after the events of the original novel in which Mr. Fitzwilliam Darcy and Miss Elizabeth Bennet were married.
It is October 1803 and Elizabeth (Anna Maxwell Martin; Philomena; TV's The Bletchley Circle) and Darcy (TV's The Americans) are preparing for their annual ball at Pemberley. On their way, though uninvited, to the ball are Elizabeth's sister Lydia (Jenna Coleman; TV's Doctor Who) accompanied by her husband, Darcy's ne'er-do-well childhood friend George Wickham (Matthew Goode; TV's The Good Wife; Belle) and his friend Captain Denny (Tom Canton). When a rousing row occurs between the two men in the carriage on the way to Pemberley, they stop the coach and run off into the dark forest together. Then there are gunshots and Captain Denny ends up dead. Suspicion immediately falls upon Wickham, whose reputation as a Lothario and debtor does him no good. Meanwhile, Darcy and Elizabeth's marriage is put under tremendous strain by the situation as Darcy must worry about Pemberley and his family reputation while securing a reasonable match for his sister Georgiana (Eleanor Tomlinson; TV's The White Queen; Jack the Giant Slayer), which eventually comes in the form of seemingly noble cousin Colonel Fitzwilliam (Tom Ward). Georgiana, however, does not love Fitzwilliam, she loves the liberal-mined young lawyer Henry Alevston (James Norton), and Elizabeth also does not trust Fitzwilliam's motives regarding Georgiana, or believe that he had no involvement in Captain Denny's death – he was out for a late night ride during the murder.
Death Comes to Pemberley is a fascinating series in many aspects. The story from the James novel is excellently adapted to television by Juliette Towhidi (Calendar Girls). Despite the mystery at the center of the drama collapsing somewhere around the midway point of this three-parter, other aspects of the series remain absolutely riveting and true to Austen's style. The play of early 19th century English manners and social mores, the commitment to keeping up appearances at all costs and duty to a family legacy makes almost every moment feel of the utmost importance. The series is also supported by a colorful array of tertiary characters who prove more than important to keeping the the story moving forward.
The casting is quite solid as well. Anna Maxwell Martin may seem a strange choice as Elizabeth, but in her unusual beauty and obvious strength that she often portrays onscreen, she gives off an air of determination to get to the bottom of the real story behind the death at Pemberley, and to keep from being swayed against her will, even as her beloved Darcy seems to almost regret marrying beneath his station. The other actors are all reasonably cast as well. Rhys is a formidable Darcy, but perhaps a bit too rigid.
Meanwhile, the visual aspects of Death Comes to Pemberley are exemplary. This is a classic British period costume drama in every regard and thanks to the fine efforts of costume designer Marianne Agertoft, production designer Grant Montgomery, set decorator Ussal Smithers, and the knowing lens of cinematographer Steve Lawes under the direction of Daniel Percival, it not only looks absolutely gorgeous, but also has a glow of authenticity.
Video Quality
[Rating:4.5/5]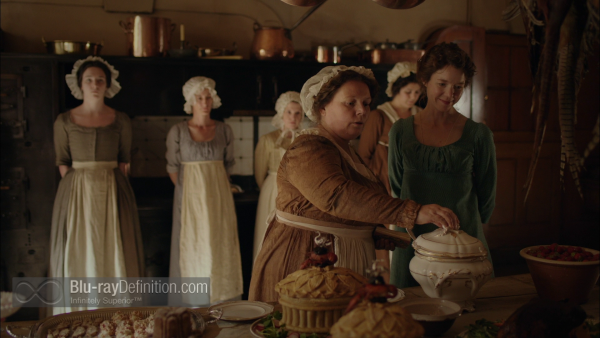 This is a fine high definition production that captures all of the rich detail of the early 19th century furnishings and wardrobes with great color reproduction and nuanced shadow details. The little amount of video noise in the image looks organic. There are very small amounts of banding in the digital source that can be spied from time to time, but they hardly take away from the overwhelming texture, richness, and contrast in this AVC/MPEG-4 1080p encodement to Blu-ray.
Audio Quality
[Rating:4/5]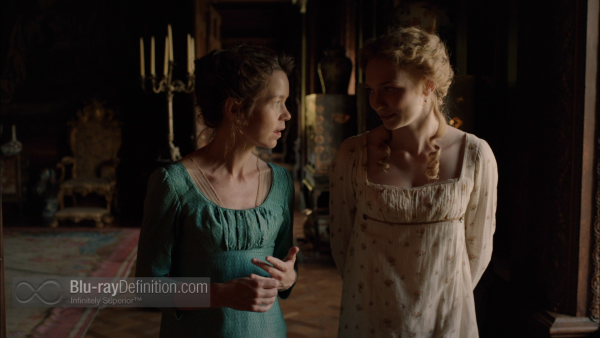 While Death Comes to Pemberley only comes with a stereo mix in lossless DTS-HD Master Audio 2.0 (48kHz/16-bit), its a quite fine one that naturally captures the ambient sounds of the Pemberley estate and its surrounding towns, as well as offering clear dialogue without any clipping.
Supplemental Materials
[Rating:0/5]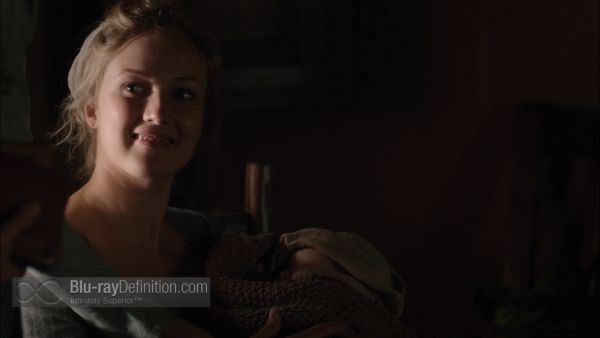 We get nothing, not even a short featurette or a booklet.
The Definitive Word
Overall:
[Rating:4/5]
Watching Death Comes to Pemberley is a pleasurable experience. It is enjoyable on its own, as a strange sort of elevated version of Jane Austen fan fiction, as an adaptation from book to screen, and as an independent work in its own right. While its mystery may not stand up to the best of Holmes or Poirot fare, the sum of the whole is better than its parts for this mini-series. Easy to recommend.
Additional Screen Captures
[amazon-product]B00LLQ2924[/amazon-product]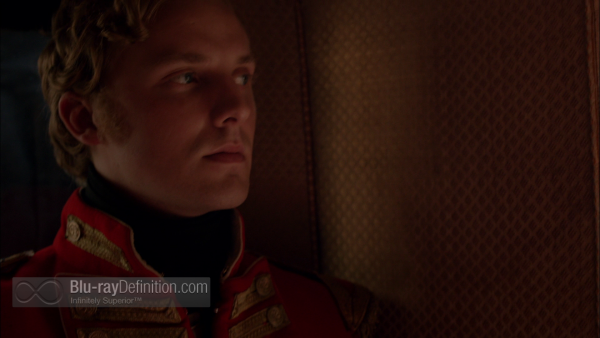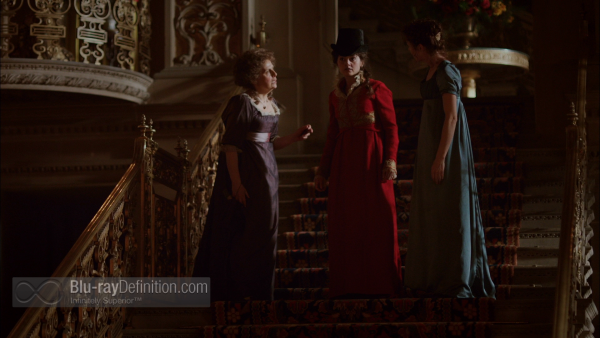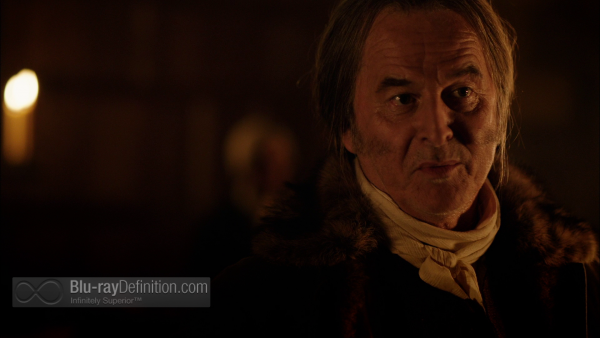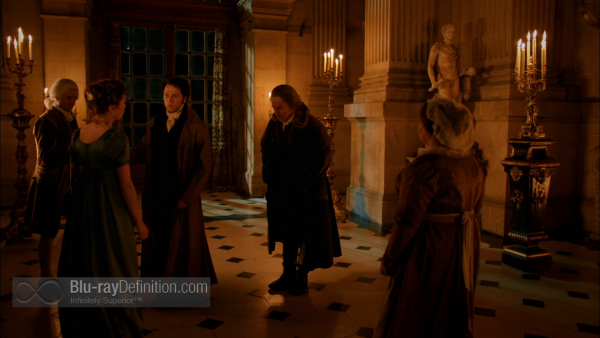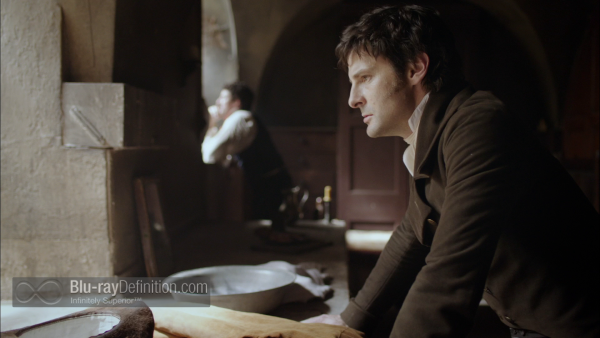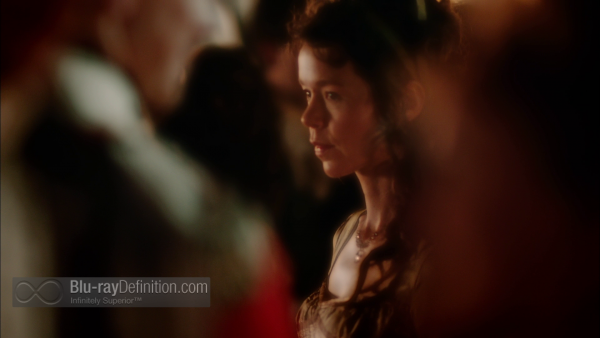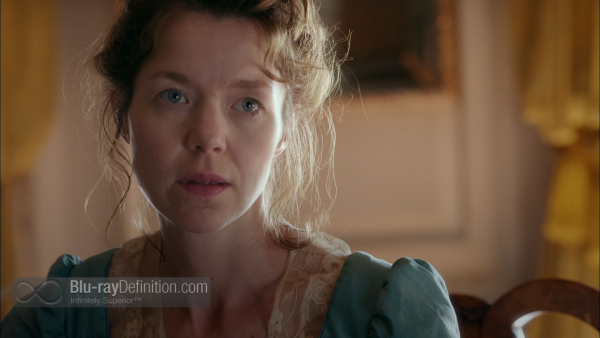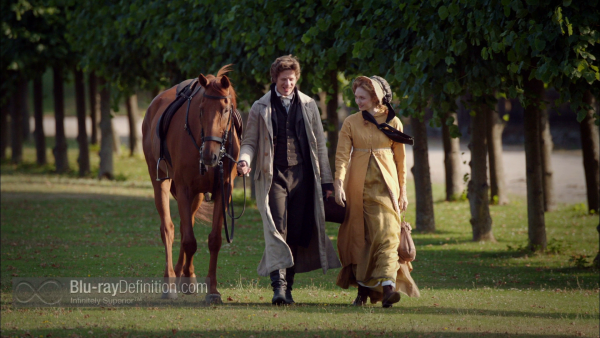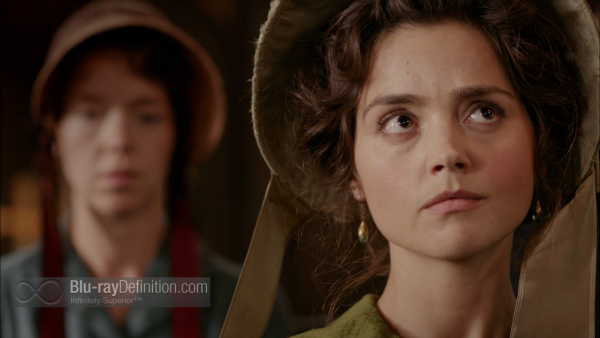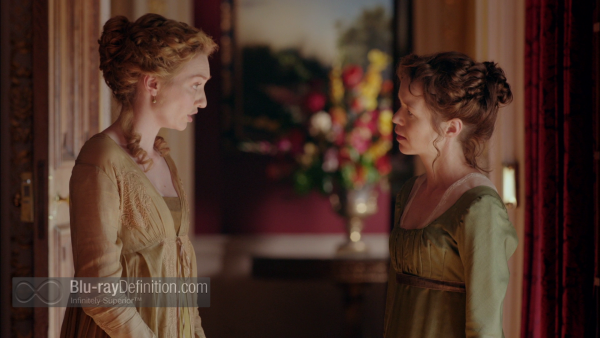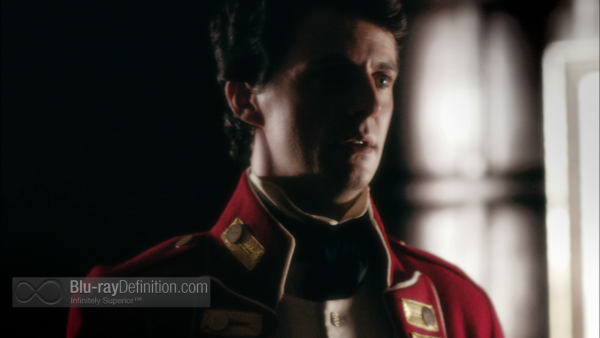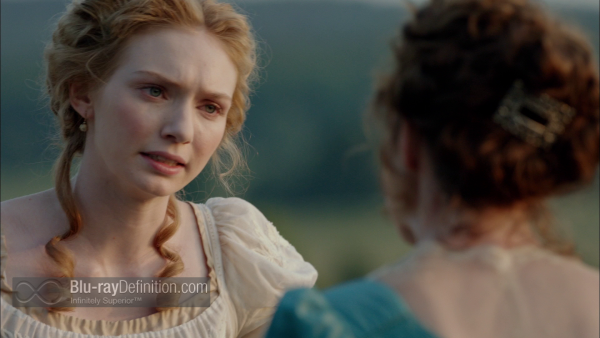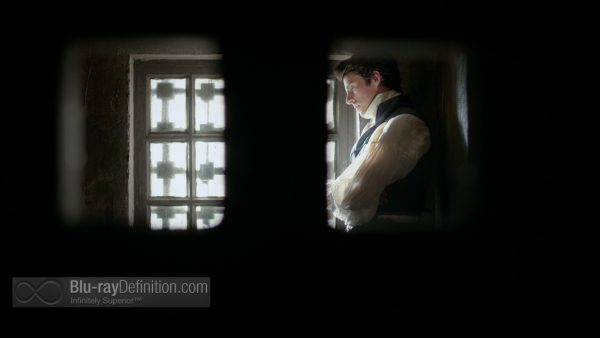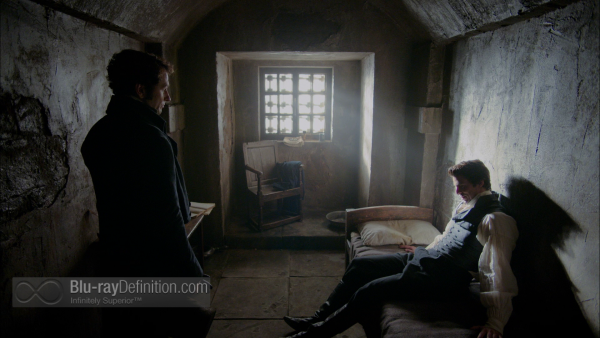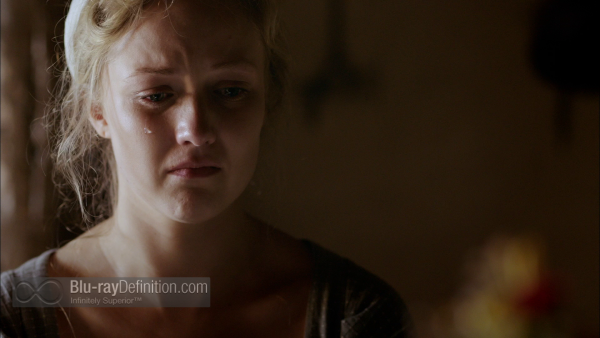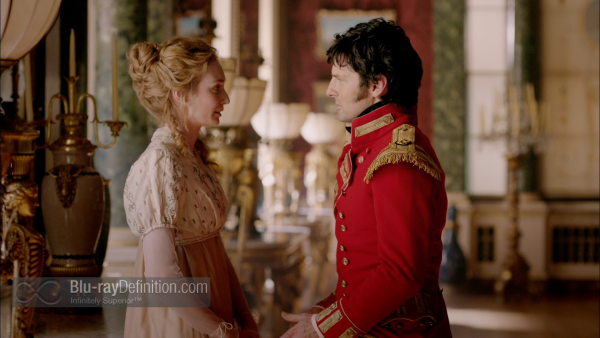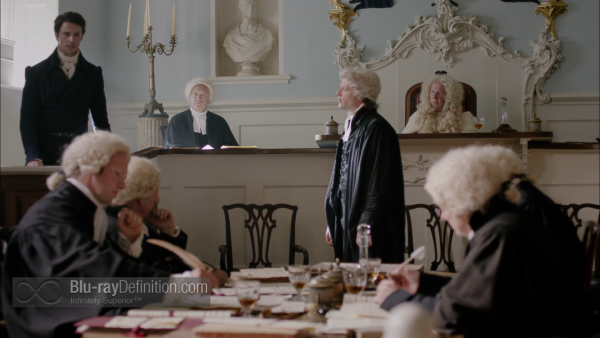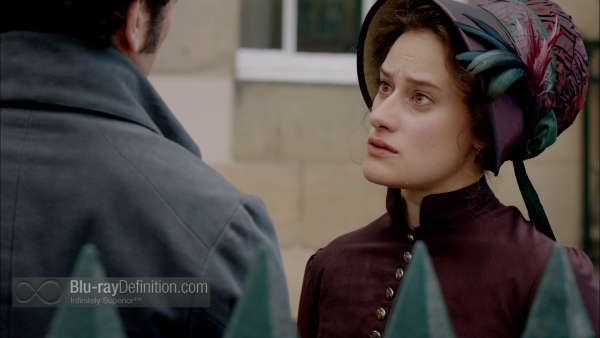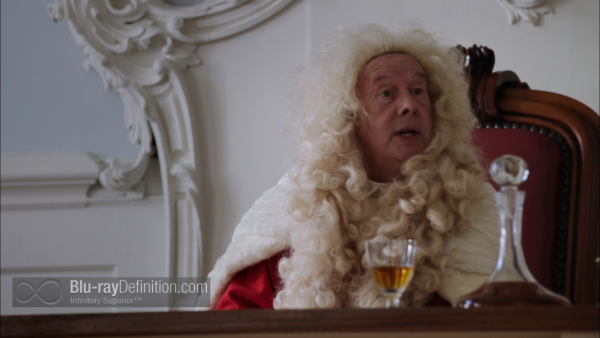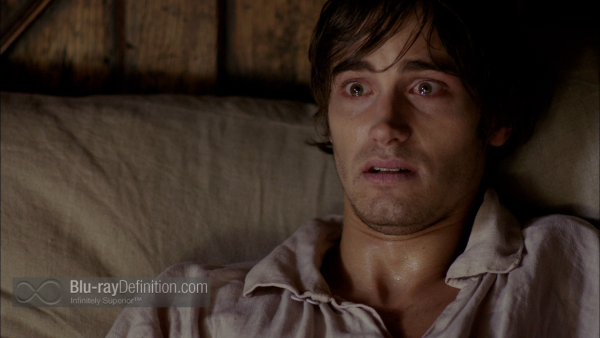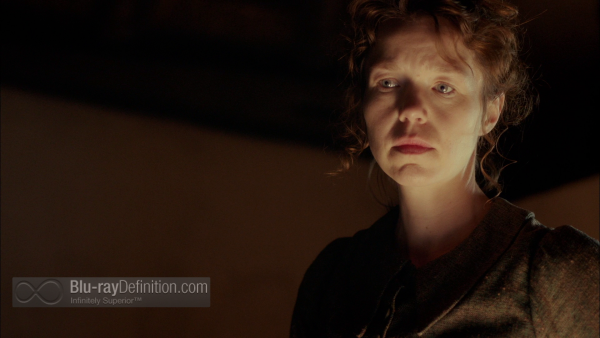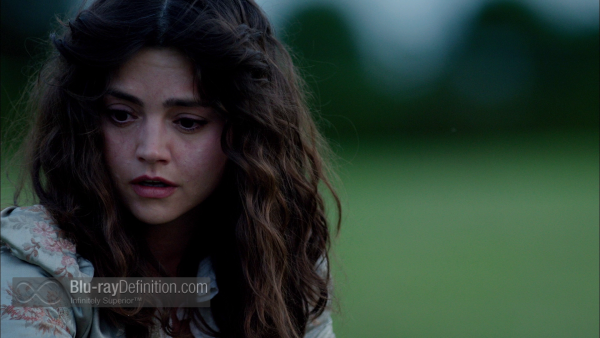 [amazon-product]B00LLQ2924[/amazon-product]