– –
The Series

[Rating:4.5/5]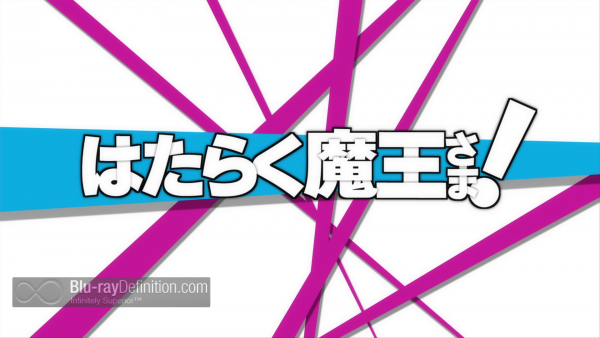 The anime series The Devil Is a Part-Timer! (はたらく魔王さま!) is taken from the light novel series written by Wagahara Satoshi with illustrations by Oniku. The basic premise of this fantasy/comedy/action series is that The Demon Lord Satan along with one of his minions, the general Alciel, after having been nearly defeted in an alternate realm, known as Ente Isla, escape through a portal into modern Japan, landing in Tokyo. Unfortunately for them, the lack of magic on Earth leaves them with little magic of their own, and they are forced to take on human form, that of teenaged boys. They can only muster what little magic they have left based on the beliefs and fantasy that thrives in Modern Japan, and, in the case of Satan, he gains power through the despair people feel in terrifying situations. They've been hunted down into this new world by the hero of Ente Isla, Emilia, a half-human/half-angel with celestial power, but her power is diminished as well on Earth, so she must reserve it in order to open a gate to get back to Ente Isla. With all of this lack of power, what do these enemy outsiders do? Well, they end up as part-time workers. Satan, now going by Maō Sadao gets a job at a local fast food franchise, MgRonalds (think McDonald's), while Alciel AKA Ashiya Shirō basically becomes the homemaker and budget keeper in their tiny apartment. Emilia, or Emi, gets a job as a customer service representative.  Sadao starts making friends and even gets the attention of his junior employee at work, the cute Chiho who has a major crush on him and the entire group begins to feel very comfortable on Earth, and none of them really feel like going back to Ente Isla at all. Emi is confused as to why the Demons are living such boring, normal lives, but even she hasn't made any moves to kill them, and Sadao seems too helpful and kind toward her and humans. It reaches a point where they end up working together to save each other from factions who arrive from Ente Isla trying to kill all of them, Emi included. A completely unexpected turn.
The Devil is a Part-Timer! is a refreshing mix of comedy, fantasy, action, and even a little romance. The animation style is also wonderful, a mixture of edgy and kawaii. The writers of the series never overdo any of the individual elements. Gags aren't overdone, well, except for one bit where Alciel is terribly sick for the span of a few episodes, but a reason behind that is eventually revealed. When the action sequences begin to pile up, they place the perfect comedic relief in the form of silly one-liners to remind us that none of this is to be taken seriously, as if they are poking fun at the genre itself.
Meanwhile, the characters do manage to evolve somehow. Emi comes off as a prototypical tsundere, but they make her so clumsy (she's always falling down the stairs that lead up to Sadao and Alciel's apartment) it's nearly impossible to take her seriously, and it softens her up immediately. Chiho is cutesy, but she gets quite aggressive when she thinks another girl is honing in on her "man", and other characters join the fray over the course of the series as well. Not to give too much away, but they all fit into what we might expect in a series like this, but throw major curve balls. By the time we reach the end with Emi and Sadao in the rain, we wonder where the writers want to take us and we're willing to go along for the ride.
Video Quality
[Rating:4/5]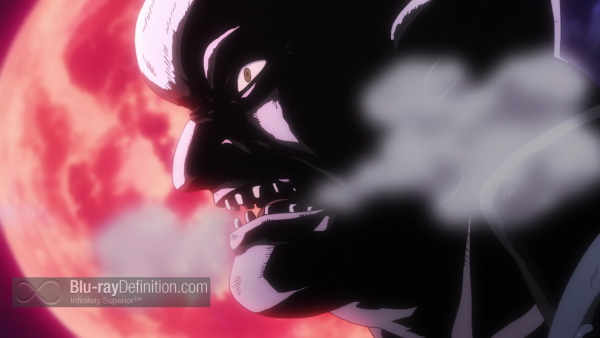 We get a generally strong 1080p AVC encodement of The Devil is a Part-Timer! on Blu-ray from FUNimation. The digital animation comes through with strong color saturation and the line art is crisp. Video noise is kept to a minimum although there is some slight softness and the occasionally visible color banding in fills and backgrounds.
Audio Quality
[Rating:4/5]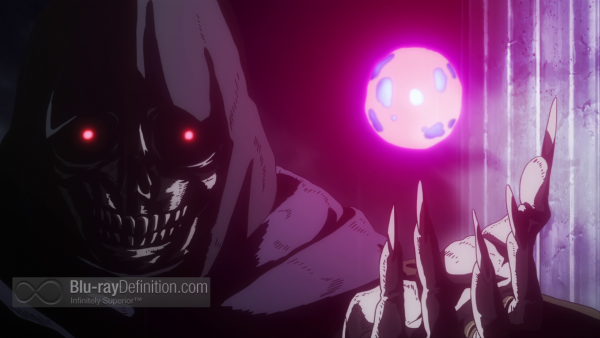 The original Japanese-language track is included in Dolby TrueHD 2.0 while an English dub is also provided in Dolby TrueHD 5.1. Both are rather engaging, with the 5.1 mix obviously engulfing you more in the sounds of the series. It's too bad we can't hear the superior Japanese voice cast in the full 5.1, but the English cast do a pretty good job with this material as well.
Supplemental Materials
[Rating:3/5]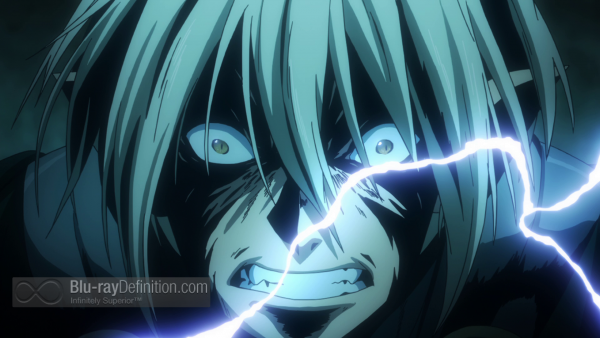 Episode 1 Commentary
The Ente Isla Language: With Jamie Marchi (1.78:1; 1080p/24; 00:13:38)
Episode 12 Commentary
Textless Opening Song "ZERO!!"
Textless Closing Song "Moon Flower"
Textless Closing Song "Starchart"
U.S. Trailer (1.78:1; 1080p/24; 00:01:18)
FUNimation Trailers
The Definitive Word
Overall:
[Rating:4/5]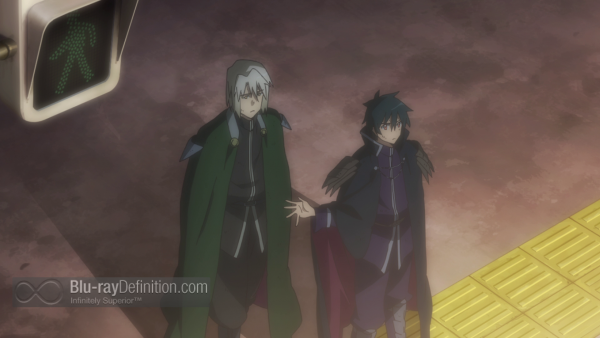 A fun ride and action-fueled adventure with a comedic twist and gorgeous animation, The Devil is a Part-Timer! is a must-watch series that grabs your attention, smacks you over the head, and doesn't let up. This one is a winner.
Additional Screen Captures
[amazon-product]B00JKT6VVY[/amazon-product]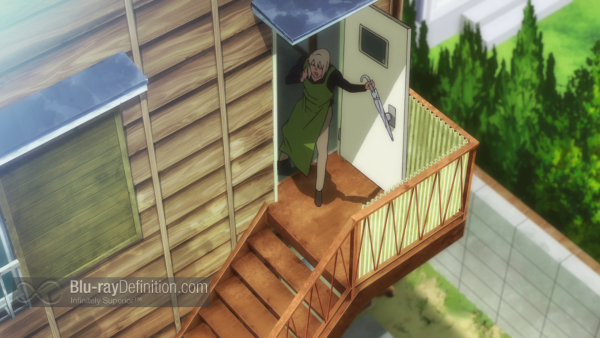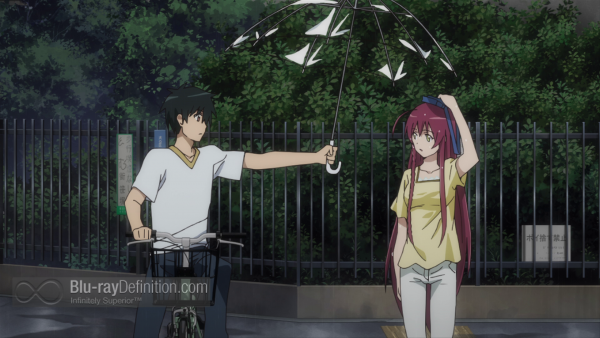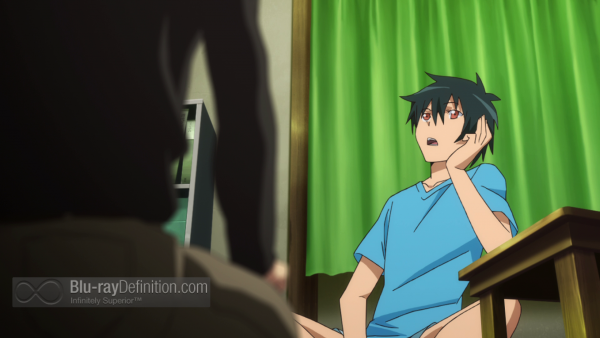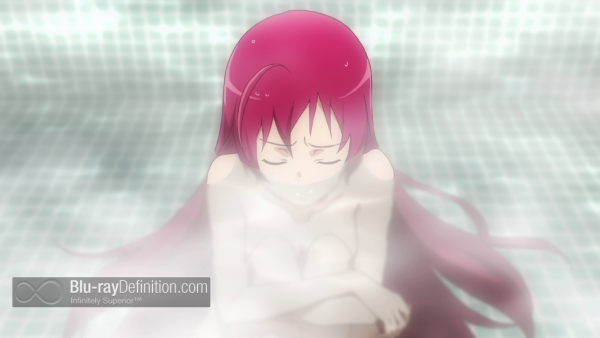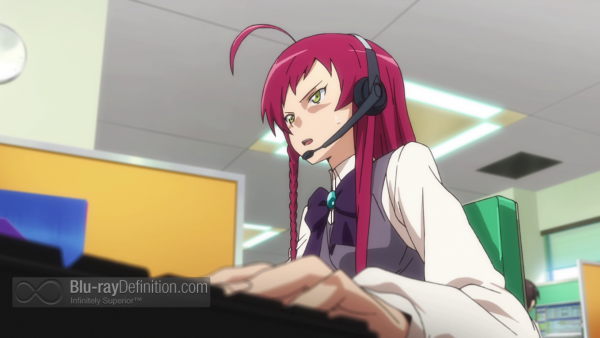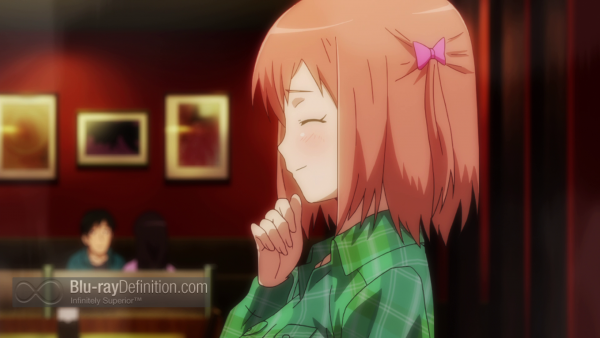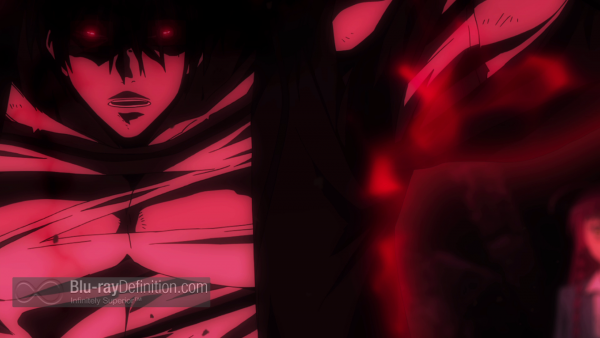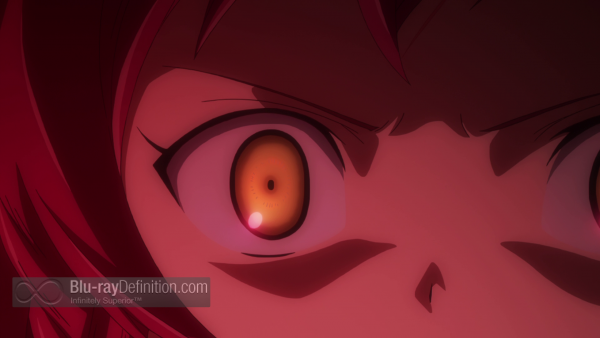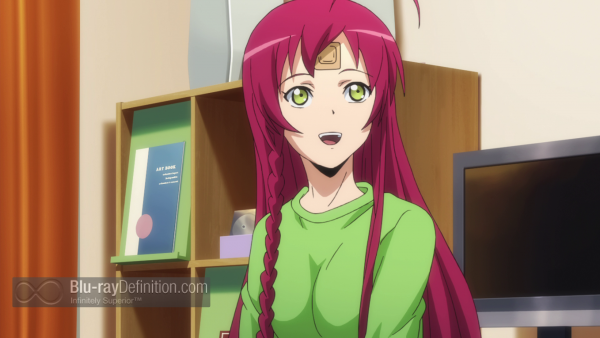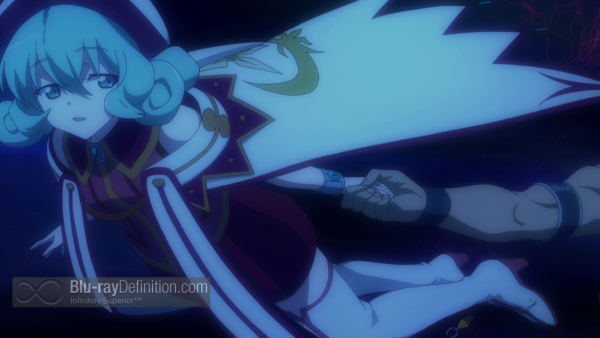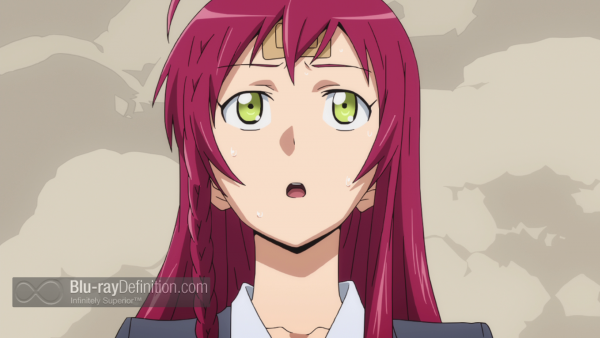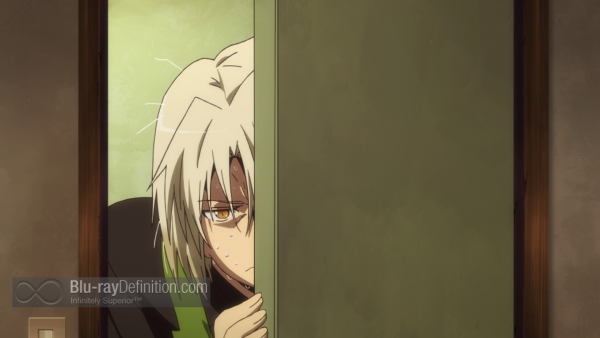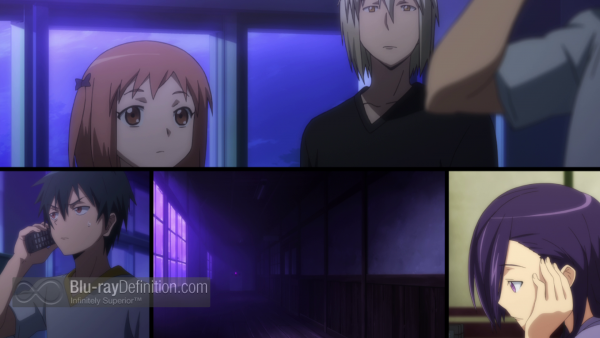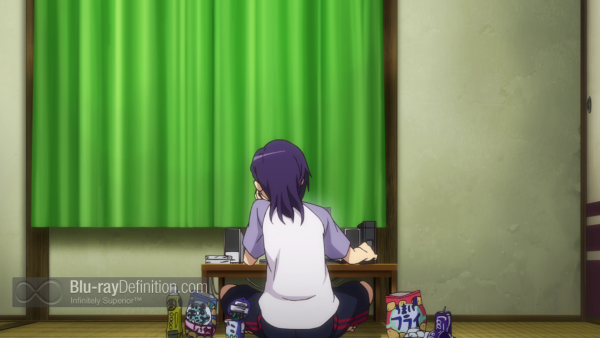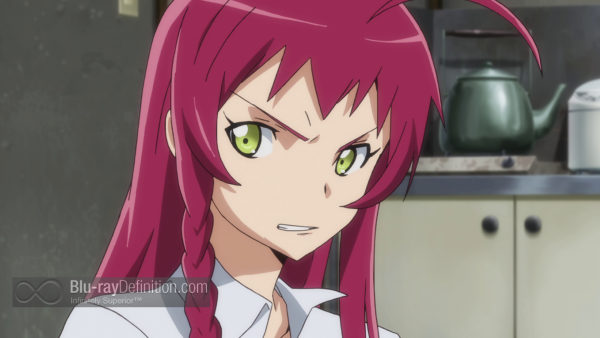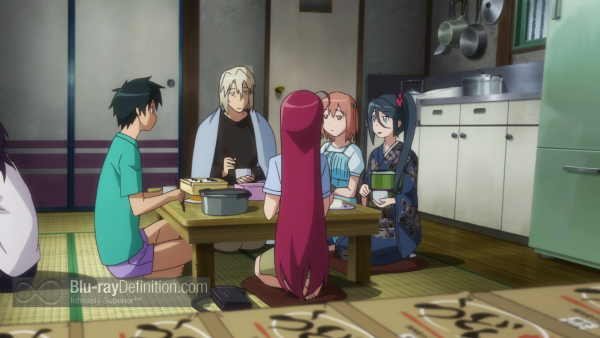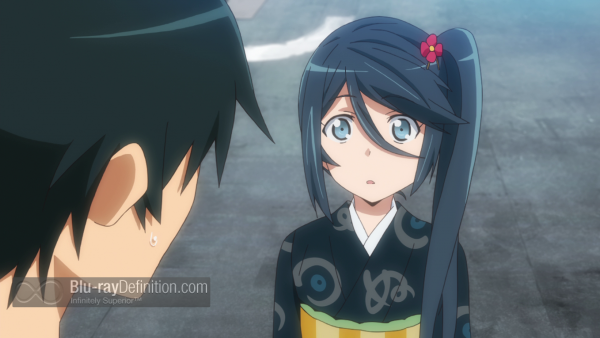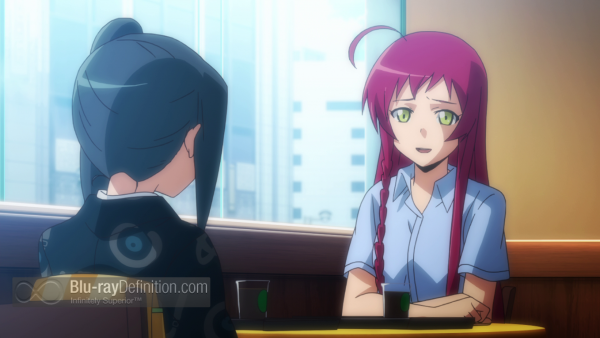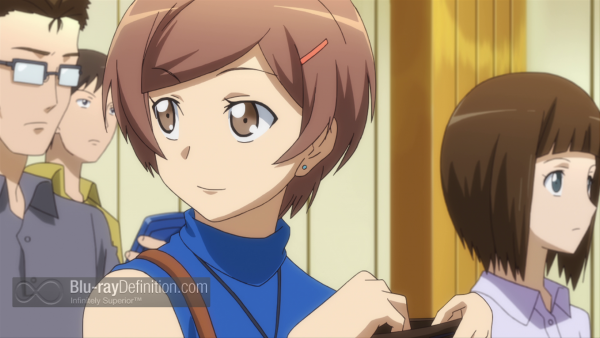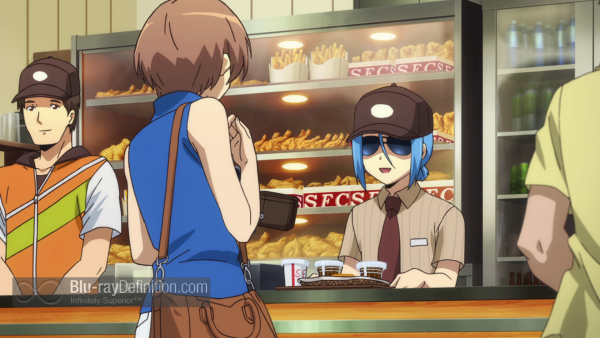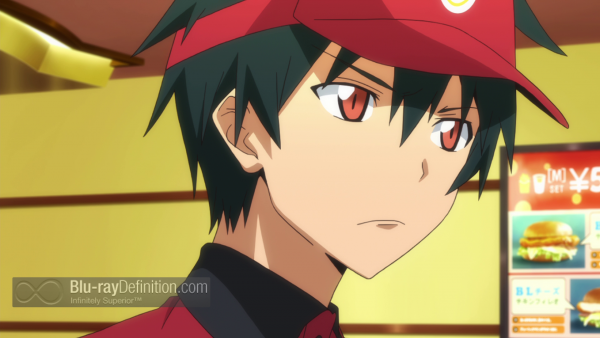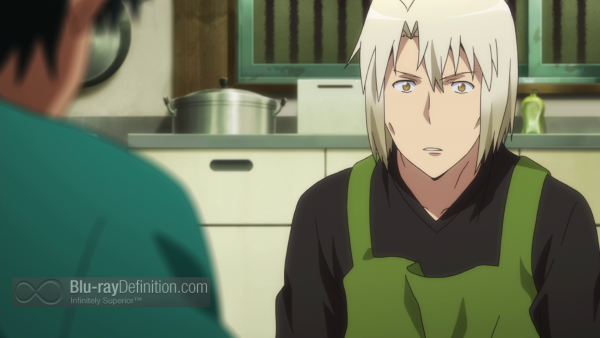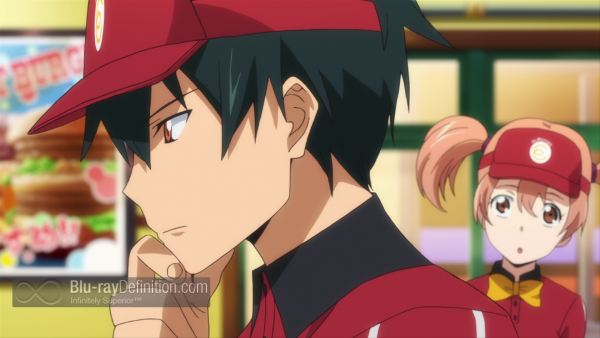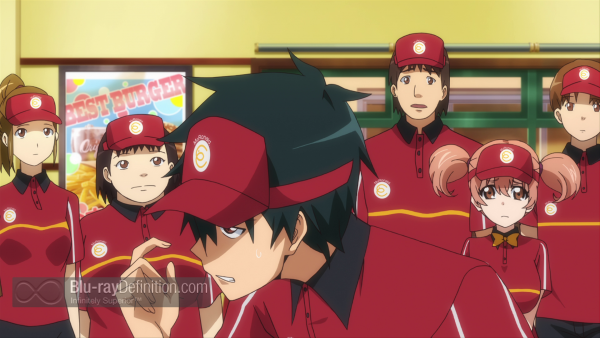 [amazon-product]B00JKT6VVY[/amazon-product]