– –

The Series
[Rating:2.5/5]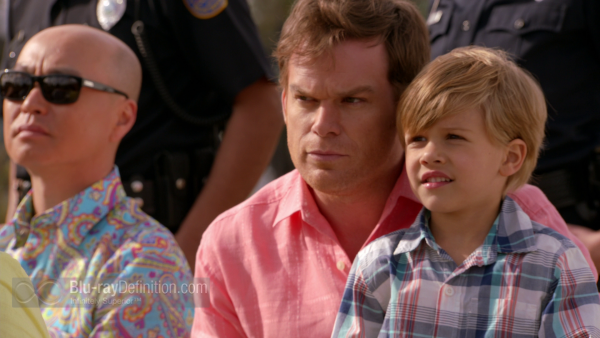 The eighth season of this unusual crime drama about a serial killer who lives by a strict code of ethics, killing only people who really deserve to die (in his estimation, anyway) like murderers, rapists, and pedophiles, was hardly the big bang that many were hoping for. To be honest, the series probably outlived its prime a long time ago – really, how long can you string out the story about a serial killer living right under people's noses, with an ever growing circle of characters knowledgeable about his activities and keep it believable? So, the main task of this final season should have been to either bring the series to a gloriously bloody conclusion, having Dexter (Michael C. Hall) meet his demise once and for all, or finally slip away into oblivion once and for all and abandon his attempts at a life of normalcy. We got neither.
The final season of Dexter turned out to be no more than a lukewarm, drawn out season wherein the writers gave us a meandering plot line, once again about Dexter's childhood and what made him the person he is today. The introduction of Dr. Vogel (Charlotte Rampling) brings in a psychologist responsible for helping to shape Dexter's code along with his late stepfather. She arrives to help the Miami police on a new serial killer case, dubbed "the Brain Surgeon", a killer cutting out portions of his victims' brains. It becomes clear early that she has a connection to the killer when Dexter begins working with her and finds out that she knows about his extracurricular activities. In the meantime, Dexter's sister Deb (Jennifer Carpenter) is spiraling out of control, guilty about killing LaGuerta (Lauren Vélez) in order to save Dexter. The real hiccup comes when Dexter's former flame Hannah McKay (Yvonne Strahovski) reappears in his and Deb's lives. Fresh out of prison and living under an assumed name with a new, rich husband, Hannah blindsides Dexter with a plea for help. She needs him to kill her abusive, controlling husband for her. But, why can't she do it herself? Of course, Dexter falls right in line, much to the dismay of a still fragile Deborah, but that's not the biggest of their worries. Deb's new boss from her private investigation gig gets wind of Hannah being in town and suddenly the race is on for Hannah and possibly Dexter to get out of Miami – but there's business to be handled first. Where Dexter Morgan is concerned, handling business always means, someone has to die. The brain surgeon knows who he is, so Dexter can't leave without taking out the man who's threatened him and his family. It all leads up to the most drawn out and perplexing series finale I've seen in a long time. It won't answer many – if any – of your questions, and it has a completely unsatisfying conclusion. In fact, it feels more like the writers were setting up a movie than tying up a series.
Well, what's done is done. Dexter, as I said, was long past its expiration date probably somewhere around the third or fourth season. That there was a season 8 was a miracle. Truthfully, I was happy to see Yvonne Strahovski return as Hannah McKay, but this version of Hannah McKay was a very tame, safe version of Hannah McKay, a lost soul, damsel in distress that needed saving, not the dangerous Hannah that we weren't sure could be trusted. And so went the entire season right to the end. The biggest change came in the form of Deborah, who went from straight laced to totally complicit in Dexter's crimes. That's a shocking twist, but one that pretty much signaled the absolute end of the series. It was time.
Video Quality
[Rating:4.5/5]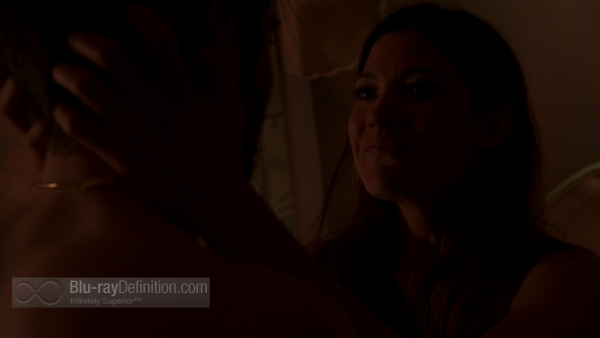 Dexter was shot in high definition using the Arri Alexa camera and comes to Blu-ray in an AVC/MPEG-4 1080p encodement from Showtime. The image is clean and crisp, offering up vibrant colors that really transplant you to the sunny, pastel-rich world of Southern Florida. Gone are the compression issues and motion artifacts associated with the broadcasts, and instead we get an anomaly-free picture with strong contrast and only the occasional hint of video noise, particularly in low-lit scenes.
Audio Quality
[Rating:4/5]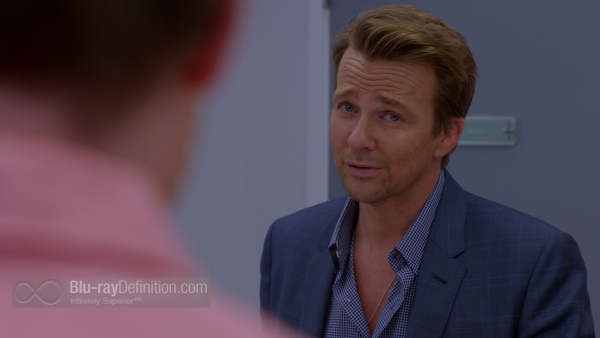 English Dolby TrueHD 5.1 (48kHz/24-bit) and Spanish Dolby Digital 2.0 soundtracks are included. The 5.1track is a fine one, but Dexter has never had a very aggressive mix. The musical score sometimes fills the surrounds and we get mild atmospherics such as the chirping of birds, traffic noise and breezes surrounding us. Other than that, there are basic stereo effects across the front, subtle low end that presents itself mostly during the title sequence, and crystal clear dialogue.
Supplemental Materials
[Rating:3/5]
The first two episodes of Showtime's Ray Donovan are included alongside a set of EPK featurettes.
The supplements:
Ray Donovan Episode 1
Ray Donovan Episode 2
"From Cop to Killer" Featurette (1.78:1; 1080p/24; 00:03:15) – A look at the evolution of the character Deborah Morgan over the years
Dexter – The End Begins (1.78:1; 1080p/24; 00:03:07)
Dexter with Scott Buck Executive Producer Episode 801 (1.78:1; 1080p/24; 00:02:07)
Dexter – Ep #802 Directed by Michael C. Hall (1.78:1; 1080p/24; 00:02:17)
Dexter – Dissecting Episode 803 Scene 30 (1.78:1; 1080p/24; 00:01:37)
Dexter with Scott Buck Executive Producer Episode 804 (1.78:1; 1080p/24; 00:02:17)
The Definitive Word
Overall:
[Rating:3.5/5]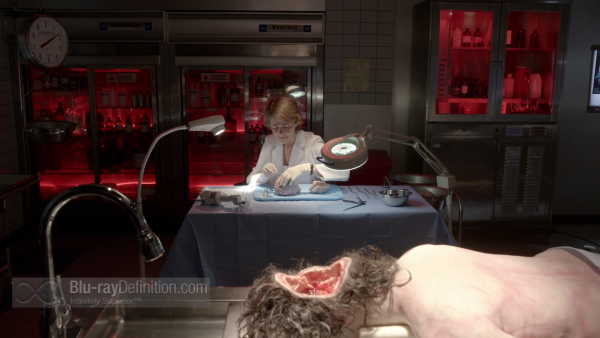 The final season of Dexter looks magnificent, but it is an underwhelming end to what was admittedly an uneven series overall, but one that was still worth following in total. It was so disappointing to see it go out on such a low note.
Additional Screen Captures
[amazon-product]B00DXPC1U6[/amazon-product]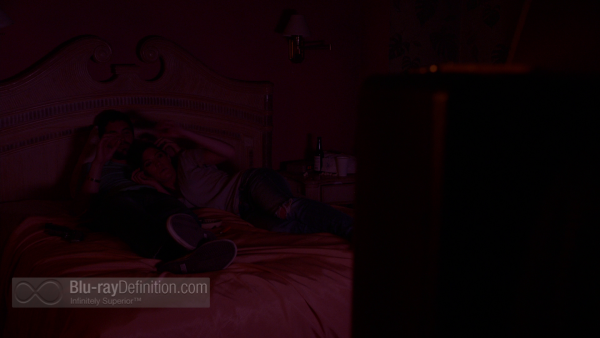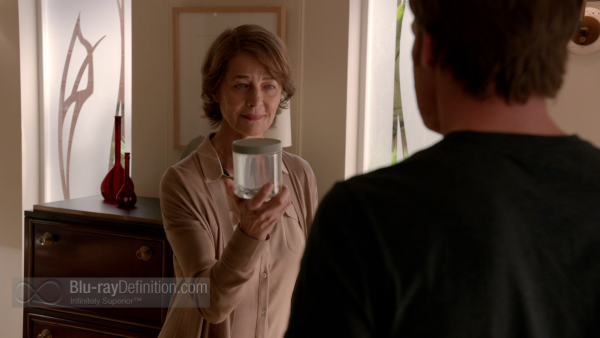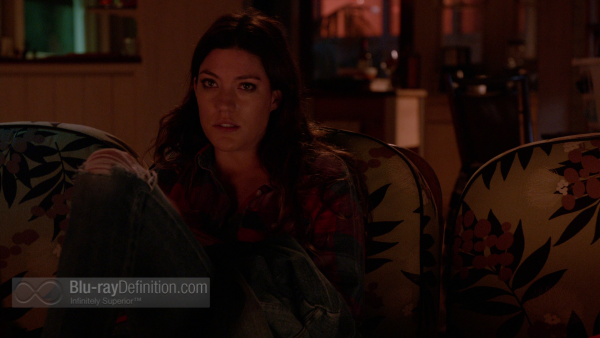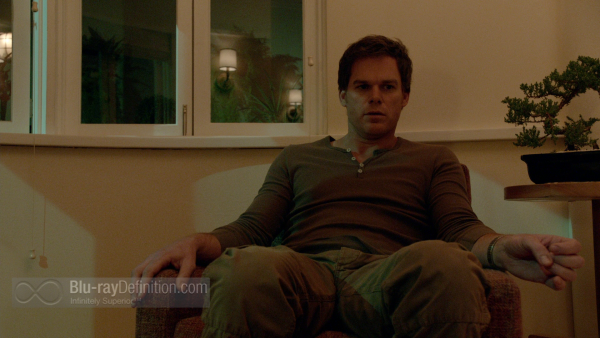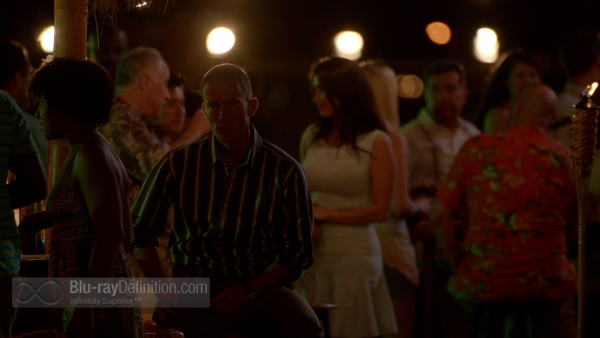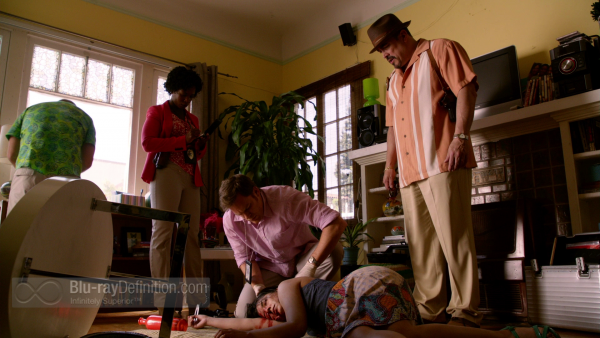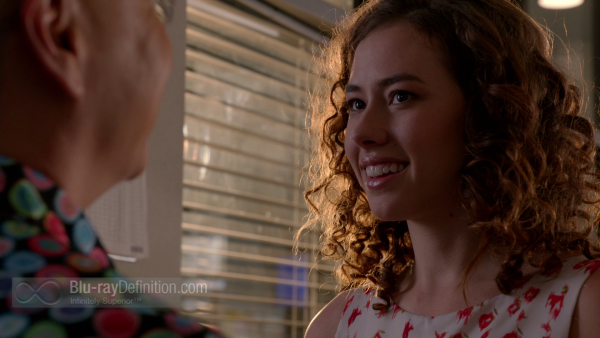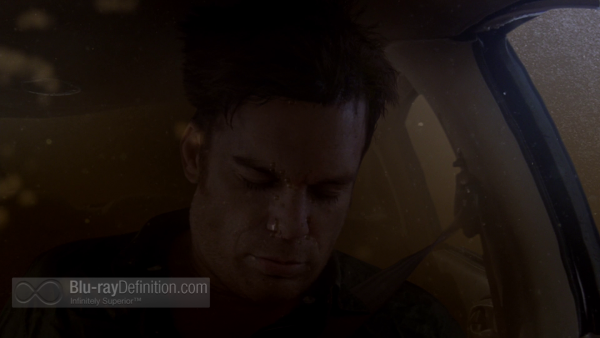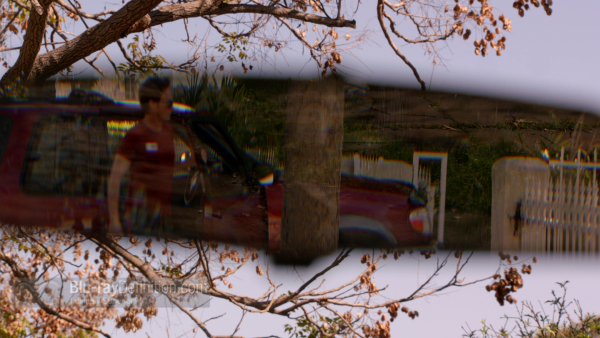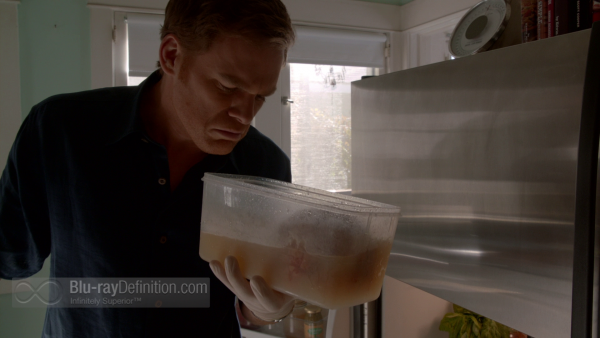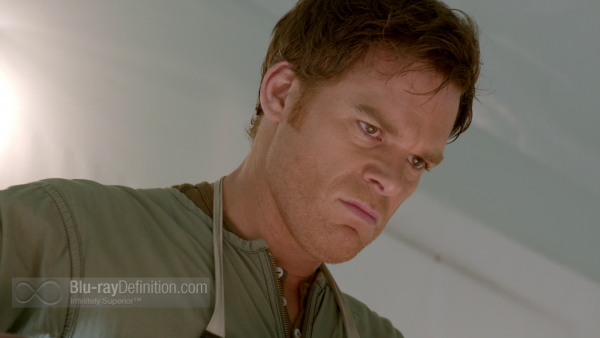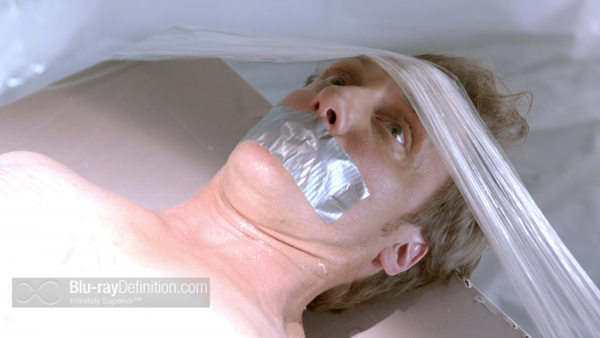 [amazon-product]B00DXPC1U6[/amazon-product]