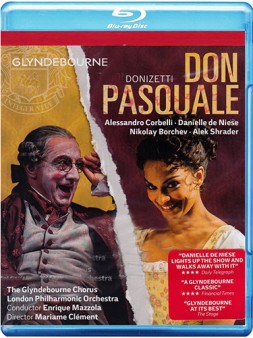 – –

The Performance
[Rating:4/5]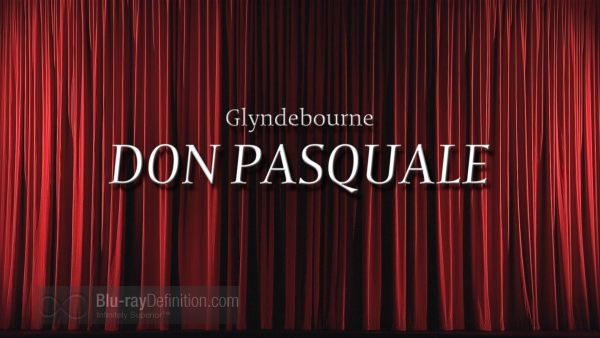 I have always had a soft spot in my heart for Donizetti's charming little commedia dell'arte opera, Don Pasquale. This 2013 production from England's enchanting Glyndebourne Festival features Mariame Clement's theater-in-a-box revolving set and a cast clad in period costumes.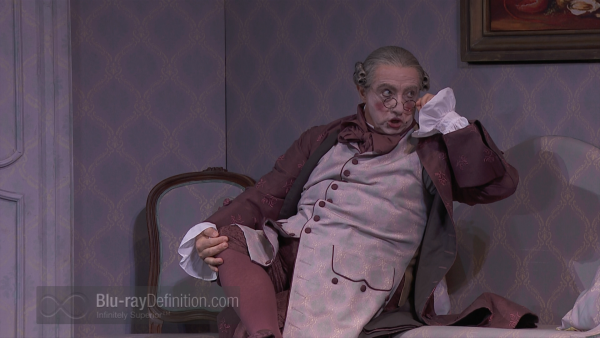 We enter the elderly Don Pasquale's (Alessandro Corbelli) bedchamber as he receives a visit from his friend Dr. Malatesta (Nikolay Borchev) who pitches him an "innocent" young woman (Daniele De Niese) (actually his widowed sister Norina) as a potential bride.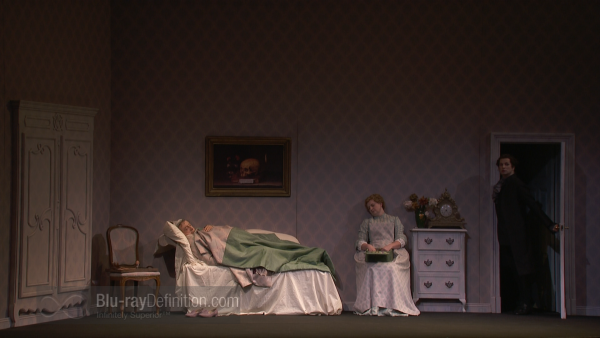 The snag is that Pasquale's nephew Ernesto (Alek Shrader) already loves Norina but his uncle threatens disinheritance if he does not wed a wealthy woman chosen personally by the Don. Fortunately, the good Doctor Malatesta's plan is to enable Ernesto to marry Norina who will make her marriage to Don Pasquale an utter disaster.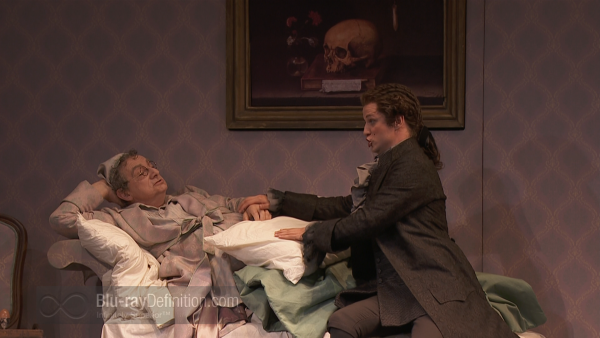 "Sofronia" (as the disguised Norina is now called) marries the Don with the services of a false notary (James Platt) and immediately starts spending Pasquale's fortune. In short order, this "bridezilla" redecorates her new home, enhances her wardrobe, and runs up huge bills.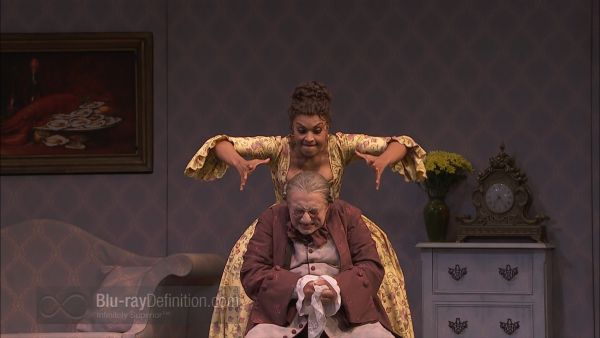 As "Sofronia" prepares to go to the theater, Don Pasquale tries to block her departure. When Norina/Sofronia smacks his face, she realizes that matters may have gone too far. Norina deliberately drops a note that Pasquale reads and discovers that his bride will be meeting a "lover" later in his garden. Don Pasquale then recruits Malatesta to help him catch his wife's suspected lover.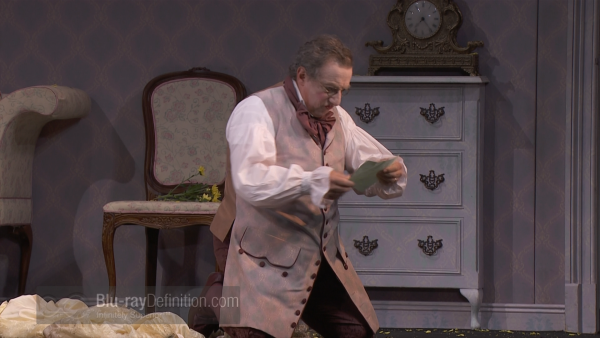 Ernesto serenades Norina and escapes unrecognized when the Don and the Doctor appear. Malatesta convinces his sister to leave her husband, and Don Pasquale to accept Ernesto's own choice for his bride. When Norina arrives, the plot is revealed, and Don Pasquale forgives the young couple for their deception.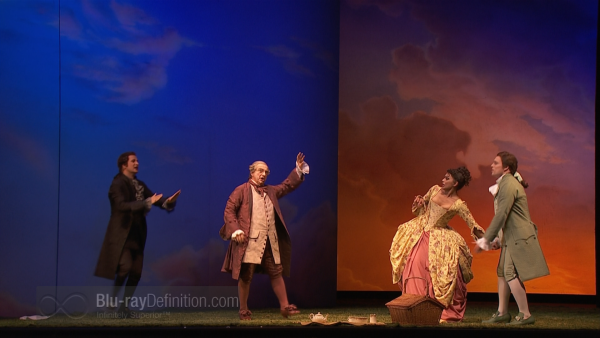 To make Don Pasquale work as intended, it needs a comic bass-baritone with perfect timing, an attractive soprano capable of Donizetti's florid phrasing, a solid baritone who is an effective "straight man," and a lyric tenor who delivers the "ping." I am delighted to report that we are dealt a good hand on all accounts.  In addition to a strong quartet on the stage, maestro Enrique Mazzola's musical direction is spot on with just the right poignancy or bounce as needed.
Video Quality
[Rating:4/5]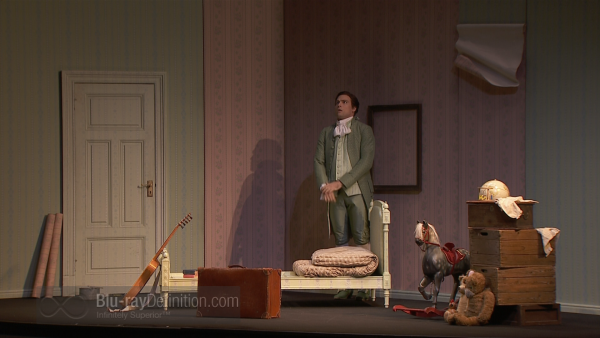 Glyndebourne's rather small house aids this opera's essential intimacy. The sets are rather basic, but do not get in the way of the stage action and are more than compensated by the gorgeous 18th century costumes. Myriam Hoyer's cameras provide excellent coverage of the action and numerous nice close ups. The only dramatic miscalculation has the chorus cluttering up the small stage at times. Colors and details are also well managed.
Audio Quality
[Rating:4.5/5]
The balance between voices and orchestra is nearly perfect allowing virtually every word in the libretto to be clearly heard. The surround soundtrack is simply superb in its dynamics and ambience.
Supplemental Materials
[Rating:2.5/5]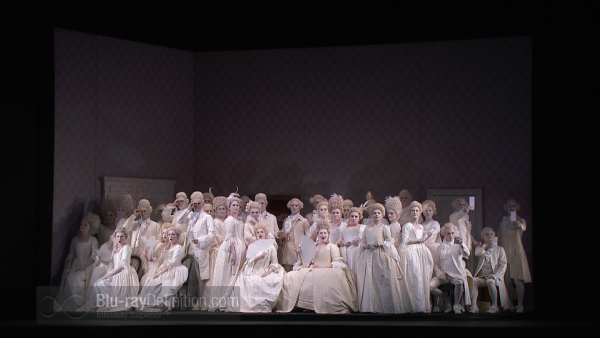 The program booklet has cast credits, a director's note, and a background essay "Do I Hear a Waltz" by Carl Ellison in reference to the frequent 3/4-time numbers in the score.  There are additional extras:
"Don Pasquale Behind the Curtain"  (8:43) (English LPCM Stereo 48kHz/24-bit): a brief commentary by director Clement that explains her conceptualization with additional remarks by soprano De Niese, tenor Shrader, baritone Malatesta, bass-baritone Corbelli, conductor Mazzola
"Don Pasquale: Introduction to the Opera by Danielle De Niese" (6:56) (English LPCM Stereo 48kHz/24-bit):  a brief documentary with brief comments from other cast members.
"Staging the Opera": (7:39) (English LPCM Stereo 48kHz/24-bit):  a brief look into the creation of the elements that are put on the stage for this production.
Cast Gallery
The Definitive Word
Overall:
[Rating:4/5]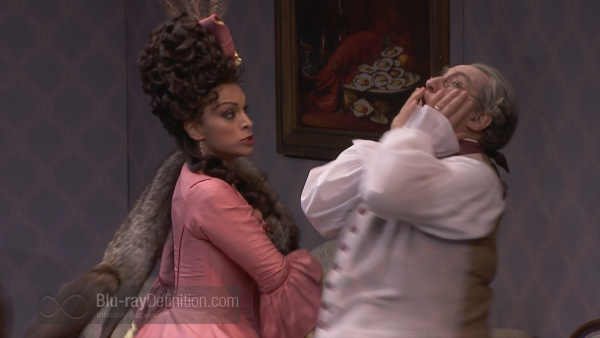 Don Pasquale was one of Donizetti's final operas, benefiting greatly from his experience as a writer of operatic comedies. Perhaps not as popular as the buoyant La Fille du Regiment, this work rewards listeners with  delightful solo and ensemble pieces. This, now the fourth Blu-ray version, goes head-on with the recent Metropolitan Opera release that features John Del Carlo, Ana Netrebko, Matthew Polenzani, and Mariusz Kweichen, all led by James Levine. Even if outpointed by the Met's team, the Glyndebourne side has nothing for which to apologize and gives us an equally valid if not as starry a performance. Perhaps not the top choice for this opera, Don Pasquale fans who seek a more intimate alternative than the larger scale Met version will thoroughly enjoy this one as much as I did.
Additional Screen Captures

[amazon-product region="uk" tracking_id="bluraydefinit-21″]B00J92CSDW[/amazon-product]
[amazon-product region="ca" tracking_id="bluraydefinit-20″]B00J92CSDW[/amazon-product]
[amazon-product]B00J92CSDW[/amazon-product]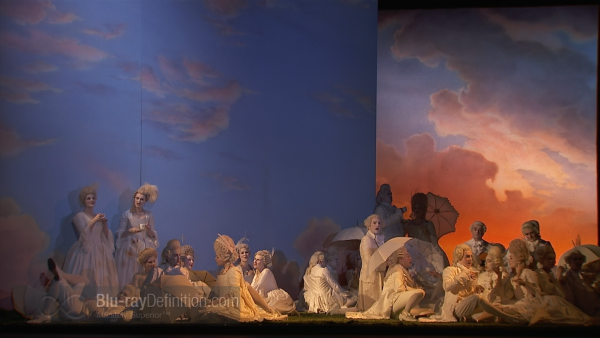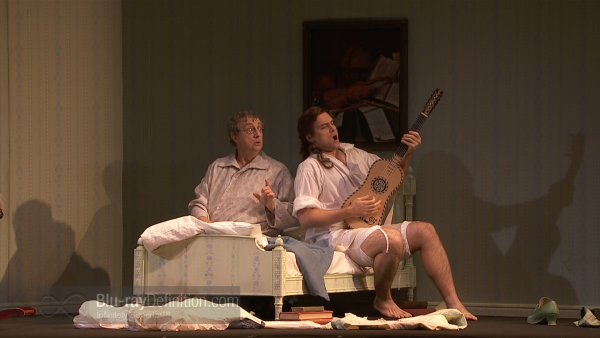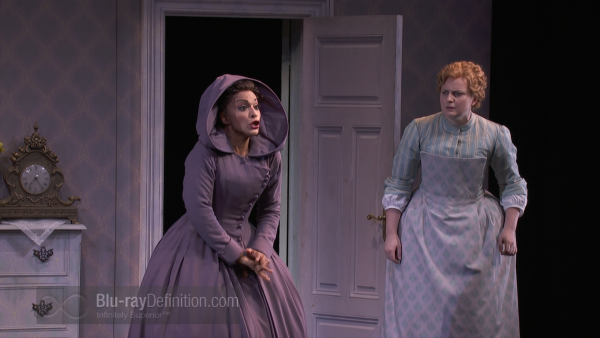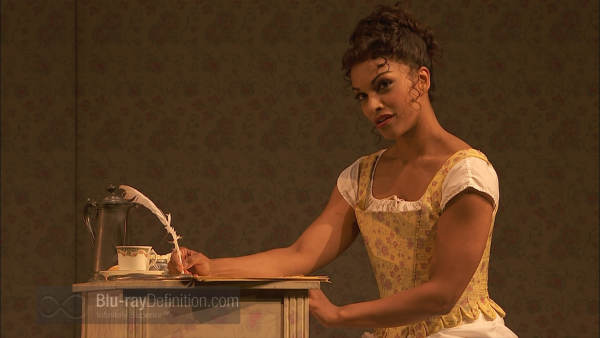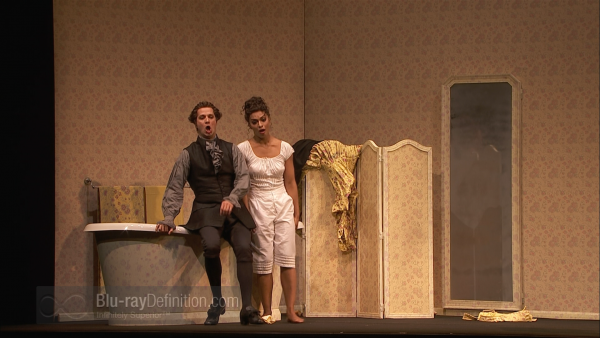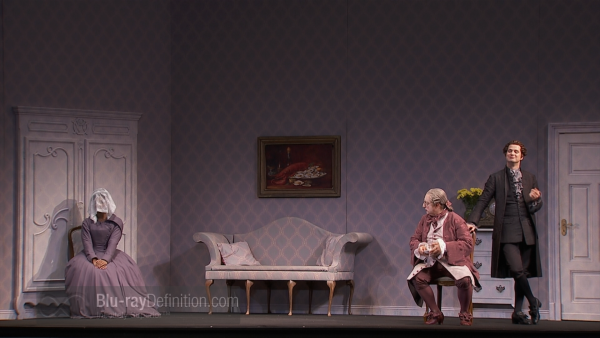 [amazon-product region="uk" tracking_id="bluraydefinit-21″]B00J92CSDW[/amazon-product]
[amazon-product region="ca" tracking_id="bluraydefinit-20″]B00J92CSDW[/amazon-product]
[amazon-product]B00J92CSDW[/amazon-product]