– –
The Collection
[Rating:4.5/5]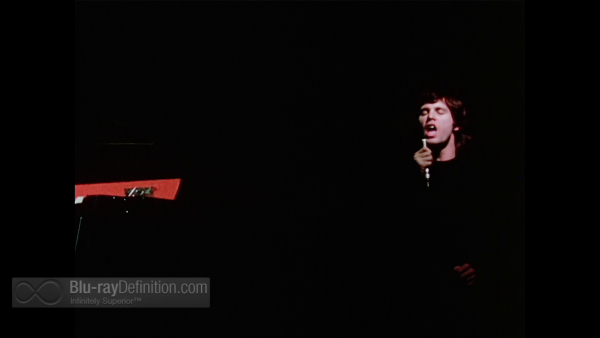 Something that a lot of people didn't realize before MTV hit in the early 1980s was that musical acts and record companies had been making promotional films for songs for years. It pretty much started in the 1960s – they were, admittedly, rare, they were odd, and no one paid much attention to them. There certainly wasn't any major promotional budget for them. Yet, everyone from The Beatles, The Stones, and, yes, The Doors had done them. The Doors were on the cutting edge of musical films. Well, not always. They started out just toeing the line, doing the lip-sync thing on TV guest appearances and leaving production of their visual appearances in the hands of often clueless TV directors who had no idea what their songs were about, although they did catch a break with the still haunting debut music film for "Break on Through (To the Other Side)" with its black background and energetic band performance. By the time they would make the film for "The Unknown Soldier" in 1968 they were through leaving it up to others and were ready to make a statement.
The Doors: R-Evolution is a visual document of the band's evolution in the visual medium and their eventually revolutionary approach to creating visual statements to accompany their songs. It's not MTV generation material by a long shot, but it is certainly historically and musically spellbinding art. It's The Doors and Jim Morrison moving from timid and unsure, such as the oddly removed, lip-synced performance of "Break on Through" on Shebang on March 5, 1967, to masters of their craft.
The performances, appearances and films on this Blu-ray are:
Break On Through (To The Other Side)
Music Film – January 1967
Break On Through (To The Other Side)
From Shebang – March 5, 1967
The Crystal Ship
From American Bandstand – July 22, 1967
Light My Fire
From American Bandstand – July 22, 1967
Light My Fire
From Malibu U – August 25, 1967
People Are Strange
From Murray The K In New York – September 22, 1967
Moonlight Drive
From The Jonathan Winters Show – December 27, 1967
The Unknown Soldier
Music Film – February 1968
Hello, I Love You
From Musik Für Junge Leute: 4-3-2-1 Hot And Sweet – September 13, 1968
Touch Me
From The Smothers Brothers Comedy Hour – December 15, 1968
Wild Child
Music Film – July 1969
Roadhouse Blues
Music Film – February 1970
Crawling King Snake
From GTK (Get To Know) – December 1970
The Changeling
Music Film – April 1971
Gloria
Music Film – October 1983
People Are Strange
Music Film – 198o's
Strange Days
Music Film – 1984
L.A. Woman
Music Film – 1985
Ghost Song
Music Film – 1995

Video Quality
[Rating:3.5/5]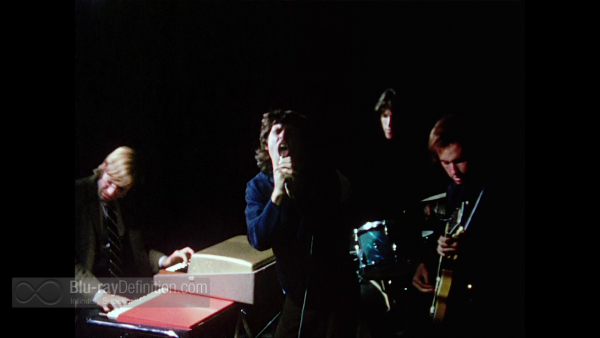 The AVC/MPEG-4 1080i/60 encodement of R-Evolution to Blu-ray is a mixed bag, as one would expect. The old television video footage does not look very good at all, whereas the stylized music film with stark black background for "Break on Through (to the other side)" and the colors of "The Unknown Soldier" music film really shine. The compression stays out of the way, and most of the bad that can be seen is inherent to the source.
Audio Quality
[Rating:4.5/5]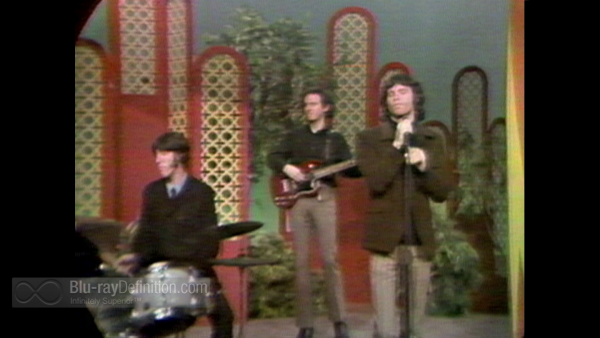 DTS-HD Master Audio 5.1 (96kHz/24-bit) and LPCM 2.0 Stereo (96kHz/24-bit) mixes have been included. The audio has been remixed and mastered for 5.1 by Bruce Botnick, but if you're one of the lucky ones – myself included – who have owned The Doors: Perception DVD-A box set or The Doors: Infinite SACD box set, then you've heard many of these mixes in high-res 5.1 already. The going rule for this collection here seems to be, where there is no actual live performance sound (i.e. the band simply lip-synched) then the current 5.1 or stereo mixes were used over the performance. Where there was some live sound, such as on the Murray the K performance in NYC of "People are Strange", which seems to have a live vocal track from Jim Morrison dubbed over the studio track of the band, then the actual sound from the broadcast or film was used. Obviously, the newer 5.1 (and stereo mixes) are vastly superior in sound, but the reprocessed mono of some of the older TV soundtracks doesn't sound half-bad in 5.1 either.
Supplemental Materials
[Rating:4/5]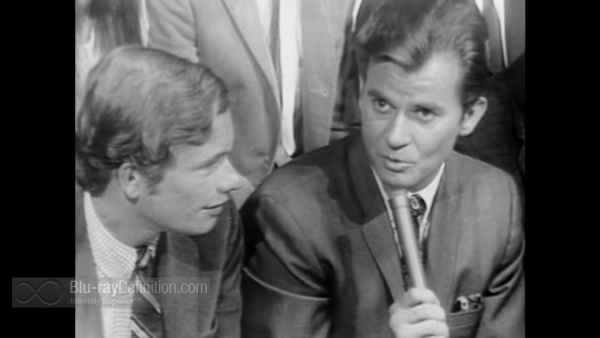 We get a fantastic picture-in-picture commentary, a riveting performance of Break on Through by The Doors at The Isle of Wight in 1970, an odd Ford promo with Doors music, and a 47-minute documentary on The Doors; pretty good stuff.
The supplements:
Picture in Picture Interview Commentary – This picture-in-picture commentary includes Doors members John Densmore, Robby Krieger, and the late Ray Manzarek plus Bruce Botnick and Elektra Records founder Jac Holzman
Love Thy Customer (Music by The Doors) – Ford Training Film – 1966 (1.33:1; 1080i/60; 00:25:06)
Outtakes: Malibu U 1967 (1.33:1; 1080i/60; 00:01:08)
"Break on Through (To the Other Side)" – Isle of Wight Live Performance August 1970 (1.33:1; 1080i/60; 00:05:10)
Breaking Through the Lens – Documentary (1.78:1; 1080i/60; 00:47:13) – This documentary gives an in-depth, film-by-film guide of The Doors progression in the visual medium.
The Definitive Word
Overall:
[Rating:4.5/5]

If you're a Doors fan, this is a collection you have to pick up. This documents the band's appearances on television and in their music films, which also happens to document their musical and personal growth from timid artists to giants. The sound is spectacular and the extras are also worth the price of admission.
Additional Screen Captures
[amazon-product]B00EXAXZVY[/amazon-product]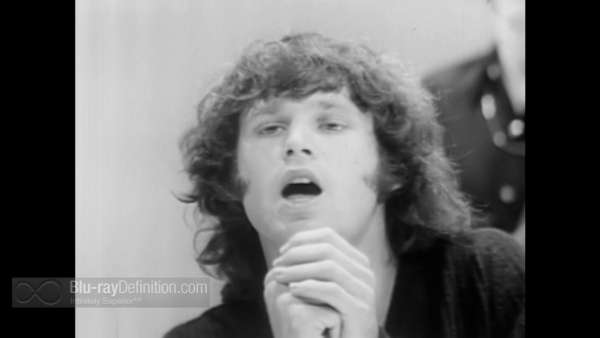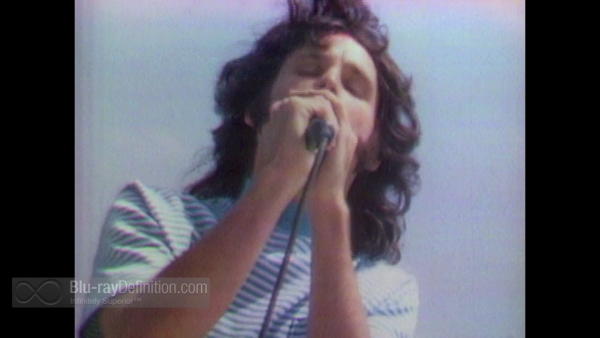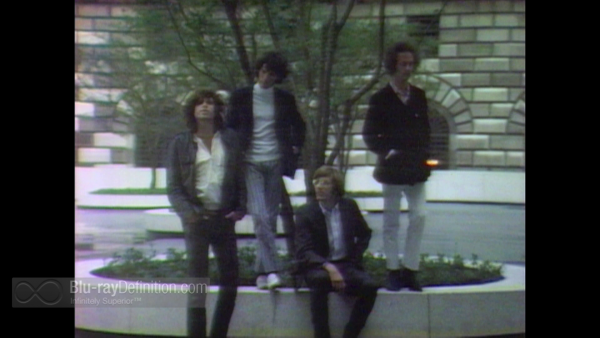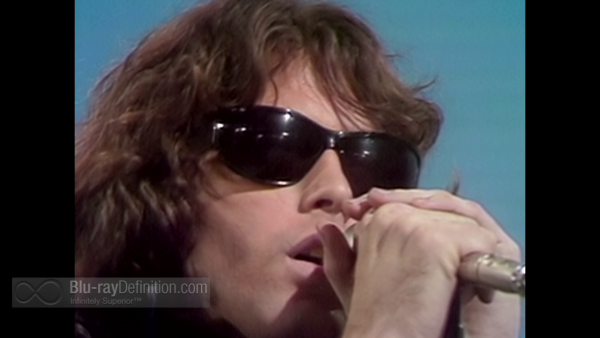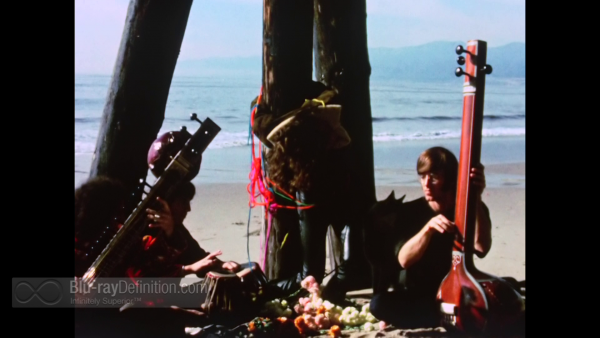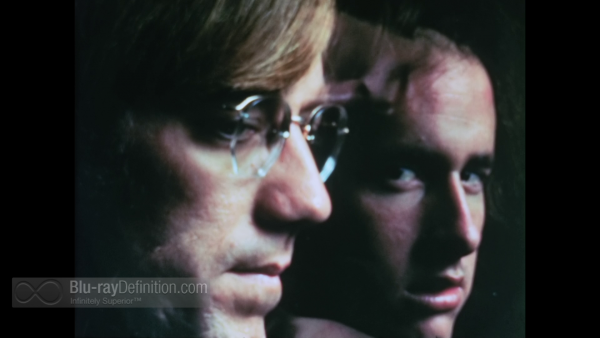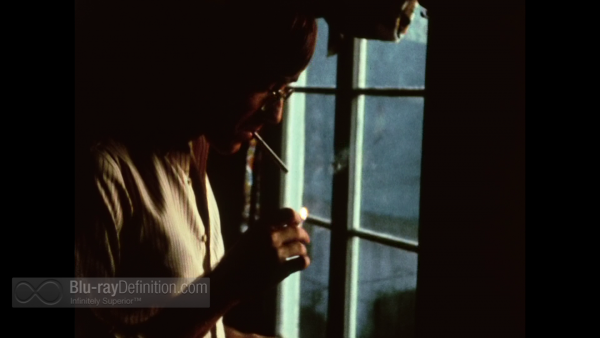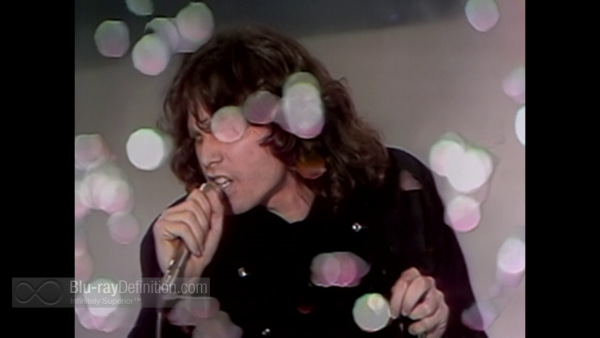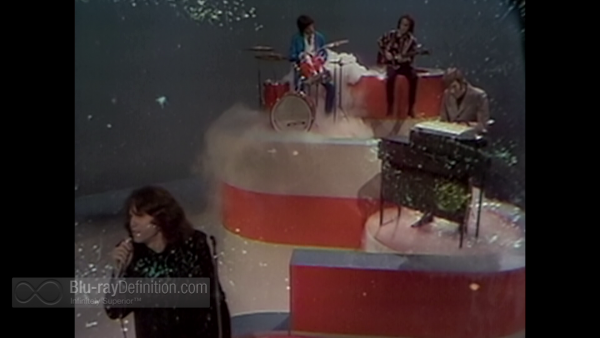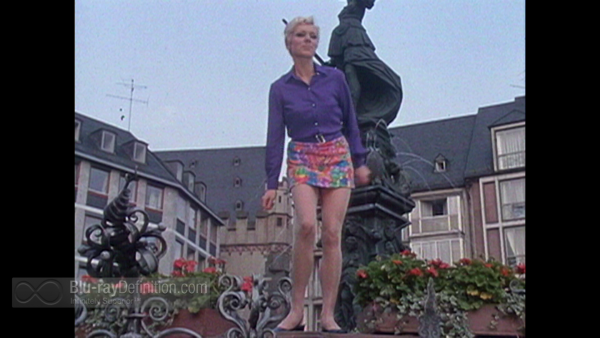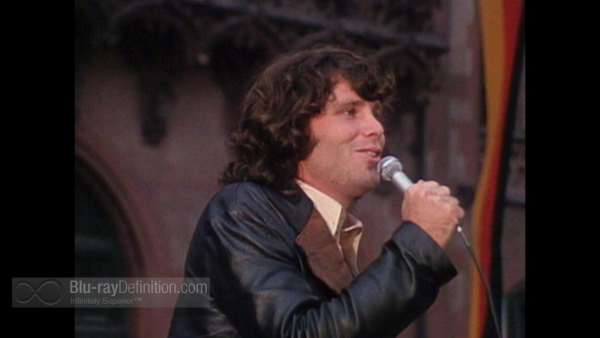 [amazon-product]B00EXAXZVY[/amazon-product]