– –

The Series
[Rating:4.5/5]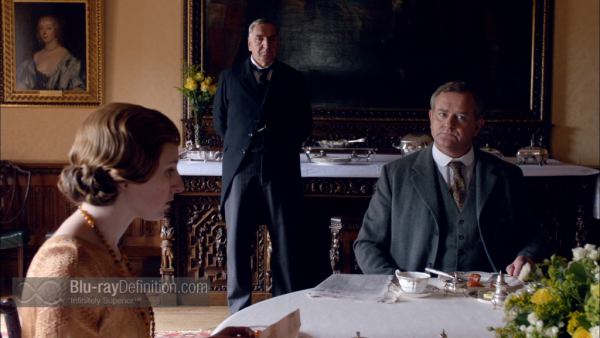 The incredibly successful, not-so-guilty-pleasure British period drama Downton Abbey returns with its fifth season, now set in 1924. As always, the sands of time are shifting beneath the feat of both the Crawleys and those servants who work for them downstairs. The "wireless" radio is the latest technological gadget and a new Labour Party government in power threaten to disturb the status quo, for everyone from Carson (Jim Carter) to Robert (Hugh Bonneville). But the radio and parliament are the least of the worries for both upstairs and downstairs in this tumultuous season. Mr. and Mrs. Bates (Brendan Coyle and Joanne Froggat) have a murder investigation of the footman Mr. Green (Nigel Harman) hanging over them like an albatross, Lady Edith's (Laura Carmichael) secret about the child she had out of wedlock threatens to come to light as she can't keep away from the daughter she gave away, and Tom's (Allen Leech) relationship with a local schoolteacher has reawakened his socialist passions, driving him away from the Crawley family.
One of the strongpoints of Downton Abbey is the way the series manages to work in the politics and changing social mores of the day into each new season, and on that front season 5 does not disappoint. Once again, like with season 4, it is Lady Rose (Lily James) who leads the way, with her new beau's family, newly minted aristocracy, and Jewish as well.
There is much to love in this latest season, and many surprises, some more shocking than others. Some similar ground is tread by writer Julian Fellowes, particular concerning the story arc with Mr. and Mrs. Bates, which leads one to believe that perhaps the well had run just a little dry concerning that couple. However, by the Christmas special, "A Moorland Holiday," we get some interesting developments, and teary-eyed moments, especially involving the "downstairs" characters, and in all, season five is another wholly addictive series.
Video Quality
[Rating:4/5]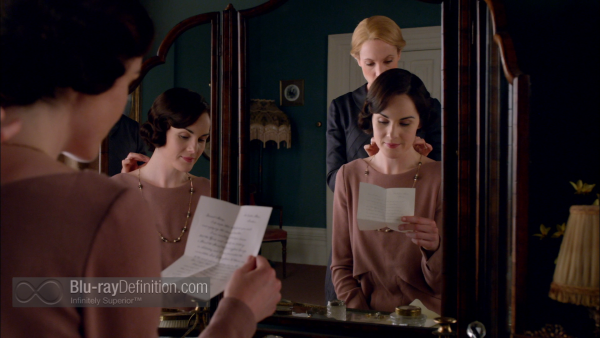 The high definition production of Downton Abbey, brought to Blu-ray in an AVC/MPEG-4 1080p encodement by PBS, is very effective at conveying the luxuriant set designs and costumes, as well as providing vibrant midtones and natural flesh tones. The contrast is strong, but where the image often falters is in darker areas, where it is prone to black crush. Lapels, buttons, and stitching often get lost, flattening out into amorphous globs of black. That said, the overall impression of this is a good one, with crisp imagery and a clean, organic appearance.
Audio Quality
[Rating:4/5]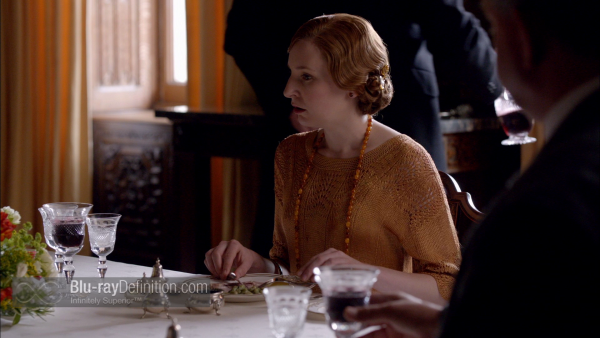 As per usual, Downton Abbey: Season 5 comes to Blu-ray with a DTS-HD Master Audio 2.0 (48kHz/16-bit) stereo soundtrack that more than adequately conveys the dialogue as well as the lush, swooning string orchestra of the score and some of the more ambient sound effects of the countryside and city scenes.
Supplemental Materials
[Rating:2.5/5]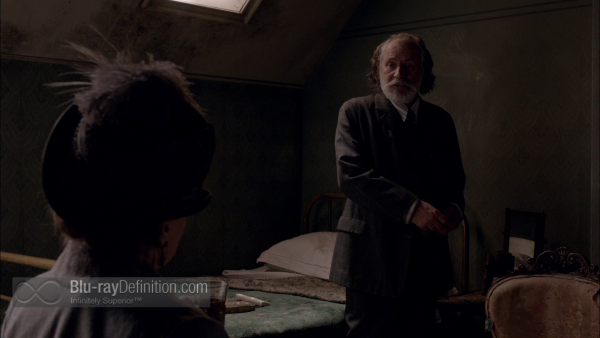 Behind the Scenes – Day 100 (1.78:1; 1080p/24; 00:10:14)
The Roaring Twenties (1.78:1; 1080p/24; 00:26:32)
A Day with Lady Rose (1.78:1; 1080p/24; 00:07:52)
Visit Britain Promo (1.78:1; 1080p/24; 00:01:03)
The Definitive Word
Overall:
[Rating:4/5]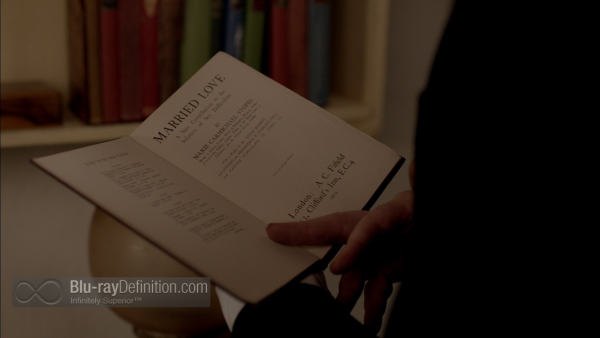 It seems the power of Downton Abbey cannot be halted and  another high quality, riveting season of twists, surprises, and heartbreak arrives. The year changes, the social climate changes, and so to do the aristocracy and their servants in this fine effort.
Additional Screen Captures
[amazon-product]B00MO21WUE[/amazon-product]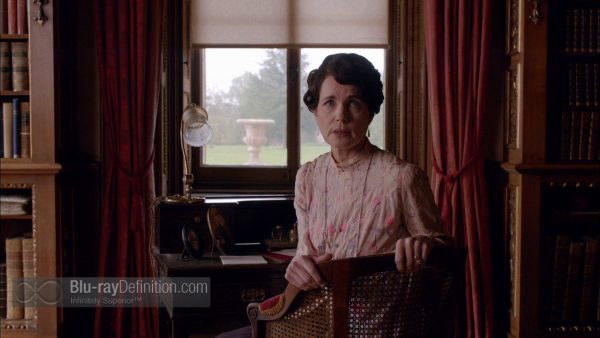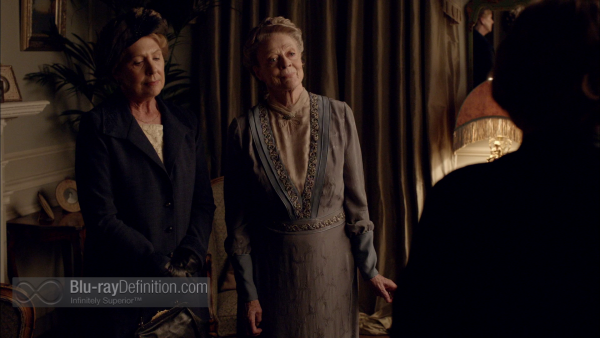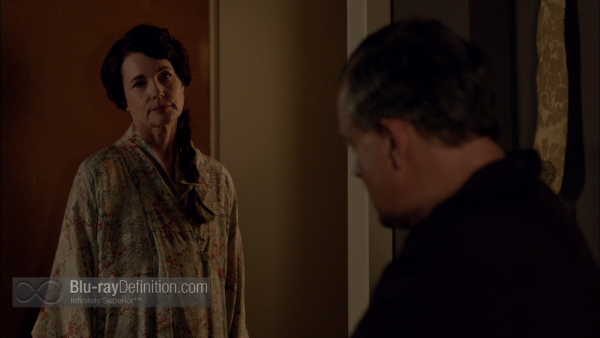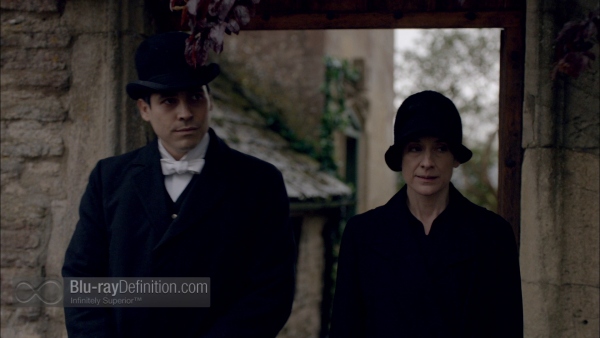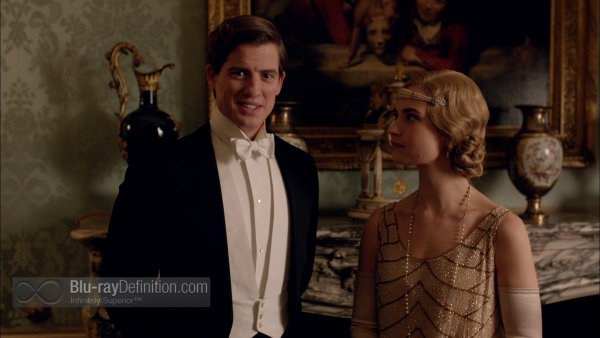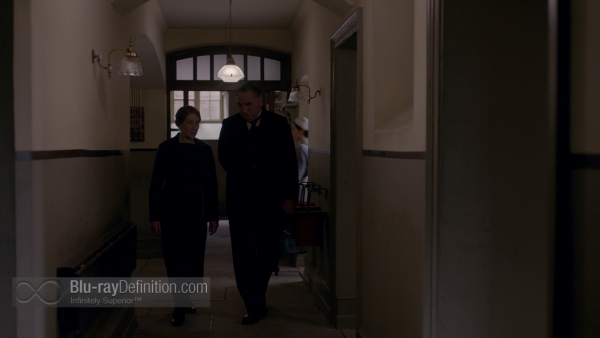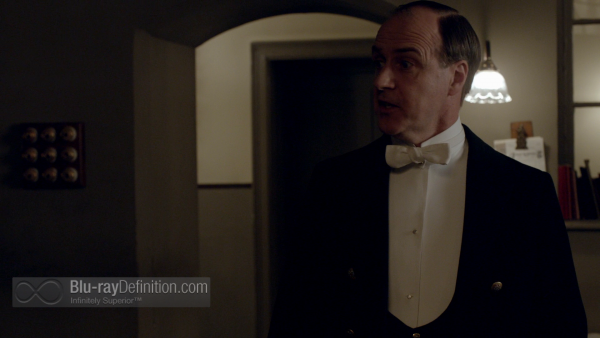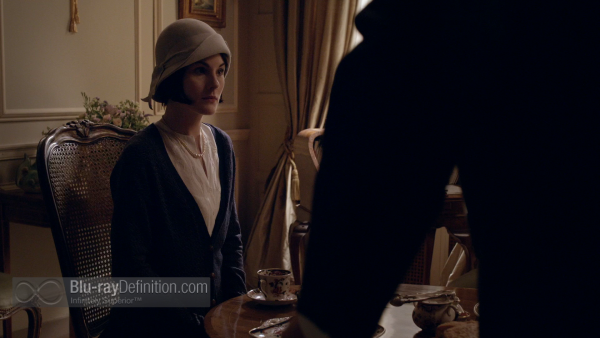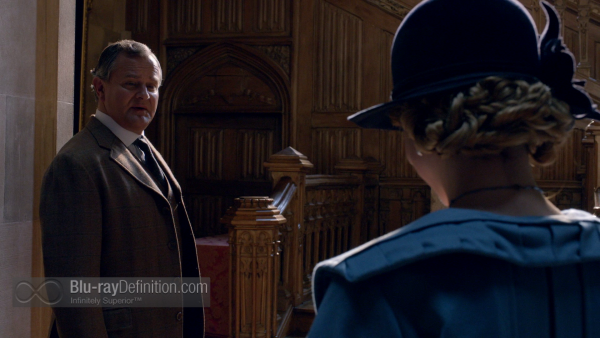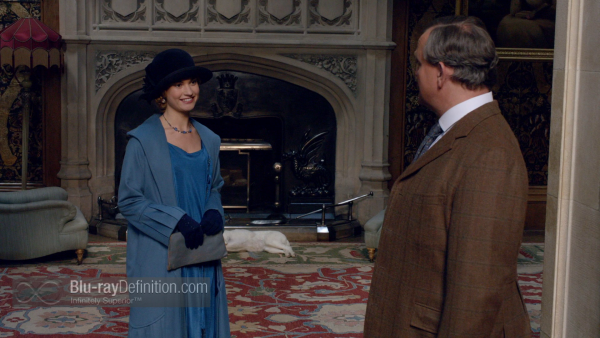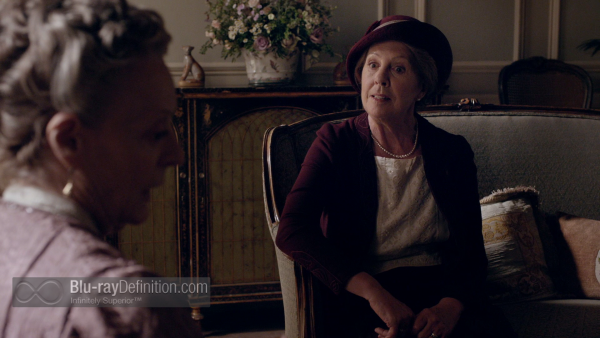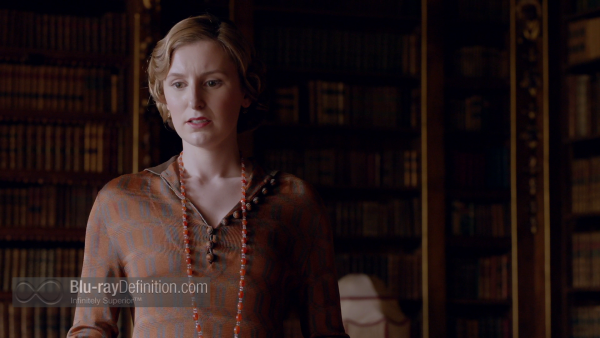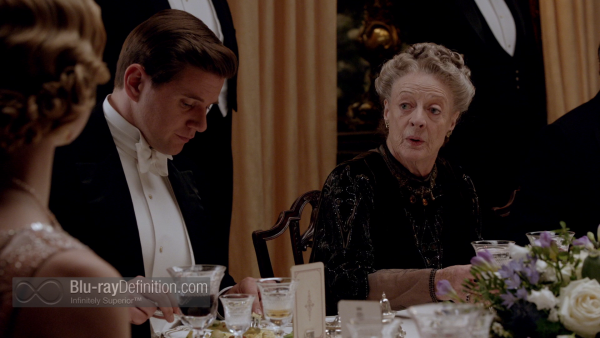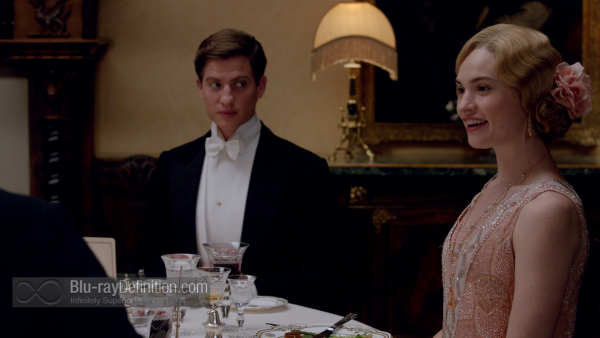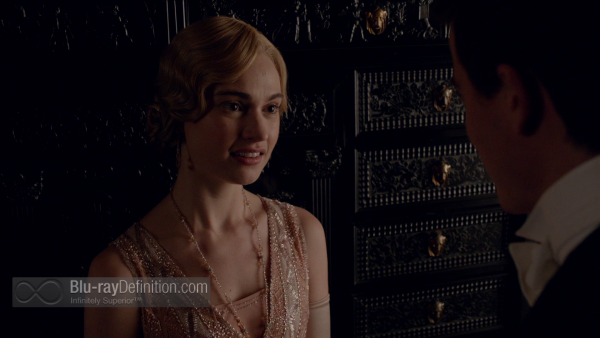 [amazon-product]B00MO21WUE[/amazon-product]