– –

The Film
[Rating:3/5]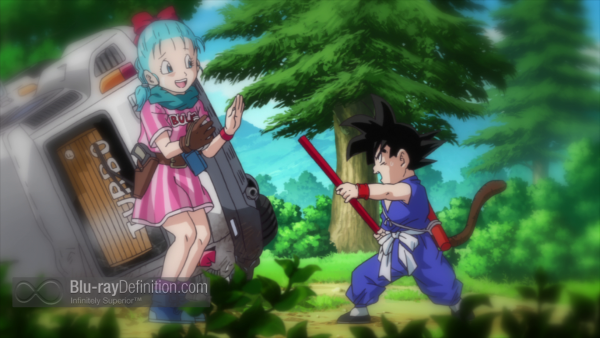 Supposedly the first film in the Dragon Ball franchise to be considered an official part of the Dragon Ball canon, Dragon Ball Z: Battle of Gods involves the God of Destruction Beerus who, after waking from a long slumber, hears of Goku's defeat of the galactic overlord Freeza, and is determined to do battle against Goku. Beerus heads for Earth with his henchman Whis to find Goku, interrupting a festive birthday party for Bulma. Goku must find a way to power himself up to Super Saiyan God power levels to defeat Beerus and protect the people of Earth.
For what it's worth, Dragon Ball Z: Battle of Gods delivers the goods for an entry in the franchise, but having never been a very big fan of Dragon Ball, I cannot say that it worked to convert me much. It is really more of the same thing and you know what's coming. The various characters, like Vegeta and Bulma, all fulfill their roles as tertiary holding places until the big fight sequences where Goku must power up, face imminent defeat, and then somehow, in the end, power up to levels unseen before in order to defeat a powerful enemy.
No doubt many fans enjoy Dragon Ball and its eccentric characters; the latter is probably the thing that keeps the series alive. The distinct features, ticks, and colorful character designs, not to mention Goku's distinctive spiky hairstyle all make Dragon Ball and its various incarnations reasonably enjoyable, and as comfortable to slide back into as a favorite pair of slippers. Dragon Ball Z: Battle of Gods, even with its up to date production (read: no more graininess) feels like nothing much has changed and the story is classic Dragon Ball Z.
Video Quality
[Rating:4.5/5]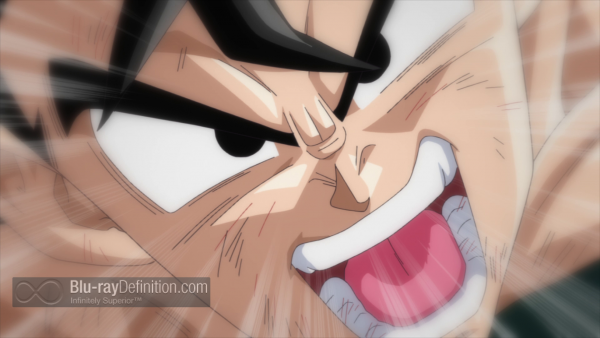 Dragon Ball Z: Battle of Gods looks very good in this AVC 1080p encodement from Funimation. The image is clean, details are sharp, and colors are very vibrant and well saturated. There's little to complain about.
Audio Quality
[Rating:4/5]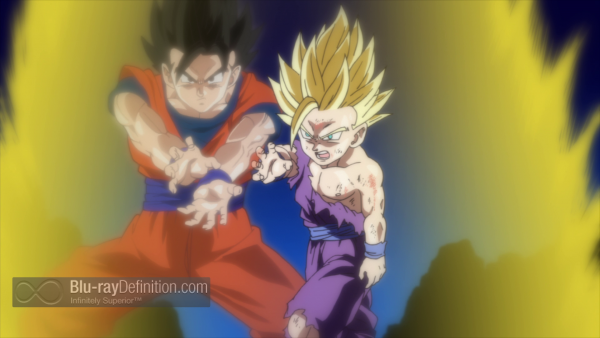 If you want to watch the uncut version with the original Japanese soundtrack in 5.1, you're out of luck. That version only gets a Dolby TrueHD 2.0 mix for the Japanese-language soundtrack. The Theatrical Cut, on the other hand, has both the Japanese-language and English dub in Dolby TrueHD 5.1. The 5.1 is definitely preferable to the 2.0 with a much more spacious soundfield, some reasonably solid sound effects in the surround channels, and good atmospherics. That said, watching the Uncut version is not bad at all with the 2.0 mix engaged.
Supplemental Materials
[Rating:3/5]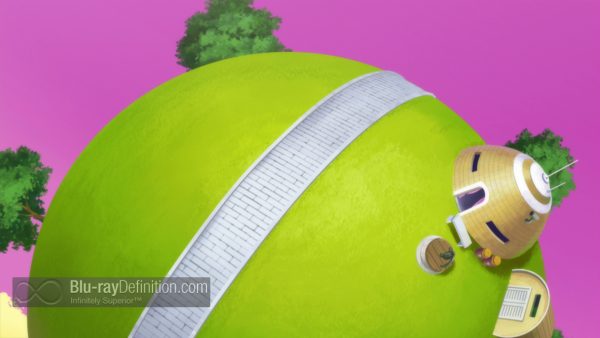 DVD
Theatrical and Uncut Versions
Behind the Scenes: Battle of Voice Actors w/ Sean Schemmel and Jason Douglas (1.78:1; 1080p/24; 00:09:55)
The Voices of Dragon Ball Z: Unveiled (1.78:1; 1080p/24; 00:19:23)
Textless Closing Song
U.S. Trailer (1.78:1; 1080p/24; 00:01:48)
FUNimation Trailers
The Definitive Word
Overall:
[Rating:3.5/5]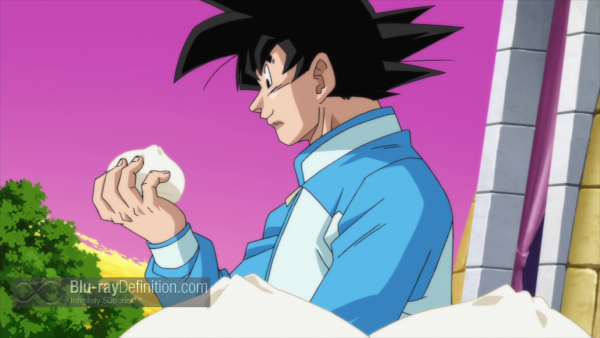 This is one feature that should please fans of the Dragon Ball franchise, but probably won't bring in any new converts not so inclined to like this sort of series to begin with.
Additional Screen Captures
[amazon-product]B00MX3B0CE[/amazon-product]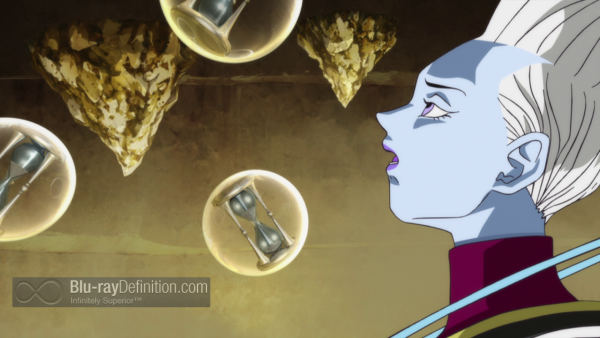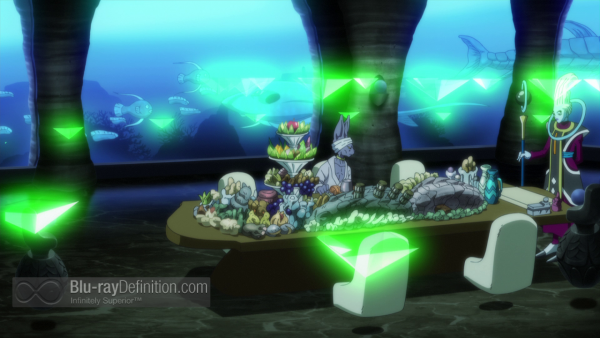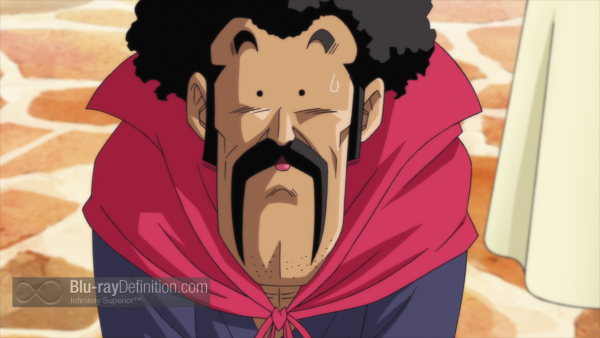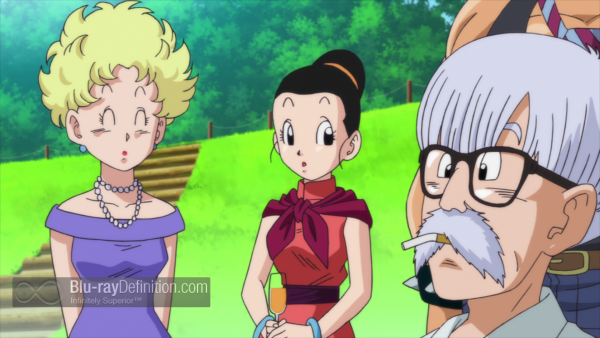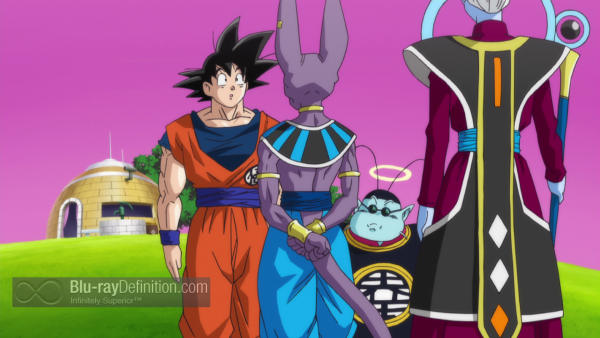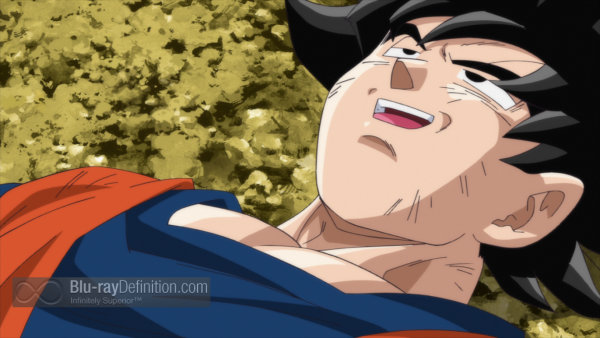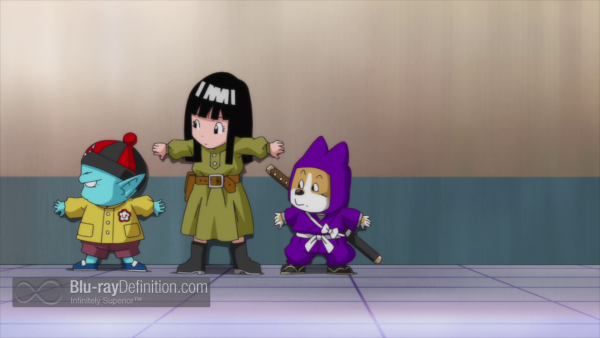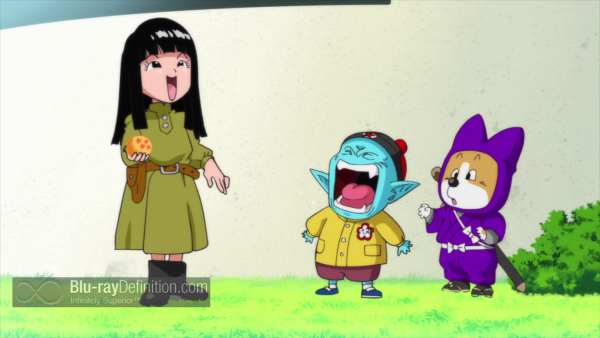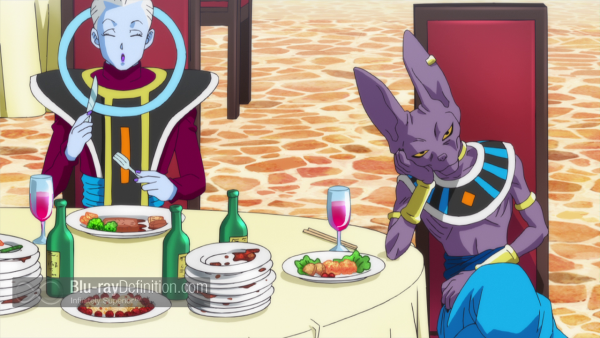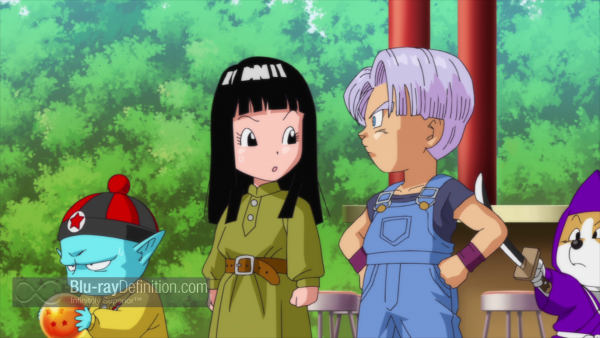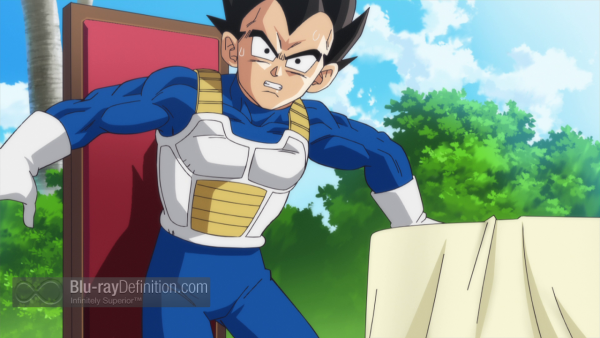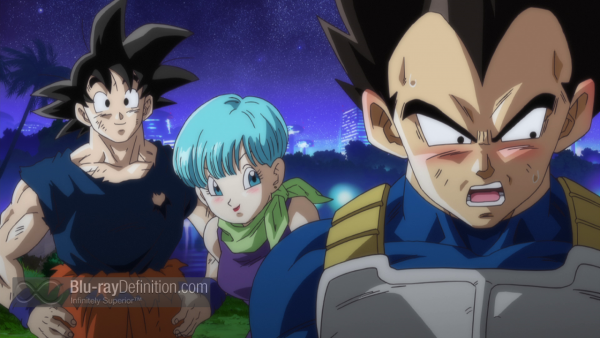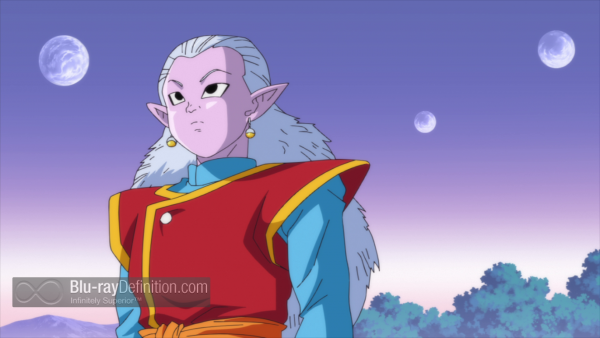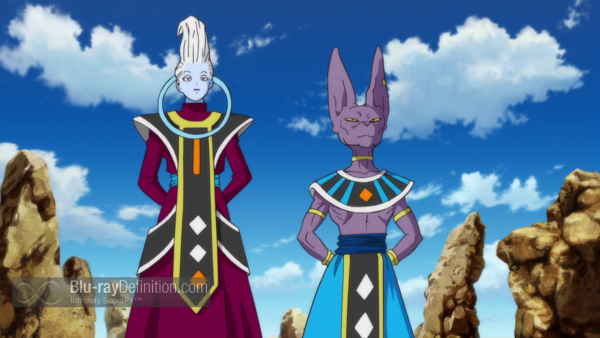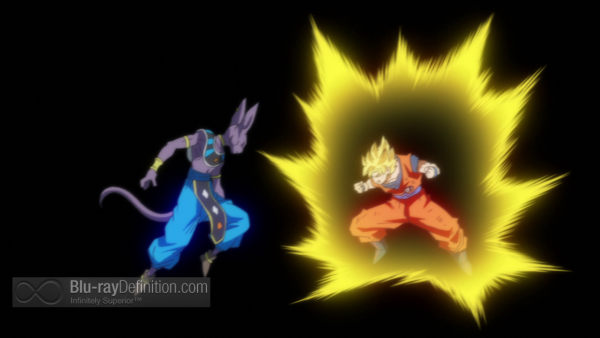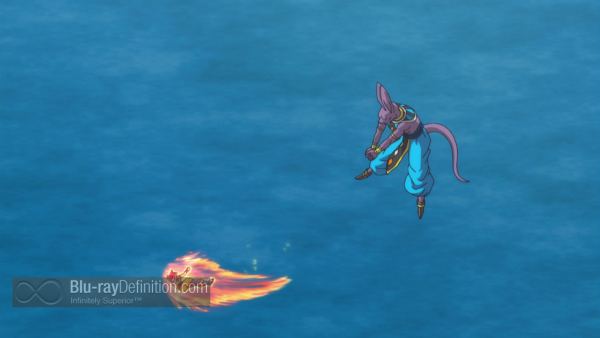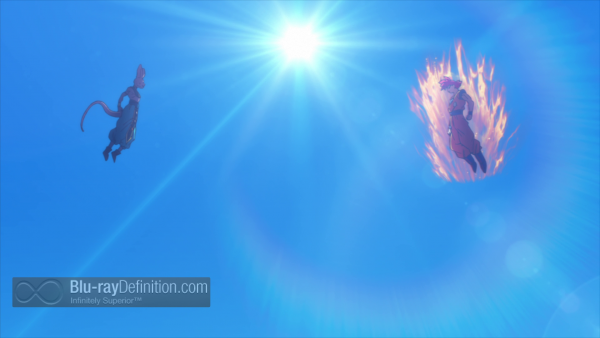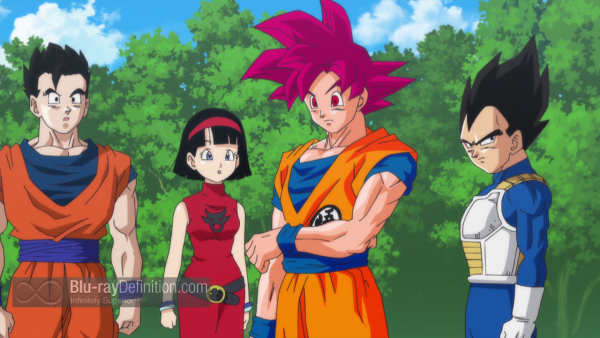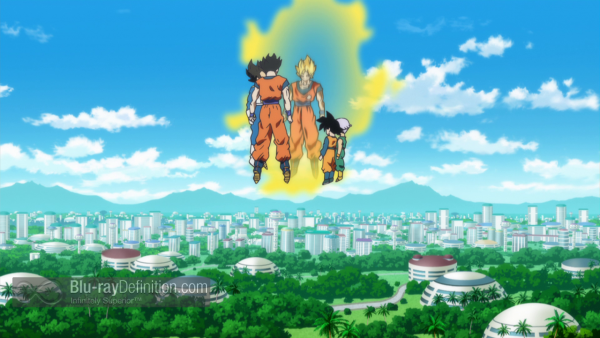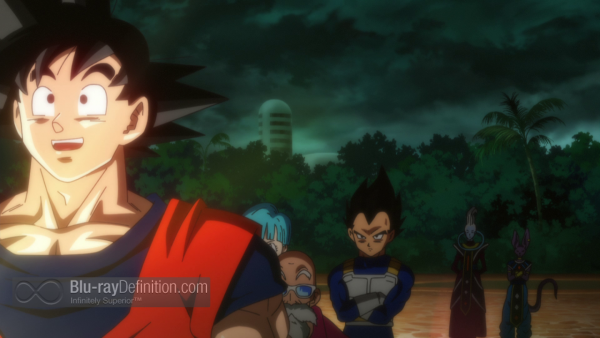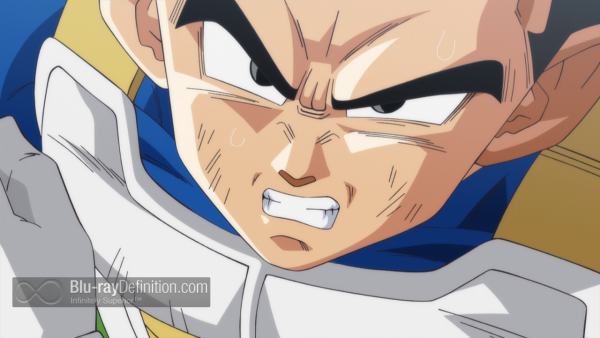 [amazon-product]B00MX3B0CE[/amazon-product]