– –
The Film
[Rating:4/5]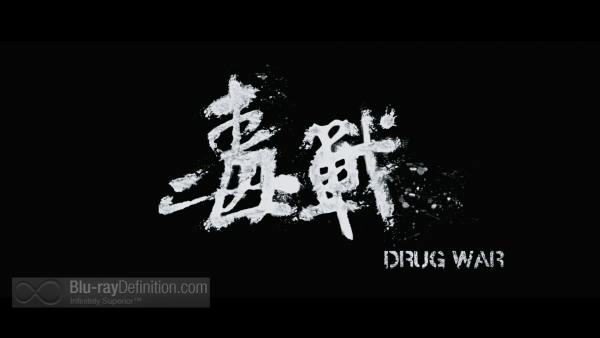 Director Johnny To (Vengeance) latest creation is an epic crime drama that keeps viewers on the edges of their seats from start to finish. A gritty drug-infused crime opera of the highest caliber that, if it has any flaws, are that it may be just a bit too long by about 15-minutes or so, and maybe leaves a couple of questions unanswered.
The film opens on a shot of sickly man in car driving erratically, losing control and going right through a restaurant window. Later, in hospital, we found out that man is Tian Ming (Louis Koo), a drug lord responsible for one of the largest meth rings in Hong Kong. It's his unlucky day, because he's ended up in the very same hospital where the police's anti-drug division captain, Zhang Lei (Sun Honglei), has brought a bus-full of people smuggling heroin they've ingested. When Zhang recognizes him, Tian tries to run, but there's no escape. In order to avoid the death penalty, which drug production and selling carries in China, Tian agrees to go undercover to help the police bring down the entire drug trafficking ring, but his loyalties are in question from the beginning, and it leads to a stunningly violent conclusion that no one could see coming.
The sleek production, provocative characters, pulsating score, and morally dubious anti-heroes make Drug War a riveting film to watch. Sun Honglei is particularly brilliant as Police Captain Zhang, at various times playing it tough, unhinged, or thoughtful. Where Drug War does tend to breakdown and lose the narrative is in the many chances that are given to Tian Ming to continue on as an asset for the cops, even when it seems so obvious he may be setting them up. This leaves some glaring plot holes and seems like lazy devices used to progress the film to the awesomely violent finale that is choreographed and unfolds with operatic precision.
Video Quality
[Rating:4.5/5]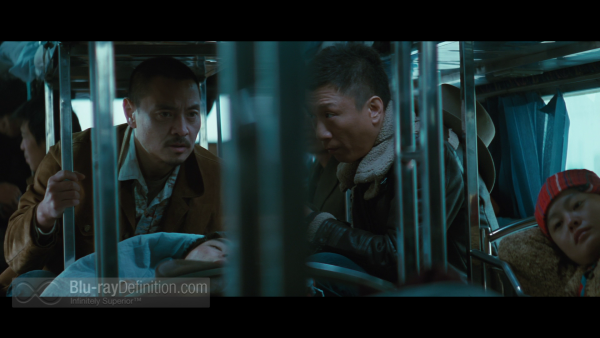 Drug War was filmed on Fuji Eterna 250D 8563 and Eterna 500T 8573 35mm film stock with Arriflex 35 BL4 and Arriflex 35-III cameras utilizing Technovision anamorphic lenses. The image avoids some of the digital anomalies like color banding and posterization that can sometimes be spotted in high definition productions. The image is film-like with a strong amount of detail and contrast and subtle nuance in the shadowy areas. Some softness can be seen, but it is mostly due to the filming techniques and not from the transfer itself.
Audio Quality
[Rating:3.5/5]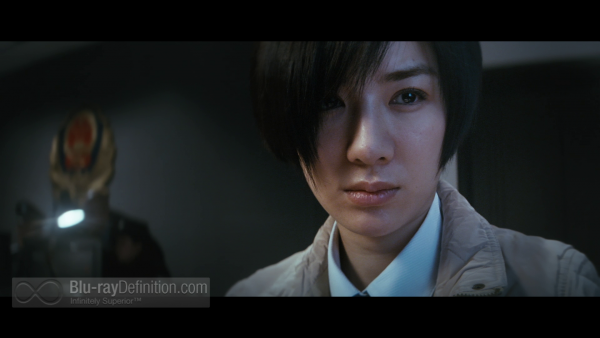 A Chinese DTS-HD Master Audio 5.1 (48kHz/16-bit) mix is included alongside a Chinese Dolby Digital 2.0 stereo mix. The lossless 5.1 sounds big, with a lot of ambience mixed into the surrounds as well as music, but high frequencies are a little edgy and lows are at times a little boomy. There's aren't many discrete sound effects, per se, mixed into the surrounds to balance out the sound of the music and car crashes and so forth that fill the soundfield. It's not the worst mix we've heard on Blu-ray for this sort of film, but it's not an A-list mix either.
Supplemental Materials
[Rating:0/5]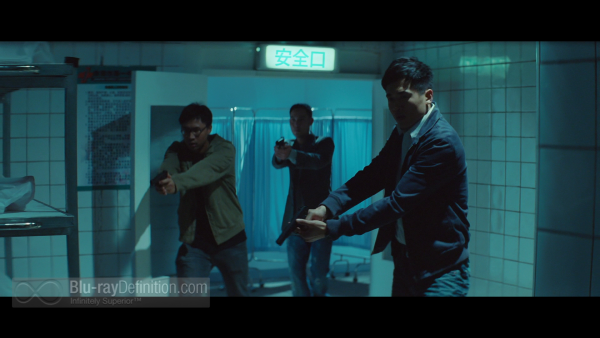 The only this included on the disc is the original theatrical trailer (2.35:1; 1080p/24) and additional Well Go USA trailers.
The Definitive Word
Overall:
[Rating:4/5]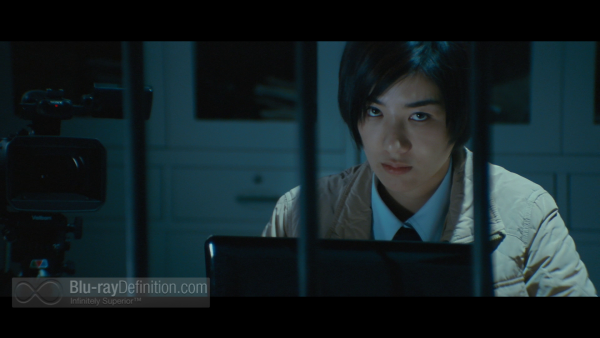 Drug War as some weak spots, but the overall quality of this gritty, operatic crime drama from Johnny To, including pitch perfect performances from the actors, gorgeous cinematography, and a stunning final act, making it an engaging, visceral film that genre fans will love.
Additional Screen Captures
[amazon-product]B00DSQV1I8[/amazon-product]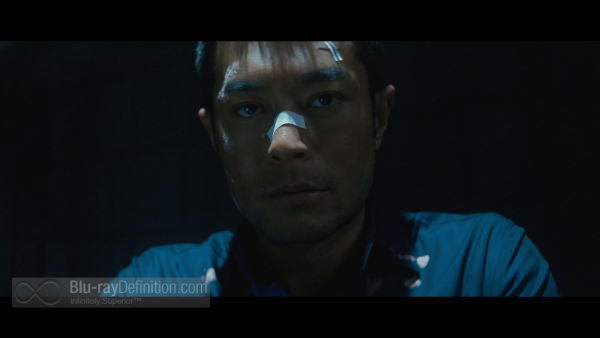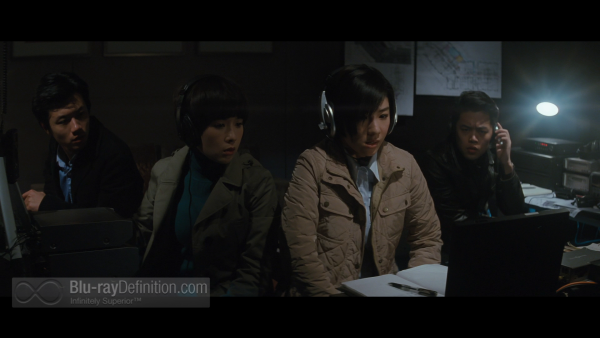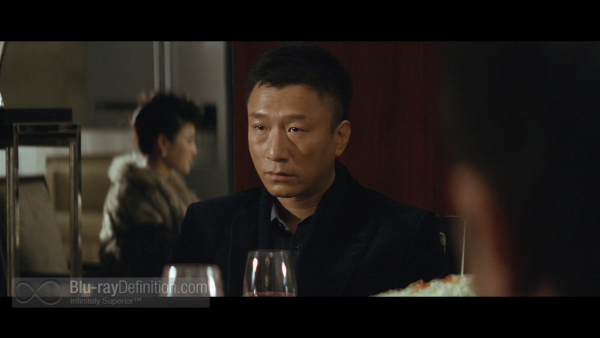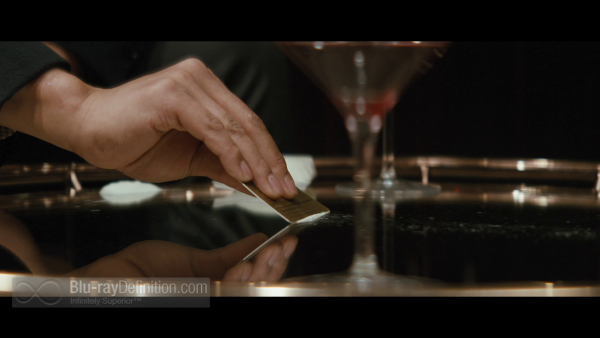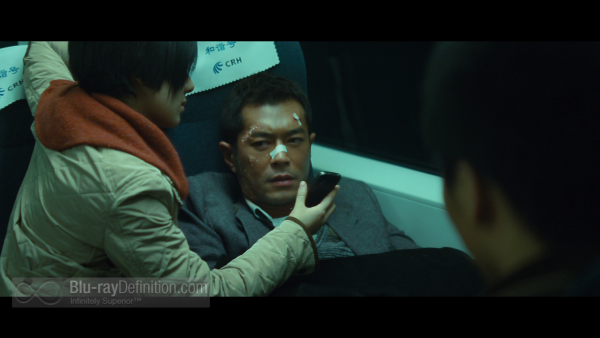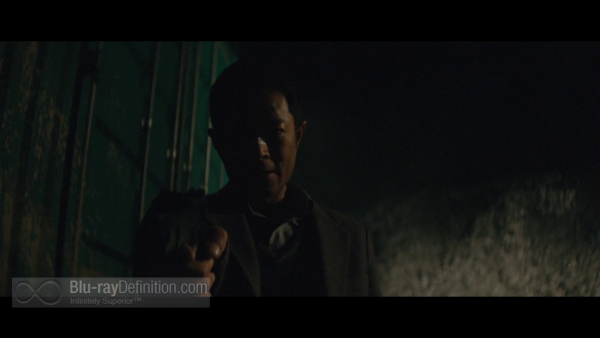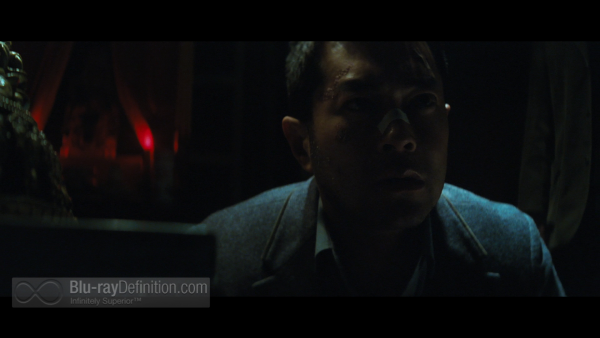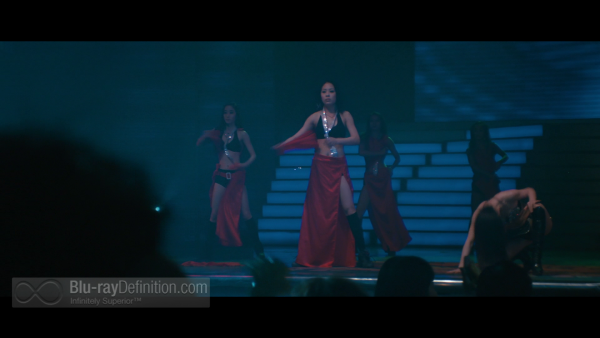 [amazon-product]B00DSQV1I8[/amazon-product]