– –

The Film
[Rating:5/5]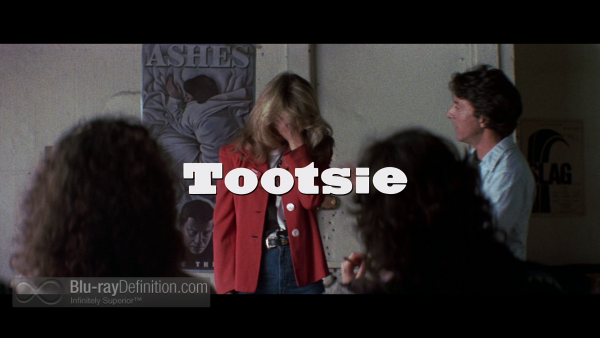 One of the classic comedies of the 1980s, Sydney Pollack's (The Firm) Tootsie, another in a long run of successful films for the director and its star Dustin Hoffman (Kung Fu Panda 2; Dick Tracy), was the gender-bending successor to that comedic call to post-feminist arms, Nine to Five, that heralded the dawn of the new decade.
Hoffman plays struggling actor Michael Dorsey who is so obnoxious and impossible to work with that his own agent (played by Sydney Pollack himself) tells him "Michael, no one wants to hire you!" and in one of the film's funniest deadpans, as Michael complains to him about his last gig playing a tomato, and the "illogical" situation of them wanting him to sit down, yells "You were a tomato! A tomato doesn't have logic. A tomato can't move!"
So, when Michael learns of an opening on a popular soap opera, for a female role, he dresses he decides to audition for it. He dresses in drag, takes on the persona of Dorothy Michaels, a strong, liberated, take no guff woman, and manages to get the role. Michael subsequently becomes the most popular attraction on the soap, but complications ensue when he begins to fall for his co-star Julie (Jessica Lange who won an Oscar for her role) and also finds himself, as Dorothy, being pursued by Julie's father (Charles Durning). In a surprising turn, however, despite his deception, Michael finds that becoming Dorothy has turned him into a better actor and a better person, giving him a better understanding of women and of himself.
While the idea of men in drag for comedy is certainly nothing new (Tony Curtis and Jack Lemon dressed up for Some Like it Hot), Tootsie was the heralding of a new era. With Tootsie, the protagonist didn't just get dressed up for laughs, but actually got dressed up as a woman and got in touch with his feminine side and became an advocate of feminist values. This marked a definite shift in what was and is acceptable, a trend that continues today. This sort of theme would follow through to films like 1993's Mrs. Doubtfire.
None of it would have worked were it not for the completely believable and sympathetic portrayals by the cast. Dustin Hoffman puts on one of his greatest comedic performances here without being hammy, and he's surrounded by the cynical Bill Murray, the perfectly sleazy Dabney Coleman, a flawlessly neurotic Terri Garr, and justifiably award-winning Jessica Lange.
Video Quality
[Rating:4/5]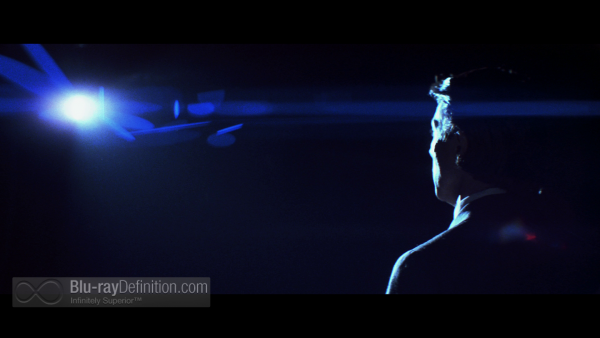 Tootsie comes to Blu-ray from the Criterion Collection in a new 4K restoration that shows a lot of detail for its over 30-year vintage. It shows little source damage and looks quite sharp with a fine veneer of grain layered over the image. In some spots flat-colored backgrounds look a little too noisy and whites occasionally bloom a bit too brightly. Flesh tones are natural straight through. Colors are nicely saturated and don't appear too pumped up, such as when "Dorothy" dons the famous glitzy red sequined dress.
Audio Quality
[Rating:4/5]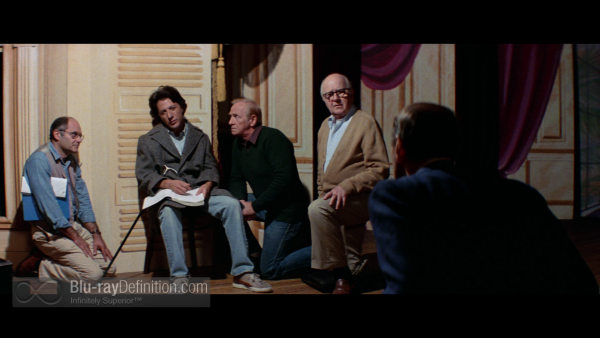 The English LPCM 1.0 (48kHz/24-bit) soundtrack sounds clean and clear with full dialogue. One would hardly miss any additional channels in this super monaural mix and new transfer of it from Criterion.
Supplemental Materials
[Rating:4.5/5]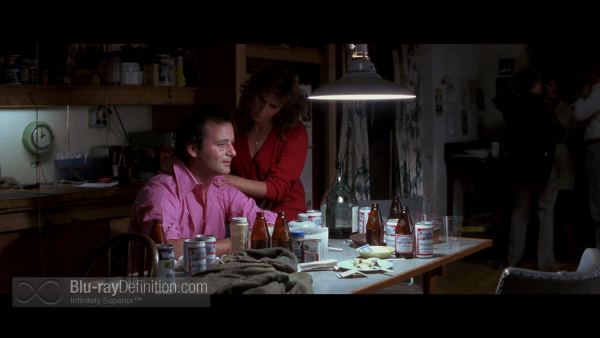 Audio commentary featuring Sydney Pollack recorded by the Criterion Collection in 1991.
Interviews:

Dustin Hoffman (1.78:1; 1080i/60; 00:18:03) – This interview with actors Dustin Hoffman was conducted by the Criterion Collection in 2014.
Phil Rosenthal (1.78:1; 1080p/24; 00:15:37) – In this interview, conducted by the Criterion Collection in 2014, Everybody Loves Raymond creator Phil Rosenthal discusses his admiration for Tootsie.
Dorothy Michaels and Gene Shalit (2.35:1; 1080i/60; 00:04:25) – In this unused footage from Tootsie, movie critic Gene Shalit interviews Southwest General star Dorothy Michaels about her newfound celebrity.

The Making of Tootsie (1982) (1.33:1; 1080p/24; 00:33:42) – This half-hour documentary by filmmaker Rocky Lang was shot during the production of Tootsie. It features extensive footage of the cast and crew on set, including intimate discussions between director Sydney Pollack and actor Dustin Hoffman, and interviews with Pollack, Hoffman, and actors Teri Garr, Jessica Lange, and Bill Murray.
A Better Man: The Making of Tootsie (2007) (1.33:1; 1080i/60; 01:08:55) – This hour-long documentary, directed by Charles Kiselyak in 2007, features interviews with director Sydney Pollack; actors Dabney Coleman, Teri Garr, Dustin Hoffman, and Jesica Lange and writers Lary Gelbert and Murray Schisgal. It also incorporates footage from the 1982 documentary The Making of Tootsie.
Deleted Scenes (2.35:1; 1080p/24; 00:10:21) – This nine scenes were fully edited, but ultimately not used in the final cut of Tootsie.
Screen and Wardrobe Tests (1.33:1; 1080i/60; 00:06:45) – This archival footage was recorded in 1980 for Hal Ashby, who was initially asked by Dustin Hoffman to direct Tootsie. The first excerpt, from a screen test, shows Hoffman dressed as a nurse, the role his character Dorothy was to play on the soap opera. The second excerpt is silent footage of Hoffman from a wardrobe test and includes a brief appearance by Ashby.
Trailers:

"No One Will Hire You" (1.78:1; 1080p/24; 00:01:24)
"Teaser" (1.33:1; 1080p/24; 00:01:02)
"Dressing Room Teaser" (2.40:1; 1080p/24; 00:01:00)

Essay by critic Michael Sragow
The Definitive Word
Overall:
[Rating:4/5]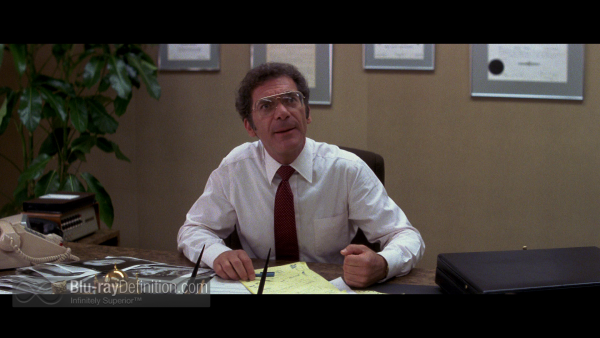 Looking back into the past, younger generations may not be able to pick up on how groundbreaking and nuanced Tootsie was for its time, but for older fans (or younger fans with a sense of history) this film is a still-funny and truly brilliant classic from the 1980s.
Additional Screen Captures
[amazon-product]B00MRKX8BE[/amazon-product]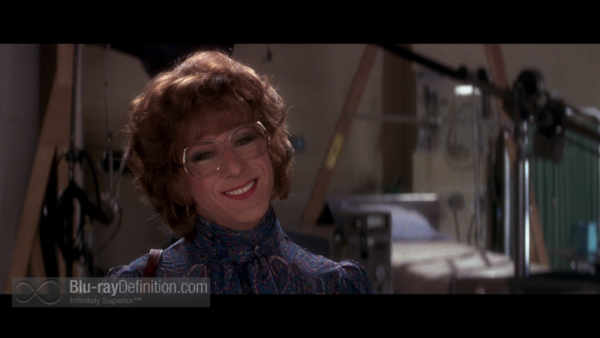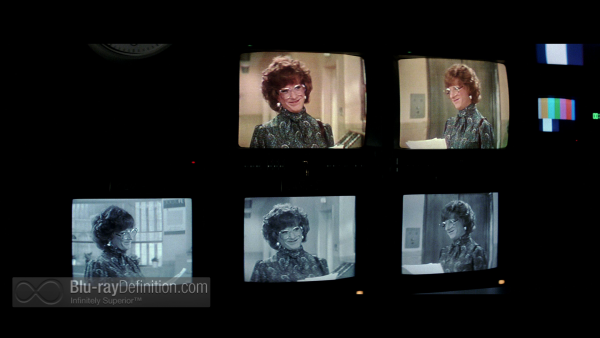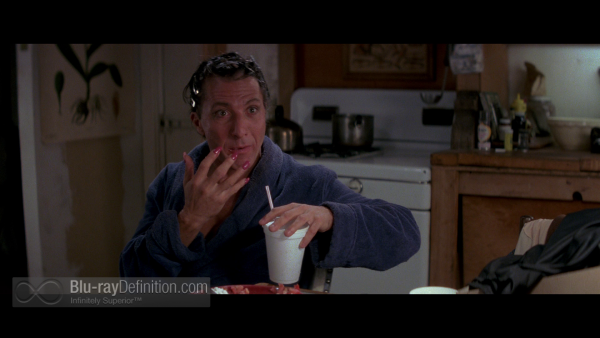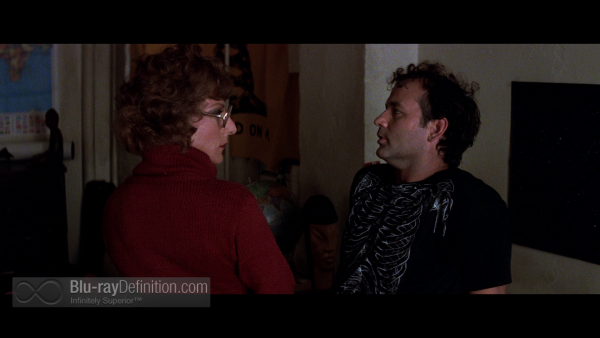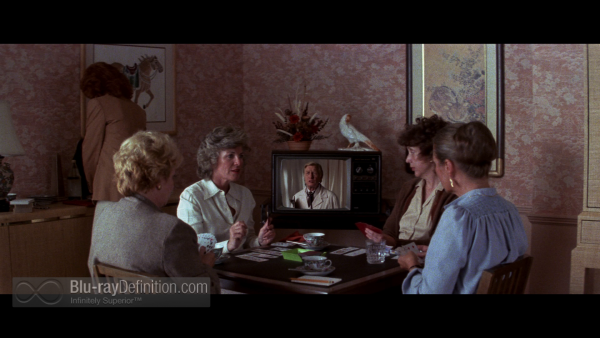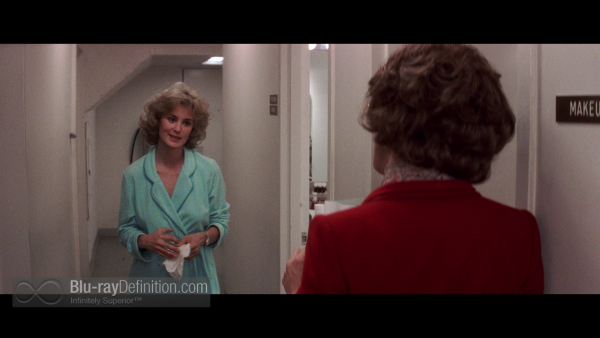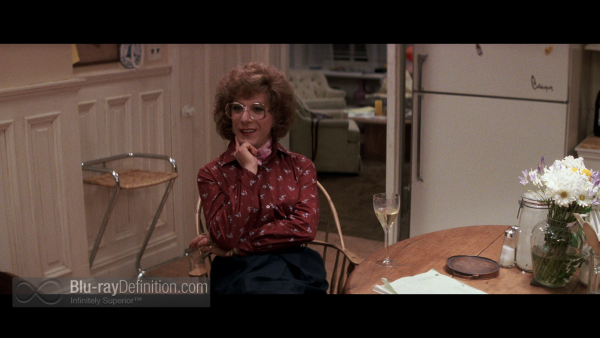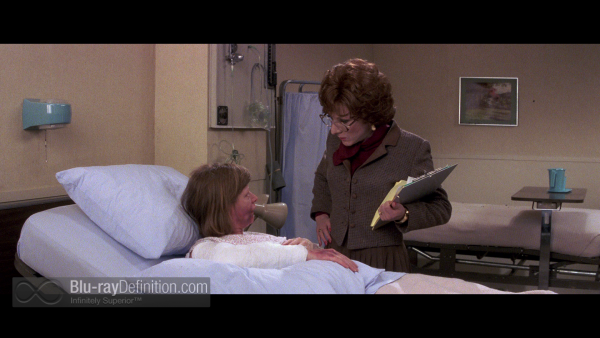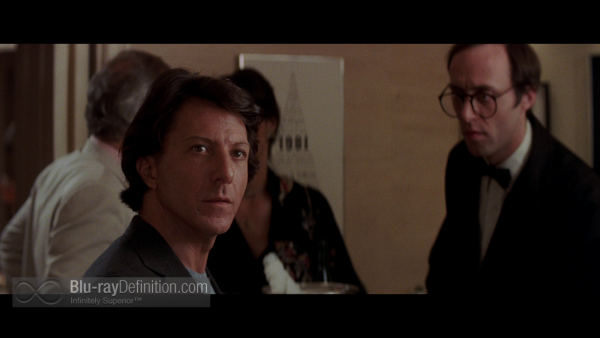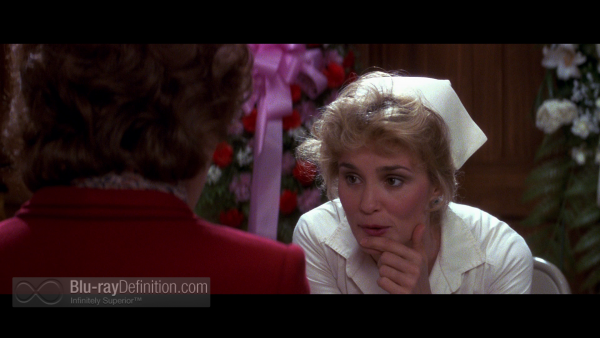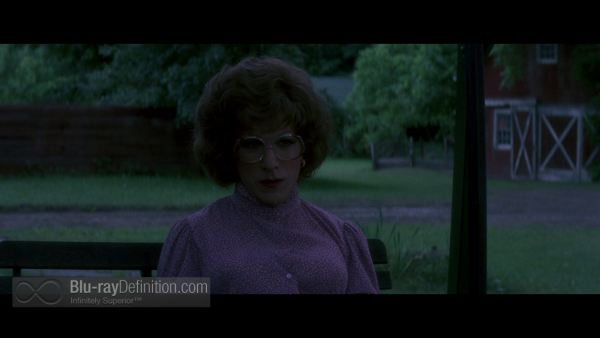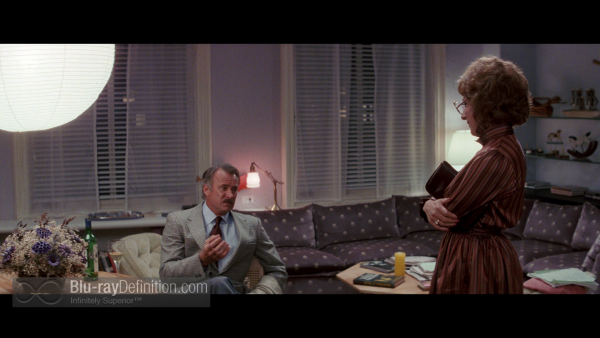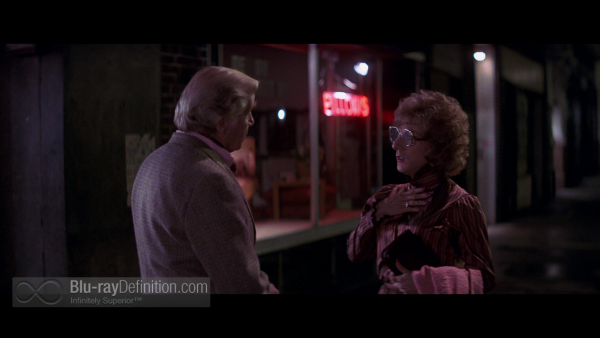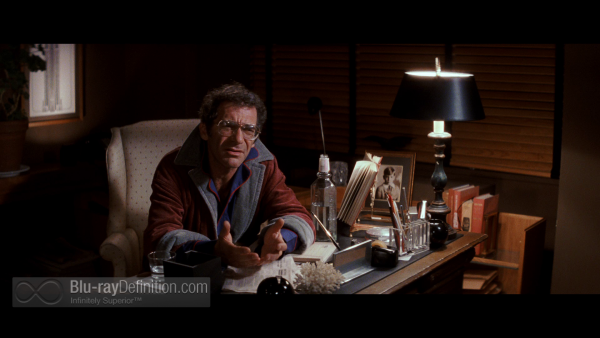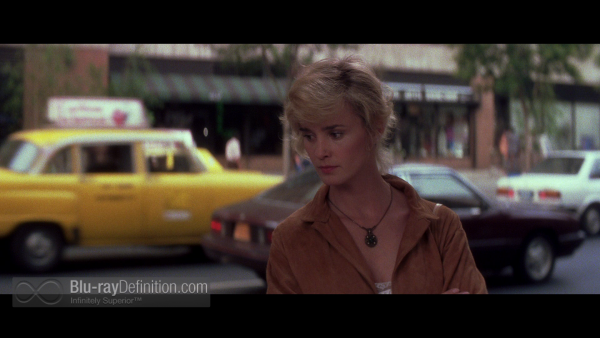 [amazon-product]B00MRKX8BE[/amazon-product]