– –
The Series
[Rating:4.5/5]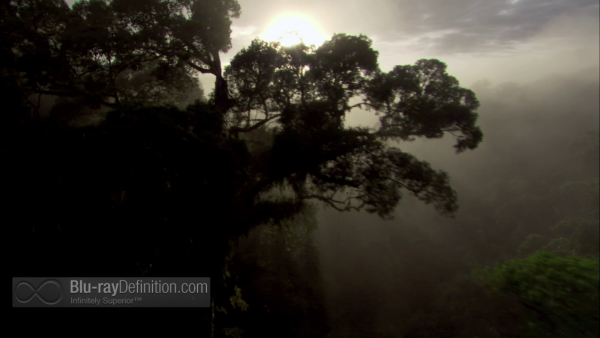 A co-production of PBS and National Geographic, Earth a New Wild is a five-part documentary series hosted by scientist and conservationist Dr. M. Sanjayan that explores the various wild habitats of Earth from a different perspective not usually tackled by nature documentaries – that of the intersection between what we consider the "wilderness" and humans. In fact, Sanjayan puts forth that the imaginary barrier we place between ourselves and the wilderness doesn't really exist, and in this modern world of ever-increasing pressure on the planet due to over-population, clearing habitats, and climate change, that line is more blurred than ever. We must now find new ways to exist peacefully with and within nature, as we are and have always been a part of it.
The series is split into five one-hour episodes: Home, Plains, Forests, Oceans, and Water. Each is dedicated to its specific "habitat" and Sanjayan is more than ready to jump into the fray. In one, he places himself in eminent danger tracking a Bengal tiger's fresh tracks in the mud on the banks of a mangrove forest. Just as he gets himself stuck, he hears a growl in the not too far off distance.
With beautiful cinematography, in your face location shoots that allow you to feel the heat, the danger, and the humanity of the locales, Earth a New Wild is both beautiful and informative. It may not quite reach the heights of the gold standard of these types of series set by Planet Earth some years ago now, but the new twist this series offers is refreshing, to say the least.

Video Quality
[Rating:4/5]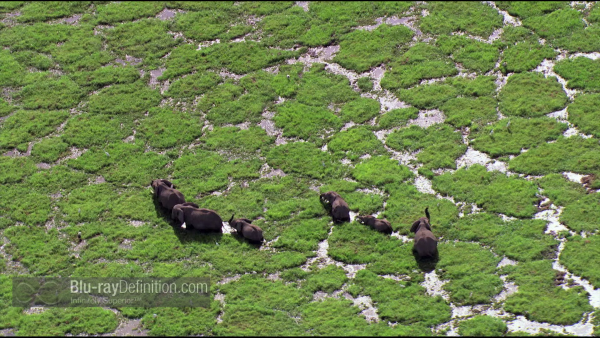 This is a high definition production, but the sources obviously vary in quality. Some moments captured look stunning while others looks quite blurry, full of video noise, and show some motion artifacts. That's the nature of these types of documentaries, unfortunately. For the most part, this 1080p AVC encodement from PBS stays out of the way and doesn't add any unwanted compression noise or macroblocking, but some very slight color banding can be spotted.

Audio Quality
[Rating:4/5]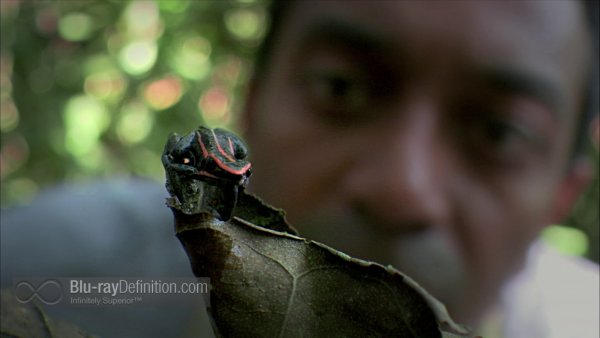 The English DTS-HD Master Audio 5.1 (48kHz/24-bit) soundtrack is effective at surrounding one on the various sounds of the natural world, be they the cries of chimpanzees in the jungle, the whistles of birds or the growl of a nearby Bengal tiger in the mangroves. Dr. M. Sanjayan's running narrative is clear with no clipping and the musical accompaniment never trips over the program material.

Supplemental Materials
[Rating:0.5/5]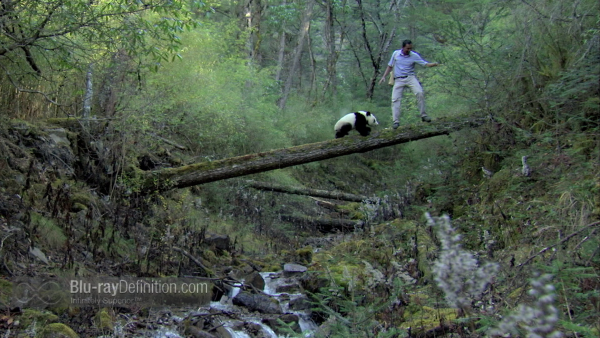 Behind the Scenes – Interview with Dr. M. Sanjayan (1.78:1; 1080i/60; 00:03:16)

The Definitive Word
Overall:
[Rating:4/5]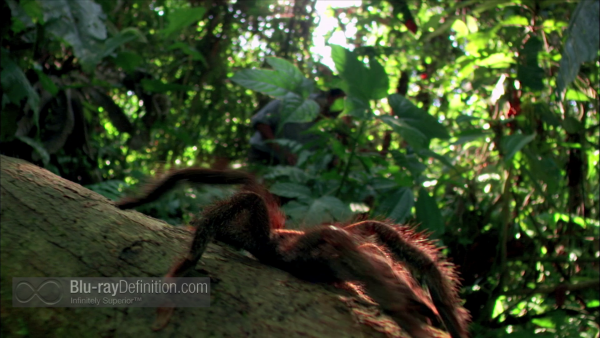 A beautifully filmed, educational, and moving experience, Earth a New Wild will make you want to run out and do something good for your planet immediately. At the very least it will make you want to take a walk on a beautiful wooded trail.
Additional Screen Captures
[amazon-product]B00PHD6FI6[/amazon-product]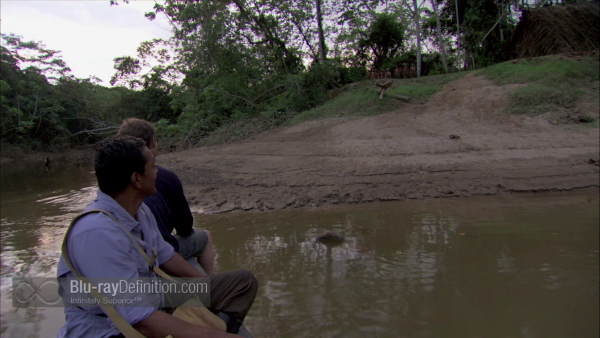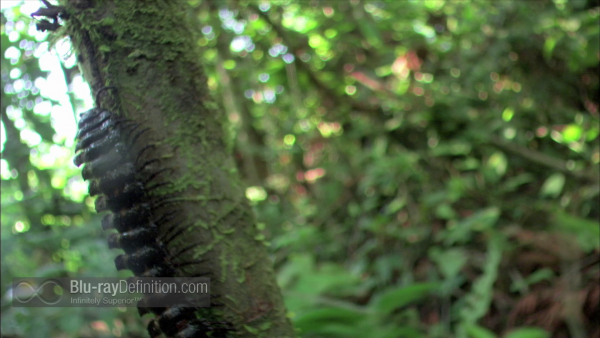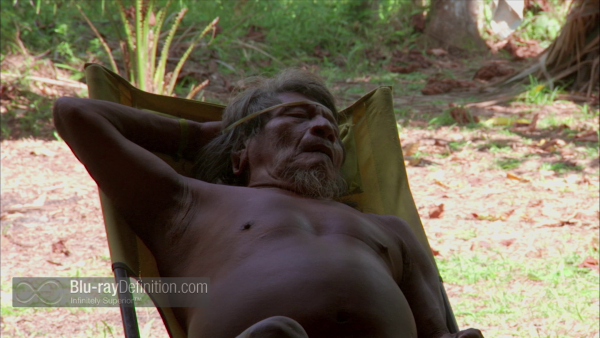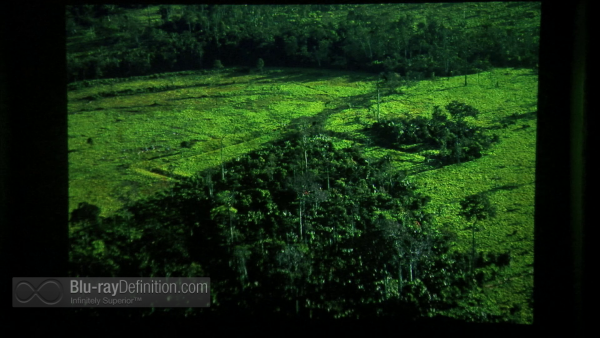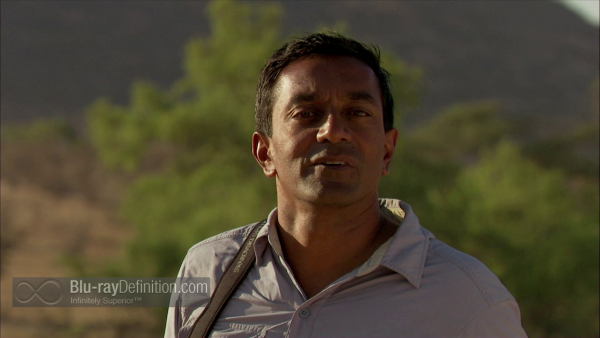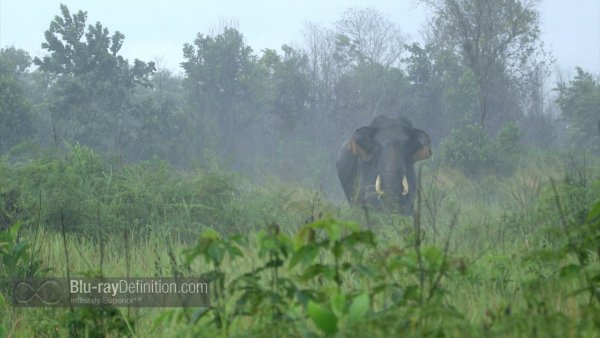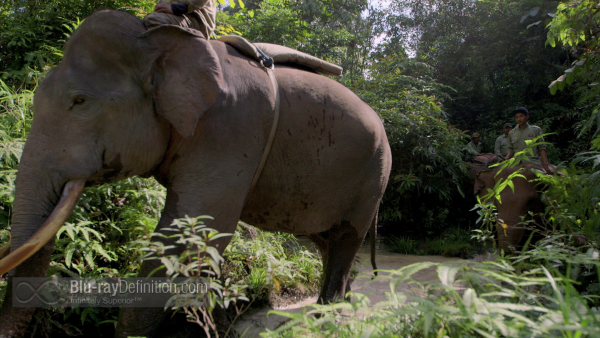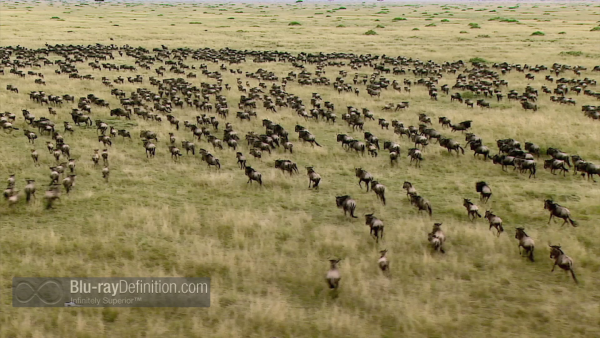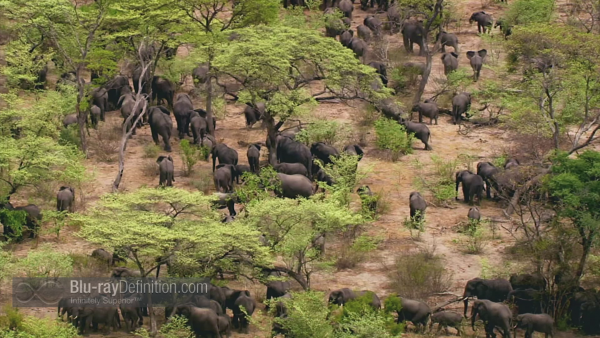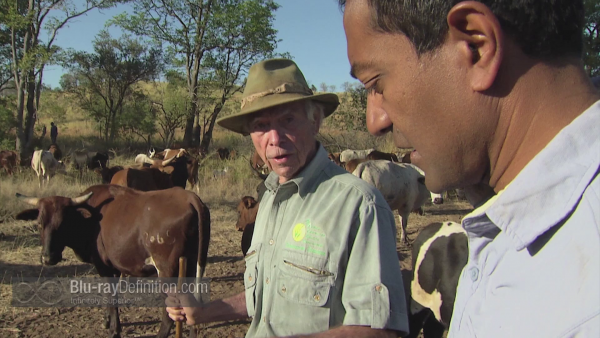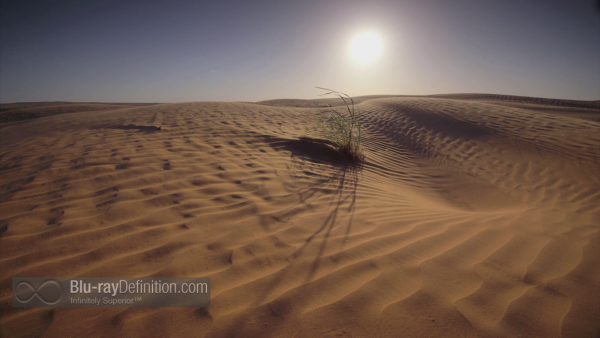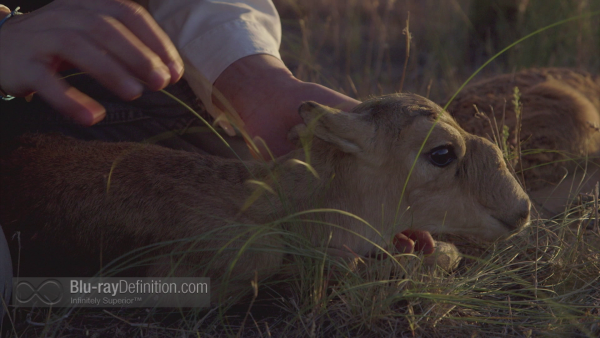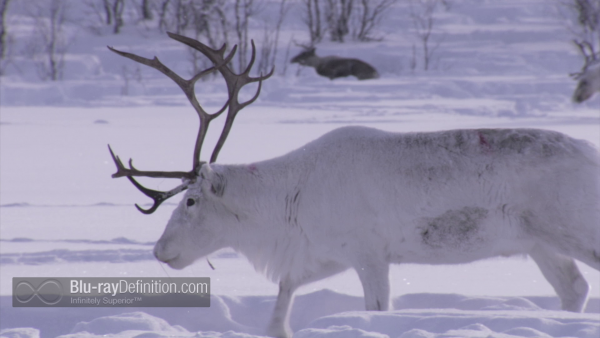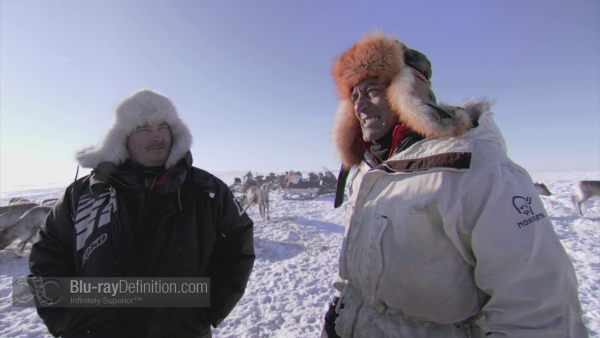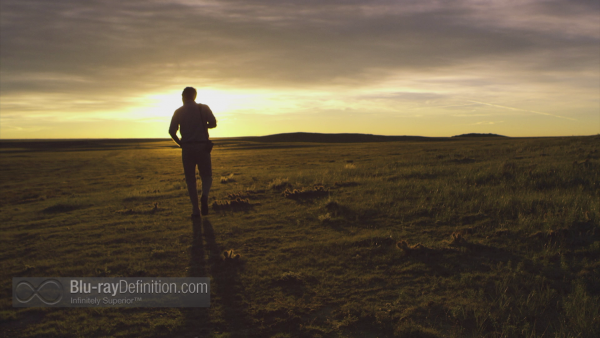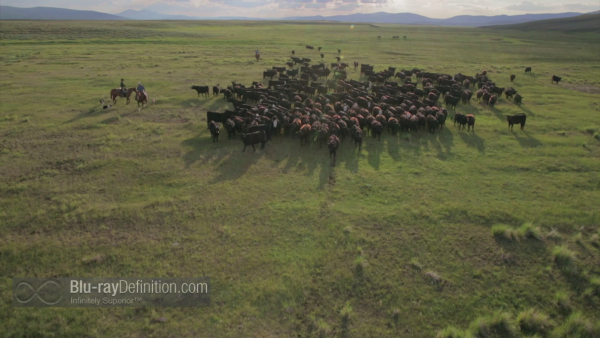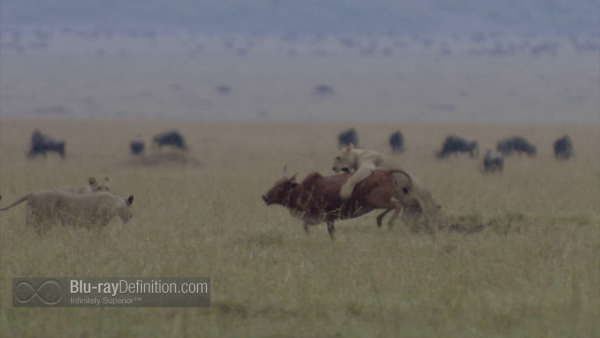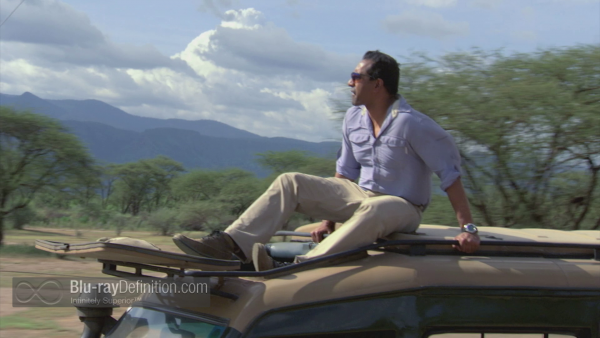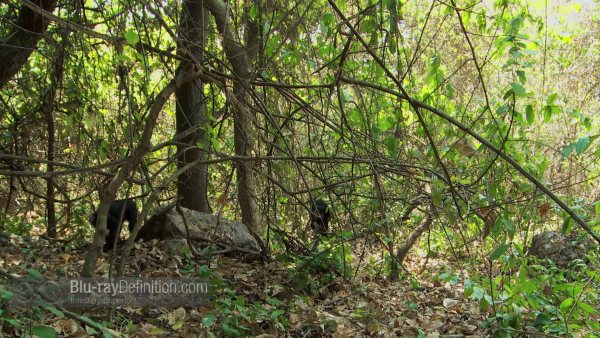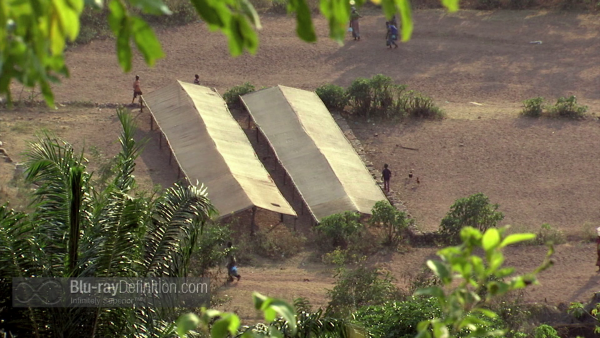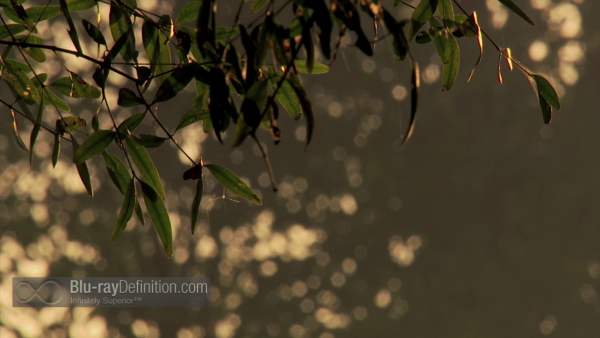 [amazon-product]B00PHD6FI6[/amazon-product]