– –
Click thumbnails for high-resolution 1920X1080p screen captures
(The below TheaterByte screen captures were taken directly from the Blu-ray Discs and losslessly compressed in the PNG format. There should be no loss of picture quality with this format. All screen captures should be regarded only as an approximation of the full capabilities of the Blu-ray format.)

The Film
[Rating:3/5]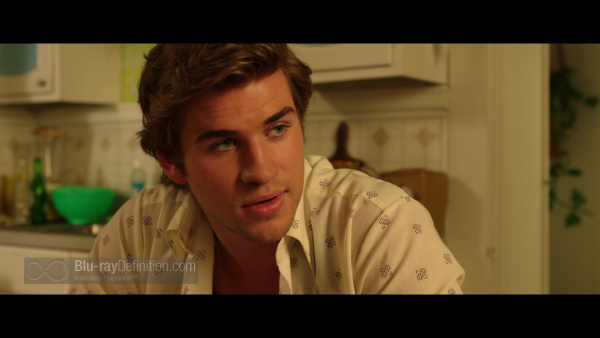 Empire State tells the true story of Chris Potamitis (Liam Hemsworth) and his involvement in one of the largest cash heists in US history. The year is 1982. Chris and his best friend Eddie (Michael Angarano) decide to rob the armored car depository Chris works for after his father is suddenly let go from his job of 10 years. Initially this sounds like a foolproof plan as the depository has dated security systems and an easy in and out to the room where all the cash (roughly 29 Million) is held. It seems like this robbery will go off without a hitch until detective James Ransome (Dwayne 'The Rock' Johnson) gets involved. What results is a by-the-numbers action heist that is able to rise above a few standard cliches thanks in part to a charismatic performance by Dwayne Johnson.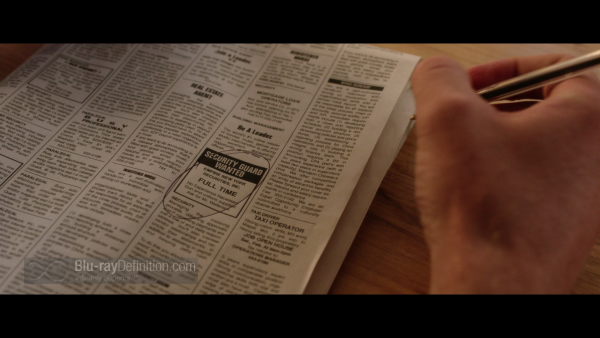 In all reality, the plot of Empire State has been done countless times before. While nothing may ever top the greatest heist film (Michael Mann's Heat,) Empire State, if anything, knows to never take itself seriously. Director Dito Montiel knew he wasn't going to make anything special here, but more a kind of homage to those '80s robbery films. He has the ability to direct a standard, yet sometimes slick, little film. It also helps that his supporting cast is quite strong. We have the overly idiotic character in Eddie, the super nice guy in Chris, and the young, hip detective in James. Each of these characters play off one another quite well, especially that of James. Dwayne Johnson has that charisma to help not only make his role likeable, but also to root for Chris despite all his bad doings. It's this character, and really this character alone, that helps to make State worth watching.
Video Quality
[Rating:4/5]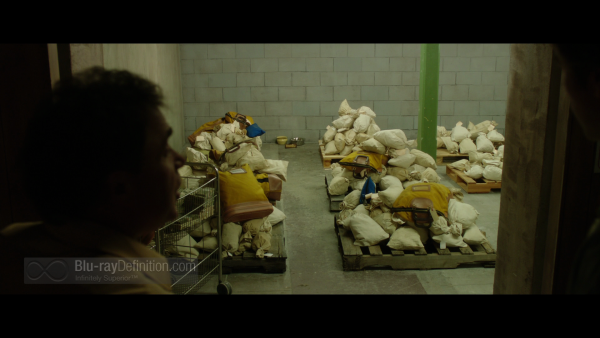 Arriving with a 2:35:1 framed, AVC/MPEG-4 encoded transfer, Empire State offers up a serviceable effort from Lionsgate. The film's color palette features strong, accurate colors. Blacks tend to dominate a majority of the interior moments, like that of the security company. It's here that detail can tend to waver a bit, occasionally losing the stronger exterior detail. Still, facial close ups do result in correct flesh tones as well as facial detail. Contrast levels haven't been overly pumped up either, and the film's print is in strong condition. All in all, this is a clean, consistent effort from Lionsgate.
Audio Quality
[Rating:4/5]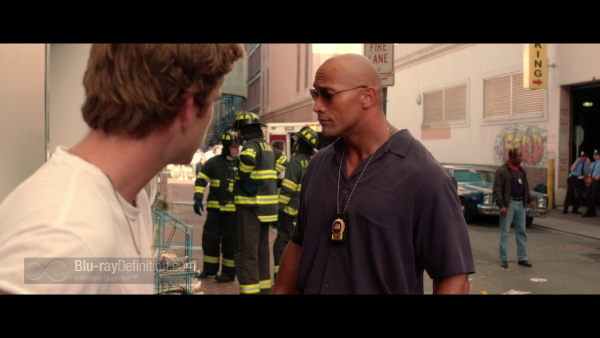 Audio-wise, the film's DTS-HD Master Audio mix offers up a similar strong presentation to that of the film's video transfer. Dialogue is well reproduced throughout via the center channel, with no real instance of drop out. Atmosphere, particularly that of the initial driving sequences throughout the NYC setting, help to create the essence of a busy neighborhood flourishing with activity. LFE does show up in the standard action moments, where it is strong and immersive; however, this track is a lot quieter than one might expect. Still, fans will be pleased with Lionsgate's work here.
Supplemental Materials
[Rating:1/5]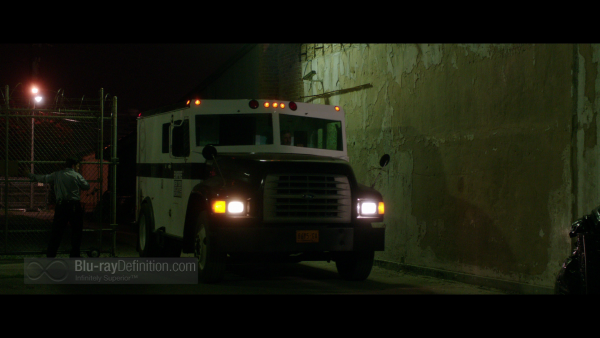 All included features are presented in High Definition:
Audio Commentary with Director Dito Montiel

Deleted Scenes – We get a total of 3 sequences, running 8:19 in length. The scenes themselves were cut for a reason, as they don't really add any substance to the film.
Creating an Empire – This runs 10:28 and offers up a rather basic making of, with cast and crew interviews.
Anatomy of a Heist – Running 15:23, this details the real life robbery with Potamitis swearing he has no knowledge of the money and its whereabouts.
The Definitive Word
Overall:
[Rating:3/5]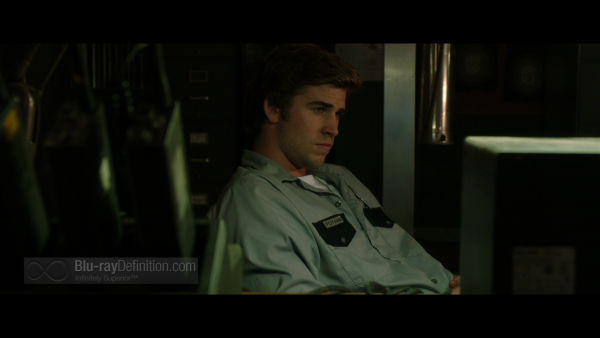 Despite a short run time, Director Dito Montiel is able to keep this 'Empire' running smooth, all while keeping it entertaining. Lionsgate has delivered a serviceable Blu-ray for the film, with solid V/A and a few features. I'd going to go ahead and recommend this one as a rental for that rainy day.
Additional Screen Captures
[amazon-product]B00CERJJ68[/amazon-product]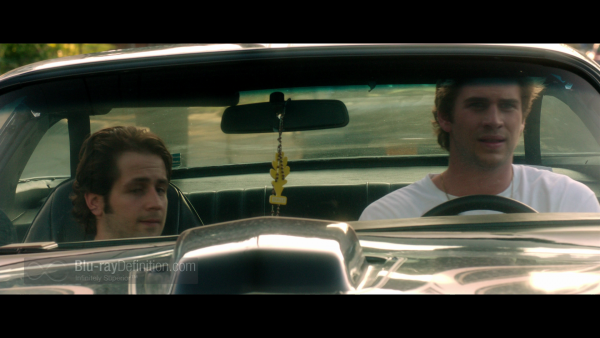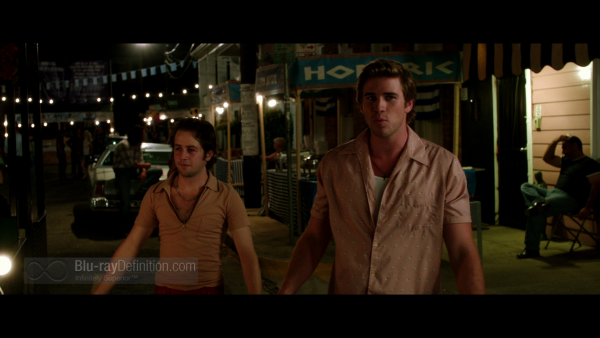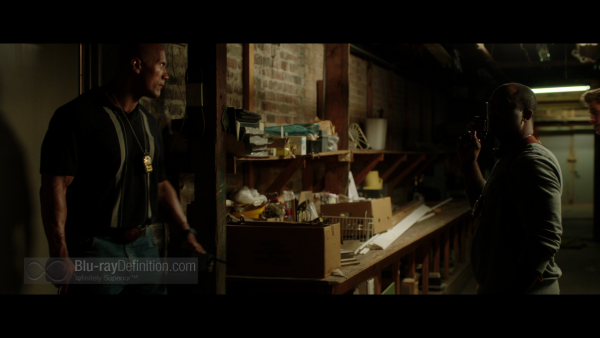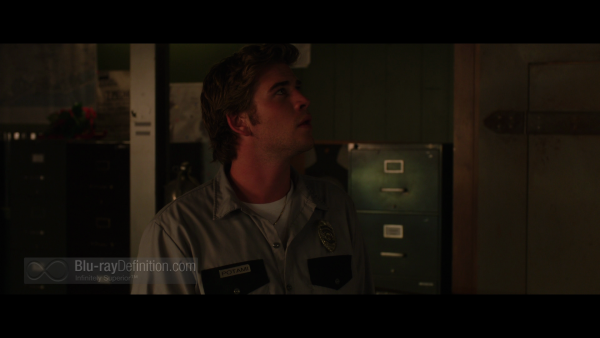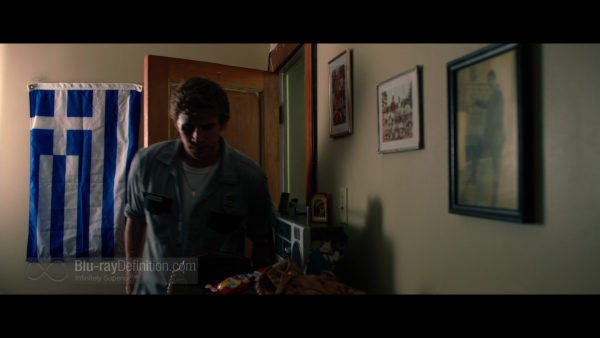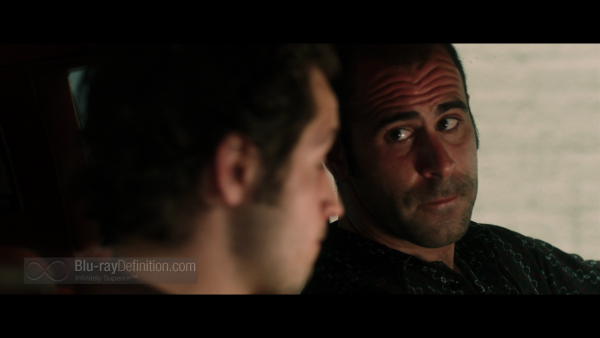 [amazon-product]B00DI0135U[/amazon-product]