–
The Film
[Rating:4.5/5]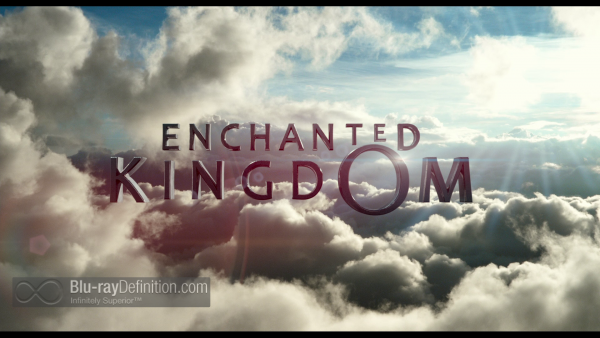 BBC Earth has done it again with the awesome 3D nature documentary Enchanted Kingdom, narrated by the Emmy nominated and Golden Globe Award-winning actor Idris Elba. The film takes viewers across seven natural realms of the African continent – Mysterious Forest, where we glimpse gorillas at rest; Fiery Underworld, gives us look at lava spewing volcanoes; Alien Sands shows us the tiny creatures of the Namib desert like a sidewinding snake hiding out to catch its prey; Scorched Plains is where we follow elephants in search for water, Fantastical Seas is a beautiful look at the undersea world of shoals of barracuda and lion fish; Frozen Spires highlights the icy nighttime world atop Mt. Kenya, and Mercurial Waters gives us a rollercoaster ride down the rapids as we see how a river is formed.

The film took 573 days to capture across 13 countries utilized some of the rarest, most cutting edge 3D technology, as the featurettes point out. The end result of this hard work is a film that is effortlessly beautiful and an absolutely joy to watch. Elba's narration is spot-on and Enchanted Kingdom is one the whole family should gather around the telly to see.

Video Quality
2D HD: [Rating:5/5]
3D Effect: [Rating:5/5]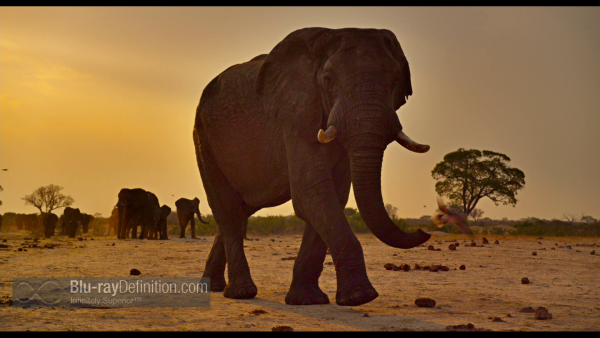 Enchanted Kingdom was shot natively in 3D using Red Epic and highly specialized Element Technica 3D cameras. The result is some stunning 3D HD imagery that looks very natural with beautiful colors, depth of field, and very natural pop-out. The standout scenes are the underwater segments and volcano scenes with the lava filling up the screen, but the entire film is a wonder to watch in 3D. That said, the 2D version (available on the same disc) is no slouch and probably provides even richer colors and crisper detail, although you do lose the extra dimensionality. Both come in 1080p encodements with the 3D in the standard MVC and the 2D in AVC.

Audio Quality
[Rating:5/5]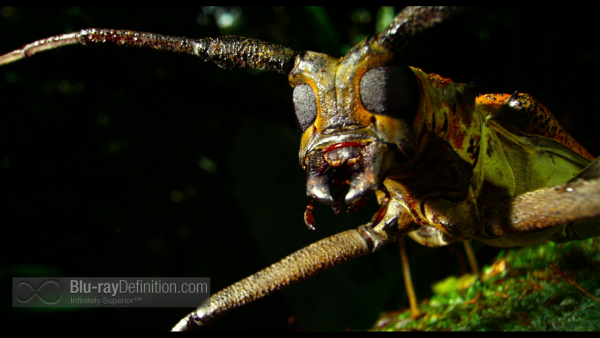 Enchanted Kingdom comes with an English Dolby Atmos mix that plays back in Dolby TrueHD 7.1 on non-Atmos systems such as my own, 9.1 setup. The 7.1 was astounding, and I can only imagine how much better the Atmos mix for the home would sound with the additional overhead speakers and so forth. This mix is dynamic without being obtrusive and fatiguing. Idris Elba's narration is full and clear, and sound effects like crashing waves, birdsong and buzzing insects surround you and bring you into the natural world. Low end is extended nicely.

Supplemental Materials
[Rating:2.5/5]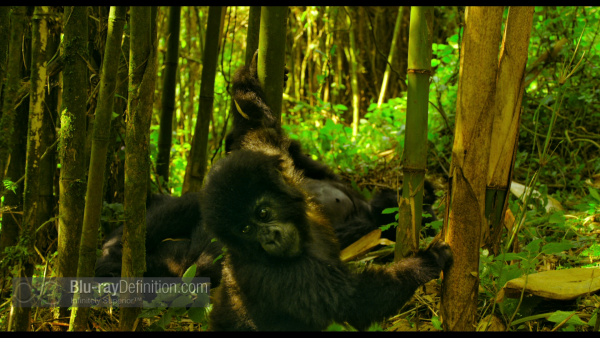 Directors' Commentary with Patrick Morris and Neil Nightingale
Making of Featurettes (1.78:1; 1080p/24; 00:51:07) – Ten featurettes showcasing all the cutting-edge 3D technology and more used to capture the stunning imagery of Enchanted Kingdom.

The Definitive Word
Overall:
[Rating:4.5/5]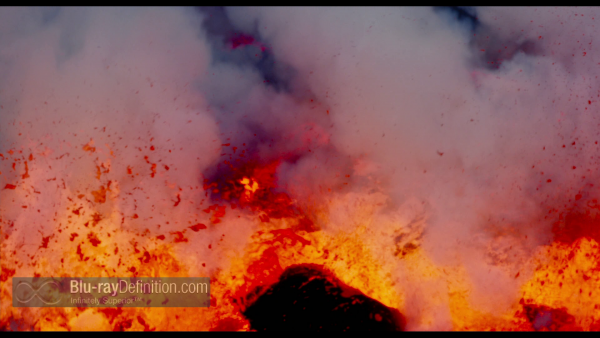 The BBC are masters of the nature documentary and with this latest endeavor, Enchanted Earth 3D, they give us another marvelous creation that is an inspiring look at the planet we live on. The Blu-ray is a reference quality release and a treasure for fans of nature documentaries.

Additional Screen Captures