Click thumbnails for high-resolution 1920X1080p screen captures
(The below TheaterByte screen captures were taken directly from the Blu-ray Disc and losslessly compressed in the PNG format. There should be no loss of picture quality with this format. All screen captures should be regarded only as an approximation of the full capabilities of the Blu-ray format.
The Series
[Rating:3.5/5]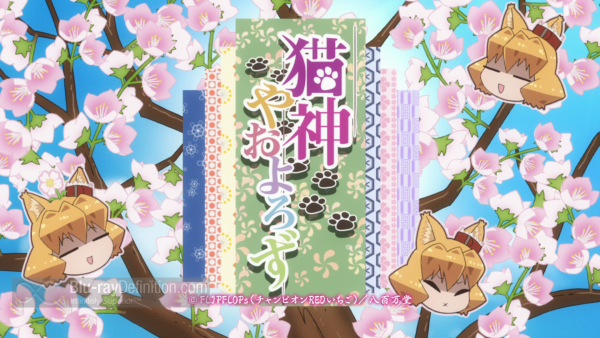 This whimsical anime comedy/fantasy series is based on the manga written and illustrated by FLIPFLOPs. The Everyday Tales of a Cat God (Nekogami Yaoyorozu; 猫神やおよろず) follows the cat goddess Mayu who has been banished from her heavenly home Takamagahara to live on Earth, for illegal gambling and general mischief. Stripped of most of her powers, she ends up living in an antiques shop with a pretty girl named Yuzu. The various episodes follow their adventures together as they interact with other gods and, mainly, goddesses, from Japanese mythology, such as the goddess of poverty Shamo, and the two goddesses both competing for Mayu's romantic affections, Sasana, a black-haired cat goddess who, through a misstep by both Mayu and Sasana's fathers, became engaged when their fathers failed to consider either child's gender when assuming the other would make a good mate for their daughter, and Meiko, grand-daughter of the god Daikokuten. And then there is Gonta, the only primary male character in the series. A fox god, Gonta has a terrible crush on the pretty young Yuzu and spends much of his time trying to impress her – or see her in compromising positions, which never pans out.
The series takes a lighthearted and comedic approach from episode to episode, and rather than one long story arc over its 13 episodes, each episode is fairly self-contained, although some events and progressions do carry over from one episode to the next. This is both a positive and a negative. While one can simply sit back and lose oneself in the whimsy without worrying about having to pay too close attention, it also doesn't leave much room for character development. We do however, come to see Mayu as more than just the slovenly spendthrift who likes to do nothing more than lay about playing video games that the series starts her out as. We instead see her as a character who generally cares for her friends, particularly Yuzu, and it makes The Everyday Tales of a Cat God that much cuter to watch.
Video Quality
[Rating:4/5]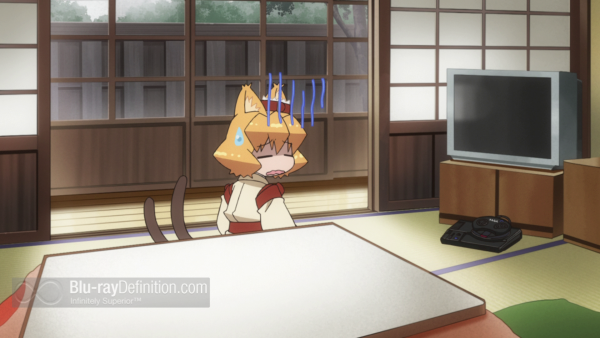 A strong AVC/MPEG-4 1080p/24 encodement of the digital animation is served up on this Blu-ray release. The animation looks rich and detailed with strong contrast and detailed line art. There's only the slightest hint of softness over the imagery that keeps it from being perfect, but no aliasing or excessive digital noise or banding can be spotted.
Audio Quality
[Rating:3.5/5]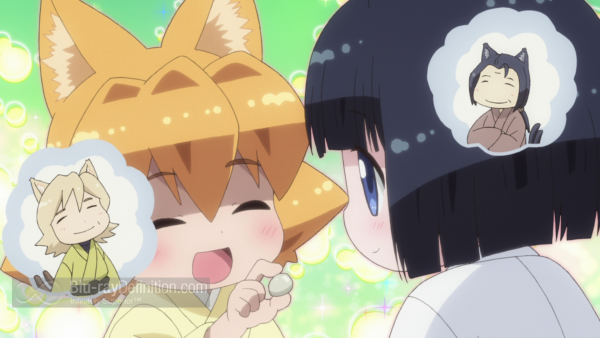 A reasonable Japanese LPCM 2.0 (48kHz/16-bit) soundtrack is supplied that has a decent stereo spread and clean dialogue, although I'm suspicious of the accuracy of some of the English subtitles and there were a few typos here and there as well.
Supplemental Materials
[Rating:2.5/5]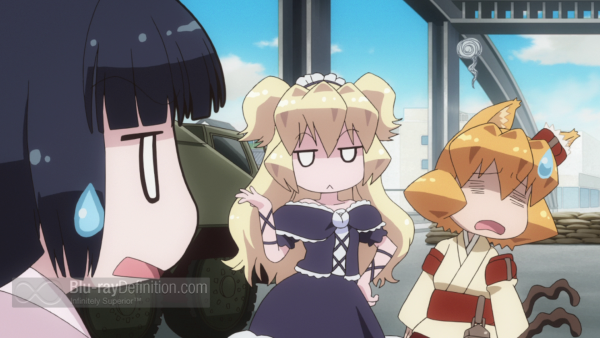 The Everyday Tales of a Cat God is supplied with these Cyber Wanderers OVAs in which Mayu gets caught inside one of her beloved video games. As usual with these NIS America Premium Editions, we also get the collectible hardcover book that has an episode guide, character sketches, and additional artwork.
The supplements:
Cyber Wanderers (1.78:1; 1080p/24)

Cyber Wanderers – Stage 1 –
Cyber Wanderers – Stage 2 –
Cyber Wanderers – 3rd Period –
Cyber Wanderers – 4th Area –
Cyber Wanderers – V –
Cyber Wanderers – Case 6 –
Cyber Wanderers – The End –

Clean Opening
Clean Ending
NIS America Trailers
Book
The Definitive Word
Overall:
[Rating:3.5/5]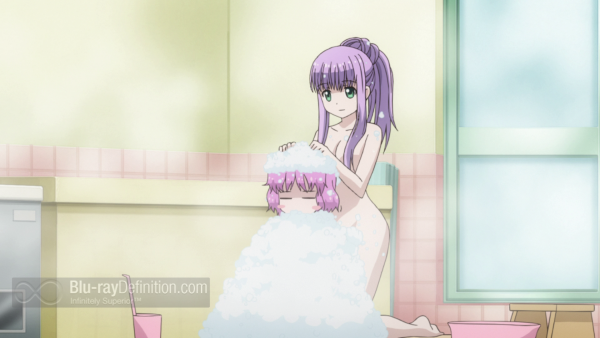 A simple fantasy/comedy, The Everyday Tales of a Cat God is whimsical and consistent across each episode, Thankfully, the creators stay shy of an overuse of chibi, which seems to normally be a prerequisite in anime such as these. While it is not groundbreaking, it is pleasantly entertaining.
Additional Screen Captures
[amazon-product]B00BY7G7NW[/amazon-product]
Purchase The Everyday Tales of a Cat God: Complete Series Premium Edition at The Right Stuf
Shop for more Blu-ray titles at Amazon.com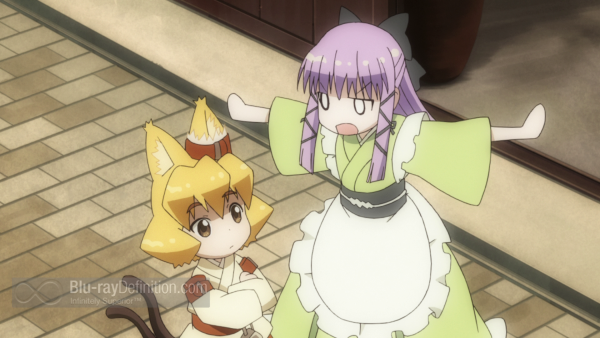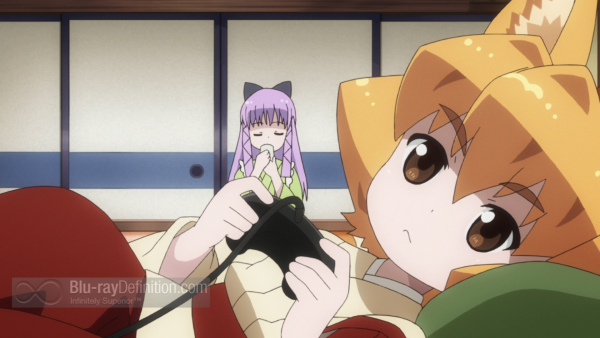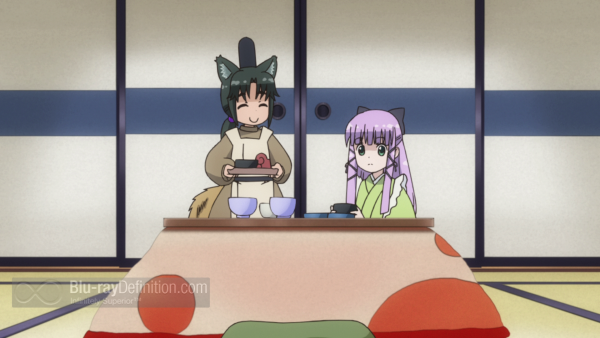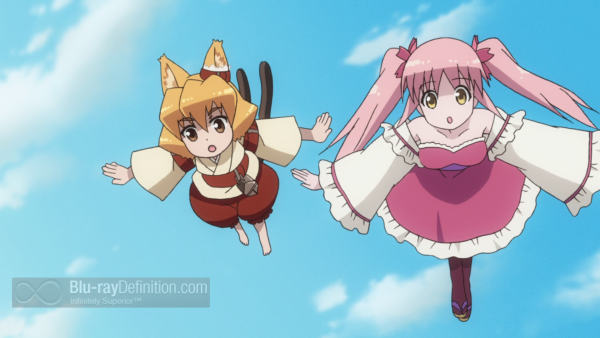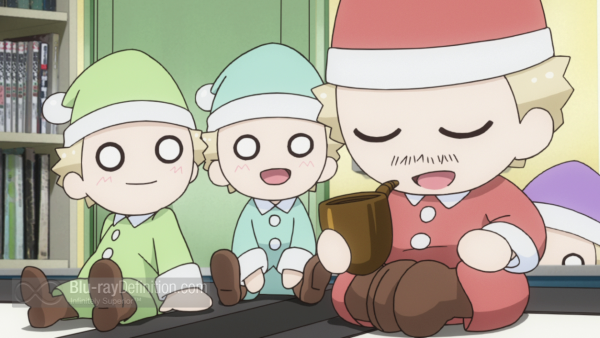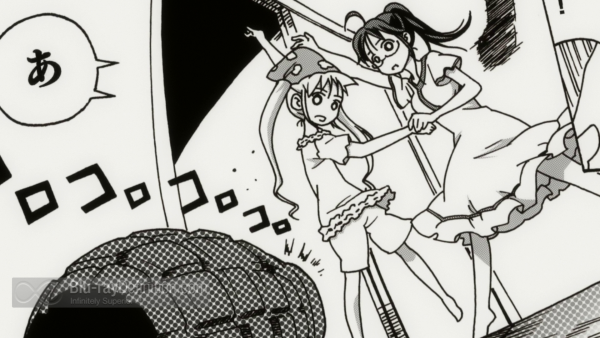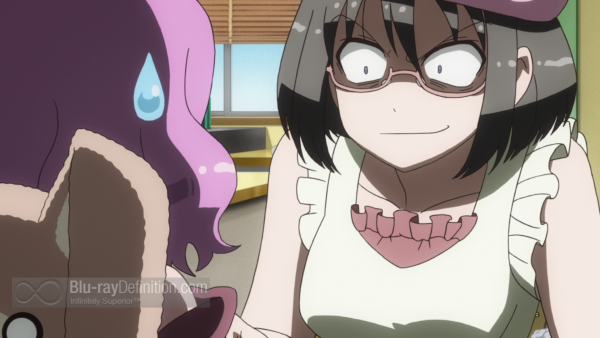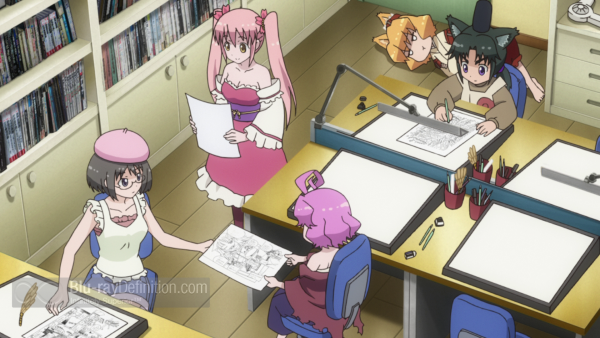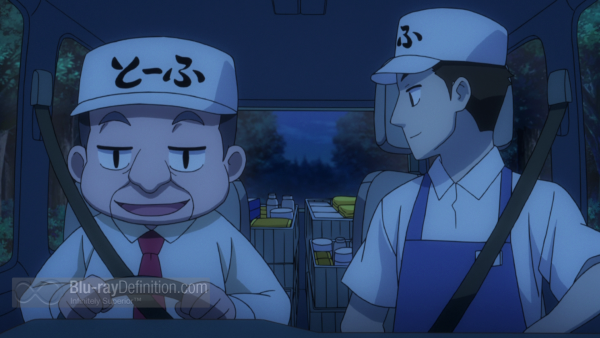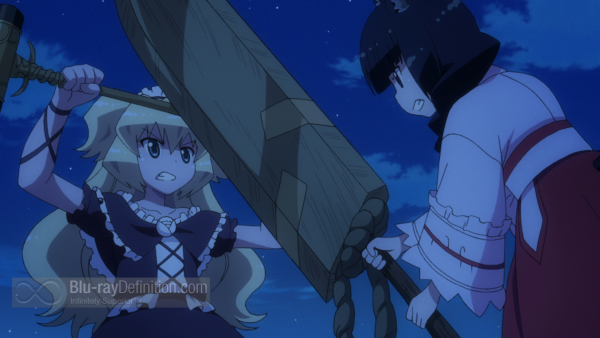 [amazon-product]B00BY7G7NW[/amazon-product]
Purchase The Everyday Tales of a Cat God: Complete Series Premium Edition at The Right Stuf
Shop for more Blu-ray titles at Amazon.com
Overall
[Rating:3.5/5]
The Series
[Rating:3.5/5]
Video Quality
[Rating:4/5]
Audio Quality
[Rating:3.5/5]
Supplemental Materials
[Rating:2.5/5]