– (scroll to bottom if using mobile os)
The Film
[Rating:3.5/5]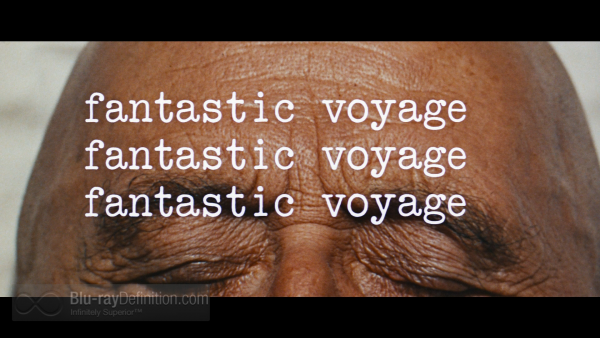 Science fiction has been immortalized on film since Georges Méliès's 1902 silent classic, A Trip to the Moon. Sixty-plus years later, we get the Jules Verne-inspired Fantastic Voyage, a film with some ground-breaking special effects that takes us on a trip to "inner" space.
The story is set during the Cold War and Eastern bloc scientist Jan Benes (Jean Del Val) has perfected the technique for temporarily miniaturizing matter. In an attempt to bring Benes to the West, the scientist suffers a brain hemorrhage during a botched assassination attempt.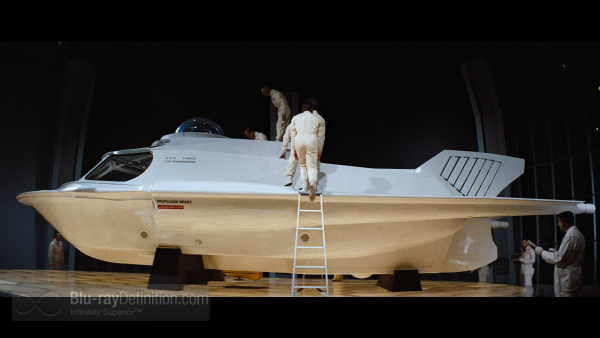 As members of a rescue team, special agent Charles Grant (Stephen Boyd) is enlisted by General Carter (Edmund O'Brien) along with pilot Captain Bill Owens (William Redfield), Dr. Michaels (Donald Pleasence), surgeon Dr. Peter Duval (Arthur Kennedy) and his assistant Cora Peterson (Raquel Welch). To enable successful treatment of Benes's brain clot, this crew will be reduced to the size of a microbe and placed in a miniature submarine, the Proteus, that will be injected into the patient's carotid artery. The hooker is that the miniaturization process will be limited to one hour after which time, the crew will be vulnerable to Professor Benes's immune system.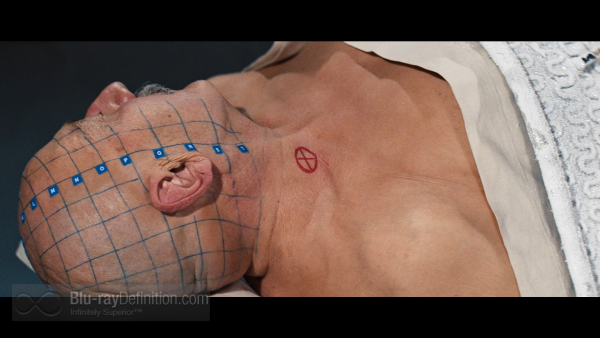 What follows is an impressive (particularly for the times) set of special effects that displays an unprecedented recreation of the inner workings of the human body and its circulatory system. Of course, in the true spirit of sci-fi adventures, there are plenty literal and figurative twists and turns to the story, including a subversive member of the crew (but you will figure out who it is in the first 30 minutes), that I will keep under wraps for those coming to this film for the first time.
Video Quality
[Rating:4/5]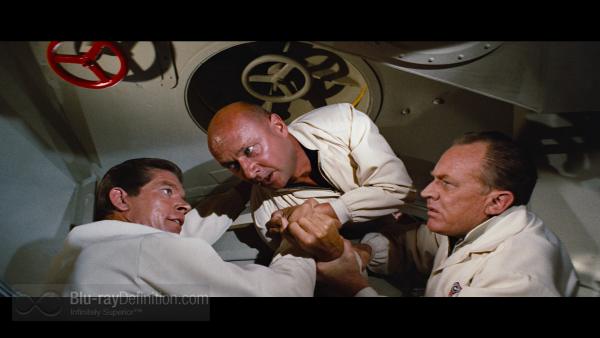 "Fantastic" is indeed the word for the remastered results of this film. With some few exceptions, the images are sharp with only a trace of edge enhancement artifact (really only noticeable against the fabricated background scenes).  While there are some minor technical glitches (Captain Owens's head occasionally loses some of its outline against the backdrop) and Chapter 15 and 18 have significant graininess, the rest of this film is visually impressive. This was an Oscar-winning film for Best Art Direction and Best Special Effects in 1966 and, in viewing this restored print, these awards were clearly well deserved. Famed cinematographer Ernest Laszlo's knowing hand literally keeps us glued to the picture.
Audio Quality
[Rating:3.5/5]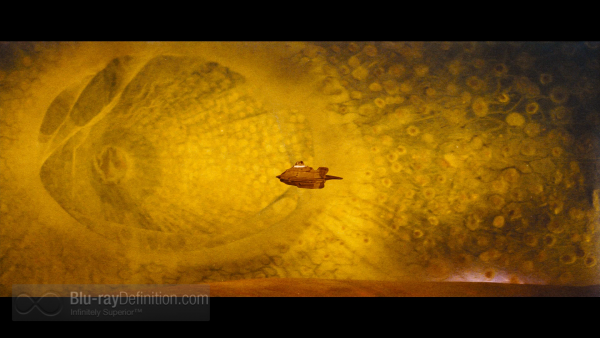 There is a simulated DTS-HD Master Audio 5.1 soundtrack with the original version offered in a DTS-HD Master Audio 1.0 format. I enjoyed both of them, but from the standpoint of atmosphere, the former was clearly preferable, particularly in its delivery of Leonard Rosenman's futuristic score.
Supplemental Materials
[Rating:3/5]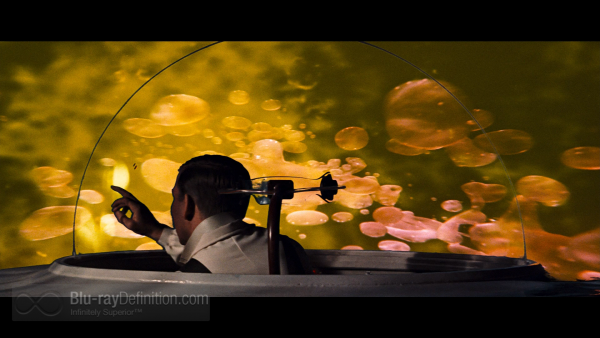 Commentary by film and music historian Jeff Bond
Isolated Score Track with Commentary by Jeff Bond, Jon Burlingame, and Nick Redman
Lava Lamps & Celluloid: A Tribute to the Visual Effects of Fantastic Voyage: 17:40 (English Dolby Digital Stereo 48kHz/16-bit). A fascinating little feature about the creation of how the film's effects were created.
Storyboard-to-Scene Comparison:Whirlpool Scene 2:22  (English Dolby Digital Stereo 48 kHz/16-bit). A little shot of how one of the most effective scenes came to life.
Original Theatrical Trailer (English Dolby Digital Stereo 48kHz/16-bit) (13:07)
The Definitive Word
Overall:
[Rating:3.5/5]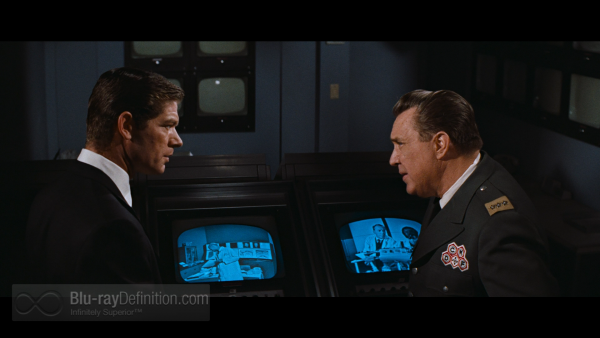 Fantastic Voyage was a sci-fi trailblazer in its day and many of its special effects will still come across as visually impressive stuff. The cast is much better than the picture's trite dialogue deserves and, Raquel Welch's eye-candy role aside (it was her first feature-length film), we get veteran actors making this film nearly believable. When I saw Fantastic Voyage at its 1966 theatrical release, I was a first-year medical student enthralled by the recreation of a biologic world that I would never have been able to see in real life. Even for those who have seen this film before, it remains one terrific watch. Thanks to 20th Century Fox for giving it the revival that it deserves.
Additional Screen Captures
[amazon-product]B00E9PMMPI[/amazon-product]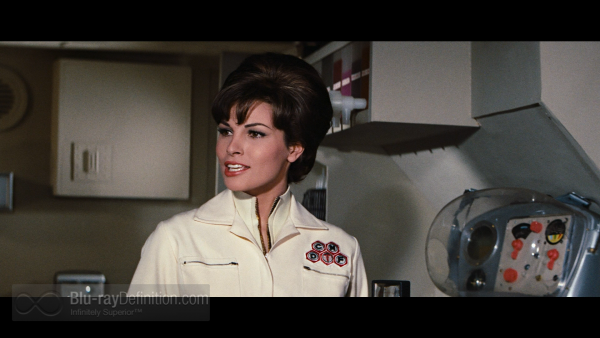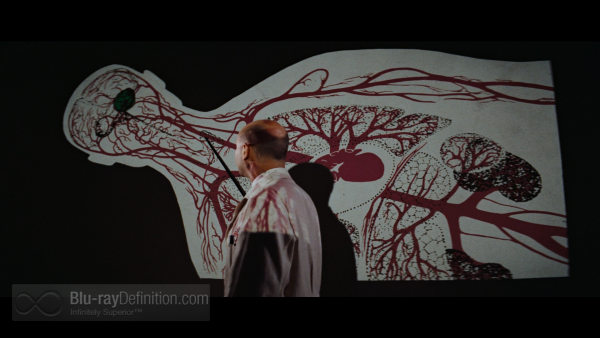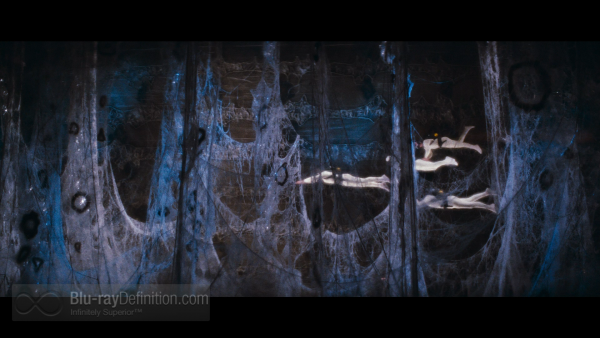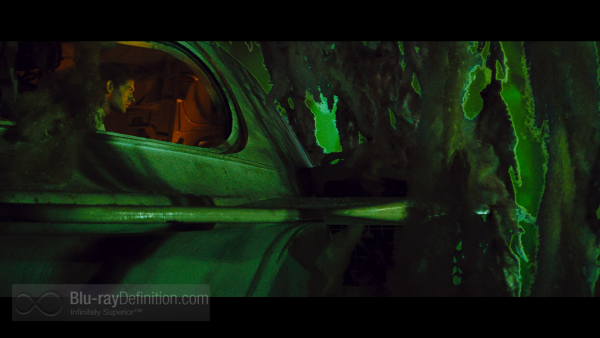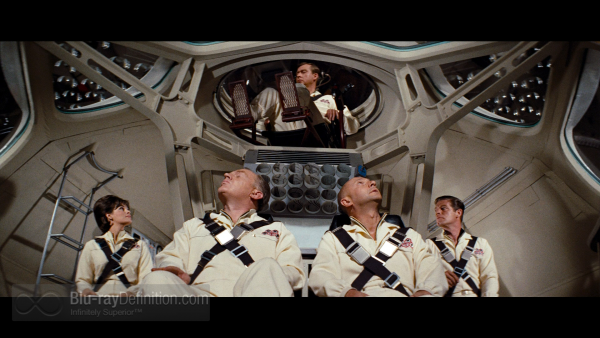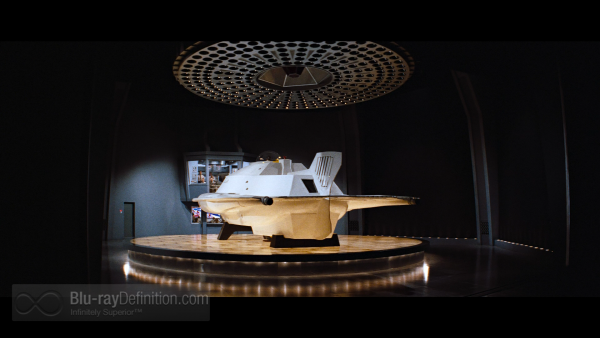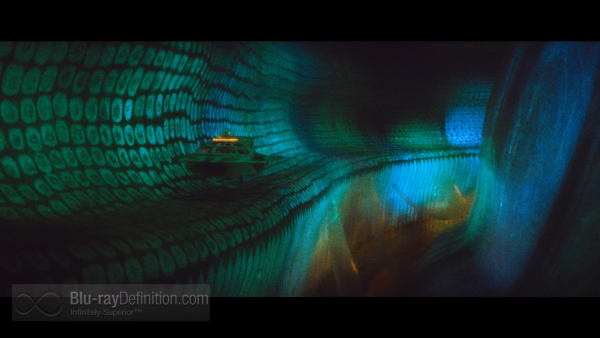 [amazon-product]B00E9PMMPI[/amazon-product]