– –

The Film
[Rating:5/5]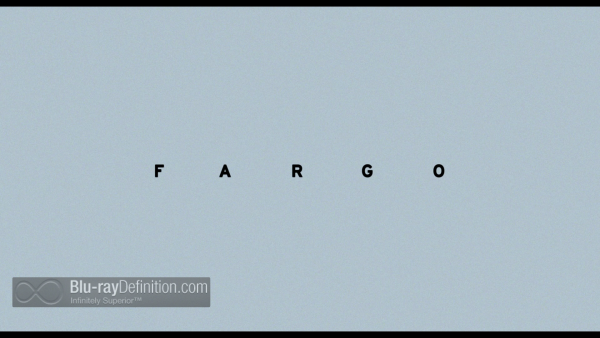 In 1996 not many could have guessed that the Coen brothers could have made such a quietly understated yet intriguingly dark film with subtle direction and beautifully reserved cinematography by Roger Deakins. With the critically acclaimed, but in-your-face films such as Barton Fink and Raising Arizona in their resumé, Fargo came as a welcome and pleasant surprise that helped catapult the brothers from cult status straight into the mainstream.
Returning to tales of their native Minnesota to craft a dark comedy that walked a thin line between fact and fiction, Joel and Ethan Coen probed the depths of the human psyche in this often psychotic, yet strangely amusing tale of the foibles of rural and suburban upper Midwestern life. Going down as easy as the pretensions of "Minnesota nice," as cold-blooded and coldhearted as an ex-girlfriend from St. Paul, Fargo draws you in with its lilting locally inflected dialogue.
Bumbling car salesman, Jerry Lundegaard (William H. Macy), in debt up to his ears from embezzling hundreds of thousands of dollars, hires two thugs (Steve Buscemi and Peter Stormare) to kidnap his wife, Jean (Kristin Rudrüd) so he can get the ransom money out of his shrewd, but rich, father-in-law Wade (Harve Presnell). Unfortunately for Jerry, the inept kidnappers quickly make a hash of things and turn the situation into a triple homicide involving a Minnesota State Trooper before a ransom is ever made.
Halfway into the film we get our first glimpse of the seven-months-pregnant Fargo Police Chief Marge Gunderson (Frances McDormand), who's drawn into the investigation of the triple homicide of the Minnesota State Trooper and two other passersby. Marge and her husband Norm (John Carroll Lynch) are the prototypical hayseed Midwestern family, right down to Marge's flip hairdo and Norm's cardboard box personality and profession as a duck painter competing to get his designs on postage stamps — you can't get much more corn fed than these folks. But, Marge's innocence and unflappable politeness even in the face of gruesome killings and recalcitrant suspects helps her stumble into good police work, and she begins to unfold the mystery behind the Sate Trooper's death and close in on Jerry Lundergaard in the process.
Although titled Fargo, after the North Dakota town where the first scene of the film takes place as Jerry meets with the kidnappers, the film actually takes place mostly in Minnesota — in Brainerd and Minneapolis; none of the scenes were filmed in North Dakota. What really makes the film, however, is its authenticity. Never mind the actuality that most metro-area Minnesotans don't speak with that deep, Scandinavian-inflected deadpan that the Coen's scripted down to every last "Yah" and "You Betchya," but it fits and the acting by the two leads, William H. Macy and Frances McDormand, is so natural that there is no sense they are milking the dialect for effect. They make viewers feel at home with these characters — the ineptitude of the man-child Jerry and the homespun sincerity of Marge open us up for acceptance to the sometimes off-kilter events and wildly violent incidents that could only take place in "Stepfordian" worlds such as this.
Through it all, Roger Deakins' gritty, and geometric cinematography helps make Minnesota itself a looming character in this uneasy fable of fables as he turns his lens on the great white north lands and turns the shade white into a brilliantly stark palette.
Fargo was, at the time, Joel and Ethan Coen's cinematic triumph and, arguably, they have yet to trump it. It will forever have a place alongside the classics of cinema as one of the most haunting, amusing, and memorable pieces to come along in the 20th century.
Video Quality
[Rating:5/5]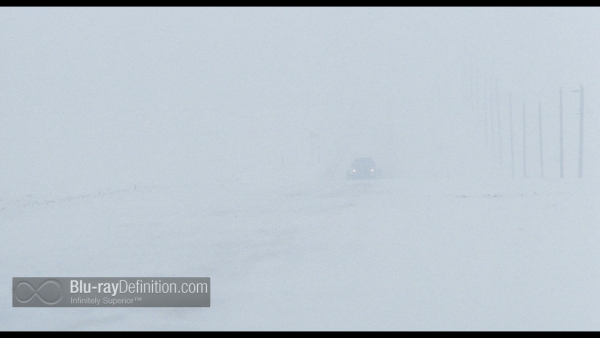 Originally released on Blu-ray in 2009, Fargo gets a sterling remaster from MGM, encoded in AVC/MPEG-4 1080p. The grain structure in this new edition is much finer and sharper, versus the coarser look of the original release. We also get a brighter overall look with better contrast and, more importantly, white whites that remove the bluish tint of the 2009 Fargo release from MGM.
Audio Quality
[Rating:3.5/5]
The English DTS-HD Master Audio 5.1 (48kHz/24-bit) soundtrack remains rather subtle and underwhelming, but it works for this film. A dialogue-driven film, the surround channels carry a very low-level amount of atmospherics and most of the action is spread across the front. It offers a natural amount of dynamics, but hardly sets the sound system alight.
Supplemental Materials
[Rating:2.5/5]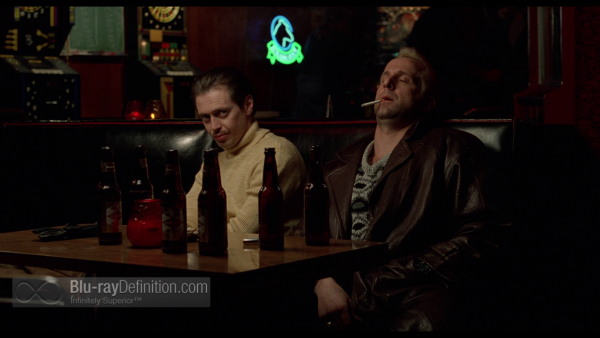 We don't get any new supplements with this remastered release. Everything here mirrors the original 2009 Blu-ray release.
The supplements:
Commentary with director of photography Roger A. Deakins
Minnesota Nice Documentary (1.33:1; SD; 00:27:47)
Trivia Track
American Cinematographer Article (1080p/24)
Photo Gallery (1080p/24)
Theatrical Trailer (1.78:1; 1080p/24)
TV Spot (1.33:1; SD)
The Definitive Word
Overall:
[Rating:4.5/5]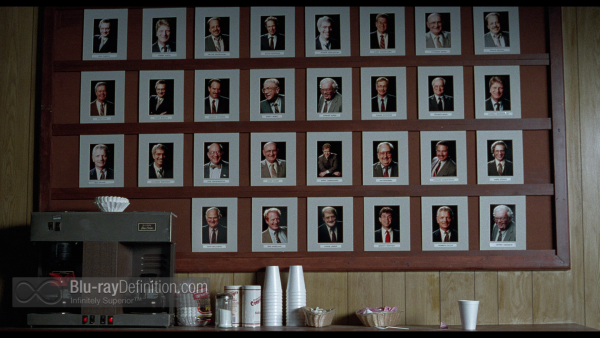 Fargo is one of the classic films of modern cinema. Its darkly comedic examination of the seething undercurrent of violence suppressed in outwardly polite societies combined with its beautifully simple cinematography make it a worthy candidate for film school curriculum and film enthusiasts' collections everywhere. Years on, the film remains as evocative and profound as it did when it first exploded onto screens with its stark whites and violence. This new remastered edition upgrades the picture quality beautifully moving it into the upper realms of reference quality catalogue releases.
Additional Screen Captures
[amazon-product]B00HZN8S9U[/amazon-product]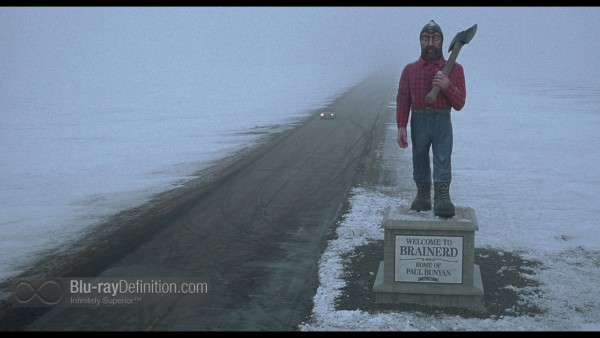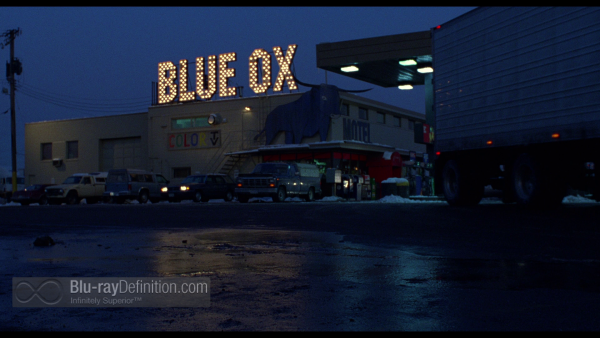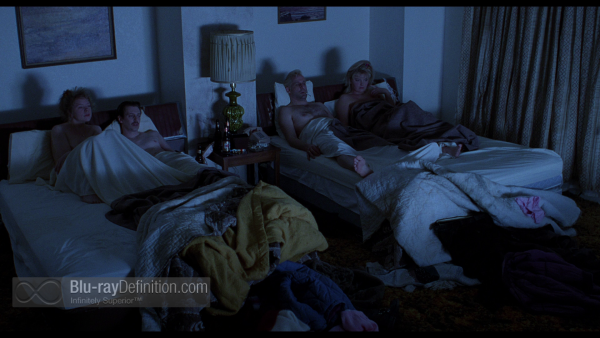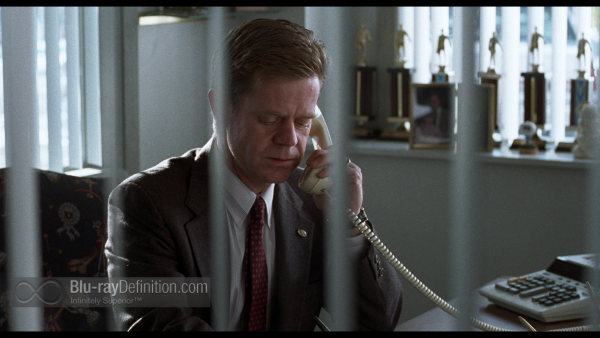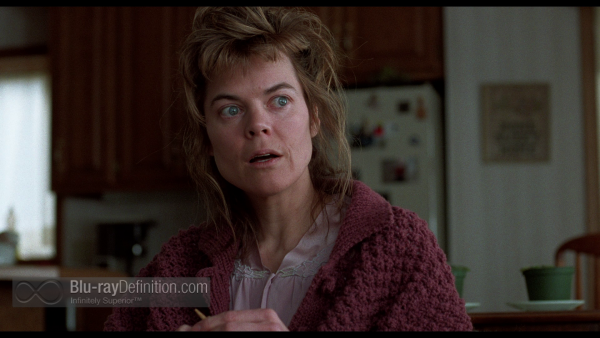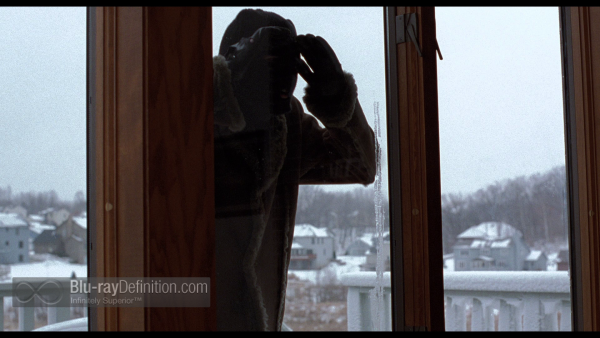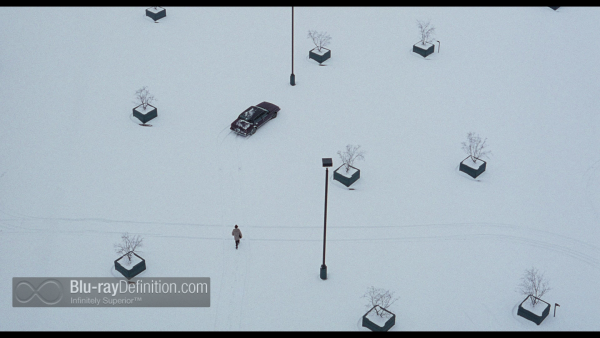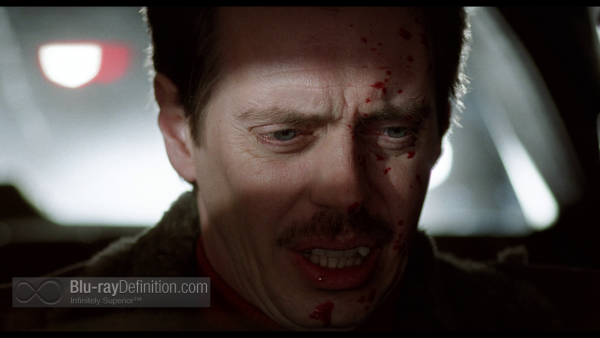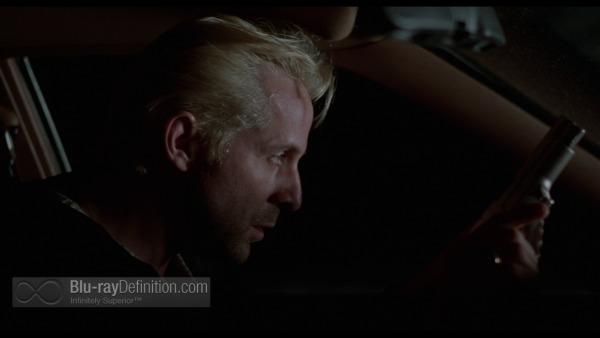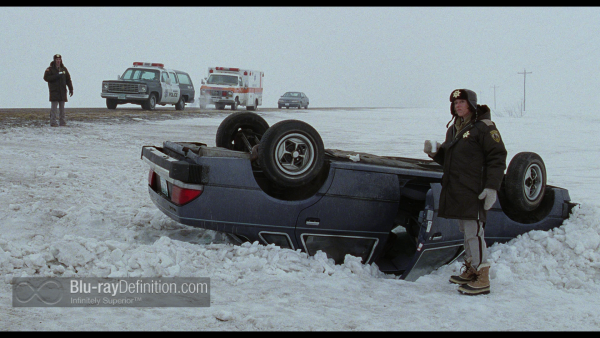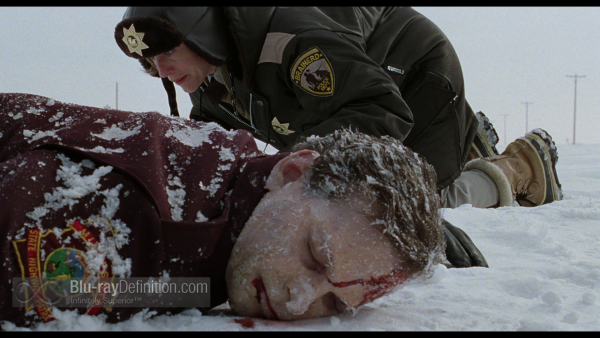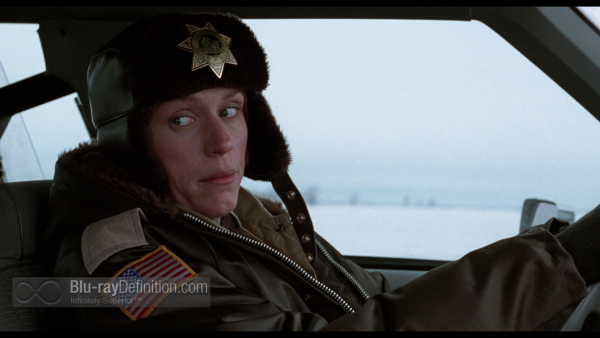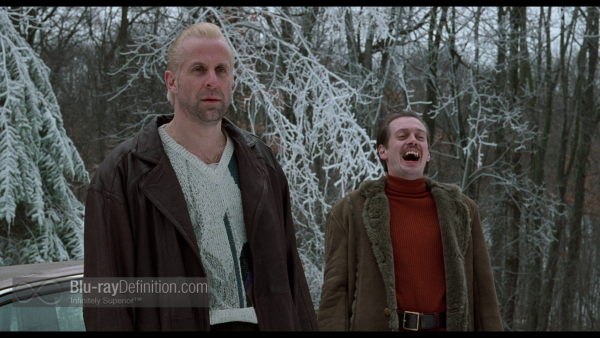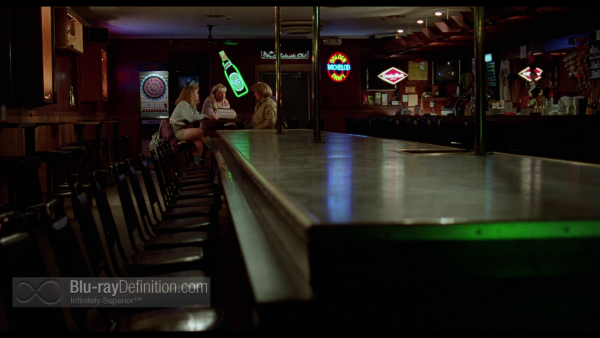 [amazon-product]B00HZN8S9U[/amazon-product]