–
The Series
[Rating:3/5]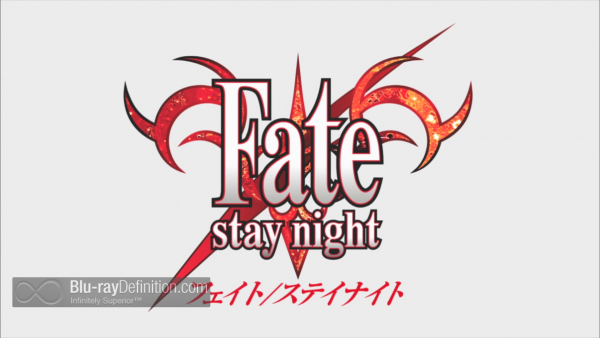 The awkward sounding Fate/ Stay Night is about a young boy named Shiro Emiya who lost his parents to a fire when he was young. So traumatized by those events he cannot remember the first 7 years of his life and pretty much walks the Earth in a perpetual shade of indifference. Shiro was raised by his foster father who was a powerful sorcerer that taught him some basic magic tidbits. Shiro, not having any interest in any of it goes about his daily life very morosely, also putting others needs ahead of his own.
One day while at school he witnesses two warriors fighting a duel. Once they get wind of him observing he is stabbed through by one of the warriors (Lancer) and left for dead. The most popular girl in school, Rin Tohsaka, using a magic stone, soon resurrects him. When Lancer finds out that Shiro survived it turns into a cat and mouse game as he stalks Shiro in order to finish the job. As Shiro and Lancer go at it Shiro somehow calls forth his magic "Guardian" known as Saber and she goes to work on Saber.
Once everything settles down Shiro is told that he is in the middle of a war for the "Holy Grail." This goes against Shiro's mantra of not killing anything, which in this case, he's the one that everyone wants to kill and only Saber can protect him along with Rin. It looks like Shiro will have some tough choices ahead. Fate/ Stay Night didn't really impress me by the cover art or marketing materials that I had seen. It looked typical but once I popped in the Blu-ray it picked up quite fast. Our main hero is a teenager and I was sort of shocked that the series was quite violent without being gratuitous. In one scene one of our main characters gets stabbed and it doesn't turn into a comical mess. There is blood but it all works in context.  The animation style is great, even though some of the male/female designs look like the norm – the demons, guardians, etc., all look great, however.
This being the full complete collection of Fate/Stay Night, all 24-episodes are included in full 1080p. I did read that there was a previous 4-disc set that was presented in 1080i. This is a 3-disc Blu-ray set in full 1080p for those keeping score. It's still a bare bones set, though. Fate/ Stay Night eventually broke off into further anime adventures with slight variations in the title like something called Fate/ Stay Zero, Unlimited Blade Works, and a movie. I can't comment on any of the others but if you want to start at the beginning and want the best possible presentation then this Blu-ray collection is the way to go.

Video Quality
[Rating:3.5/5]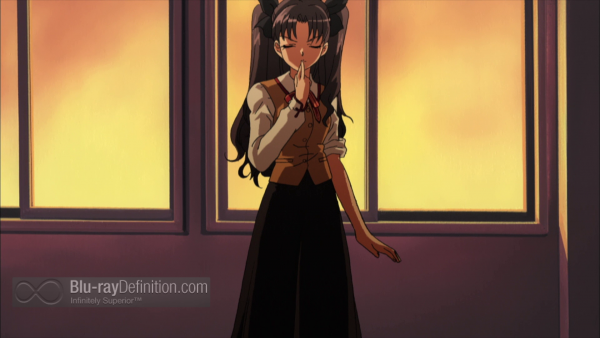 Fate/Stay Night is presented in a 1.78:1 aspect ratio. The Blu-ray looks really good considering how old the material is. I reviewed a Golgo 13 set not too long ago and was shocked at the transfer. Fate/Stay Night is a completely different beast altogether. Colors are big and bold, pixelization and banding were not a problem, and sharpness and contrast levels were all at their proper levels. The image has some inherent haziness to it, but I will say that it could be an aesthetic choice by the creators of the anime series. It does give the overall look of the show a much more grand feel than the norm. It is a mystical series after all.

Audio Quality
[Rating:3.5/5]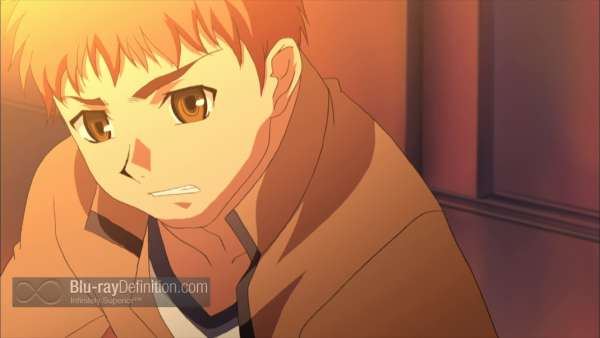 Fate/Stay Night comes with two soundtracks: a Japanese DTS-HD Master Audio 2.0 (48kHz/24-bit) stereo track and an English DTS-HD Master Audio 2.0 (48kHz/24-bit) stereo track. I stuck with the English track. I can say that the audio, for being a 2.0 track, really rocked the house. Dialogue levels, the action, etc., all came through wonderfully. The two channels, even with without the LFE channel, sounded great. It didn't sound thin or cluttered. I even turned it up a bit just to feel the various hits – and there are plenty of them. Sentai Filmworks usually does good work when using 2.0 tracks and this one is one of their better ones, so kudos to that!

Supplemental Materials
[Rating:0/5]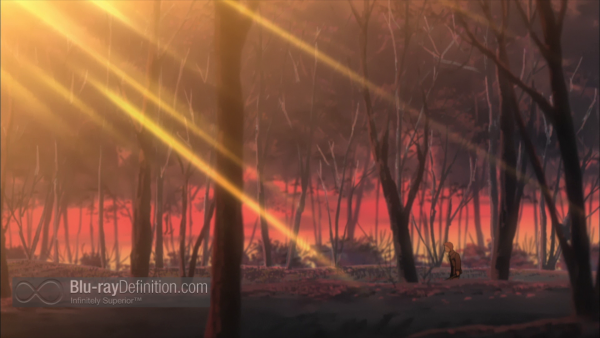 I'm kind of shocked that we don't even get clean opening/closing titles. All we get are previews for a few of Sentai Filmworks' upcoming releases.

The Definitive Word
Overall:
[Rating:3/5]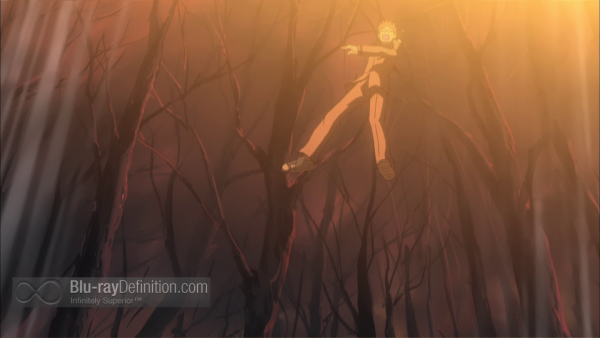 Fate/Stay Night was actually not a bad series overall; it's rather vast, as well. The technical merits are the usual in terms of video and audio presentation coming from Sentai Filmworks. There's a lovely and somewhat hazy picture to accompany the more than adequate 2.0 audio tracks. The supplemental material is non-existent. Again, the animation style is really cool and utilizes plenty of traditional hand drawn techniques. Then again, this "complete collection" originated back in 2006, so the CGI was only used as a flourish. Fate/Stay Night is recommended.

Additional Screen Captures
[amazon-product]B00LBU7K88[/amazon-product]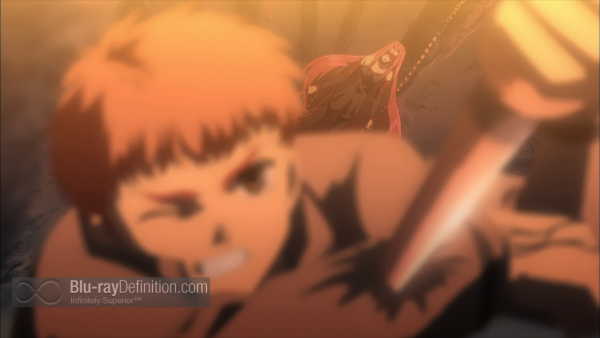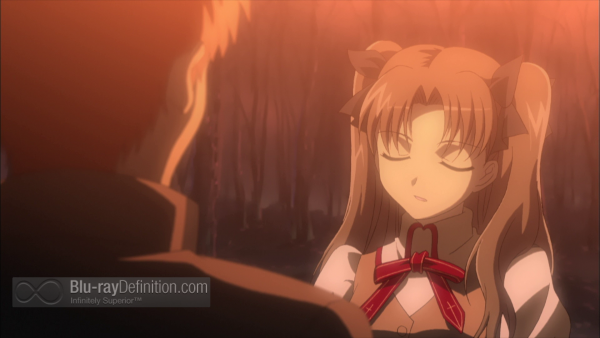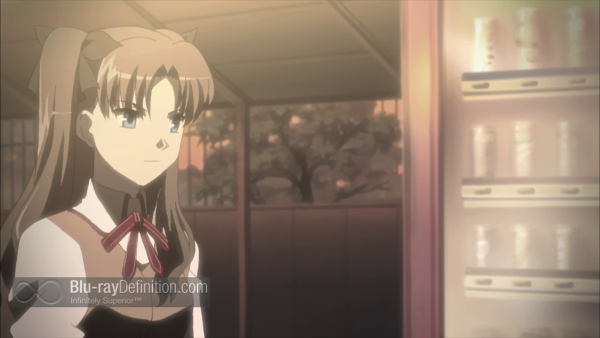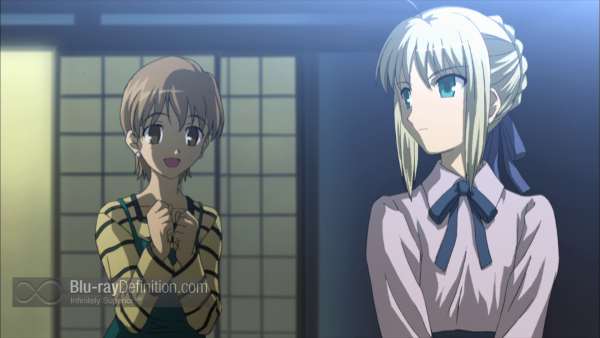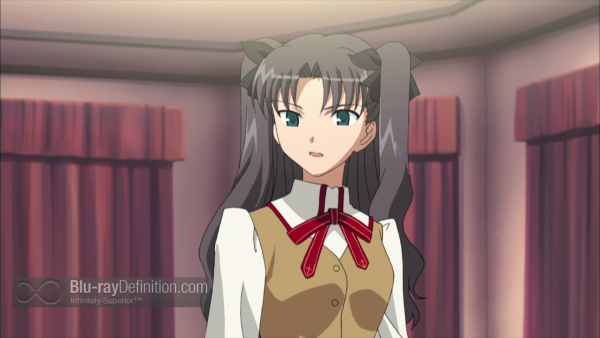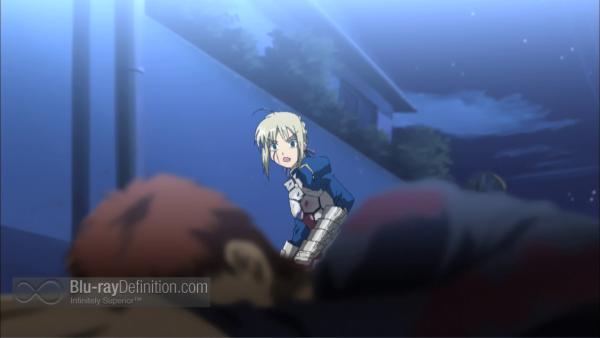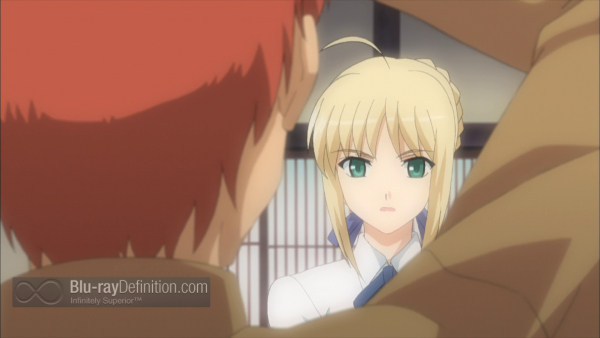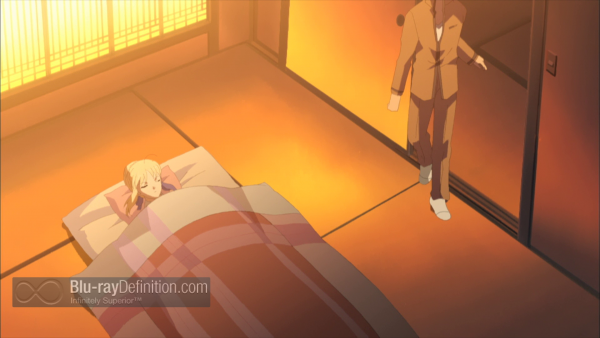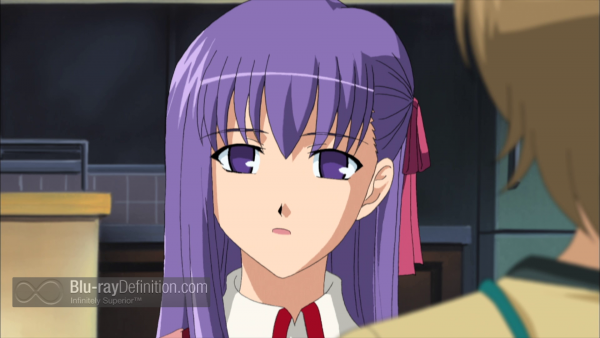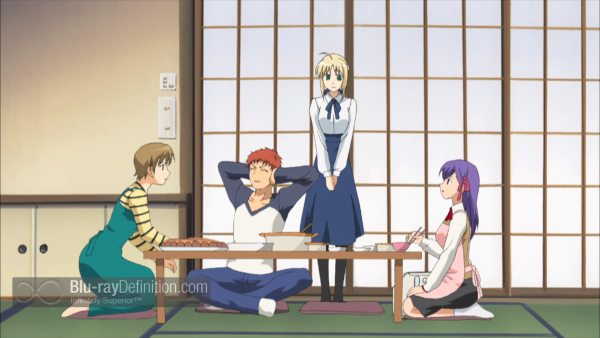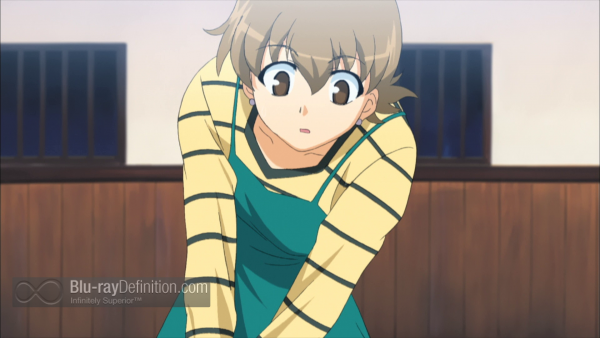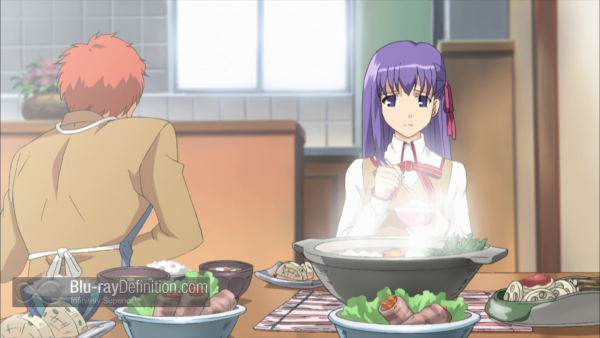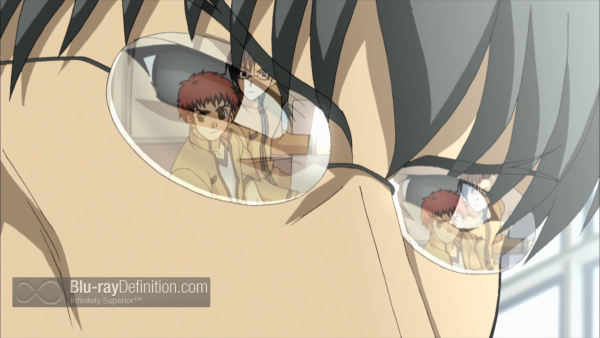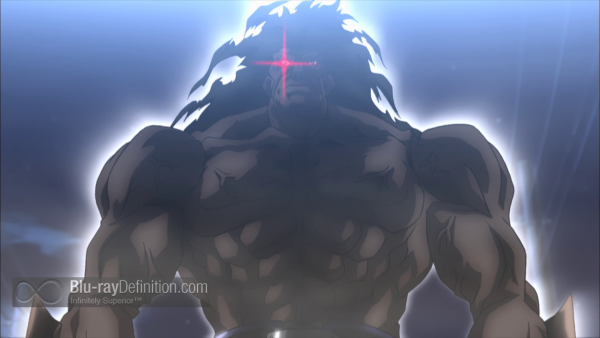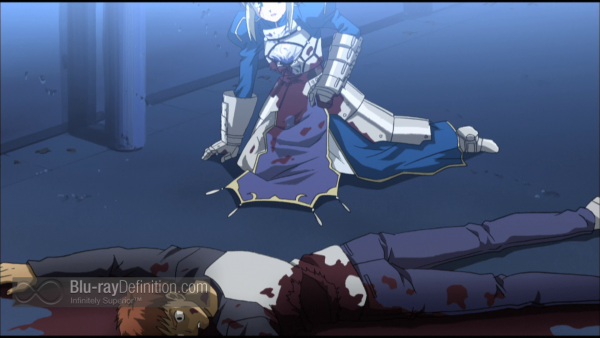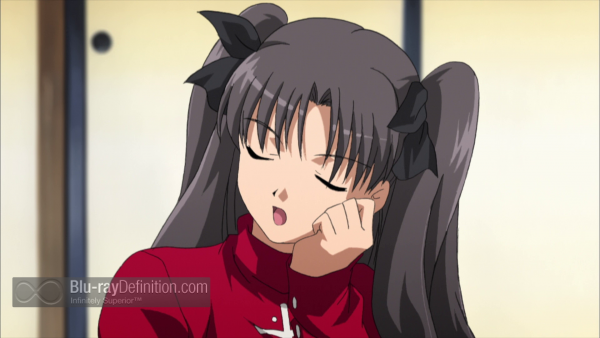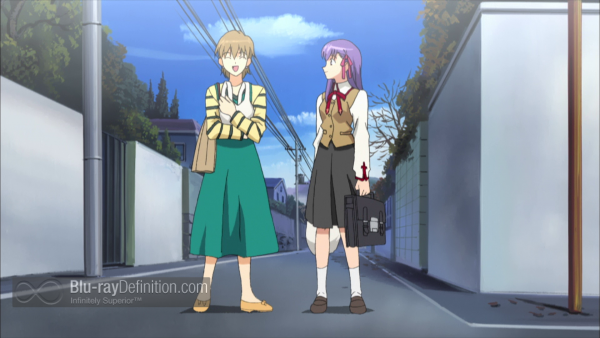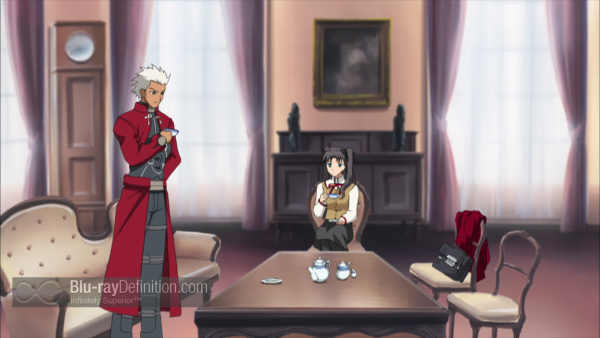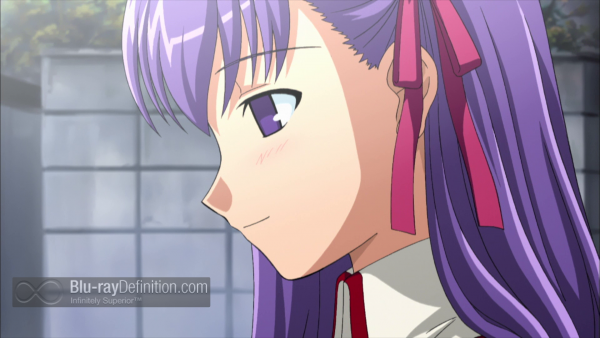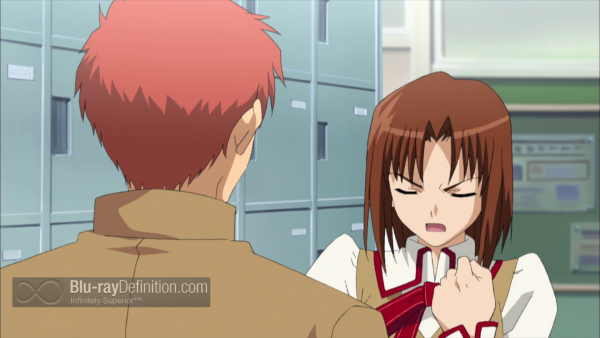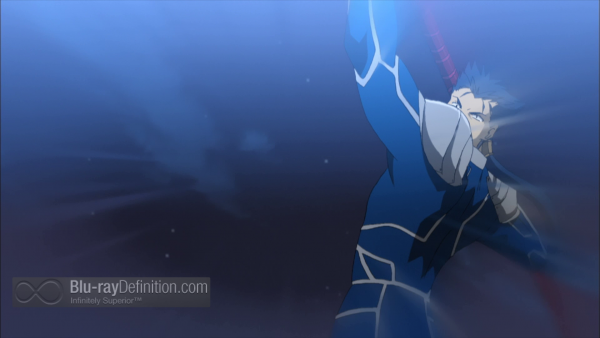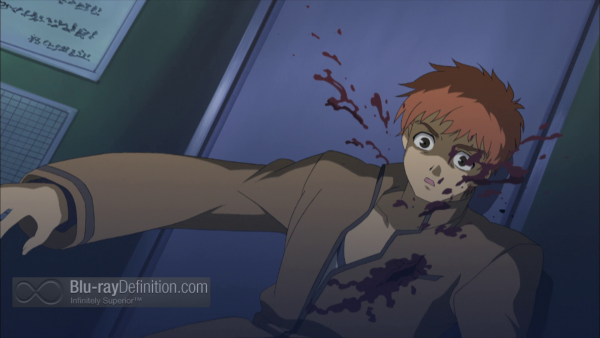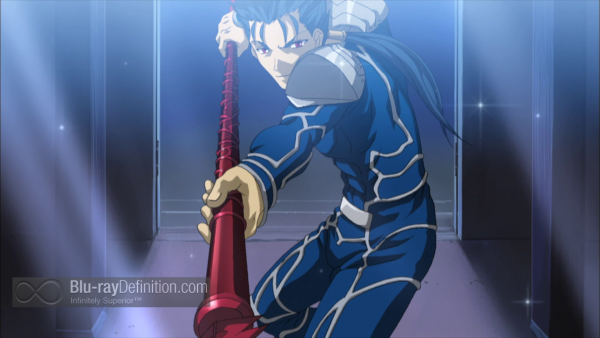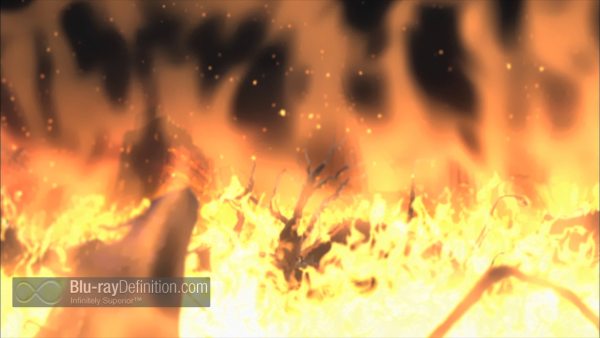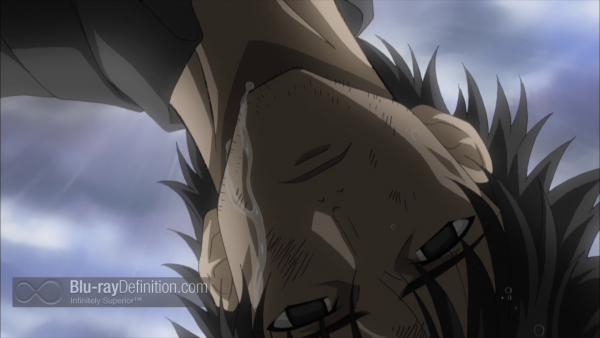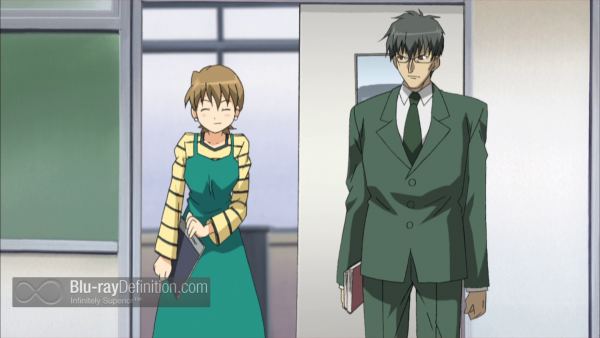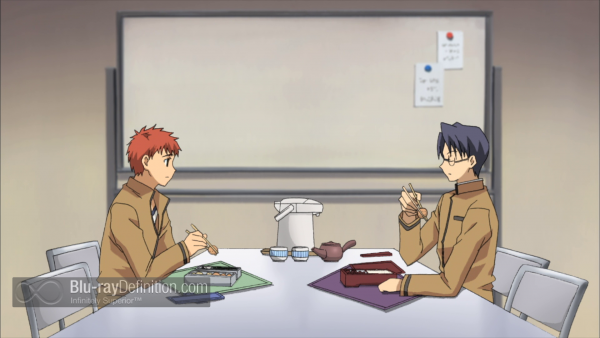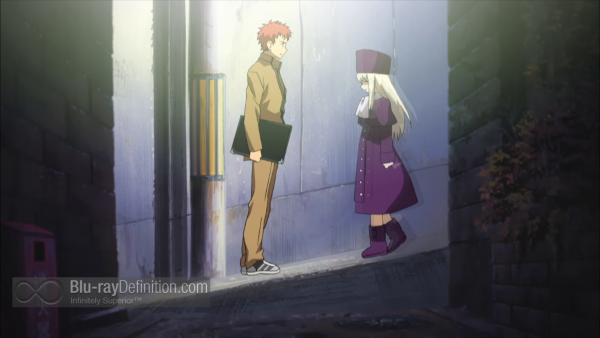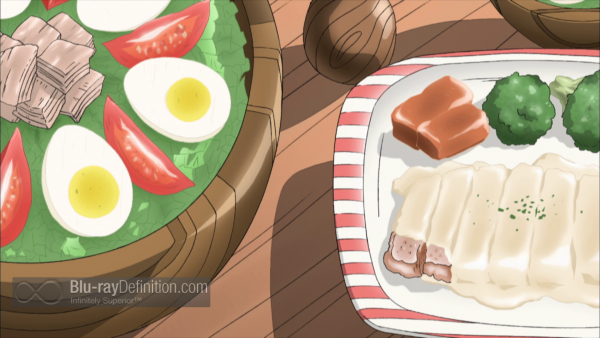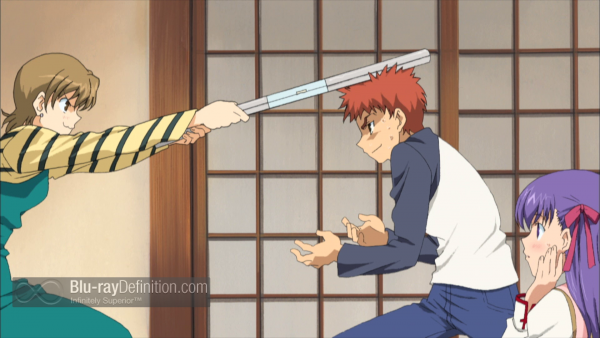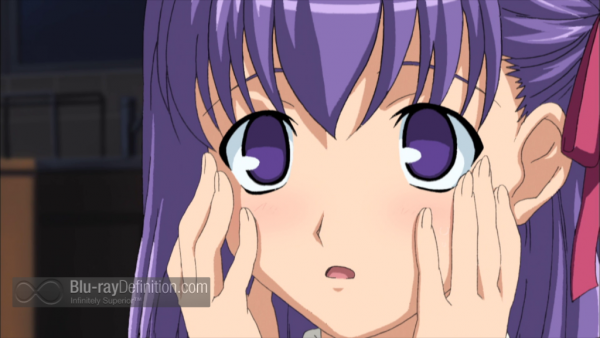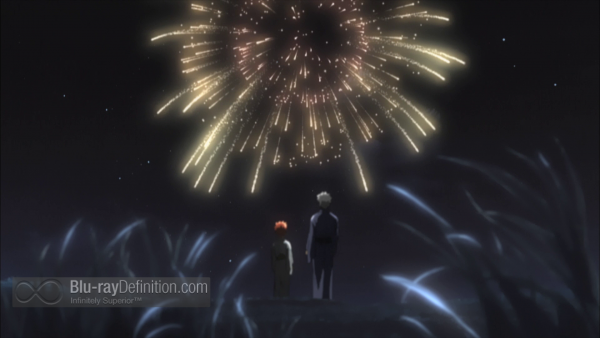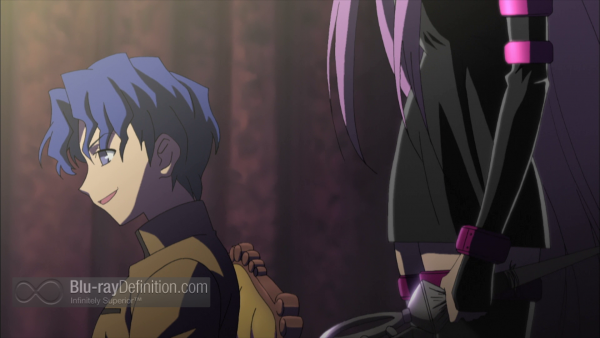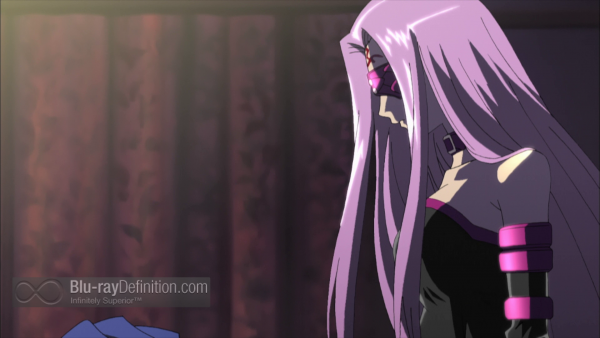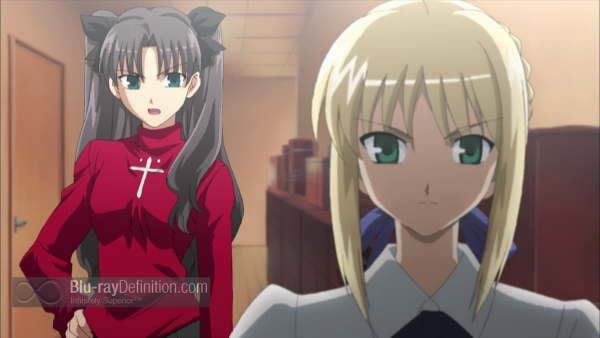 [amazon-product]B00LBU7K88[/amazon-product]