– –

The Film
[Rating:4.5/5]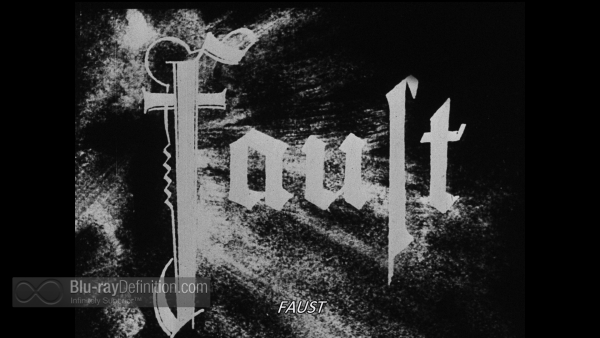 The German legend of Faust had already been explored through many artistic channels before filmmaker F.W. Murnau (Nosferatu) made his classic silent film version of the story in 1926. In the early 17th century, Englishman Christopher Marlowe published his book, The Tragical History of Doctor Faustus. By the early 19th century, the first part of Johann Wolfgang von Goethe's Faust was originally published. By 1846, French composer Hector Berlioz's La damnation de Faust, based on Goethe's work, had debuted. Then would come Mahler's sprawling Symphony No. 8 "Symphony of a Thousand" for orchestra and Chorus, the second half of which would take Goethe's Faust as its text, first performed in 1910. The legend itself owes much to biblical sources – a demon named Mephisto makes a wager with God that he can corrupt the soul of the good Dr. Faust. Anyone with a modicum of familiarity with the bible can see not just the familiarity with this and the fable of Job, but also, to a lesser extent, the point at which Satan tries to tempt Jesus and corrupt him, enticing him with all the kingdoms of men.
So when Murnau was ready to make his now masterpiece, it was not only already well known, but he had some very big footsteps to follow. He wouldn't disappoint. Like his uncredited adaptation of Bram Stoker's Dracula, the horror classic Nosferatu, Murnau's Faust would be another dazzling visual display, a composition of light and shadow, pushing the limits of the current abilities of visual effects of the time.
The story he would use was a combination of Marlowe and Goethe's take on the old German legend, working with screenwriter Hans Kyser, and favoring the tone of Marlowe's horror. Mephisto (Emil Jannings) wagers with an angel (Werner Fuetterer)that he can corrupt the soul of the kindly old professor Faust. Hedging his bet, Mephisto unleashes a plague on Faust's village and when the elderly doctor cannot find a cure to save the lives of his fellow townsfolk he curses god and turns to Mephisto, AKA Satan for help, reluctantly selling his soul for a cure and a return to youth, but just for one day. Once he gets a taste of his newfound youth, however, and uses Mephisto's aid to steal a young woman away from her wedding feast, Faust finally agrees to extend the deal eternally, losing his soul forever. It is something he will come to regret when he begins to grow weary of his endless youth and returns home to fall in love with the beautiful Gretchen (Camilla Horn), only to realise that his corrupted soul, courtesy of Mephisto, will ruin her.
Murnau's Faust is entrancing, truly a cutting edge film visually, one that reaches the level of such early silent classic such as Metropolis or his own Nosferatu in its innovative use of visual effects. This is what makes the film both haunting and, to this day, the definitive cinematic version of Faust.
True to the period, there was an export version of the film that, for many years, was the only one that was available for viewing. Masters of Cinema has made that version available on this disc as well (see below in the Supplemental Materials section). There are many differences, but I won't go into all of them here. There's an excellent comparison featurette (see below again) and also information on this is in the included booklet. I will mention, however, that most of the time, there was a second camera set up right next to the primary camera. This second camera would capture as closely as possible the takes and those would be used for export. Sometimes some of the rejected cuts from the primary camera negative would be used for the export cuts as well. The export version of Faust is more loosely framed also, owing to less attention being paid to camera setup and editing for those versions.
Video Quality
[Rating:4/5]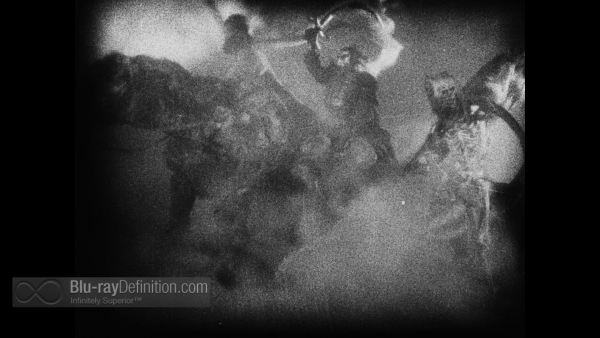 Given the age and provenance of Murnau's Faust, it's a miracle that this AVC 1080p Blu-ray transfer delivered by the Masters of Cinema series looks as good as it does. Of course, there are the unavoidable scratches and the image definitely has some murkiness, but generally speaking, Faust looks good for a film 12-years shy of the century mark.
Audio Quality
[Rating:4/5]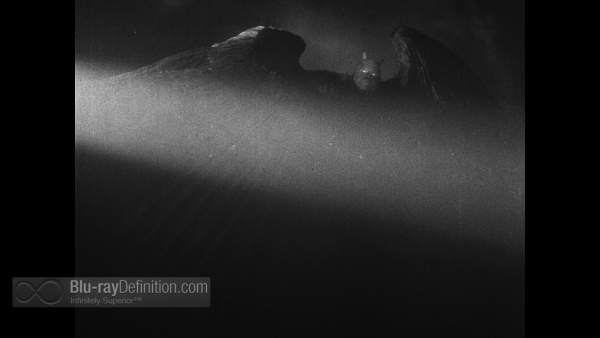 Each of the differing accompanying musical scores are provided in LPCM 2.0 Stere (48kHz/24-bit). There is a Timothy Brock orchestral score, a Stan Ambrose harp score, and a Javier Pérez de Azpeitia piano score. Of the three, my preference goes to the Brock full orchestral score because it conjures up memories of the tone poems of Strauss or perhaps even Berlioz's mammoth operatic La damnation de Faust. The piano score from Azpeitia would be my second choice as it also effectively conveys the imagery of the film. Ambrose's harp score, however, seems like a mood piece wholly removed from the action on screen and I just could not accept it as the film's 'score', even as it was a rather lovely piece of music. All three were recorded beautifully, but the harp score was the least dynamic of the three and most forward sounding.
Supplemental Materials
[Rating:4/5]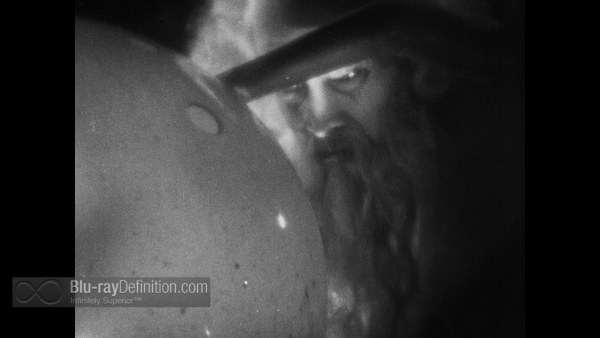 Commentary – Features film critics David Ehrenstein and Bill Krohn
The Export Version
The Language of Shadows (1.33:1; 1080i/60; 00:52:58)
Tony Rayns on Faust (1.33:1; 1080p/24; 00:39:24)
Version Comparison (1080p/24; 00:26:46)
40-page booklet with an essay by Peter Spooner, writing on the film by Éric Rohmer, and rare archival imagery
The Definitive Word
Overall:
[Rating:4/5]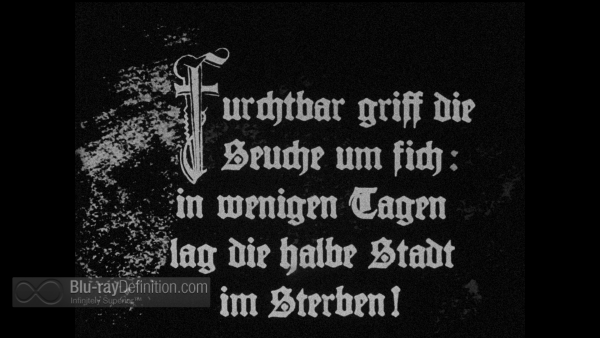 The Masters of Cinema series offers up another F.W. Murnau silent masterpiece with three lovely musical scores in a pleasing 1080p transfer. Faust is a visual masterpiece that was ahead of its time and still stands as the signature cinematic statement of this old German legend.
Additional Screen Captures
[amazon-product region="uk" tracking_id="bluraydefinit-21″]B00KE2BVKC[/amazon-product]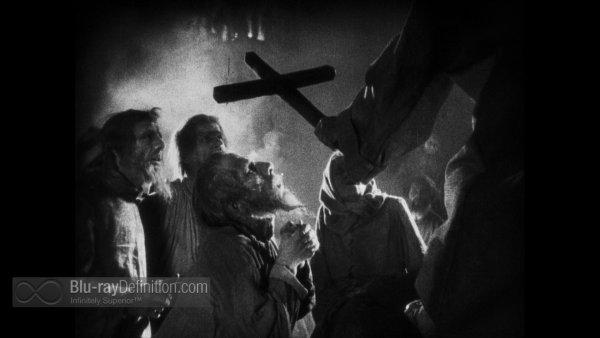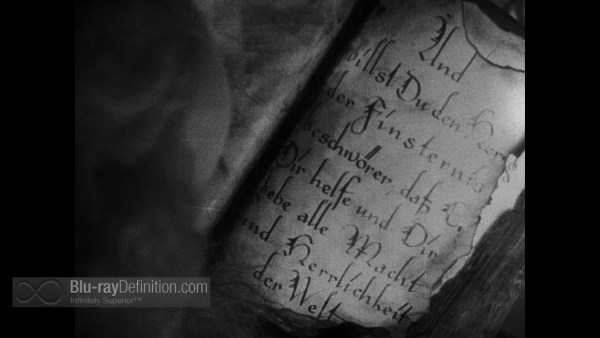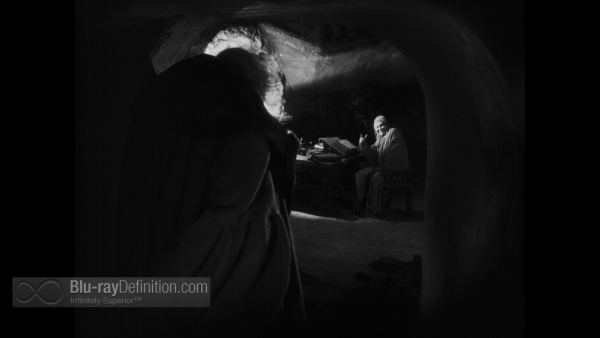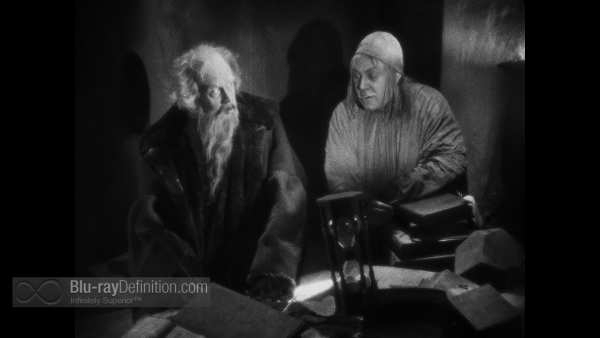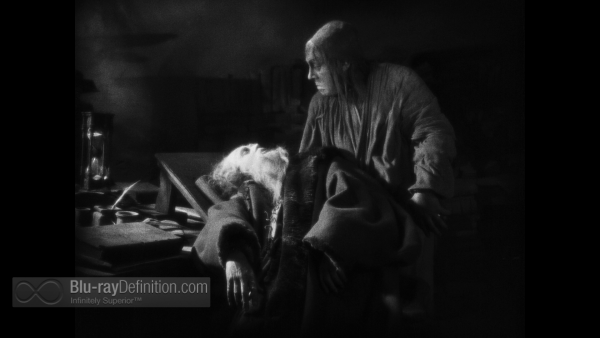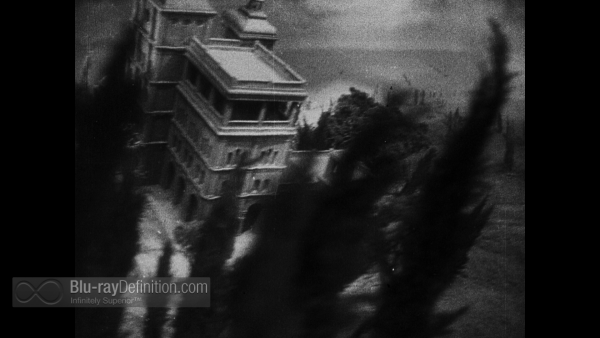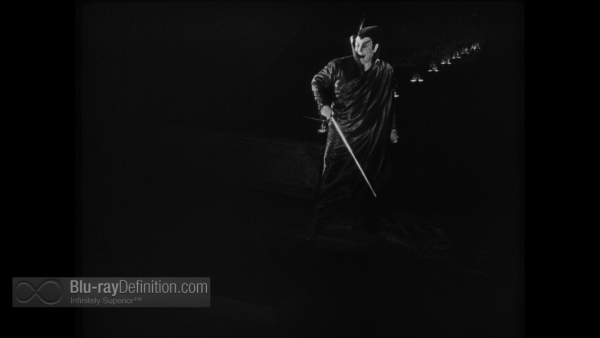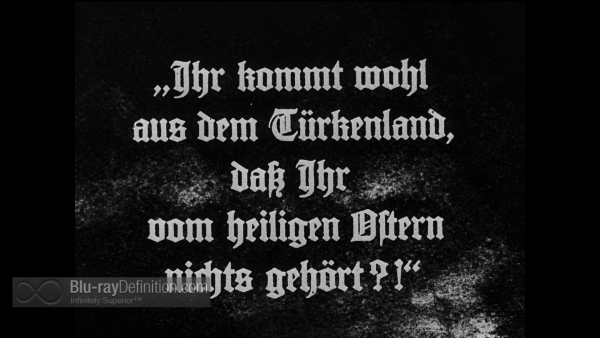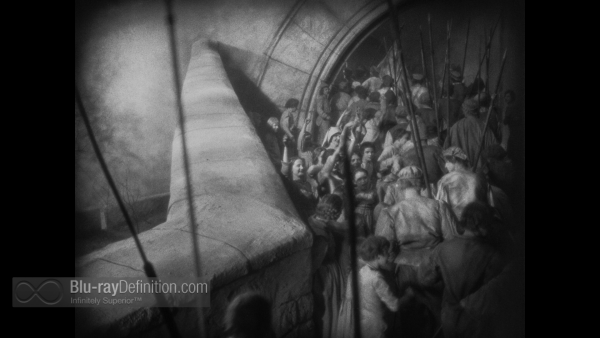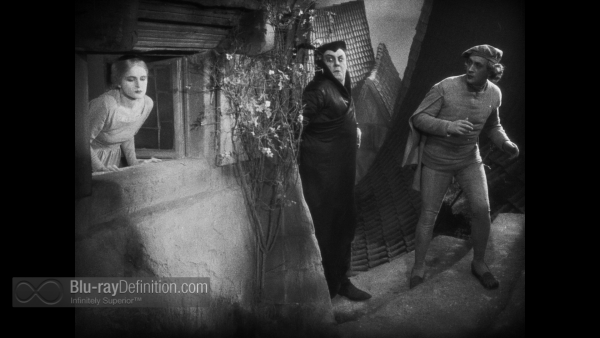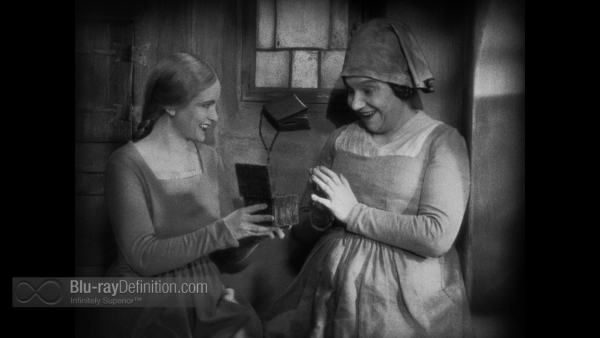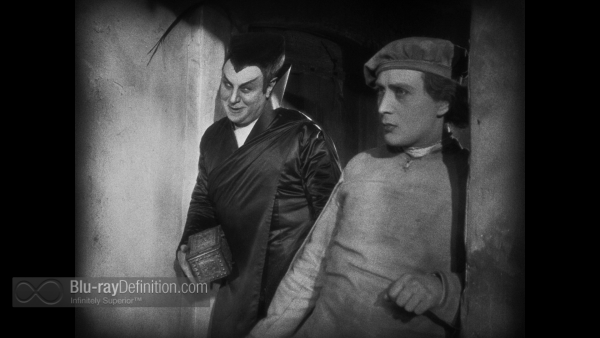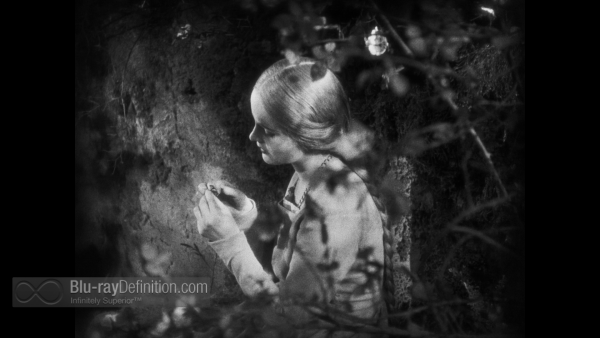 [amazon-product region="uk" tracking_id="bluraydefinit-21″]B00KE2BVKC[/amazon-product]