– –

The Film
[Rating:3.5/5]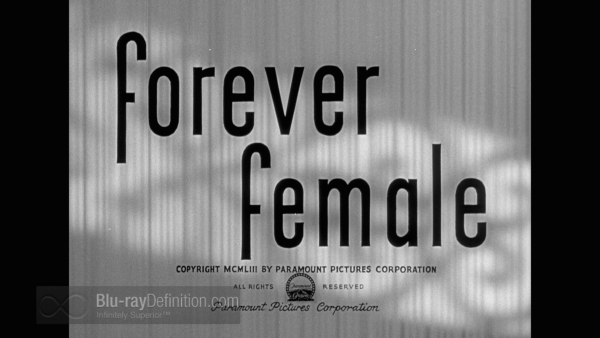 Based on J.M. Barrie's 1912 Rosalind, a play about the theater world, Forever Female is Hollywood's effort to open up the behind-the-scenes lives of the theater's inhabitants. The action opens on the first night of Harry Phillips's (Paul Douglas) new play, starring his ageless ex-wife, Beatrice Page (Ginger Rogers).  Theater critic Willie Wolfe (Jesse White) has already written his bad review before Beatrice, her ex-husband and her new boyfried George Courtland IV (George Reeves) enter Sardi's restaurant for a post-theater party.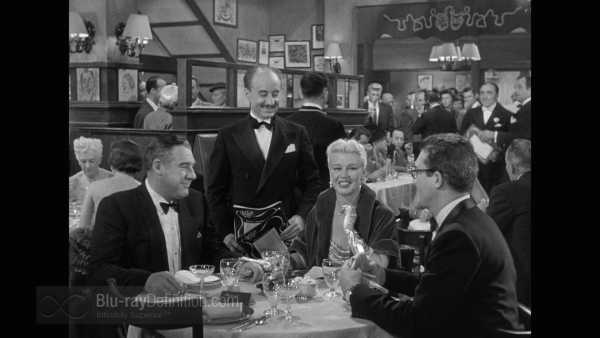 Agent Eddie Woods (James Gleason) introduces young playwright Stanley Krown (William Holden) to Bea and Harry.  Stanley delivers a harsh critique of Bea's performance ("The greatest quality an actress should have is humility and that's something Miss Page you'd have to learn"). When Stanley forgets his new play's script Harry takes it to his former apartment (still occupied by Bea) to read.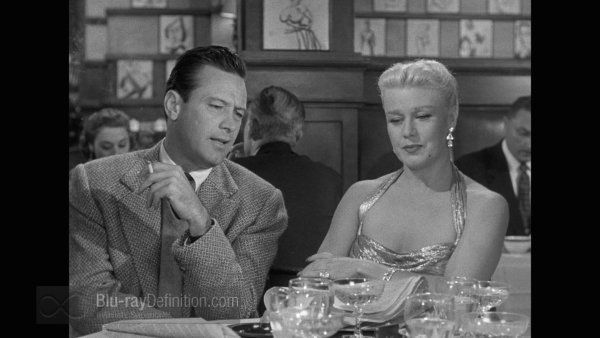 Stanley arrives unexpectedly and he finds that Harry likes the play but will not produce it unless it stars Bea who is clearly too old for the role of the daughter. Stanley rewrites this part and Harry starts the casting process. Sally Carver (Pat Crowley) is an aspiring actress who does TV spots. She has read the play (in her day job as a typist) and in her brash and irrepressible manner tries to convince Stanley and Harry that she would be better than Bea as the play's daughter.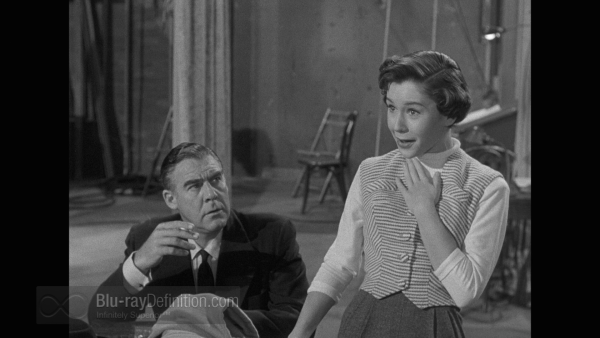 Sally and gal pal Patty (Marion Ross) sneak into Sardi's and while Sally thinks she will get to read for part, Stanley takes her to his apartment to type rewrites for his play. Bea shows up to drive Stanley to his day job at the Washington food market, and, to her discomfort, finds Sally still there.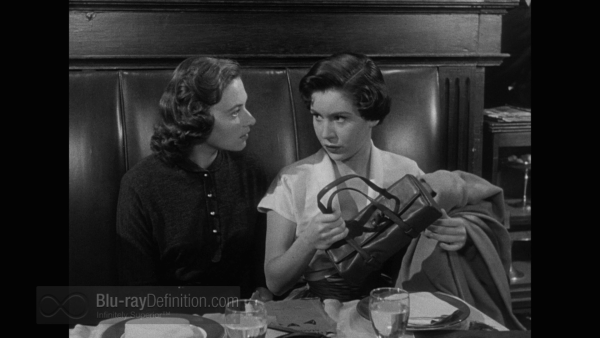 Production and casting move forward, in spite of Sally's serious reservations and declarations of love for Stanley, and the play opens in Washington, DC's National Theater. When Stanley walks out during the performance (and things obviously did not go well), Bea tries to convince him to rewrite the play by promising to marry him after she returns from a European tour.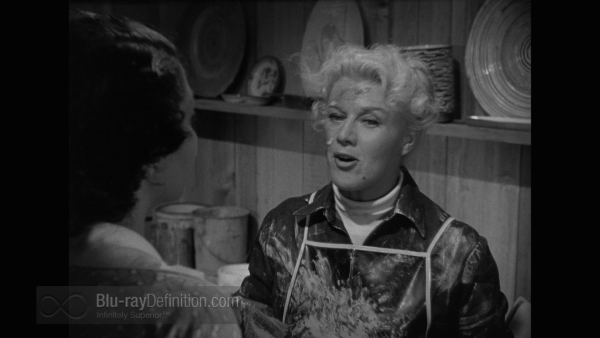 More romantic plot angles ensue but do we get all's well that ends well?  The Epstein twins' script is fairly predictable (snappy repartee and all), and director Irving Rapper (Now Voyager, Deception, The Corn is Green) keeps the cast en pointe and, backed by Victor Young's sumptuous score, spins out a delightful little rom-com.
Video Quality
[Rating:3/5]
A black and white film that just had its 60th birthday gets a really good makeover in the restoration lab.  Details are surprisingly good, grain and streaks are kept to a minimum, and the contrasts are quite convincing.
Audio Quality
[Rating:3/5]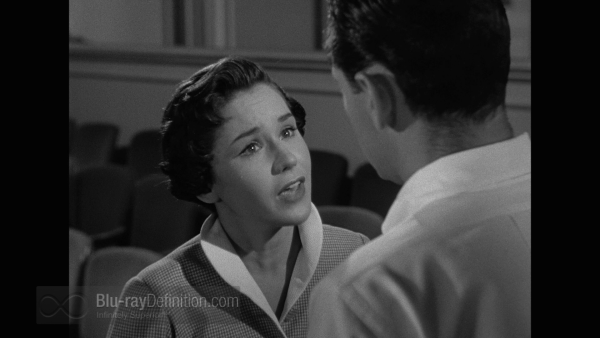 The DTS-HD Master Audio Mono soundtrack gives us clear dialog, essential to this film, and a lovely rendition of the Young score.
Supplemental Materials
[Rating:0/5]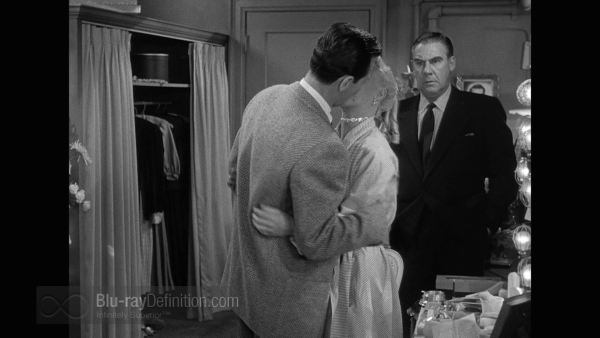 There are no extras.
The Definitive Word
Overall:
[Rating:3.5/5]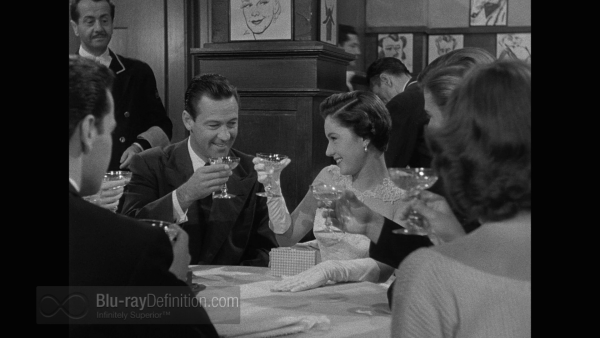 For fans of All About Eve who wanted another period piece about Broadway, Forever Female will fill that bill minus the crusty drama queen part portrayed by Bette Davis. The cast chemistry could not be better and Rapper's directorial pacing absolutely spot on. A charming adaptation of a century-old play (even some of the original dialogue is carried over), this one gives us pure enjoyment from start to finish.
Additional Screen Captures
[amazon-product]B00K6J7N3M[/amazon-product]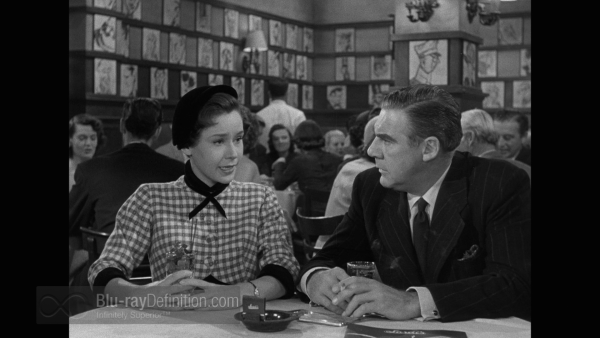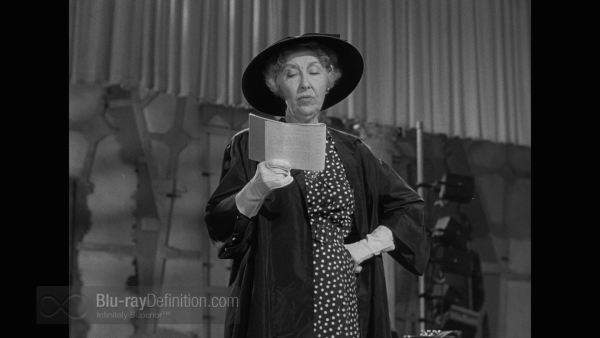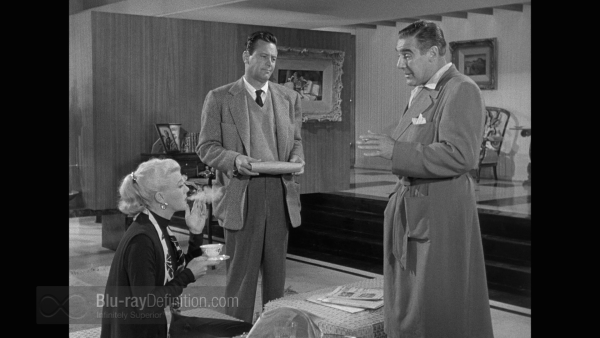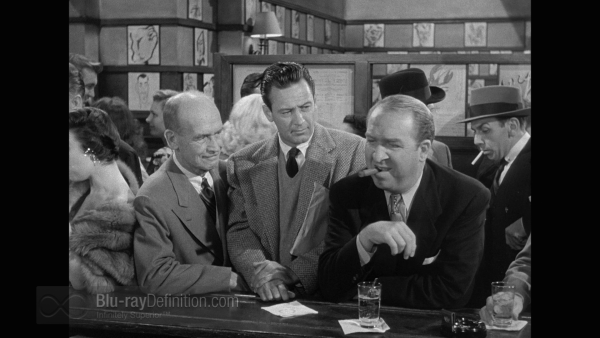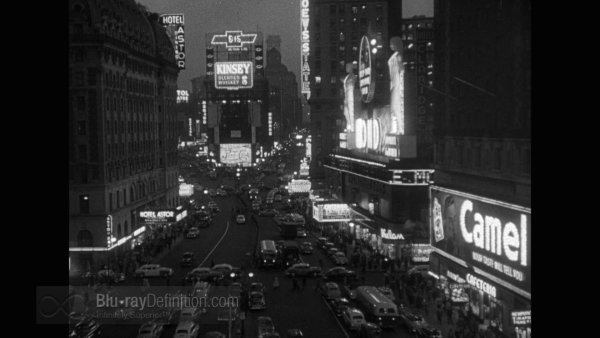 [amazon-product]B00K6J7N3M[/amazon-product]