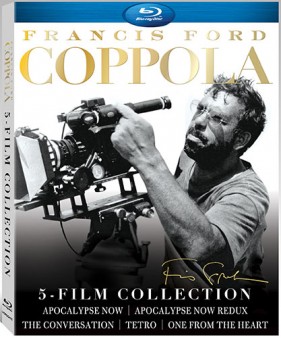 Aspect Ratio: 2.35:1 (Apocalypse Now/Apocalypse Now Redux/Tetro); 1.78:1  (The Conversation); 1.33:1 (One From the Heart)
Video Codec: AVC/MPEG-4
Resolution: 1080p/24
Audio Codec: English dts HD Master 5.1; English Dolby Digital
Subtitles: English, French, Spanish
Region: ABC (Region-Free)

Rating: R (Apocalypse Now/Apocalypse Now Redux/One From the Heart/Tetro); PG (The Conversation)
Run Time: 695 Minutes

Apocalypse Now: 153 minutes
Apocalypse Now Redux: 202 minutes
One From The Heart: 100 minutes
Tetro: 127 minutes
The Conversation: 113 minutes

Discs: 4 (4 x Blu-ray)
Studio: Lionsgate
Blu-ray Release Date: December 4, 2012
List Price: $39.99
–
Overall
[Rating:4/5]
The Film
[Rating:4/5]
Video Quality
[Rating:3.5/5]
Audio Quality
[Rating:3.5/5]
Supplemental Materials
[Rating:4.5/5]
Click thumbnails for high-resolution 1920X1080p screen captures
(All TheaterByte screen captures are lightly compressed with lossy JPEG at 100% quality setting and are meant as a general representation of the content. They do not fully reveal the capabilities of the Blu-ray format)
–
The Film
[Rating:4/5]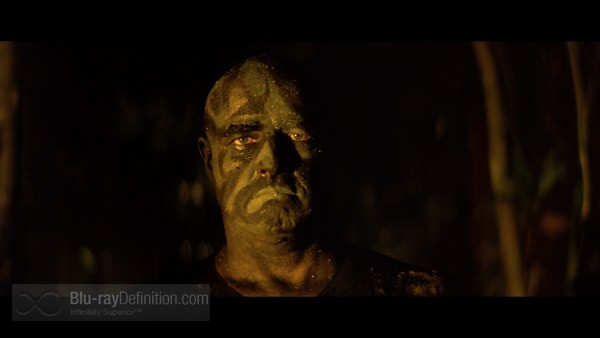 There are a few household names in the film business and Hollywood legend Francis Ford Coppola is one of those names. The Godfather and Patton are 1970's Coppola archetypes that have become reference points for those who study the art of filmmaking. Just in time for the holidays, Lionsgate gives us a five film collection that brackets the breadth and depth of Coppola's directing career. Beginning with The Conversation, an intense psychological thriller, and continuing with both versions of the colossal Apocalypse Now, viewers are also treated to Coppola's lighter side with One From The Heart, and, finally, his more recent offering, Tetro, a dark family drama. As with many talented artists, the Coppola vision is big, and even when he misses the bulls-eye, we still get films of interest.
The Conversation (1974)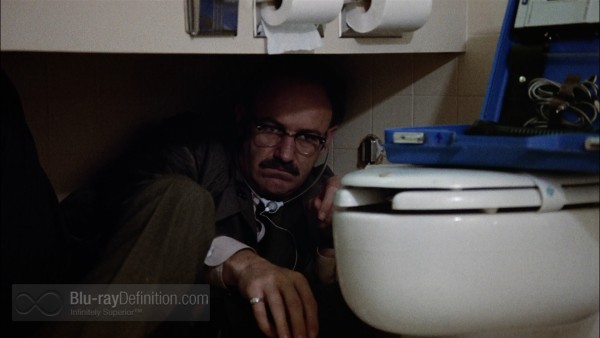 Harry Caul (Gene Hackman), a San Francisco surveillance expert, captures an intimate dialogue between two consenting adults, Ann (Cindy Williams) and Mark (Fredric Forrest). With his partner Stan (John Cazale), Caul digs deeper into this private affair with startling results. This is a very dark portrait of a secretive man who plays his sax to jazz albums in a sparsely furnished apartment. Harry's girl confidante, Amy (Terri Garr), knows nothing about him but neither does anyone else in this film. Caul's efforts to delivery the tapes to "the director" (Robert Duvall) are subverted by the boss's assistant, Martin (Harrison Ford). As the pieces of the puzzle fall into place, Harry sees his life turned inside out and this lucrative assignment turns into a living nightmare.
Apocalypse Now (1979)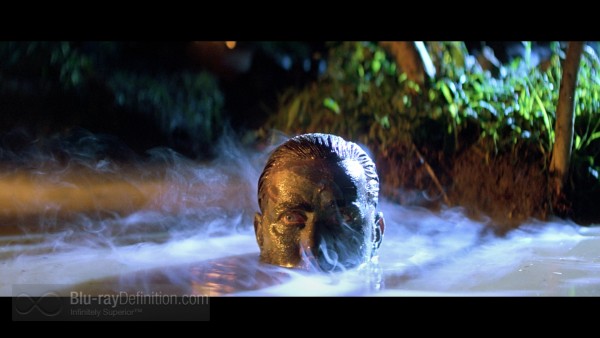 A towering allegory, based on Joseph Conrad's Heart of Darkness, Apocalypse Now is set during the Vietnam War. Special Ops Army Captain Benjamin Willard (Martin Sheen) is sent on a mission to find and assassinate rogue Colonel Walter Kurtz (Marlon Brando) who lords over a Montagnard village in the Cambodian jungle.  During Willard's journey, he meets the outrageous Lt. Colonel Bill Kilgore (Robert Duvall) who ignites an epic display of napalm incendiaries.  Willard joins the motley crew of a PBR (patrol boat, river): Lance (Sam Bottoms), "Chef"(Frederic Forrest), "Mr. Clean"(Laurence Fishburne), and "Chief" (Albert Hall). They wend their way down the Nung River, witness an over-the-top USO show, complete with Playboy models, and stumble across a drug-crazed Army unit, devoid of leadership. Later, attacks by the locals take out "Mr. Clean" and "Chief."  The PBR arrives at Kurtz's village, and Willard is captured, abused, and then, incredibly, freed. During a ceremonial slaughter of a water buffalo, Willard hacks Colonel Kurtz to death and departs for home base a shaken and changed man.
Apocalypse Now Redux (2001)
Two decades after its original release, Coppola revisited his film, adding 49 minutes of "new" footage and music.  While most of the additions are relatively brief, there are two extended scenes: (1) "Chef" and Lance get it on with the Playboy playmates from the USO tour, in a Medevac helicopter; (2) the PBR crew visits a French plantation in Viet Nam where, after sharing opium, Willard hooks up with delectable French widow Roxanne (Aurore Clément). Technically, the print quality is similar to the remastered earlier version (compare the following image with the previous one)
One From The Heart (1982)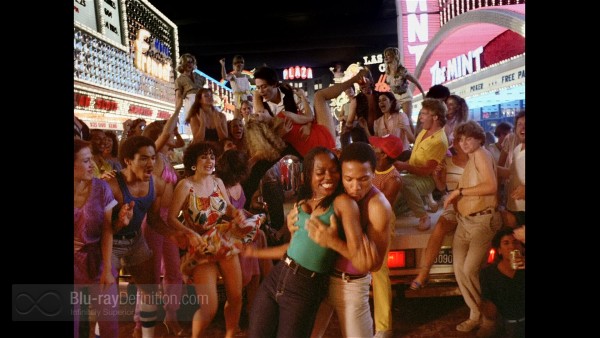 A tip of the cap to the Hollywood musical, this film, set in the Las Vegas of a bygone era, is chock full of brilliant Tom Waits songs. It is also the only movie in the Coppola collection with a retro 1.33:1 aspect ratio. OFTH tells the tale of an unmarried couple, the down-to-earth Hank (Frederic Forrest) and the romantic dreamer Frannie (Teri Garr), who break up on their fifth "anniversary." Then, there are their quirky best friends, Moe (Harry Dean Stanton) and Maggie (Lainie Kazan) whom the pair seeks out in their hours of need.  Not filmed in LV, still the landscape is littered with surrealistic Vegas icons and many sets are a trip to cartoon land (think Dick Tracy). One-night stands ensue.  Frannie meets her "dream guy" piano man Ray (Raul Julia) while Hank finds his "perfect girl," circus performer Leila (Natassia Kinski).  The new couples hook up and…. Aw, just watch the film.
Tetro (2009)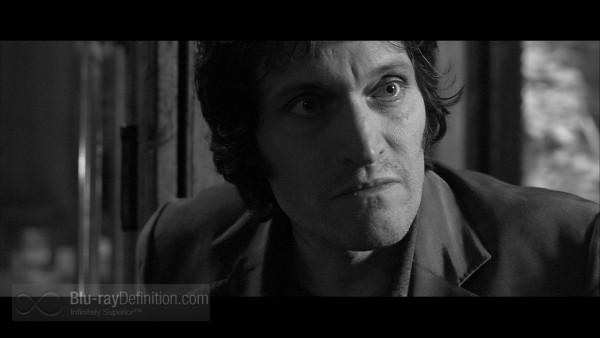 A departure from the usual Coppola fare, this is a film noir shot in Argentina with a stunning soundtrack by celebrated composer Osvaldo Golijov. Two half-brothers who have lived apart much of their lives, now reconnect: Angelo AKA Tetro, named after the family's name Tetrocini, (Vincent Gallo) and younger brother Bennie (Alden Ehrenreich), a cruise-ship crew member whose vessel docks in Buenos Aires for engine repairs. Bennie has always hero-worshipped Tetro, now living with a psychologist Miranda (Maribel Verdu) who rescued him from a mental hospital ward.  As the story unfolds, we get Technicolor flashbacks (in 1.33:1 aspect ratio) of a fractured family whose titular head Carlo (Klaus Maria Brandauer) is a world-renowned maestro. An accident keeps Bennie in BA and, by chance, he finds Tetro's private papers. As Bennie starts connecting the dots, he uncovers what lies buried beneath the surface, and by film's end, uncovers the deepest, darkest family secrets.
Video Quality
[Rating:3.5/5]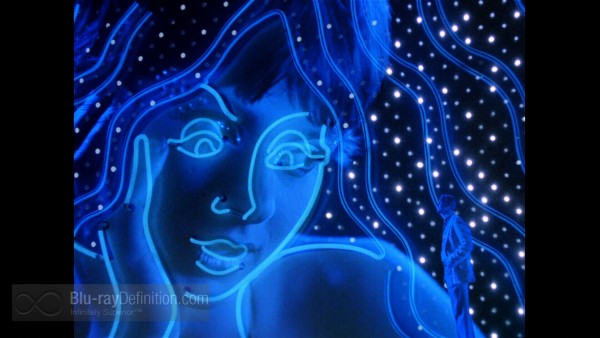 Given the age difference in these films, there is considerable variation in the print quality. The oldest of the lot, The Conversation looks rather dated in spite of an honest effort at a BD makeover.  Apocalypse Now and its redo, Apocalypse Now Redux, are noticeably much better. In fact, I was pleasantly surprised at the great images of both versions with excellent detail and colors. One From the Heart, a slightly more recent release, does not fare as well. Whether by intent or by accident, the hues are often oversaturated with some grainy frames. Having been filmed only three years ago, Tetro is a very sharp film noir with great detail and excellent blacks. Even its color inserts look pretty much equivalent to today's usual BD fare.
Audio Quality
[Rating:3.5/5]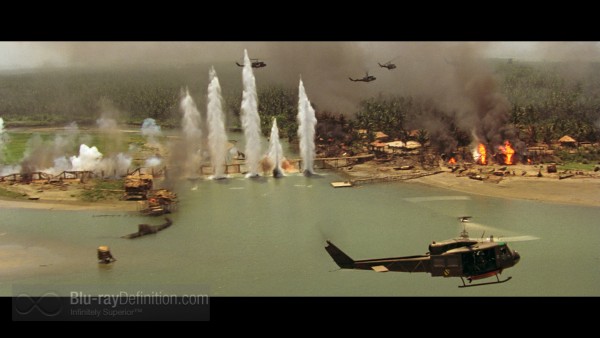 Again, we are dealing with films recorded over a 35-year period during which soundtrack recording made significant strides. The DTS-HD Master Audio  5.1 re-masters are all at least listenable with the best being Tetro and One From The Heart. The revised Apocalypse Now Redux also benefits from good audio re-engineering of an immersive and hypnotic soundtrack.
Supplemental Materials
[Rating:4/5]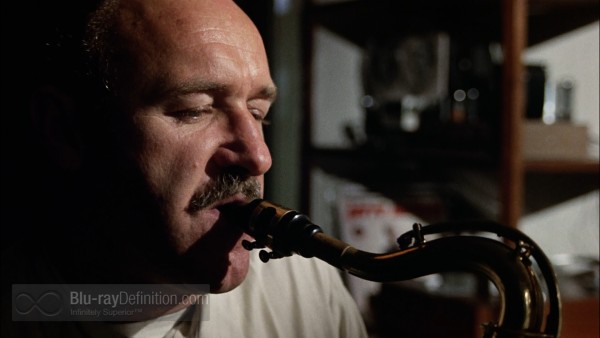 Lionsgate packs in some fabulous bonuses:
Apocalypse Now/Apocalypse Now Redux
Audio commentary by Francis Ford Coppola
One From The Heart
Feature-length audio commentary by Francis Ford Coppola
The Dream Studio Commentary
The Electronic Cinema Commentary
Tom Waits and the Music of One From The Heart documentary
The Making of One From The Heart (1982) documentary
Prevously Unreleased Demo Recordings and Alternate Takes of Tom Waits' Music
Deleted Scenes
Videotaped Rehearsals
Press Conference at the Studio
Francis Coppola Speaks to the Exhibitors
This One's From the Heart Music Video
Stop Motion Demo
Theatrical Trailers
Tetro
Audio Commentary with Francis Ford Coppola and Alden Ehrenreich
"The Rehearsal Process" featurette-Coppola's preparation with the cast
"Fausta: A Drama in Verse"-extended version of the play featured in the movie
"Mihai Malaimare, Jr: The Cinematography" featurette
"The Ballet" featurette- a look at the film's choreography and the use of dance in the film
"Osvaldo Golijov: Music Born From the Film-featurette
"La Colifata: Siempre Fui Loco"-featurette-behind the scenes look at the filmin at La Borda mental hospital
The Conversation
Interview with Francis Ford Coppola and composer David Shire
"Harry Caul's San Francisco: Then and Now" featurette
Archival screen tests with Harrison Ford, Cindy Williams
Archival audio of Francis Ford Coppola dictating the original script
"Close up on The Conversation" featurette
Discussion with Francis Ford Coppola about his early film, "No Cigar"
Audio Commentaries with Francis Ford Coppola and editor Walter Murch
It is hard to pick and choose among all of these goodies but the Tetro featurettes are all good watches as are the various Coppola interviews, giving viewers insight into his creative process. I was a bit disappointed with the lack of Apocalypse Now extras.
The Definitive Word
Overall:
[Rating:4/5]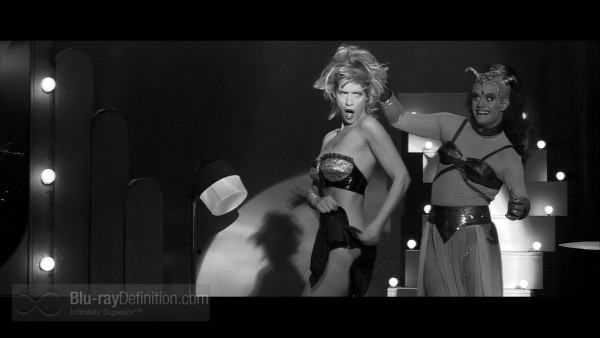 During his lengthy career, Francis Ford Coppola has directed and/or produced more than 70 films. While his work has continued into the current millennium, many critics believe that Coppola peaked in the 1970's. The five movies assembled here include an unquestioned masterpiece, Apocalypse Now, magnificently restored in its two incarnations, and reason enough to consider this set. Be advised that there is previously released "Full Disclosure" BD set that has both of these versions, extras galore and can be had for as little as $19.99. Therefore, potential purchasers of the present boxed set must assess the added value that the three other films bring to the deal.  The Conversation, Coppola's homage to Michelangelo Antonioni's Blow-Up was well received at its 1974 premiere and remains an excellent watch with a terrific cast, script and direction. Tetro and One From The Heart have flashes of FFC's genius but come up a bit shy in the inspiration and execution departments. So, taken as a whole, an interesting sampling of a much larger body of work that will, at the very least, demand our full attention, more than I can say about a lot of the stuff that currently passes for cinema.
Additional Screen Captures
[amazon-product]B009AVC936[/amazon-product]
Purchase Francis Ford Coppola 5-Film Collection on Blu-ray at CD Universe
Shop for more Blu-ray titles at Amazon.com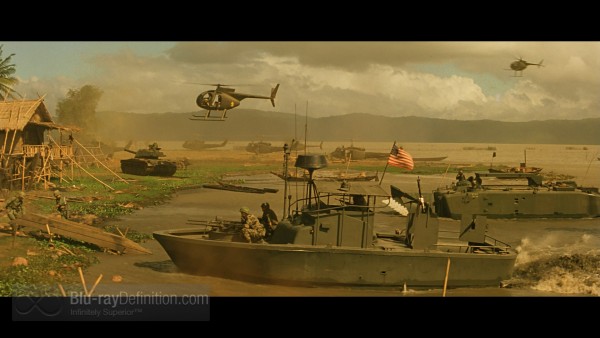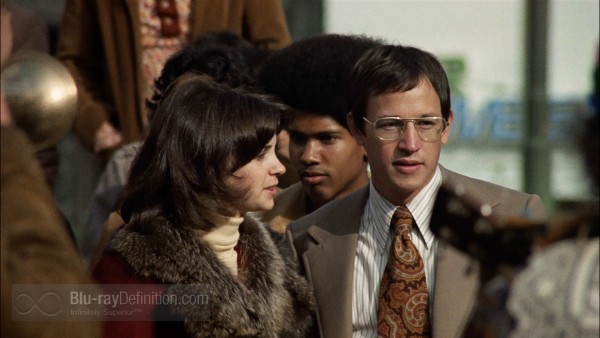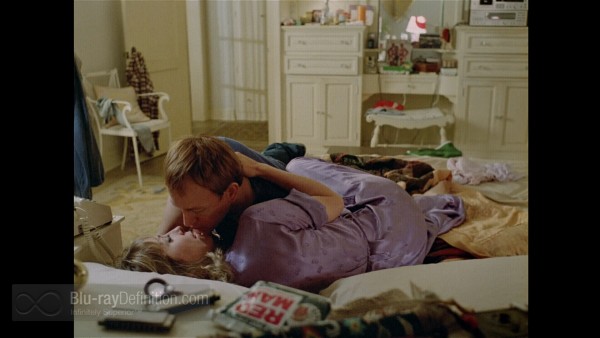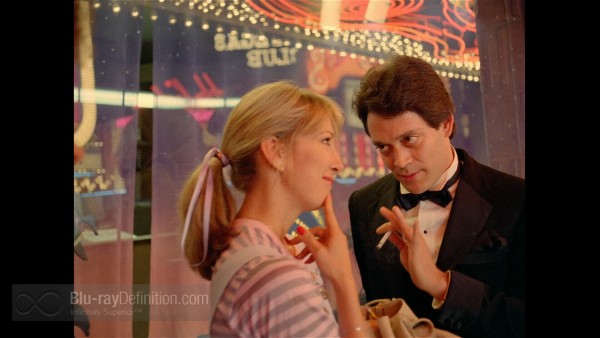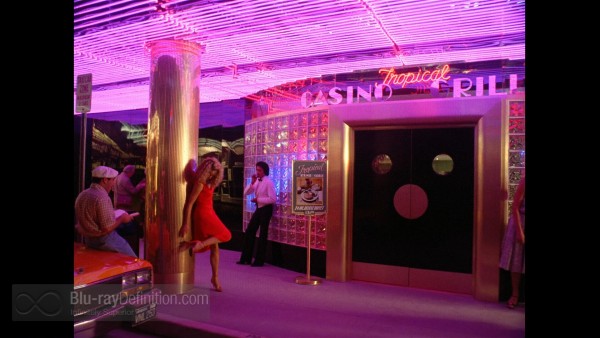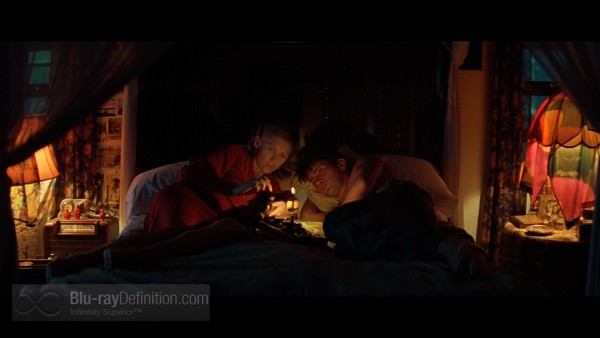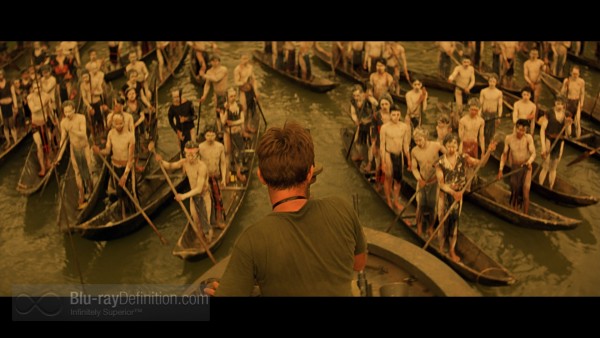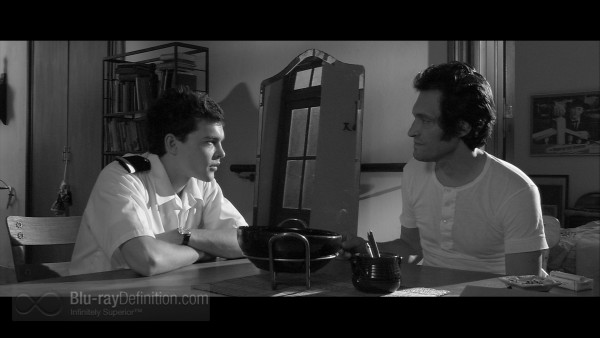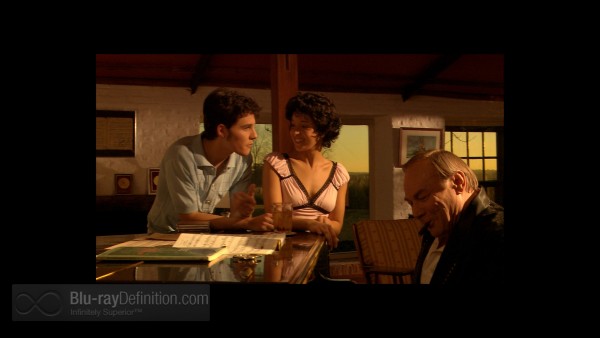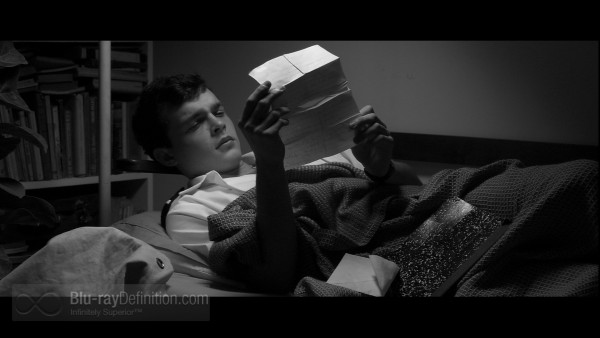 –
[amazon-product]B009AVC936[/amazon-product]
Purchase Francis Ford Coppola 5-Film Collection on Blu-ray at CD Universe
Shop for more Blu-ray titles at Amazon.com
Overall
[Rating:4/5]
The Film
[Rating:4/5]
Video Quality
[Rating:3.5/5]
Audio Quality
[Rating:3.5/5]
Supplemental Materials
[Rating:4.5/5]
–