– –
Click thumbnails for high-resolution 1920X1080p screen captures
(The below TheaterByte screen captures were taken directly from the Blu-ray Discs and losslessly compressed in the PNG format. There should be no loss of picture quality with this format. All screen captures should be regarded only as an approximation of the full capabilities of the Blu-ray format.)

The Film
[Rating:3/5]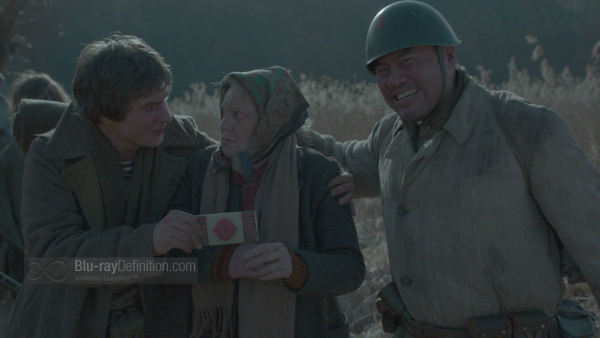 Frankenstein's Army tells of the dying days of World War II, specifically focusing on a group of Russian soldiers who end up finding themselves answering a distress call in enemy territory near eastern Germany. Dimitri (Alexander Mercury) has been ordered to make a propaganda film capturing the squadron as they travel. As the group moves forward, the footage shows a mix of thrills and chills, thanks in part to an army of soldiers stitched together by Viktor (Karel Roden,) comprised of the body parts of fallen German soldiers. What results is a rather interesting mix of both humor and horror in a manner that is sometimes so over-the-top that we can't help but smile and shake our heads at what Director Richard Raaphorst has come up with.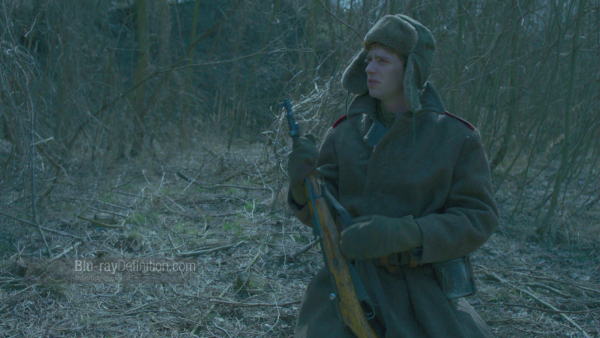 With this being Director Richard Raaphorst's debut film, and having only been known for art direction previously, I was curious to see what he might be able to come up with. From the initial glances at the grotesque creatures Raaphorst and his teams have created, I knew I was in for a treat – at least a visual treat. One quick glance at the plot and we can understand that Raaphorst was not aiming to make an Academy caliber film. Moreover, he was trying to bring us back to the old days of horror, with the impressive creature design, all while bringing in the modern horror tones (i.e. buckets of blood and intense levels of gore). While the story never really amounts to anything, I'd recommend giving this one a watch solely for the concoctions created within.
Video Quality
[Rating:4/5]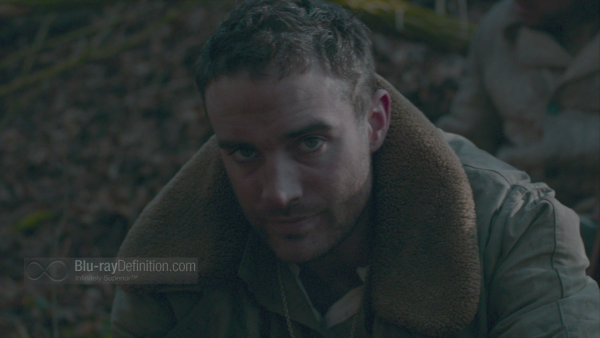 Arriving with a 1:78:1 framed, AVC MPEG-4 encoded transfer, Frankenstein's Army offers up a mostly solid Blu-ray transfer. Shot using Arriflex Cameras, we immediately notice the amount of noise found right from the initial scenes. Due to the callings back to the original horror days found within the tones of the film, one might assume that Director Richard Raaphorst may have added this to bring home the campy feel. Whatever the case may be, this doesn't overly damper this transfer. Colors, focusing on the grays and darks of the color spectrum, do hold a good amount of detail. Facial close ups result in an accurate contrast level. The film's visuals just might be the best aspect found within, as all of the creatures look, well, interesting. Based on that, I can't really fault this image as MPI has delivered Raaphorst's intentions well. 

Audio Quality
[Rating:4/5]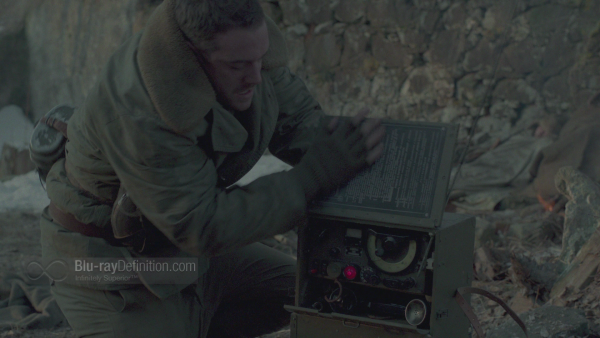 Audio-wise, the film's DTS-HD Master Audio mix offers up a serviceable audio experience. Dialogue is well reproduced throughout, with no real instance of drop-out or muddled dialogue. Atmosphere, particularly during the operation moments, excels. It's here that we hear all the little effects like electricity buzzing, monsters groaning – all courtesy of Viktor and his creations – help to bring the kind of atmosphere that puts us right in the middle of this grotesque horror. Outside of these moments, the rest of the track leans toward the front channels, with no issue to speak of.
Supplemental Materials
[Rating:1/5]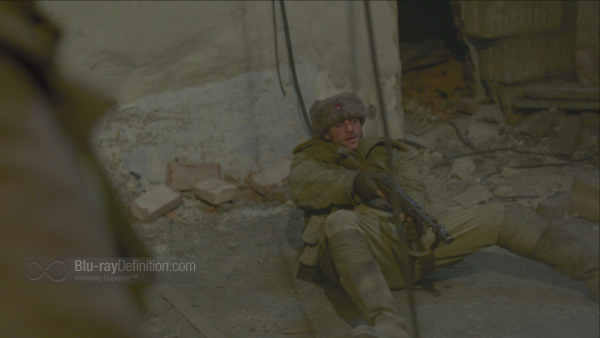 All included features are presented in High Definition:
Making-Of Featurette – Running close to 31 minutes in length, this making of rises above your standard EPK fluff. Focusing on the design of Richard Raaphorst's creature designs, this making of also dives into the film's pre-production, as well as the creature creation.
The Definitive Word
Overall:
[Rating:3.5/5]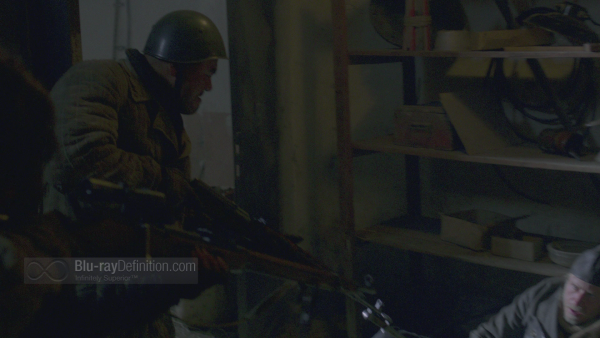 Frankenstein's Army is a throwback to the B-movie creature features of the '50s and '60s, with overtones of modern horror mixed in. You don't go into this one expecting an epic melodrama, but, rather, an over-the-top, blood-soaked bit of escapism loosely based on Mary Shelley's classic (hey, I did say "loosely").
Additional Screen Captures
[amazon-product]B00CERJJ68[/amazon-product]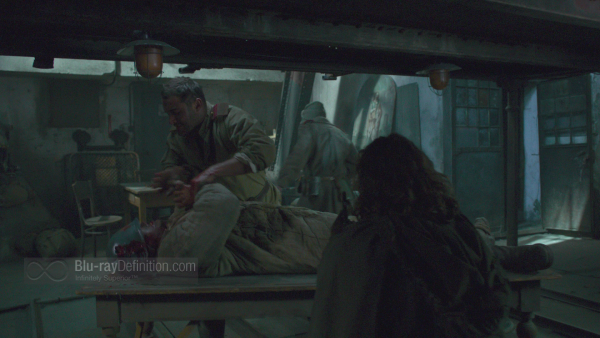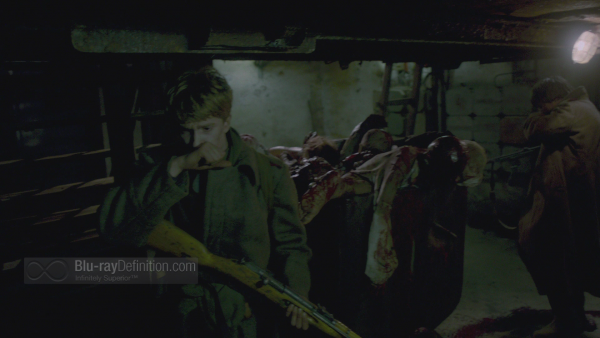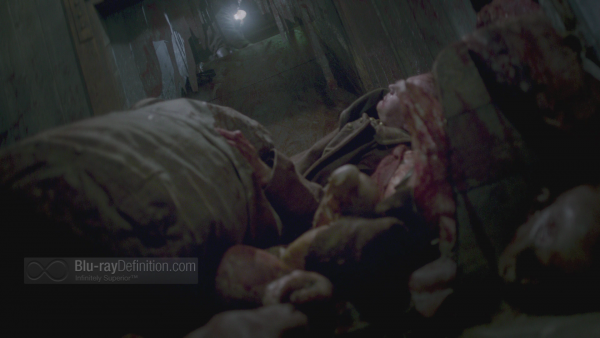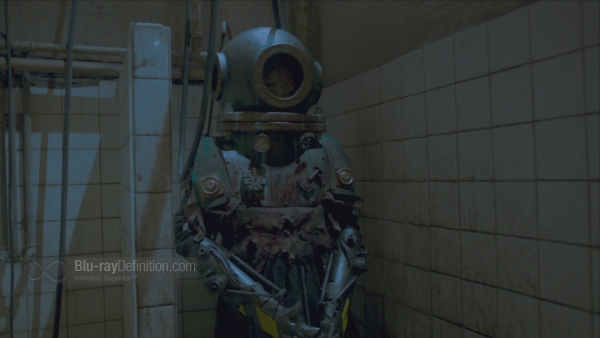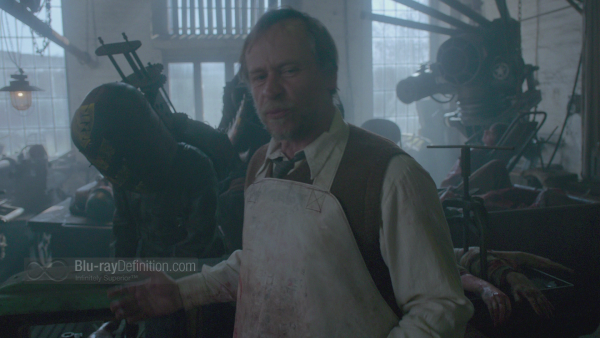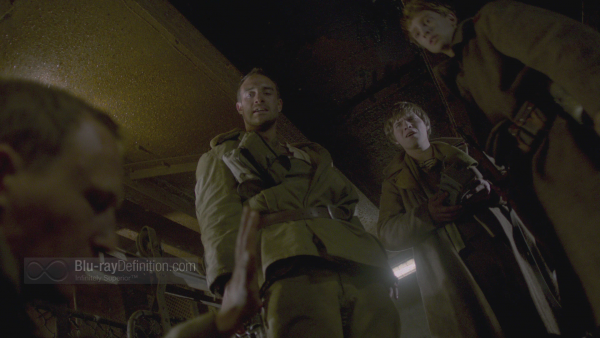 [amazon-product]B00CERJJ68[/amazon-product]