– –

The Film
[Rating:3/5]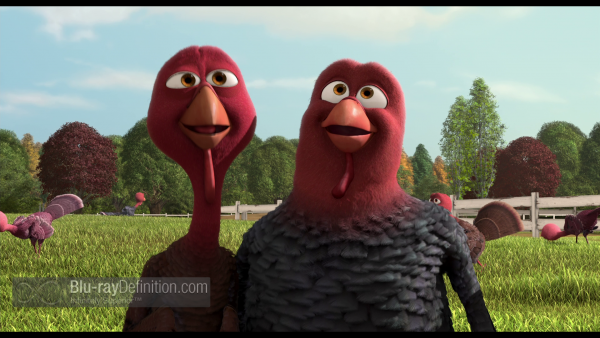 There's no denying how far CG animation has come since the days when Pixar's first animated feature Toy Story first exploded onto the scene in 1995. That was nearly twenty-years ago, and we all know how much and how quickly technology advances, so to say that the first feature film from Reel FX Creative Studios, Free Birds, looks amazing would be nothing unusual. The question is, does the film stack up story-wise to all the competition out there today in this genre? Well, not quite.
Free Birds is a somewhat unique story that mixes adventure, a buddy film, and sci-fi, to follow two turkeys, the scrawny Reggie (voiced by Owen Wilson) and the physically imposing Jake (Woody Harrelson). Reggie is the Thanksgiving Day turkey who manages to get a pardon from the President and is living the life of luxury, watching TV and eating pizza until he meets Jake who grabs him up, convincing him that the two of them have to save all turkeys from being on the menu at thanksgiving. Jake is on a mission, convinced he has been approached by "The Great Turkey" who told him he must go to the past and stop turkeys from being the main course at the nation's first thanksgiving feast.
As it happens, the government is about to test the first time travel machine, an egg-shaped space ship called S.T.E.V.E. (voiced by George Takei). Reggie and Jake hijack the time machine and take it all the way back to 1621, where they find a flock of turkeys, led by Chief Broadbeak (Keith David) and his daughter Jenny (Amy Poehler). The flock is in hiding from a rather scary Myles Standish (Colm Meaney) who is determined to capture them all and make them the main course at the upcoming feast with the native Indians. But Jake has other plans to fight back and his plan just may do more harm than good.
Free Birds is a fun romp, but its story lacks the conflict and character development needed to keep it moving forward. A particularly confusing scene finds Reggie returning to the future and meeting up with four different versions of himself before heading back to 1621; no explanation is offered on how exactly the other versions ever made it to that point in time or where they went afterwards.
Director Jimmy Hayward and writers Scott Mosier and Jimmy Hayward do manage to keep the action moving forward and keep things funny and quick-paced. There is no real turning point in the film, however, no denouement, where the characters, particularly Jake, find a reason to grow internally.
In the end, the physical gags and gorgeous graphics will probably appeal to the young and less critical audiences, but parents will lose interest rather quickly.
Video Quality
[Rating:4.5/5]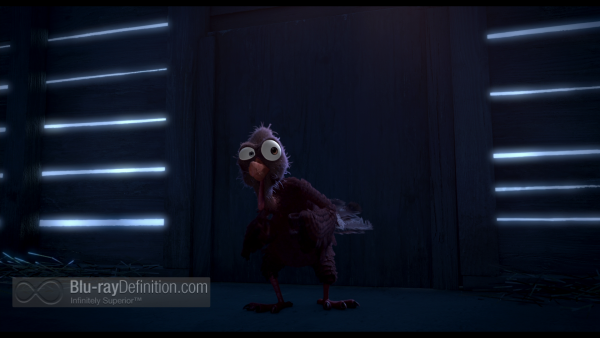 The digital CG animation looks as good as one would expect it to in this AVC/MPEG-4 1080p encodement on Blu-ray from Fox. The image is nearly flawless, apart from some very slightly noticeable color banding I spotted, on my display at least, in some background fills. Apart from that, we get tremendous detail in the characters, spotting every individual feather on the turkeys, and a beautiful amount of nuance in the darker areas.
Audio Quality
[Rating:4/5]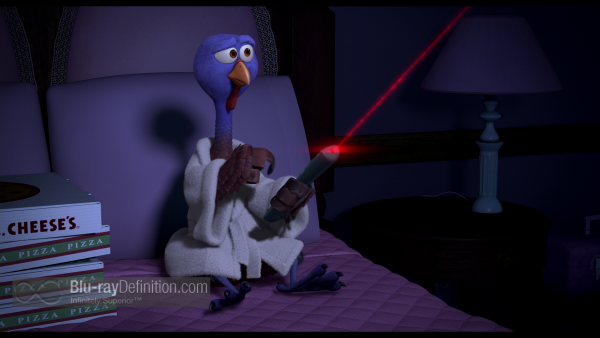 Free Birds gets a single English DTS-HD Master Audio 5.1 (48kHz/24-bit) soundtrack that as lots of sounds panned throughout the room, clear dialogue and deep, tight lows. The issue with it is that dynamics seem a bit squeezed. It's not that it is pushed to the loudest levels at all times – in fact, the overall level is rather low in comparison to most films – but the range remains quite steady, with little variation between quiet and loud.
Supplemental Materials
[Rating:2.5/5]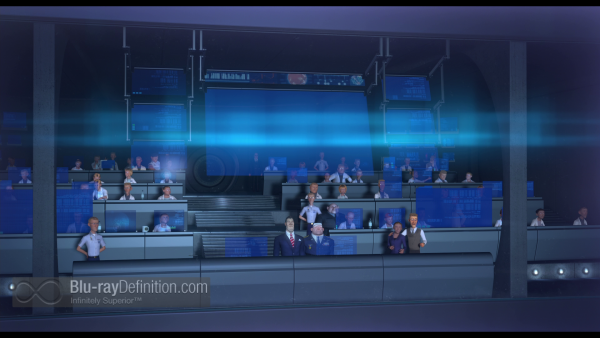 DVD
Digital HD UltraViolet
Birds Flipping History (2.35:1; 1080p/24; 00:01:27)
Animating Free Birds: The Main Course (1.85:1; 1080p/24; 00:04:36)
Winging It: Animators in Action (1.78:1; 1080p/24; 00:04:32)
Talking Turkey with Composer Dominic Lewis (1.78:1; 1080p/24; 00:06:23)
Shake a Tail Feather (1.78:1; 1080p/24; 00:00:24)
Theatrical Trailer (1.85:1; 1080p/24; Dolby Digital 5.1; 00:01:50)
The Definitive Word
Overall:
[Rating:3.5/5]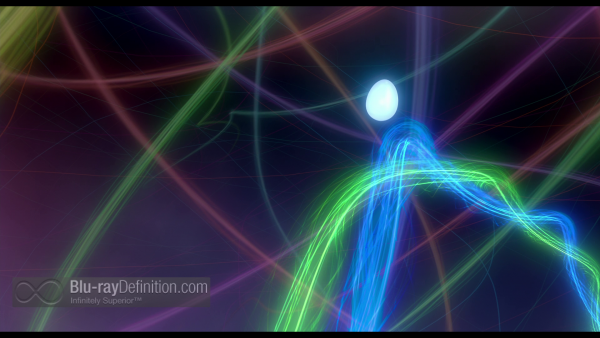 A decent first effort from Reel FX Creative Studios, Free Birds doesn't reach the level of the best from Pixar or DreamWorks and breaks no new ground, despite its fine visuals and strong voice acting from a star-studded cast.
Additional Screen Captures
[amazon-product]B00HBCOCUY[/amazon-product]
[amazon-product]B00GRZPQX8[/amazon-product]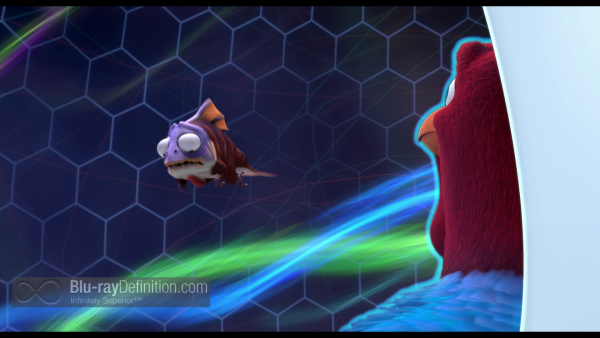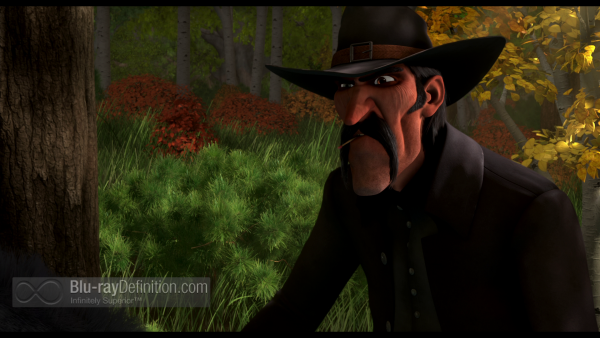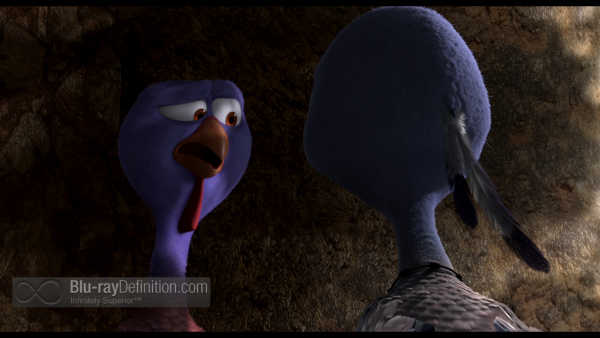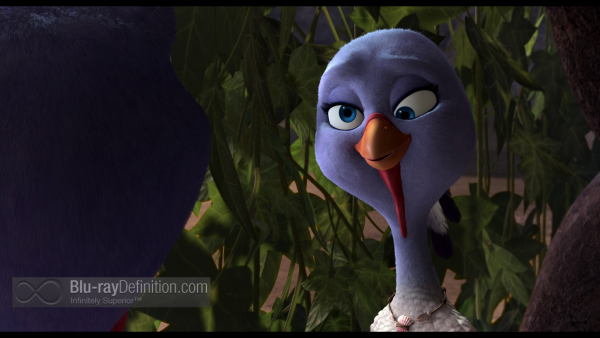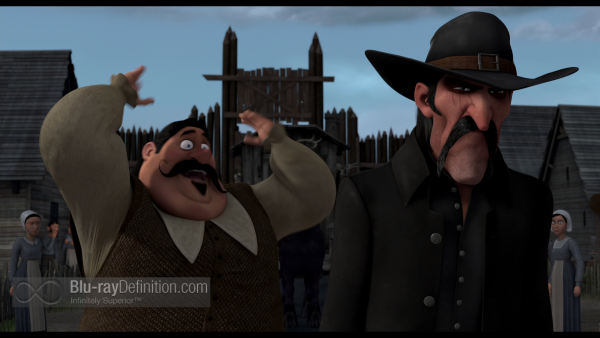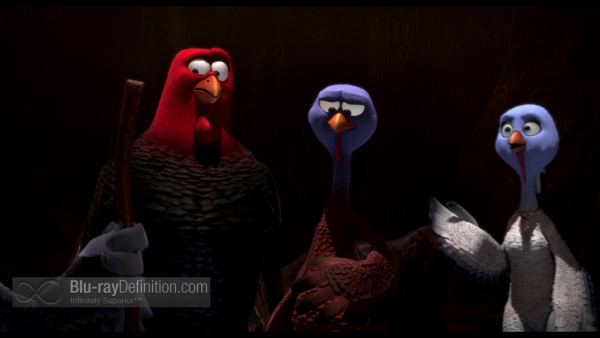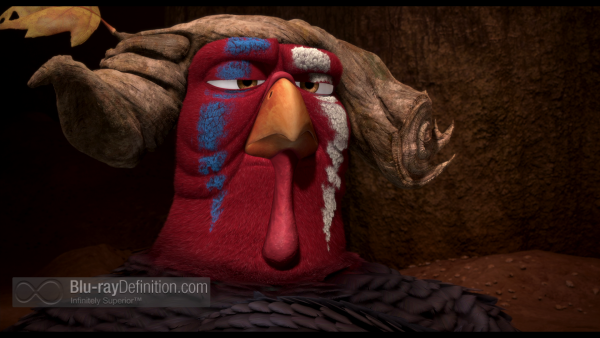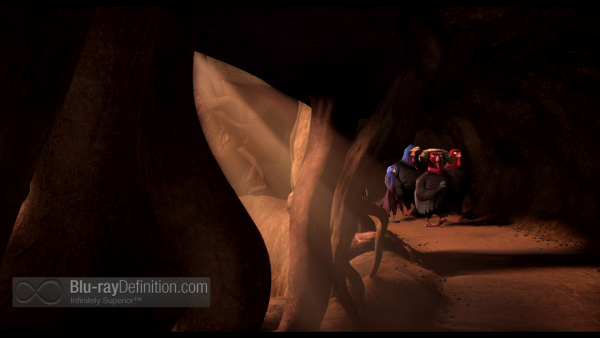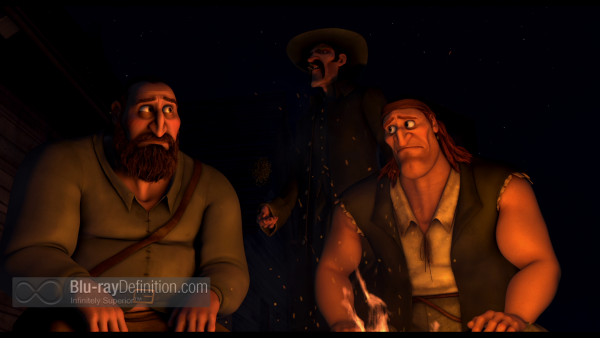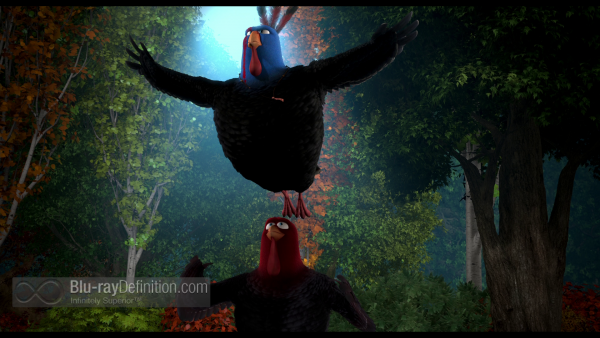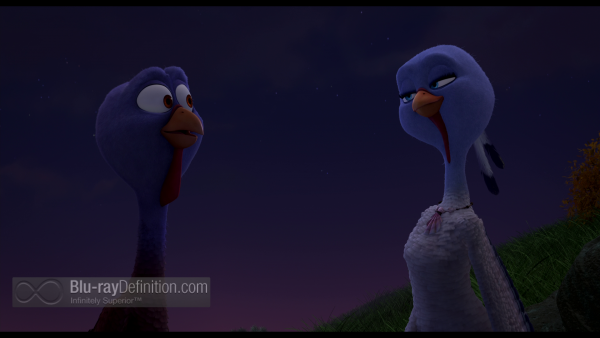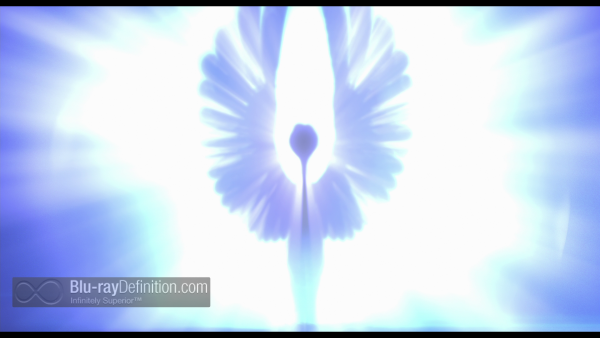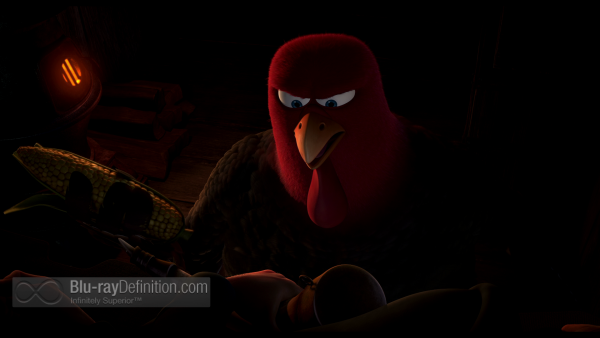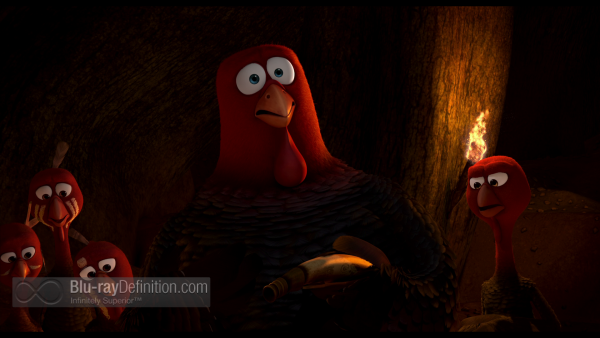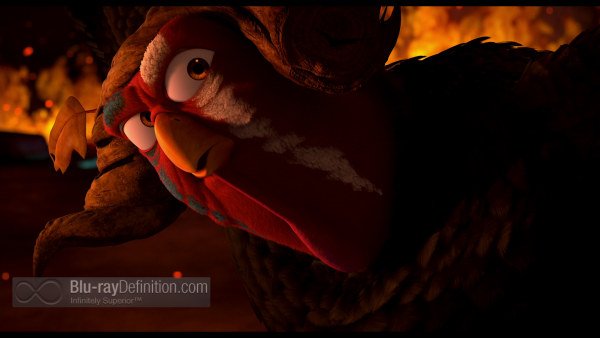 [amazon-product]B00HBCOCUY[/amazon-product]
[amazon-product]B00GRZPQX8[/amazon-product]