– –

The Series
[Rating:4.5/5]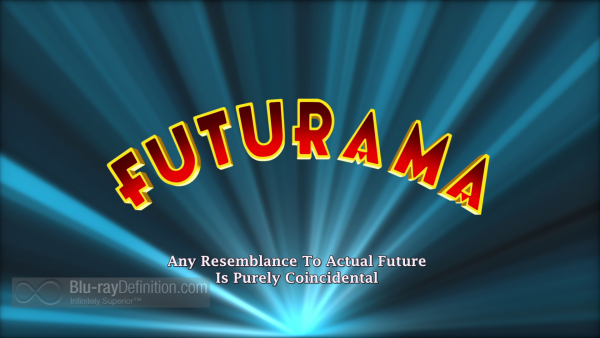 Futurama returns for what is most likely its final bow in this fantastical witty, sarcastic, and wonderfully animated season. Fans will know the convoluted drama that has been Futurama on air with Fox and Comedy Central, cancellations, rebirths, etc. Well, here we have what could be the best possible swan song a longtime fan could ask for. What they haven't forgotten in these episodes is the smart sense of humor, parody, black comedy, and social commentary on pop culture that has always made this series enjoyable. Volume 8 delivers in spades.
In this futuristic world, our favorite interplanetary delivery crew find some semblance of purpose and discipline (within reason, of course, this is Matt Groening's series after all). Bender becomes a folk singer in "Forty Percent Leadbelly", Professor Farnsworth joins a multicultural gang of street urchins and lets loose with speed in "2-D Blacktop" and we get a spoof of E.T in "T: The Terrestrial". It's perhaps the second half, on disc two of this Blu-ray set, that is the strongest, however, especially the final stretch of episodes that finds Fry finally proposing to Leela, Dr. Zoidberg meeting the love of his life, and, what else, "Game of Tones" for a little journey through Fry's dreams.
Episode Listing:
Forty Percent Leadbelly
2-D Blacktop
T: The Terrestrial
Fry and Leela's Big Fling
The Inhuman Torch
Saturday Morning Fun Pit
Calculon 2.0
Assie Come Home
Leela and the Genestalk
Game of Tones
Murder on the Planet Express
Stench and Stenchibility
Meanwhile
Video Quality
[Rating:5/5]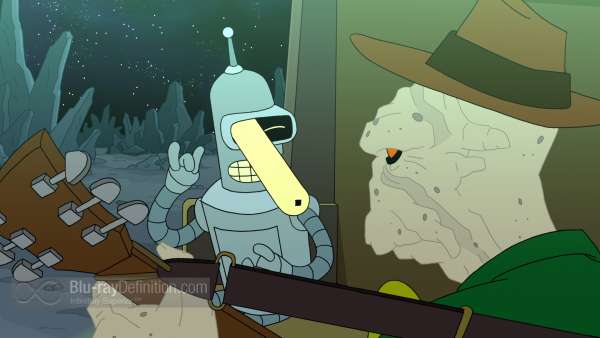 Futurama looks exceptional in this high definition AVC transfer to Blu-ray from Fox. The colors in the animation are really vivid with crisp line art, strong contrast and no apparent digital or compression issues.
Audio Quality
[Rating:4/5]
Although its a straightforward surround mix, the DTS-HD Master Audio 5.1 (48kHz/24-bit) soundtrack is still enjoyable, with ample ambience and low end extension, clean dialogue and aggressive stereo separation of sound effects.
Supplemental Materials
[Rating:3.5/5]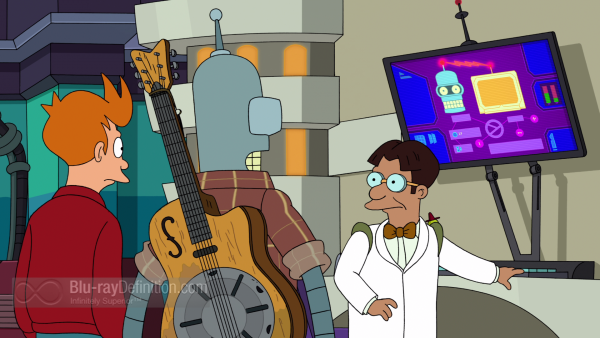 Full audio commentaries for every episode are included, plus some deleted scenes and a few behind-the-scenes featurettes.
The supplements:
Audio Commentaries
Precious Trimmings: A Compendium of Deleted Scenes (1.78:1; 1080p/24; 00:16:06)
Futurama University (00:24:27) – Go behind-the-scenes with Rough Draft studios and find out what goes into animating Futurama
Inside Futurama: The Writer's Room of Tomorrow (1.78:1; 1080p/24; 00:13:25)
The Definitive Word
Overall:
[Rating:4.5/5]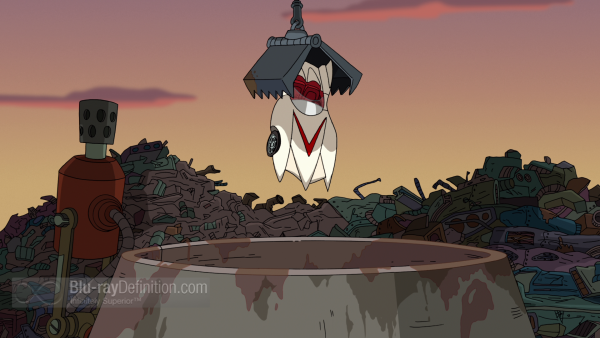 From enjoying the detail of the animation and the colorful worlds the animators create to the offbeat sense of humor and parodies, Futurama is a whacky and wonderful experience. Volume 8 on Blu-ray is highly recommended for all adult fans of animation and this series.
Additional Screen Captures
[amazon-product]B00F77MARM[/amazon-product]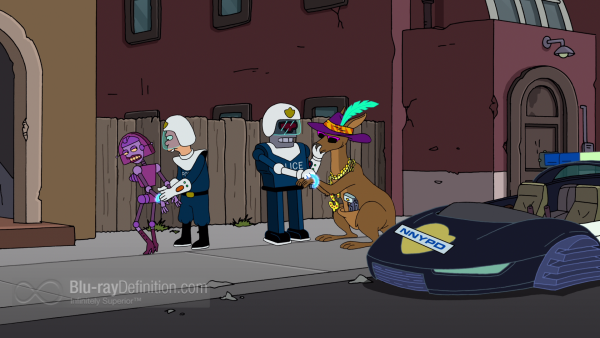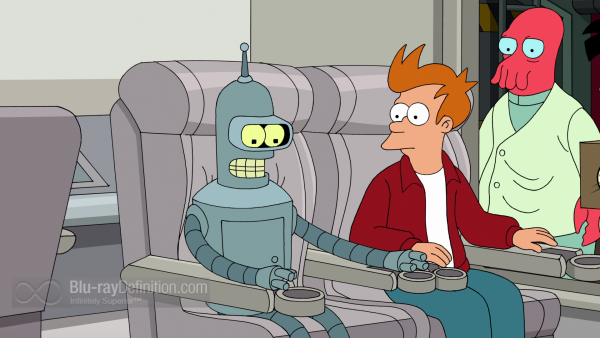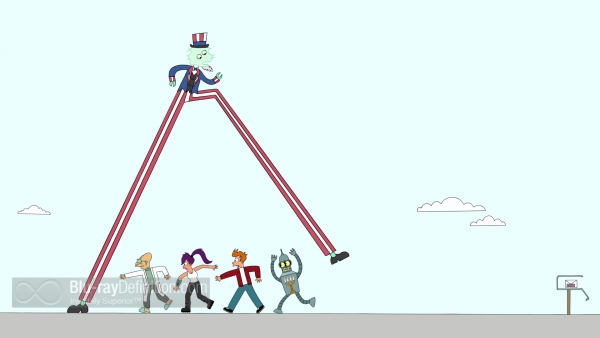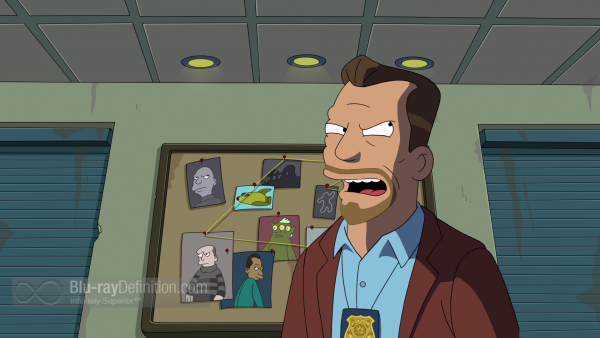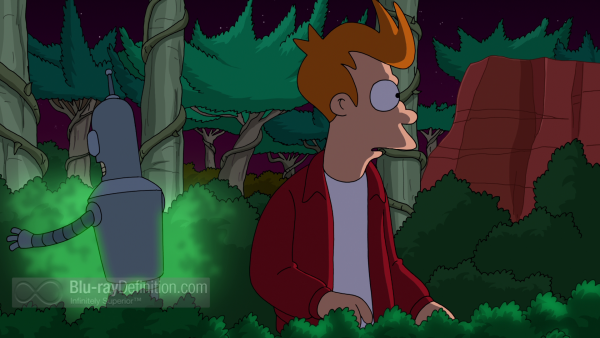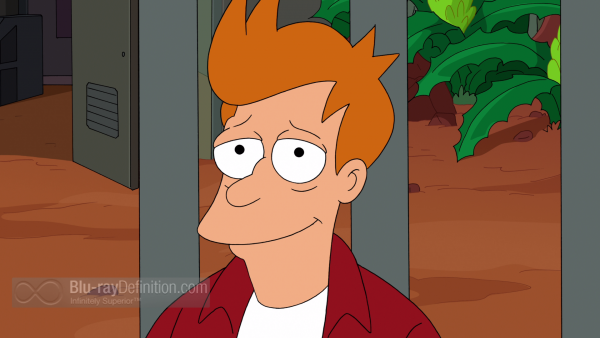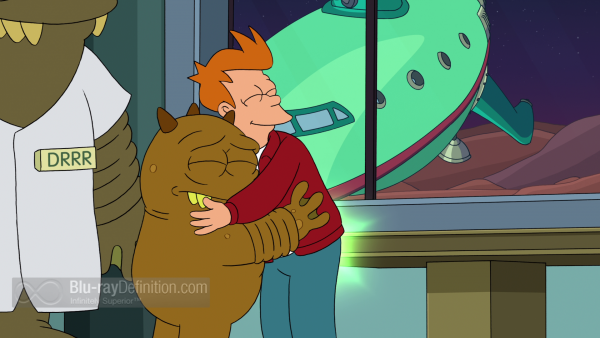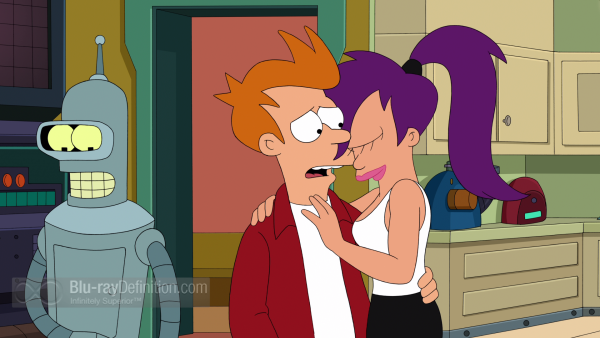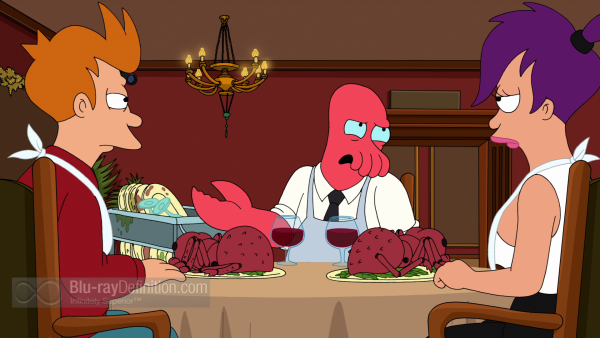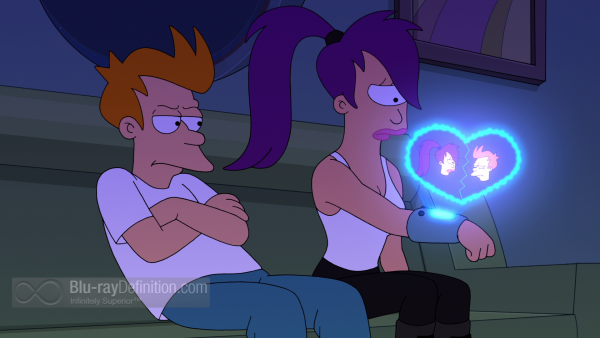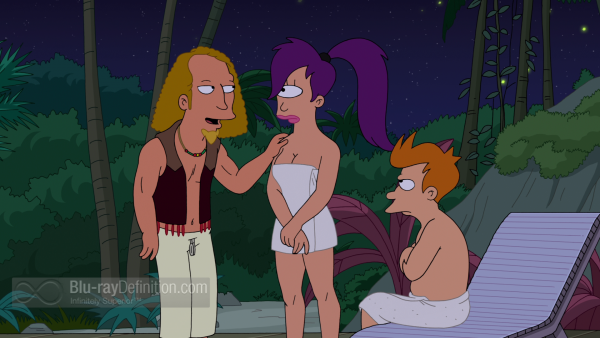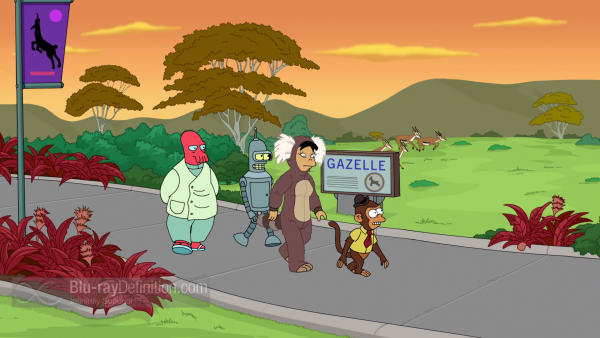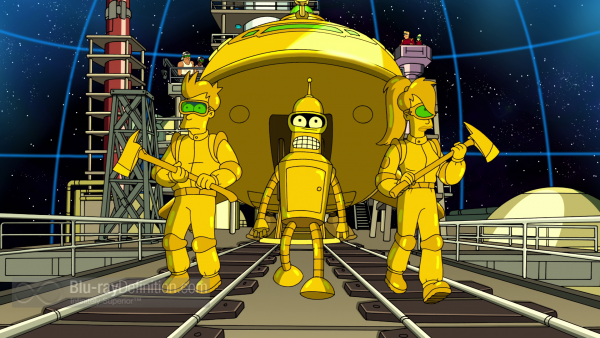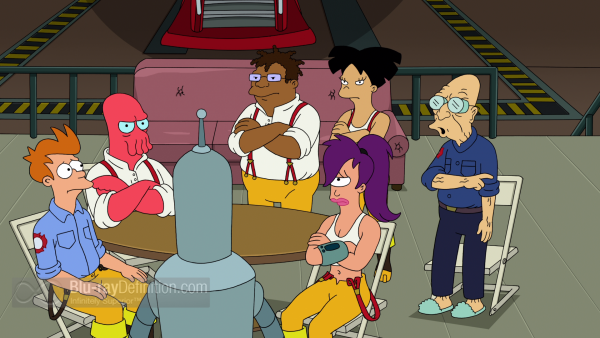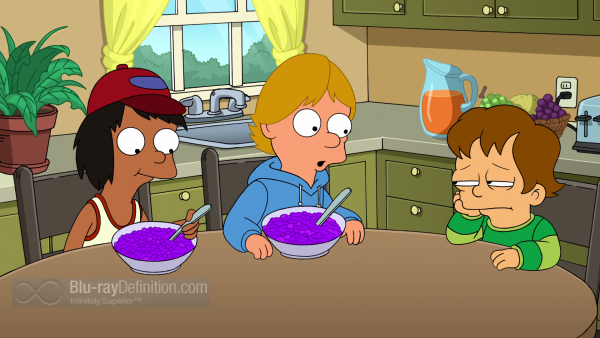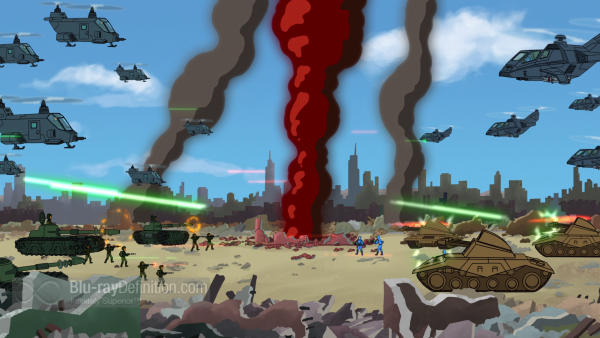 [amazon-product]B00F77MARM[/amazon-product]