– –

The Series
[Rating:4.5/5]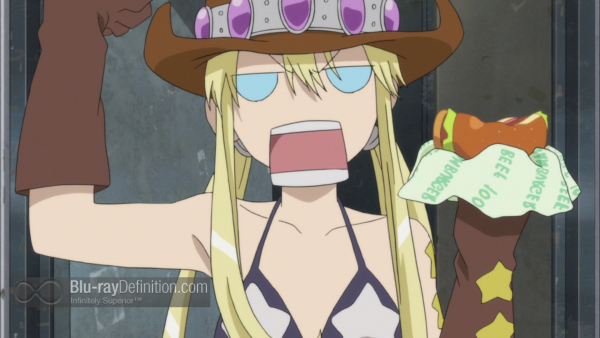 Genshiken is based on a manga series by Kio Shimoku about a college club for a group of rather eccentric otaku. Actually the third full anime series based on the manga series, Genshiken Second Generation (げんしけん 二代目) picks up after a few of the original members have graduated and new members have joined the club. Most notably, the series introduces the shy Kenjirou Hato, who crossdresses in order to fulfill his desire to draw yaoi (male on male manga). For personal reasons, Hato, who can only seem to draw to his full potential when he is dressed as a girl, does not want his fellow club members to see him changing into his girl's clothes, so the club president Ogiue finds him a private place to change at graduated member Madarame's apartment near campus. Hato and Madarame become really close friends, and Hato begins having elaborate sexual fantasies about Madarame with other guys, even though Hato isn't gay, he's just completely obsessed with yaoi.
Genshiken Second Generation is quite the fun series, from start to finish. Unafraid to play with sexual identity, perhaps even more so than a high school based series, and very funny without relying too heavily on overused gags, the series is more about the interplay between characters. These are characters who have come of age and reached that point in their lives where they are now concerned about actually making a living during and after college. There's a real immediacy to the seemingly lighthearted comedy in the series. As the group of otaku plan their school festival and try to collaborate on a manga, behind the fun and games, there is also the concern that they need to be able to succeed at earning a living at their pastime, or perhaps think about growing up and moving on.
The animation is splendid as well. There's a wonderful and seamless mixture of 2D and 3D CG work going here, with excellent character designs, realistic backgrounds, and lots of little details. These graphical clues, in combination with what is some strong writing, really help to make this series one of the most enjoyable and easy to follow in a while.

Video Quality
[Rating:4.5/5]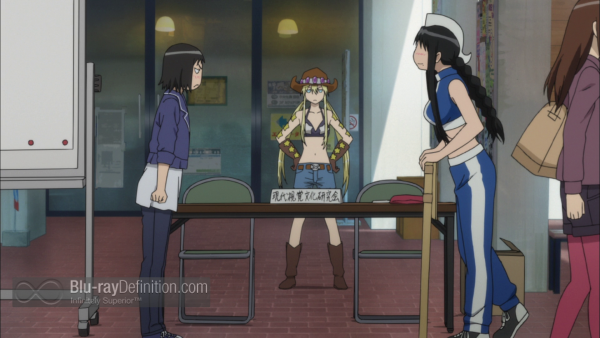 The imagery for Genshiken Second Generation is crisp, clean, and with very little banding and no aliasing. The colors are vibrant, but not overly saturated. The series comes to Blu-ray in an AVC 1080p encodement.

Audio Quality
[Rating:4/5]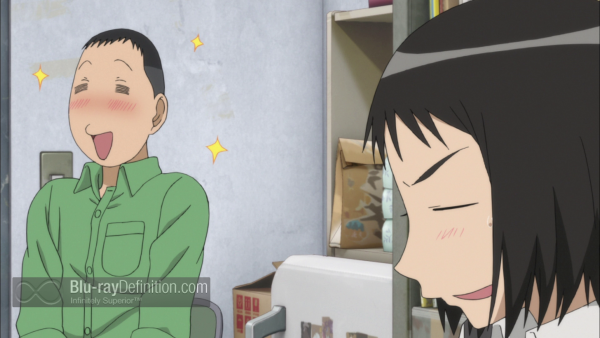 Only the original Japanese-language track is supplied in LPCM 2.0 (48kHz/16-bit) stereo, so sorry English dub fans. That said, the Japanese voice cast is spot on, and the actors really capture the essence of these characters. I can't see any North American voice actors doing as well with the roles. Sound-wise, it isn't exactly the sort of series that will blow you away with sound effects anyway, so the stereo works just fine.

Supplemental Materials
[Rating:2.5/5]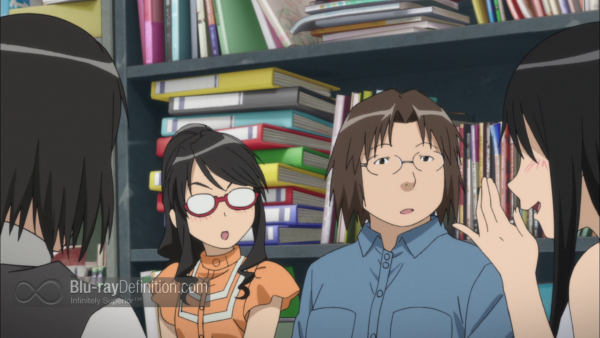 Genshiken Ultimate Fan Book – Features artwork, episode guide, and credits.
Clean Openings
Clean Endings
Genshiken Discussion Topics (1.78:1; 1080p/24; 00:16:04)
NIS America Trailers

The Definitive Word
Overall:
[Rating:4/5]
Fun, games, and the meaning of life otaku style play out in this funny, enjoyable, and lovable series. Genshiken Second Generation is a strong entry in this beloved franchise.
Additional Screen Captures
[amazon-product]B00SVL6PF4[/amazon-product]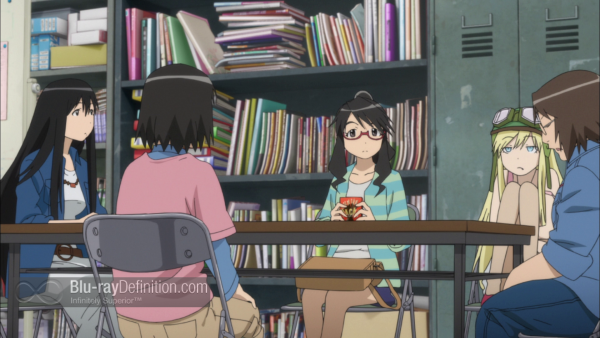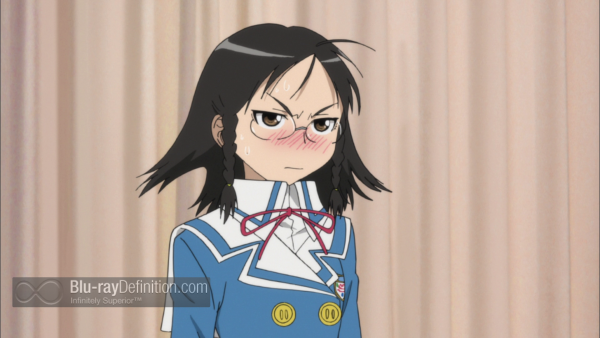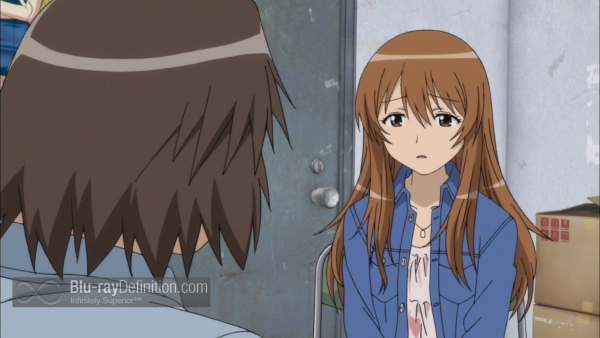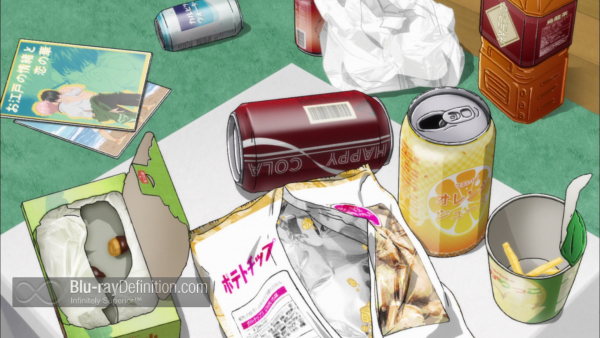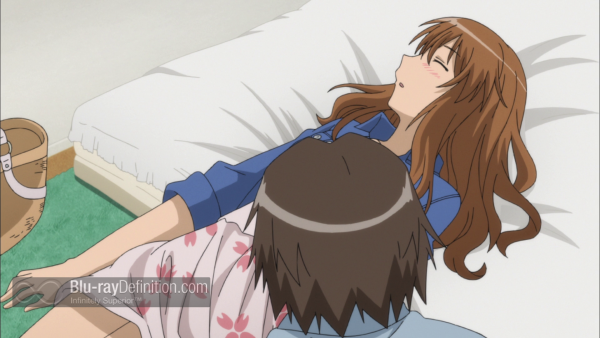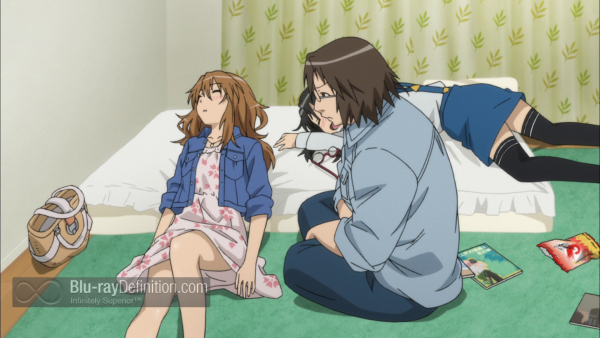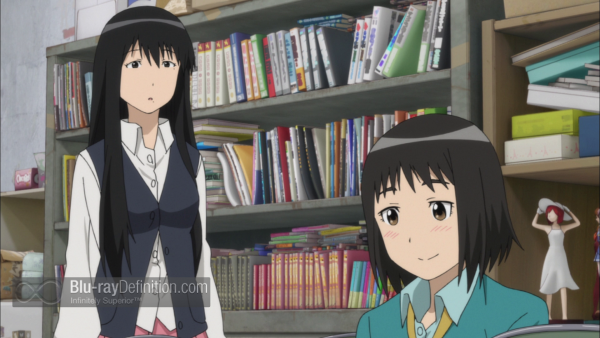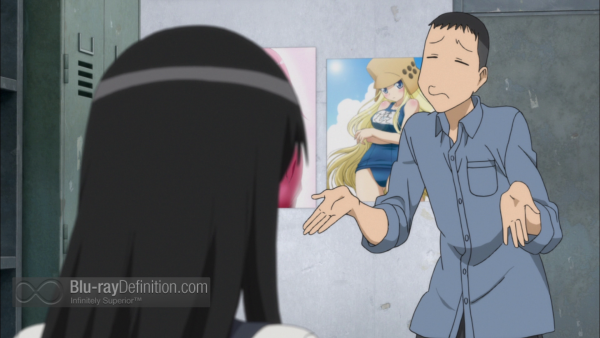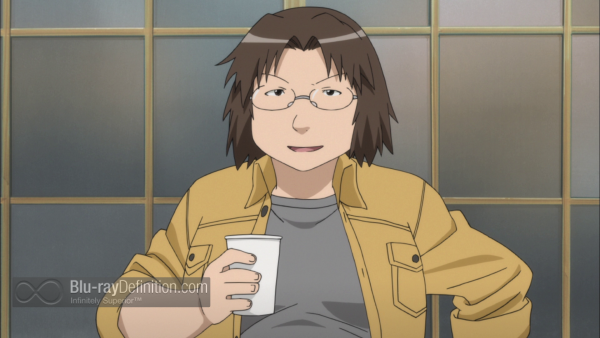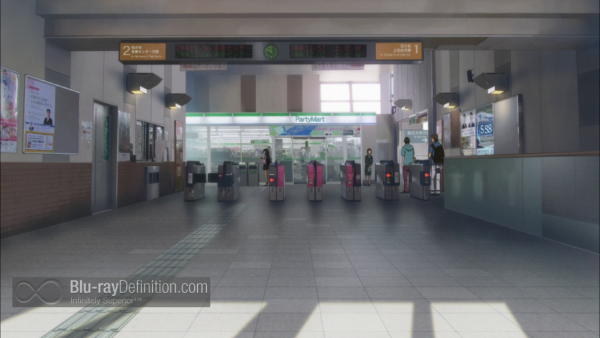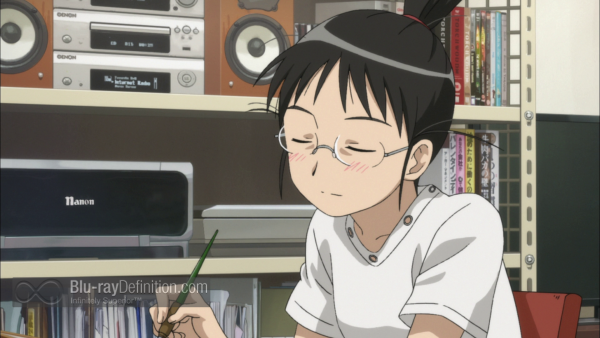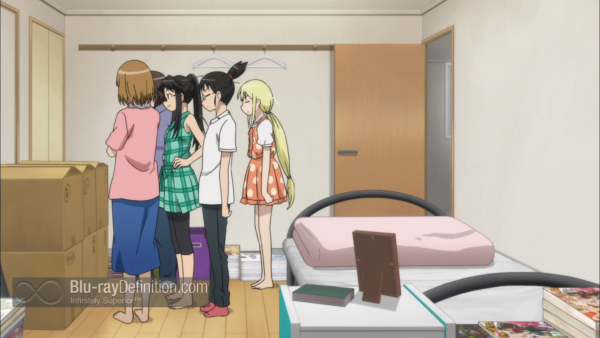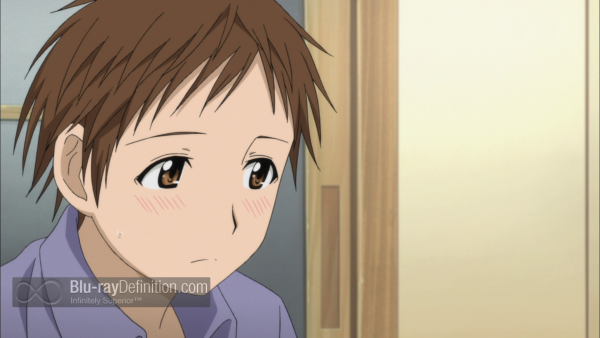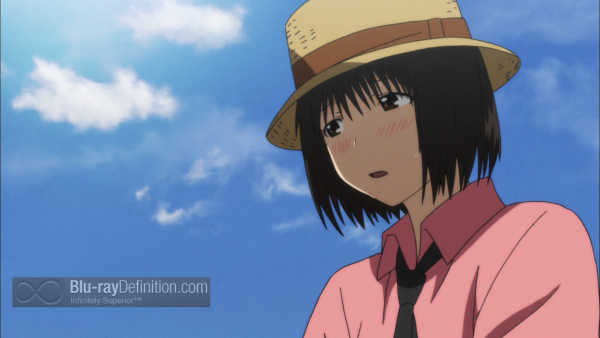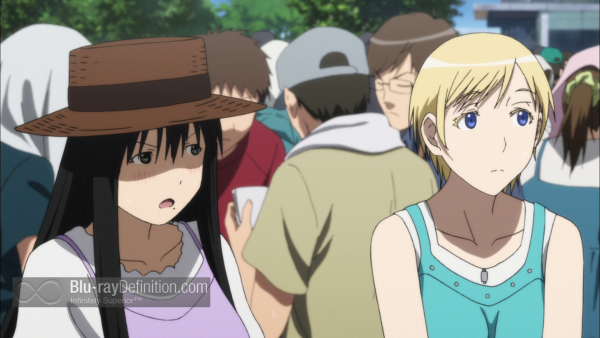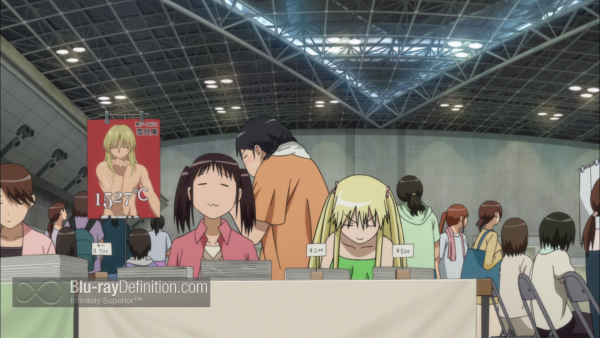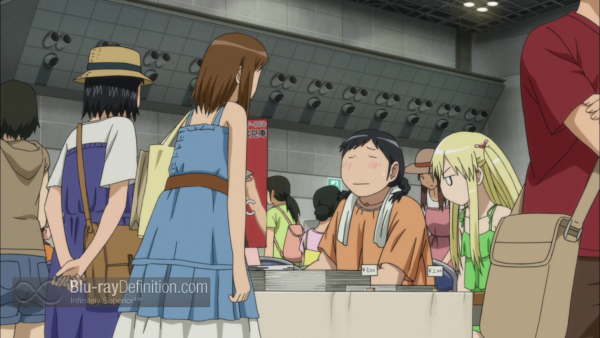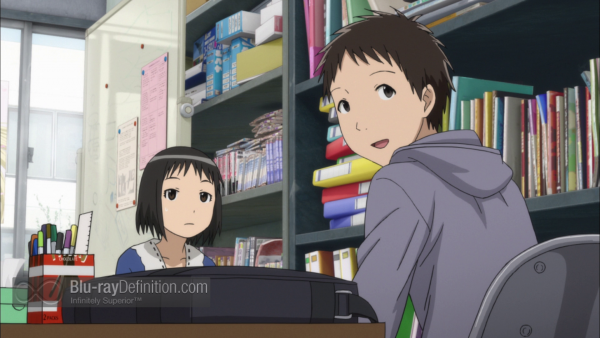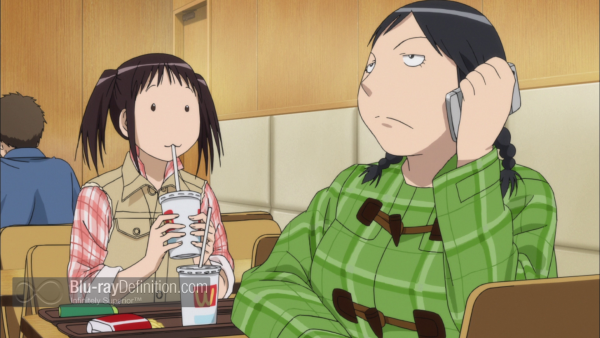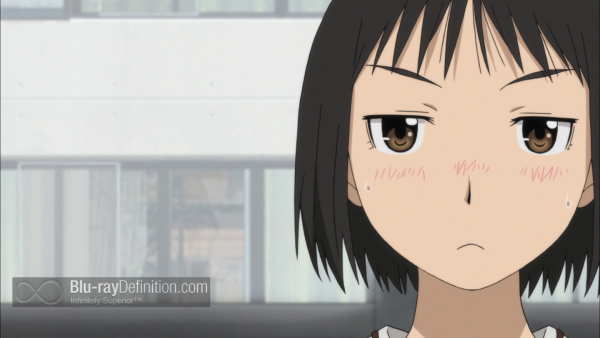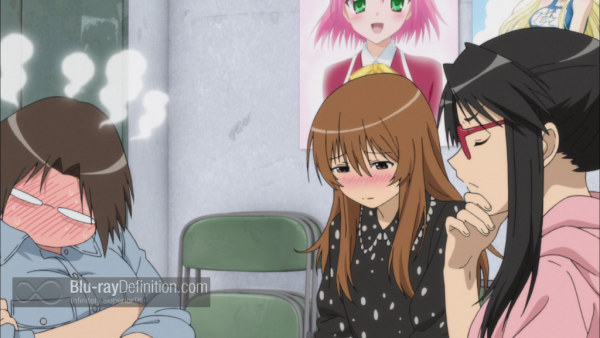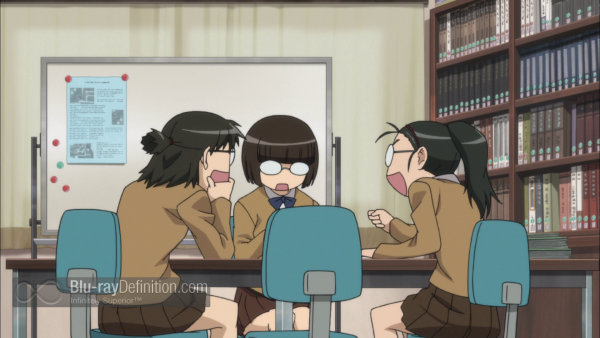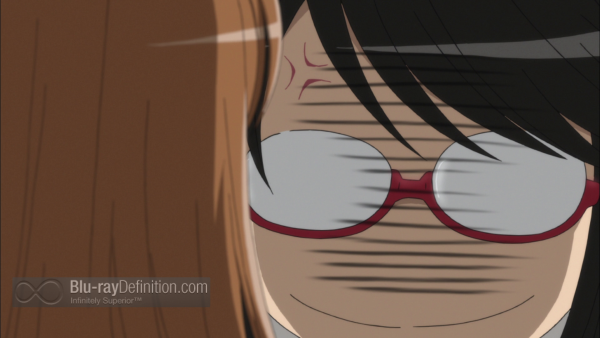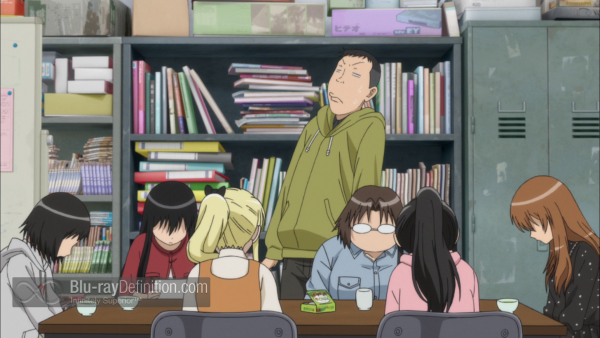 [amazon-product]B00SVL6PF4[/amazon-product]