– –
The Series
[Rating:4/5]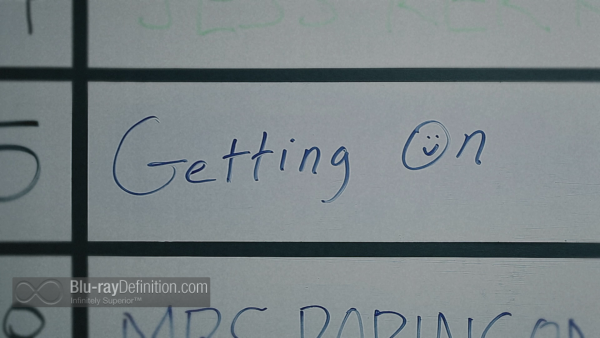 With Showtime's Nurse Jackie gone, it seems the appropriate time for HBO to step in with their own medical comedy/drama. A British import reworked for American television, Getting On, currently in its second season, is a dryly humorous series about the Billy Barnes Extended Care Facility of Mt. Palms Hospital in Long Beach, California, where the staff there attend to the needs of their elderly female patients while negotiating the hurdles of the medical industry's bureaucracy.
The series stars Alex Borstein (TV's Family Guy; A Million Ways to Die in the West) as head nurse Dawn Forchette who finds herself in a strange intraoffice relationship with the administrative nurse Patsy De La Serda (Mel Rodriguez; TV's Enlisted) who is uncertain if he is gay, straight, or bi. Also starring in the series are comedian Niecy Nash (TV's The Mindy Project) as Didi Ortley a new nurse still in training, and Laurie Metcalf (TV's The Big Bang Theory) as Dr. Jenna James, who begins the series temporarily in charge of the division, but is then demoted to head doctor of the out of the way extended care unit after an emotional explosion involving a scalpel.
Typical of HBO and premium cable channels in the broader sense, Getting On is variably raunchy (once scenes involves a couple of seniors and oral sex), puerile (feces on chair), and poignant (a diagnosed wanderer reunited with her family).
Although Getting On is marketed as a half-hour comedy, the overall atmosphere of the series is decidedly downbeat, dry, and cynical. HBO has tried their hand with this sort of thing before without much success on series like Hung, but perhaps the viewing audience in America is more ready for it now. Despite some areas where the series is a bit on the nose, it is rather intelligently written and surprising. Laurie Metcalf is an absolute revelation here as a woman at the end of her rope, desperately trying to redeem her career (and fund an innovative study on classifying different types of feces) while being stuck in what is considered a dead-end position at the hospital. Niecy Nash is also surprisingly under wraps rather than being her usual, exuberant and loud self.
Video Quality
[Rating:4/5]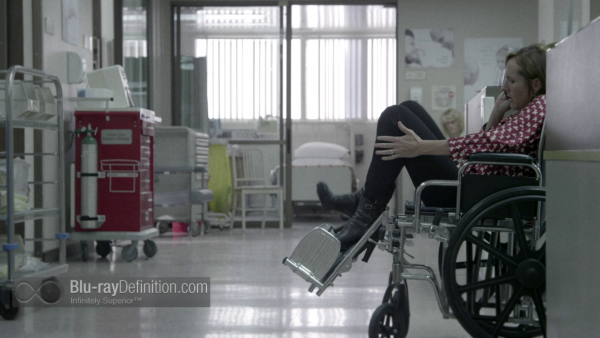 Getting On was shot in HD on the Red Scarlet, but the cold and desaturated look of the series, plus what seems to be an added layer of grain give it an almost film-like appearance. That said, the fine transfer aside (it does not present any form of added macroblocking, haloing, or posterization), the series itself isn't one that grabs you visually. The dullness of the color palette and somewhat drab look will not have you reaching for this one as a reference anytime soon.
Audio Quality
[Rating:4/5]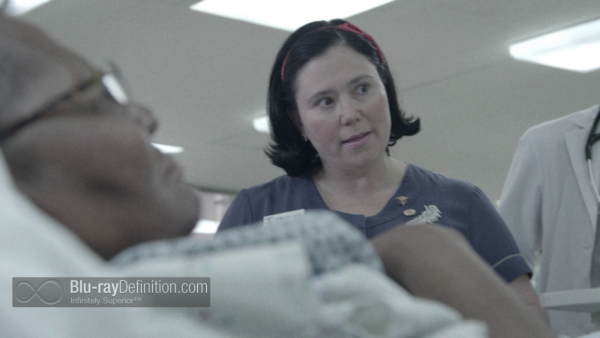 We get a rather straightforward lossless English DTS-HD Master Audio 5.1 (48kHz/16-bit) soundtrack to present what is fundamentally a dialogue-driven series. There are some mild atmospheric effects carried by the surround channels and subtle use of the LFE channel for a natural sounding low end, dialogue is clear and stereo imaging is present, but mild as well.
Supplemental Materials
[Rating:1/5]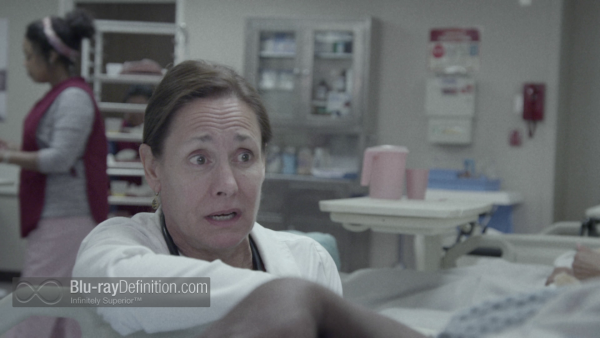 iTunes Digital HD Digital Copy & Digital HD UltraViolet
Deleted Scenes (HD)
Gag Reel (HD)
The Definitive Word
Overall:
[Rating:4/5]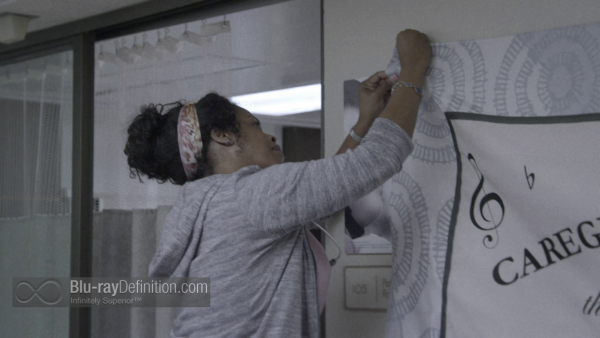 Getting On takes a little time to warm up to, but there are many layers to this downbeat, somewhat dark comedy. I never had the pleasure of viewing the British original, so I cannot say either way if this one is better or worse, I do know that, given time to grow and succeed, this one could become quite a strong series for HBO. The issue is, will the public at large be willing to tag along?
Additional Screen Captures
[amazon-product]B00LPY27A6[/amazon-product]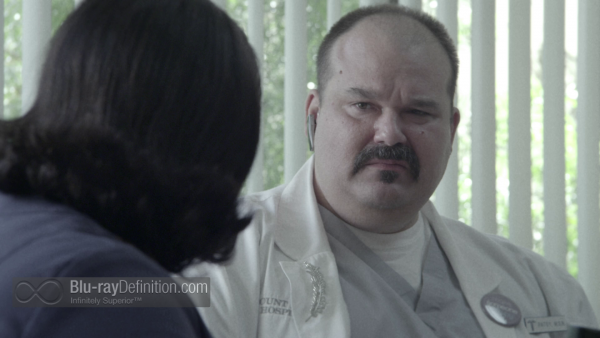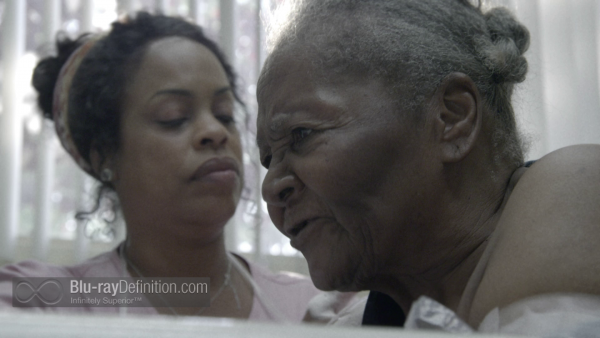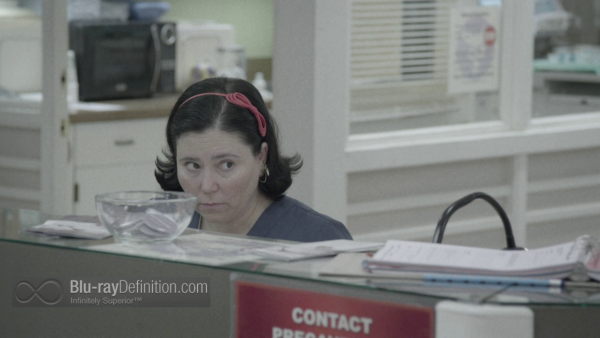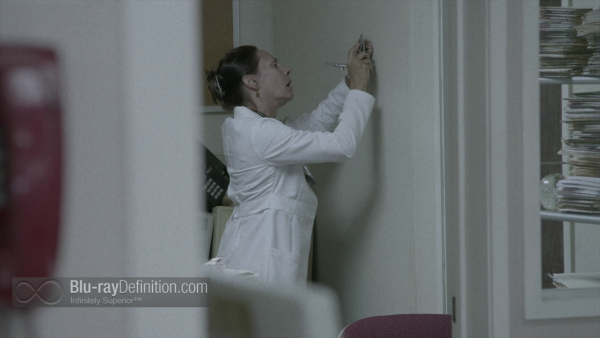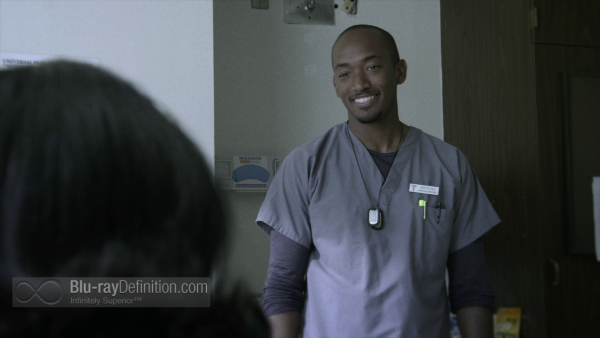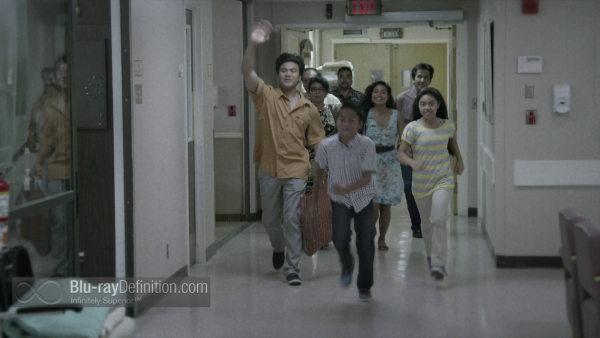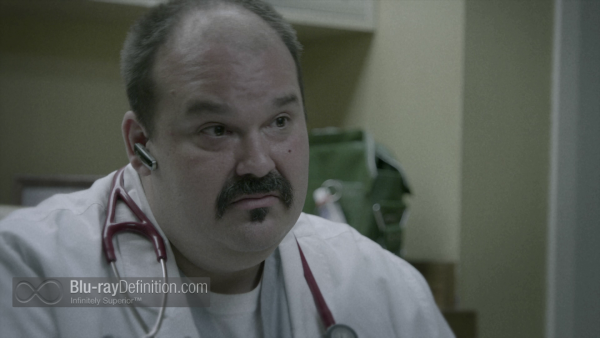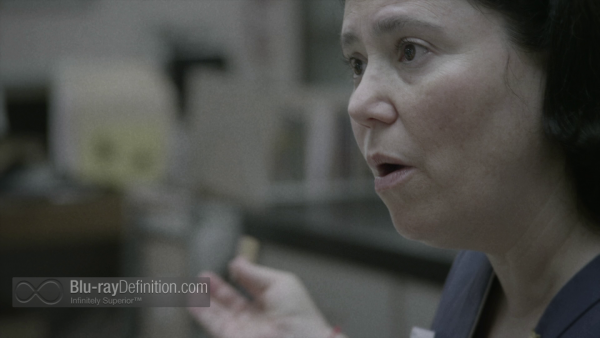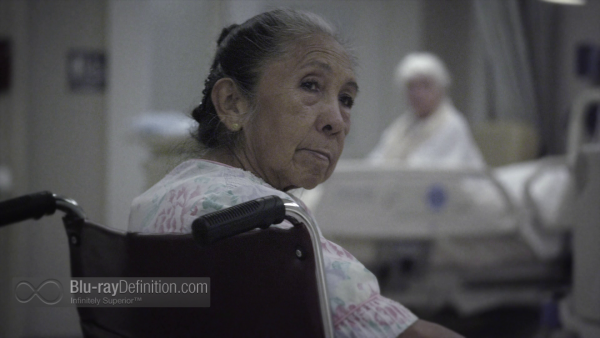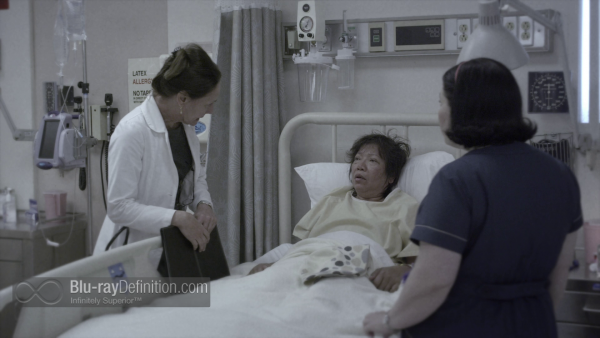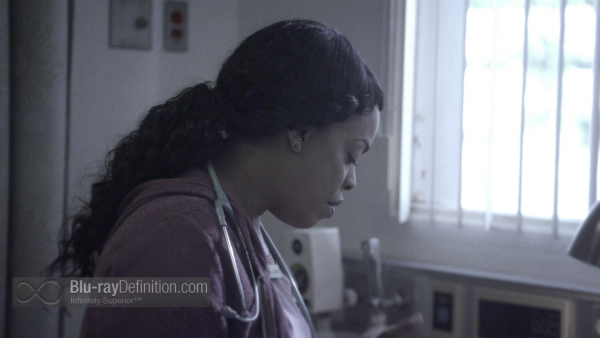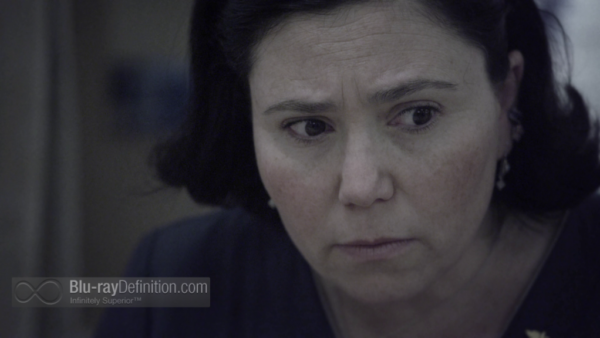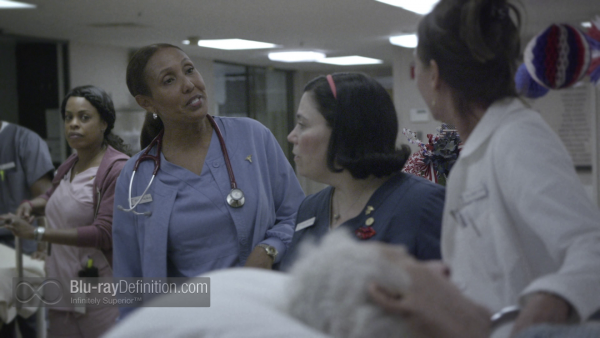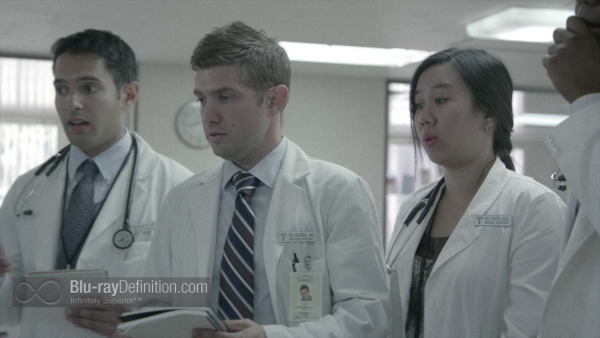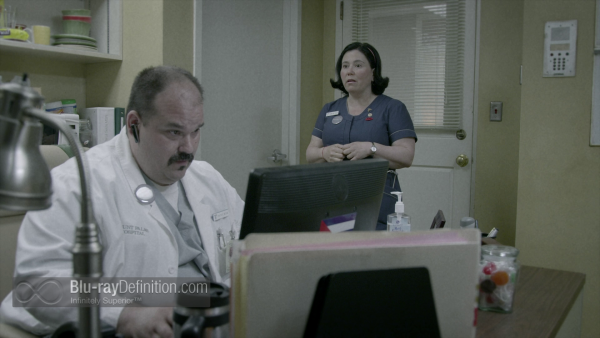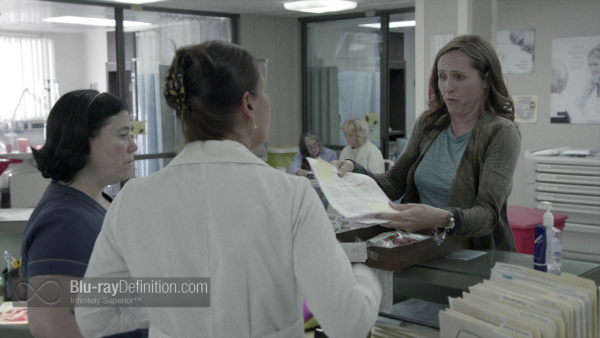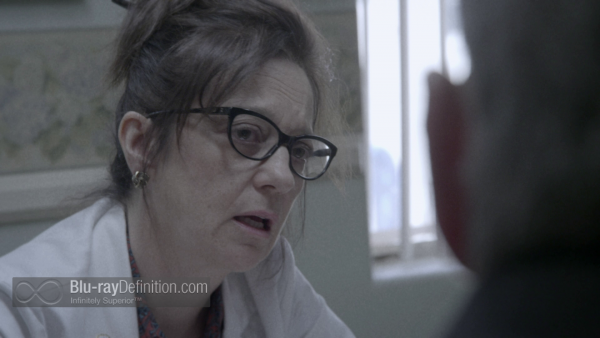 [amazon-product]B00LPY27A6[/amazon-product]