– –

The Film
[Rating:4/5]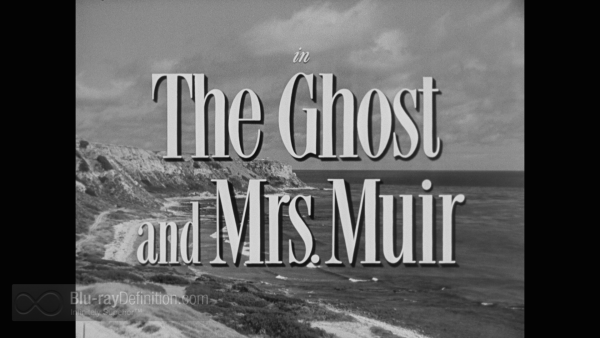 Films that deal with the "other world" (Noel Coward's Blithe Spirit comes to mind) are risky because they deliberately stretch the boundaries of credibility. The Ghost and Mrs. Muir stands out because it takes on such 20th century issues like women's liberation in an era when women's liberation was definitely not in favor.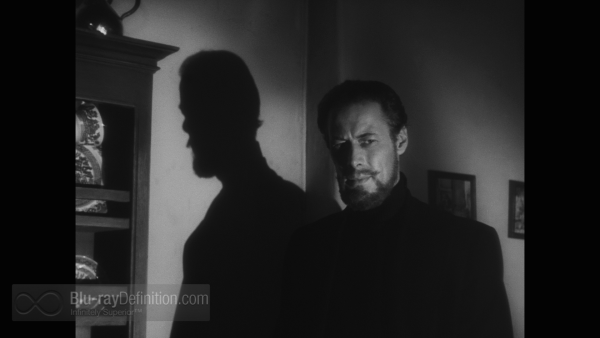 A young widow, Lucy Muir (Gene Tierney), decides to move  away from her obnoxious mother-in-law (Isobel Elsom) and sister-in-law (Victoria Horne), taking her daughter Anna (Natalie Wood) to Whitecliff by the sea, where she finds Gull Cottage. The realtor Mr. Coombs (Robert Coote) fails to dissuade her from buying this house.  After Mrs. Muir moves in with Anna and her maid Martha (Edna Best), she finds that she is not the only inhabitant of Gull Cottage.
One day, Mrs. Muir meets the late owner, Captain  Daniel Gregg (Rex Harrison) a quite lively spirit who has never left his house. The couple begins a relationship that is both improbable and yet emotionally authentic. Lucy gets the bad news that her late husband's gold mine has petered out so she must find another way to support her household. The Captain comes up with a plan to have Lucy write his biography, certain that it will be a best seller.  In the process, the two grow attached to each other.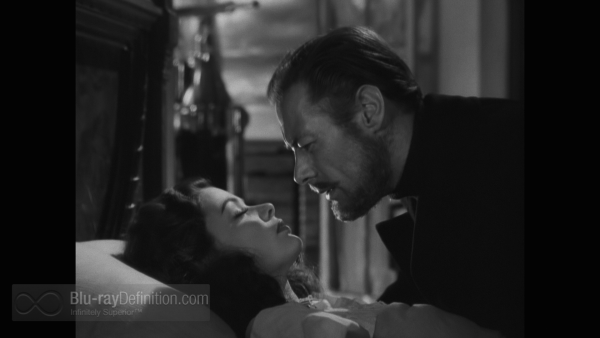 At the bookseller's office, Lucy is approached by the suave Miles Fairley (George Sanders) who, as "Uncle Neddy," is a writer of popular children's books. Mr. Sproule (Whitford Kane), the publisher, is overwhelmed by Lucy's book and agrees to publish it.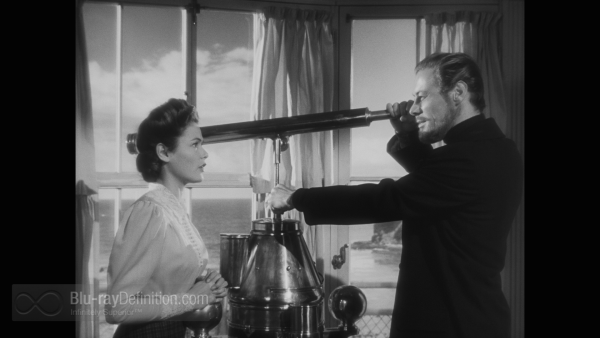 Fairley puruses Lucy until she falls in love with him and accepts his marriage proposal.  Captain Gregg says she "must make her own life among the living,' and realizing that he cannot be that man in her life, he really departs. The maid, Martha, smells a rat and voices her misgivings about Fairley to Lucy. There are additional plot twists before the ending which I will not spoil for those new to this classic film.
Video Quality
[Rating:4/5]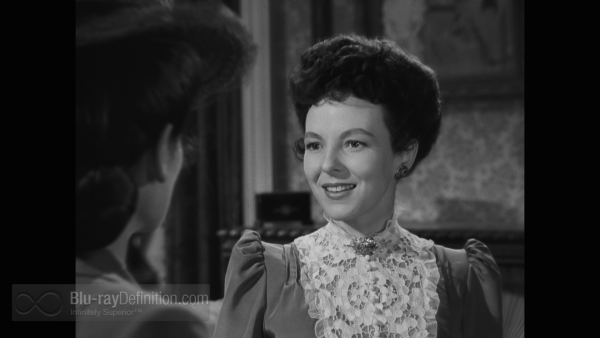 A 1947 black and white production, this one gets a superb makeover from the 20th Century Fox restoration team. Contrasts are superb and close-up details have just a smidge of softened edges. In a story that spans a lengthy period of time, visually signaled by the "Anna Muir" wooden sign on the beach, the make-up artists do a decent job in making the characters appear to age. The seaside setting in a picturesque old house is well captured in a number of the panoramic shots conveying a distant time and place.
Audio Quality
[Rating:3/5]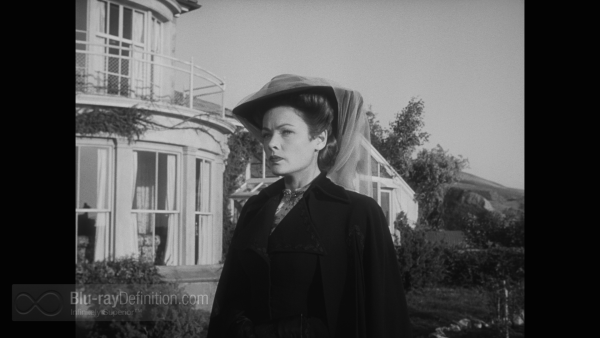 Slightly boxy and compressed, the famous atmospheric Bernard Herrman soundtrack is given a nice sonic presentation. Dialogue, critical to this film, is quite clear. The DTS-HD Master Audio "surround" remaster is quite effective.
Supplemental Materials
[Rating:1.5/5]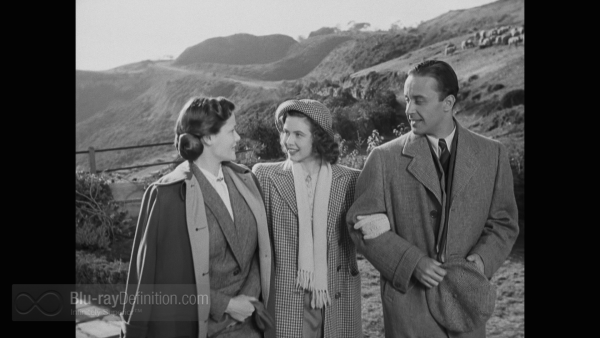 Not much going on here.
Original Theatrical Trailer: 2:39  (English Dolby Digital Stereo 48kHz/16b)
Audio commentary by Greg Kimble and Christopher Husted
Audio commentary by Jeanine Basinger and Kenneth Geist
The Definitive Word
Overall:
[Rating:4/5]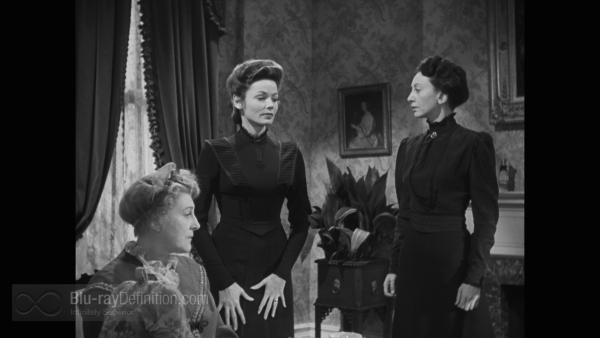 The Ghost and Mrs. Muir is one of those rare films that successfully straddles the divide between  reality and fantasy. The chemistry between the living and the dead has never been better realized by this fine cast, its able direction by Joseph L. Mankiewicz, and Bernard Herrman's fine score. Unlike the rather sappy more recent film Ghost, this one will actually make the viewer want to look forward to the afterlife.
Additional Screen Captures